If you're like me, you're always on the hunt for delicious, healthy, and quick meals to keep you on track to losing weight. But having the same dry chicken every night gets old. I have put together some of our best Healthy Chicken Recipes for Weight Loss to make your meal planning much easier.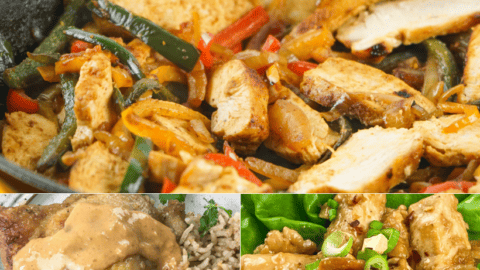 Healthy Chicken Recipes for Weight Loss
Having the very best chicken recipes on hand aren't only delicious but are also a quick and easy to prepare which is always a winning combination for my busy life. Chicken can get boring quick without a good recipe and plenty of variety. But this collection has you covered!
I've included some of my favorite chicken recipes and the amount of protein they each have! Each of these easy healthy and easy chicken recipes are also a good idea for meal prep for the week. Leftover chicken is awesome for a quick and healthy lunch or additional dinners.
Protein for Women Over 40
A lot of people do not realize this but as you get older, you actually begin to lose muscle mass. In your 40's you begin to lose anywhere between 1-2 percent a year! Muscle loss can cause fatigue and weakness and can make you prone to injuries and effect your overall quality of life.
The amount of protein you eat has a large impact on muscle mass since muscles are made up of proteins that are synthesized from your diet. It also makes up the tissues that protect your bones and organs.
Chicken is a lean meat and is a great source of protein. So, keeping tasty and healthy recipes on hand is a great way to have satisfying and filling meals that can improve your overall health.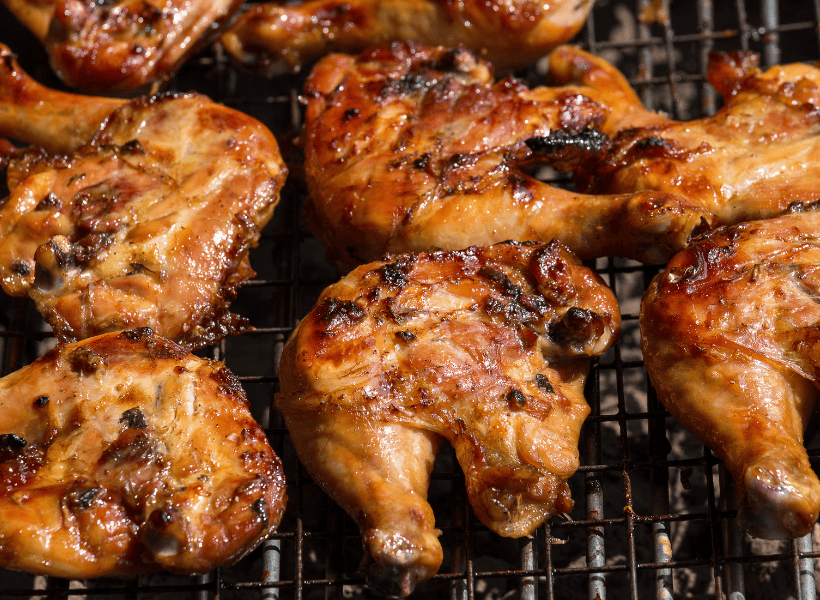 Healthy Chicken Dinners for Weight Loss
By making a few changes, your family will forget all about the same old bland chicken dishes and will begin to look forward to having chicken dinners again. Don't give up on chicken, just give these easy healthy chicken recipes a try!
I hope you'll give some of these healthy recipes a try! Keeping a variety of these recipes on hand is a great way to keep chicken dinner from ever becoming boring again!
Helpful Tips for Buying and Cooking Chicken
What Temperature is Best to Roast Chicken
The time it takes to properly roast chicken varies. You can roast it using temps between 325 degrees to 450 degrees F depending on your oven and the size and type of chicken you're cooking. That's why it is strongly recommended that you make the small investment in an instant read meat thermometer. It's the only way to guarantee your chicken turns out perfect every time.
When you're roasting the entire chicken, a general rule of thumb is to start out roasting it on a higher temp, between 400-450 degrees for about 15 minutes then turn it down to 350 degrees until it reaches 165-175 degrees on the thermometer in the thickest part of the breasts.
When roasting chicken parts, legs and thighs are usually best cooked on 350-425 degrees because the dark meat is denser than the breasts of chicken.
For chicken breasts you'll want to cook them a little slower, on about 350 degrees, checking the internal temperature regularly after about 15-20 minutes because they can dry out quickly.
For chicken wings, you'll want a nice crispy crust and because they are so small, they cook super quick. They are best when roasted on 425 degrees.
What Seasonings Work Best with Chicken?
Chicken is a like a blank canvas when it comes to flavor. Keeping a variety of basic seasonings in your pantry is a great to make sure you can create flavorful chicken recipes in snap. Some of my favorite seasonings are:
Chili powder
Cummin
Garlic Powder
Lemon Pepper
Ranch Seasoning
Onion Powder
Cajun Seasoning
Cayenne Pepper
Should I Wash Raw Chicken Before Cooking it?
According to this article on the USDA web site, "Washing poultry before cooking it is not recommended. Bacteria in raw meat and poultry juices can be spread to other foods, utensils, and surfaces. We call this cross-contamination. Some consumers think they are removing bacteria and making their meat or poultry safe through washing. However, some of the bacteria are so tightly attached that you could not remove them no matter how many times you washed."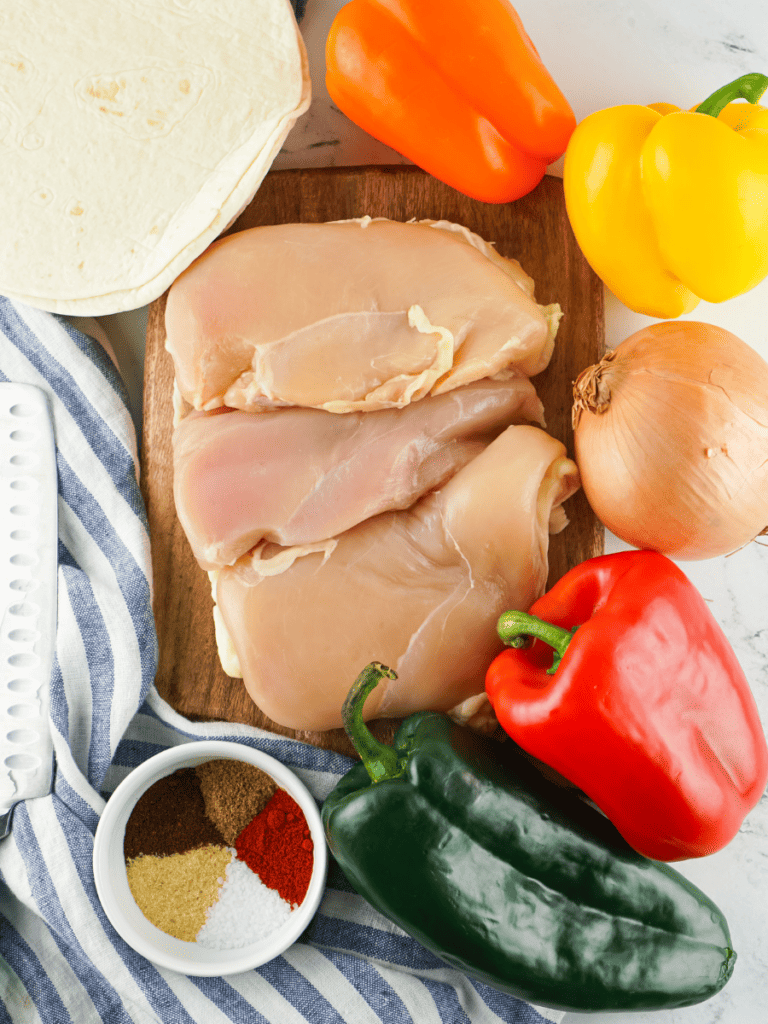 What's the Best Way to Store Raw Chicken?
Keep raw chicken on the lowest shelf in your fridge so none of the juices can possibly drip out of the packaging onto other shelves. For extra precaution, you can store the package in a baking dish to prevent leaking. Just be sure to sanitize the baking dish afterwards.
Always wash your hands BEFORE and AFTER touching raw chicken.
If you are cutting up raw chicken, designate a separate cutting board just for chicken to help the potential of spreading bacteria to other foods like your produce.
Make sure you use the sanitize function on your dish washer for utensils or cookware that have been used handling chicken.
Avoid placing raw chicken directly on your counter tops. Most solid surface counter tops like granite, will still soak up the juice and can harbor bacteria that can cause a foodborne illness
How Long Does Raw Chicken Last in the Fridge?
As a general rule, you could cook raw chicken within 2 days of purchasing it. But even then there are certain things you should look for when you open the package to ensure the chicken is fresh and safe to eat.
Cook the chicken by the "best used by" date on the package.
Check the color of the chicken for darker or graying spots. Chicken that has gone bad will begin to discolor.
Smell it! You can always tell when raw chicken is past its prime by the way it smells. If it smells rotten or has an ammonia scent, it's best to throw it out.
How Long Should I Marinate Chicken?
If you're wanting to marinate your chicken prior to cooking it, you can safely do so in the fridge for up to the same two days you would typically store it. Keep in mind that marinades with a lot of acid will begin to cook the chicken so shorter marinating times is recommended.
For creamy marinades, like Greek yogurt, sour cream or mayonnaise, chicken marinate for up to 2 days.
How to Grill Frozen Chicken
Keeping frozen chicken on hand is always convenient for meal prep and for those times when you want a delicious chicken dish but don't time to run by the local grocery store. If you've been wondering How to Grill Frozen Chicken, we've got you covered! In this article we'll give you few simple steps we take the all the guess work out with absolutely amazing, juicy results.