Low-impact workouts aren't difficult to find with Beachbody on Demand. Don't let this Barre Blend low impact workout fool you into thinking it means low results. I've added the Barre Blend program to my routine and here's why I think you should too.
Many women in my weight loss program don't workout because of bad knees, bad back, and even shoulder pain.
Having a workout that works the right spots (you know…getting rid of the mom butt is a real thing) in the shortest amount of time is of the upmost importance at this stage of the game, right ladies?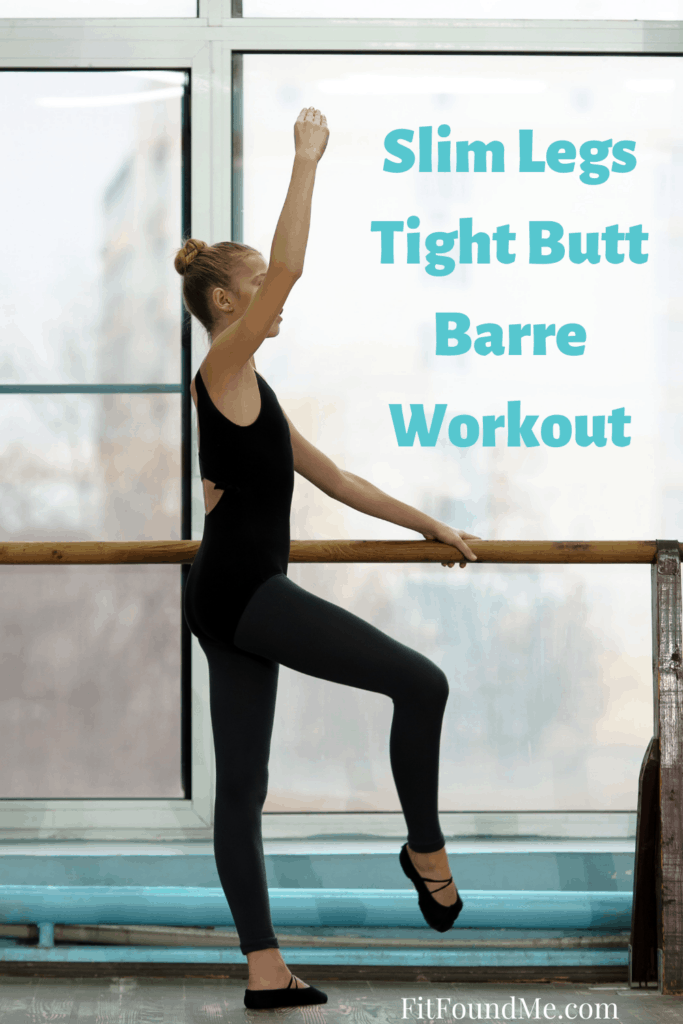 In the past, I have recommended the Beachbody PiYo Workout for anyone needing low impact. It is also a great beginner's low impact that is a high calorie burning workout.
Beachbody on demand will give you a great selection of low impact workouts so that you will have plenty to rotate as much as needed. The Beachbody membership is a really great deal for anyone looking to avoid going to the gym or needs a workout with little to no equipment.
If you decide to give Beachbody a try, make sure to use my link here and send me a note for a FREE call to discuss what workout would be a good fit for you to get started with!
Is the barre workout the best workout for me?
The Barre Blend workout is a great workout for beginners and all levels of experience for many reasons!
Has a modifier
Could easily start with 15 min
Low-impact
Minimal equipment needed
No shoes required! Simply sneak in and turn the workout on to get started
Advanced enough for the most advanced, so grows with your strength
Great for traveling and small spaces
The barre workouts are typically geared much more for legs and glutes, but this workout does incorporate light weights (1-3lbs) as you feel comfortable using, so it can help tone arms and shoulders a little.
I don't recommend depending solely on this barre workout to help build upper body strength. My favorite workout program to do as a hybrid or alternate with is the Beachbody Lift4.
Currently I am on round 4 of the Lift4…I just can't stop to start another lifting program.
Workout Calendar at a Glance
The program is an 8 week program planned out similar to many of the other recent Beachbody programs, in a Real Time format where each workout was recorded individually. So instead of having 5 workouts that you replay each week, each workout is slightly different.
I hope that makes sense.
The older programs were repeated workouts that were much easier to get tired of. After going through the workout a few times, by week 3, you could almost quote all of the catch-phrases in sync with the trainer.
For me, that made it almost impossible for me to want to repeat it time and time again.
The structure of the week is similar from week to week.
Monday: Classic Full Body
Tuesday: Booty Blend
Wednesday: Cardio Blend
Thursday: Core Blend
Friday: Lean Legs
Saturday: Rest
Sunday: Rest
All of the workouts are 30-40 min long. There are also some great stretching workouts on rest and recovery days as well as some 10 min enhancement workouts to add if you need a little more work on a particular day.
As with all of the programs, this one also comes with a printable calendar (I am obsessed with marking off my workouts as I do them), meal plans and general tips for losing fat and toning muscles to meet your weight loss goal.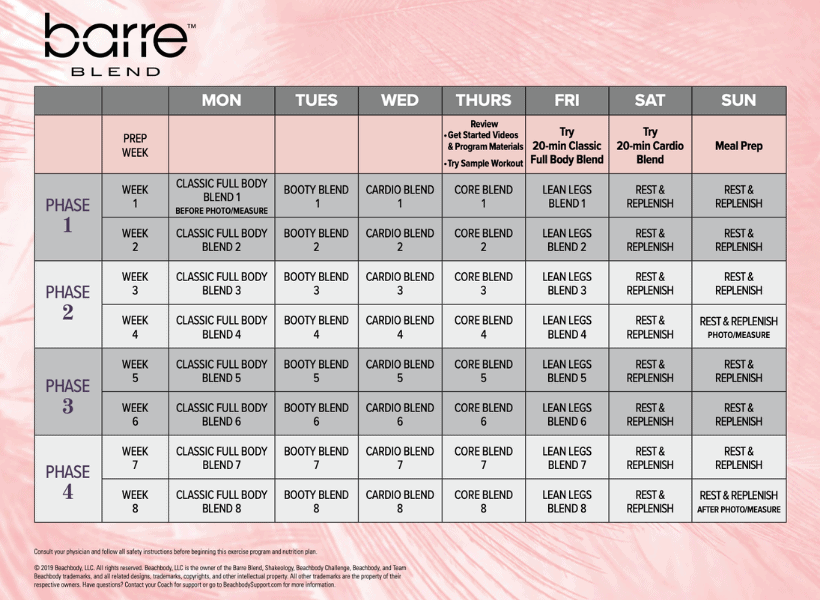 The workouts get increasingly challenging, but as all Beachbody workouts, there is always a modifier as well as an advanced person to follow as needed.
Ready to get started with this Barre Blend low impact workout but would rather have some guidance? Sign up for Beachbody on Demand with my link and I'll include a FREE call with me to go over the workouts to help you decide which one would be best to get started with!
Email me at stephani[email protected] after you join and I will be glad to help you!