What comes to your mind when thinking about walking for weight loss? Do you procrastinate until it doesn't happen? Or do you look forward to it and never miss a day? If you make excuses NOT to walk, it could be because you aren't prepared with these 5 essential things you need on your walk.
After walking for exercise for a while now, I have learned these are the 5 things never to leave home without. I truly can't wait to get out for my walks, and I want you to feel that same excitement!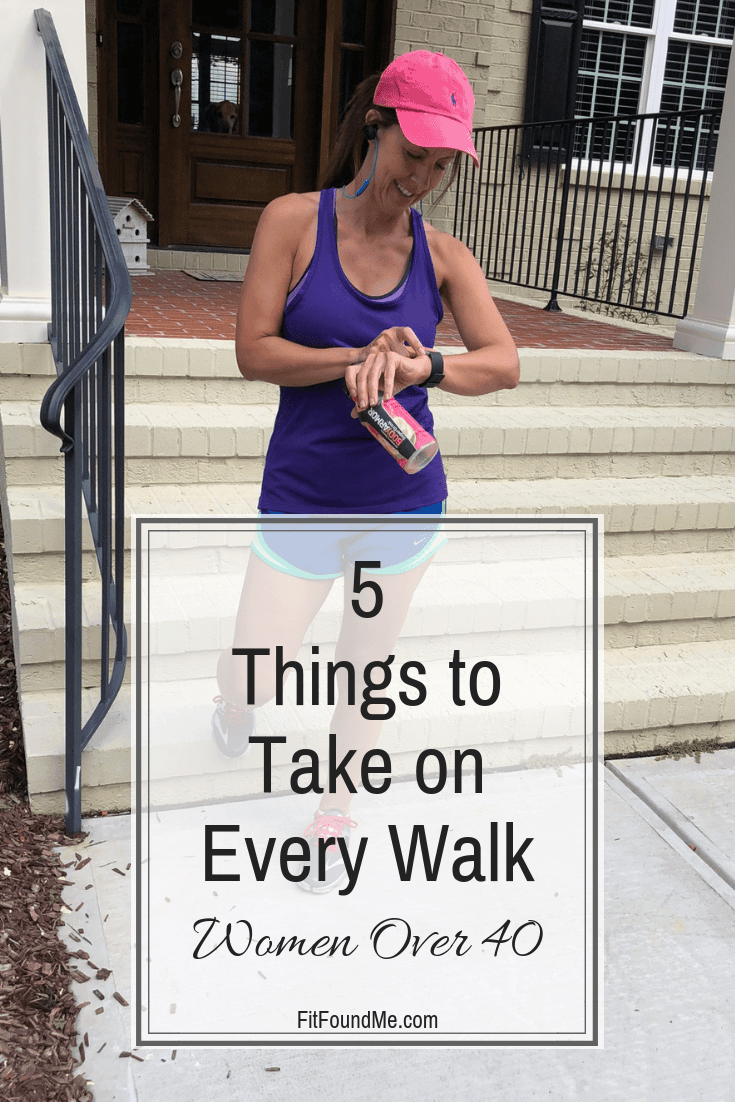 Walking for weight loss is probably one of the most popular forms of exercise, especially for women over 40. My walks have evolved over the last few years and now there are 5 essential things I take on every walk.
I am working with BODYARMOR for today's sponsored post to share things to take on your walk so it is more enjoyable and productive.
Walking and losing weight often go hand in hand. Whether you are just starting your weight loss journey, or you are as fit as a fiddle, walking 3 miles a day or however many you may walk, is a great part of a healthy lifestyle.
Walking can be the primary form of exercise or it can also serve to be very beneficial for an active rest day.
Walking is an experience that can be relaxing, thought-provoking, productive and invigorating all at once. It's a great way to get away from busy schedules, the to-do list, and demands that are often a part of our every day lives.
How Many Steps a Day to Lose Weight?
Walking at least 10,000 steps a day is what has been recommended for a healthy lifestyle. Studies have proven prolonged sitting is very bad for our bodies, and thus, moving a few minutes every hour has been recommended.
Most fitness trackers have alarms that can be set to remind you to get up and move every hour.
How many steps per hour? 250 steps is the default on most trackers for general health.
If you are getting in the 250 steps per hour, for, let's just say 10 hours a day – that would give you 2500 steps pretty easily.
It only takes a few minutes to walk 250 steps and there are loads of benefits that go along with it. Probably the one you will recognize the most is brain activity.
Your blood pumps stronger, more oxygen will be flowing and therefore your brain activity will increase.
But, often the real question is – Can you lose weight by walking everyday? Walking for weight loss is possible!
The answer is yes, IF you are eating properly. Let's face it, 20 years ago the common saying was, "I exercise so I can eat whatever I want." Our over 40 bodies don't work like that anymore.
It takes both exercise and nutrition to lose weight and certainly to have a healthier body.
If you are walking to lose weight, you probably want a good walking to lose weight plan. This 30 Day Walking Plan is a popular one and can be adapted to fit your needs. It can serve as a good guide to help you reach your 10,000 steps goal a day.
Rather than counting steps for walking, perhaps you want to set a goal of walking 3 miles a day. Or even walking 5 miles a day.
It can be split up into 2 walks or more if that is easier on you. Maybe you are wondering how long does it take to walk 3 miles?
Of course, it totally depends on how fast you walk. It generally takes me about 45 min to walk about 3 miles. I love that time to myself to think, enjoy the landscape and the weather.
If I didn't have my 5 essential things to take on every walk, it would be difficult to stay focused and comfortable to walk for that long.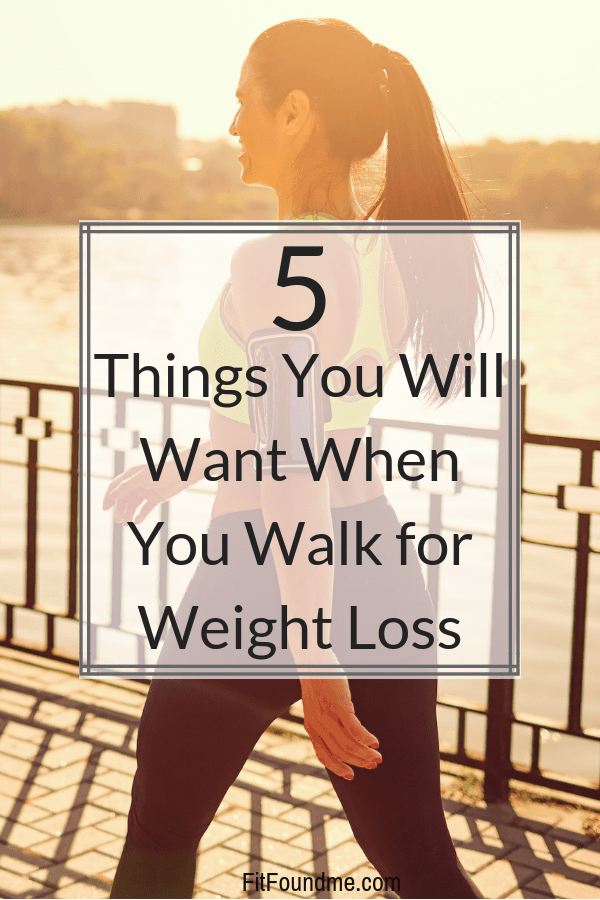 5 Things to Never Leave Home Without When Walking for Weight Loss
1 – A hydrating drink such as the BODYARMOR Sports Drink. Walking to lose weight is often more of a brisk walk than the leisurely stroll and can leave you very thirsty, and dehydrated in certain circumstances.
Having a great tasting BODYARMOR Sports Drink with you during your walks will keep you feeling your best so you can burn more calories while walking.
Have you heard of the BODYARMOR Sports Drink yet? It's a great alternative to the high sugar drinks Gatorade and Powerade.
BODYARMOR Sports Drink is a premium, sports drink that provides superior hydration.
BODYARMOR contains natural flavors and sweeteners, potassium-packed electrolytes, coconut
water, vitamins and no colors from artificial sources.
BODYARMOR Sports Drink now comes in 12 flavors:
Strawberry Banana, Orange Mango, Lemonade, Fruit Punch, Tropical Punch, Blackout Berry, Mixed Berry, Grape, Pineapple Coconut, Watermelon Strawberry, Knockout Punch and Octagon Orange.
Octagon Orange, BODYARMOR's newest flavor, was designed specifically for the brand's partnership with the UFC. BODYARMOR is the "Official Sports Drink of the UFC."
Compared to other leading sports drinks such as Gatorade and Powerade that use artificial ingredients:
BODYARMOR contains only natural flavors and sweeteners, with no colors from artificial sources.

BODYARMOR also contains less sodium and less sugar than both Gatorade and Powerade, but includes more potassium, vitamins and coconut water to keep your body feeling it's best.
Where you can buy BODYARMOR Sports Drinks!
BODYARMOR Sports Drink is now available at Walmart and Sam's Club stores. Click HERE to save on your next purchase at Walmart or check out your local Sam's Club before 9/16 to save $4 on the 20ct Variety Pack!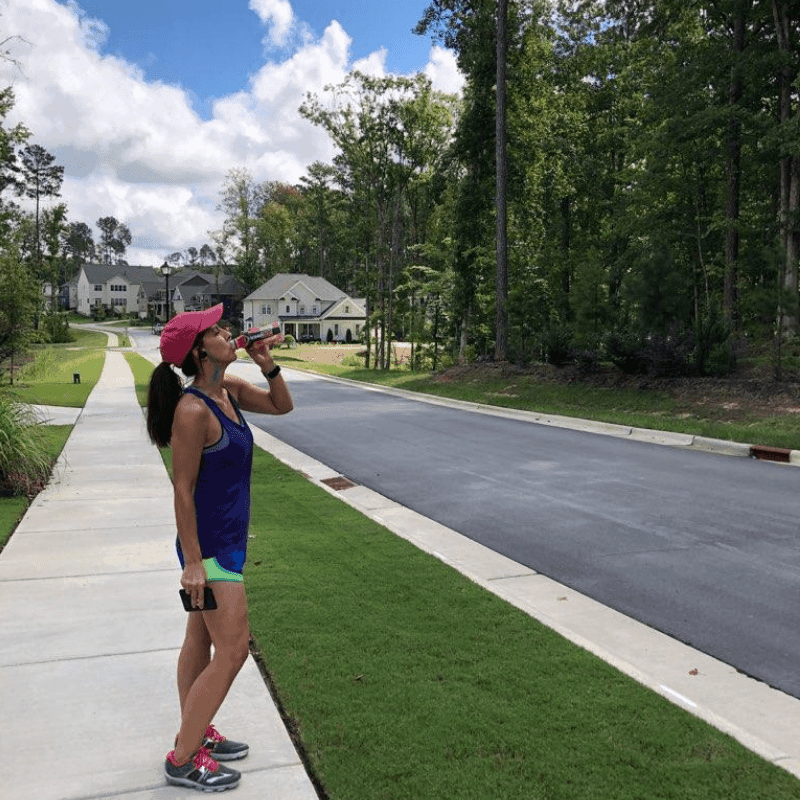 2 – Fitness Tracker. Hard to believe, but thinking back, I have worn a fitness tracker now for over 4 years! Admittedly, I get tired of things from time to time, but I love tracking my steps and exercise as much today as I did 4 years ago.
I have had a few different brands, but the FitBit has been my favorite. The FitBit pushes me to meet my goals every day. While walking, I can track my steps, heart rate, pace, calories burned and other cool metrics.
Walking for weight loss will be more motivating as you can see distance, calories burned etc.
3 – Phone. Probably a given. Does anyone go anywhere without their phone anymore? So many ways the phone can help us multitask. With your phone, you can listen to music, a podcast or even an audiobook.
I am a hardcore multi-tasker and I love a good podcast or audiobook. The problem is, I rarely get more than a few minutes at a time to listen to them unless I am on a walk. So, when I am in the mood to dive into one of those, I walk!
4 – Bluetooth earbuds. These are such a must if you want to make sure to hear all of your favorite podcast or audiobook. Again, I have tried several and have a favorite. The Bose Sports earbuds fit in my ear best and have great sound quality.
5 – Hat. Simple, but true. Even while wearing my sunglasses, I have found wearing a hat gives my eyes extra protection as well as shields my face from the harmful sun that ages our skin.
So, there you have it. My list of the 5 things never to leave home without on your walk. Be sure to print your copy of the walking program to lose weight, gather your items from the list and start your walking for weight loss habit today!