Ever notice how you can workout harder with a great workout playlist? I have spent too many treadmill runs skipping songs that didn't keep me motivated to run longer. I've tried many automated playlists and stations on the internet radio apps but none of them were exactly what I wanted.
Now that I am trying to run more often, I decided to take some time to put together just the right music. I really love the music from the 80s and classic rock.
So, if you are a woman over 40, maybe the 80s hits and classic rock are some of your favorites also.
Here in St George yesterday, we finally had some great weather with sunny skies and temps in the high 50s. With the workouts and horseback riding I was able to do yesterday, according to my apple watch I burned almost 1000 calories! Most of the calorie burn came from the horseback riding. I love being able to burn so many calories doing what I love.
That's what I believe the trick is to staying fit and healthy. Finding a hobby/activity that you really enjoy doing that will get you up and moving. If you don't have a favorite activity right now, look around your community, listen to what your friends are doing and give some things a try! Here is a list of 100 activities to burn calories without working out. Some on that list are fun, some are just things we often do because we have to, but we are burning calories while doing them.
Pool progress! Right now the pool looks to be progressing slowly, but there's a lot of plumbing, electrical and gas line work being done. Last week we had a huge trench dug across the yard, going right in front of our patio where we walk into the yard. Thankfully that only lasted a couple of days before it was covered. The dogs seemed to enjoy running and jumping over it though!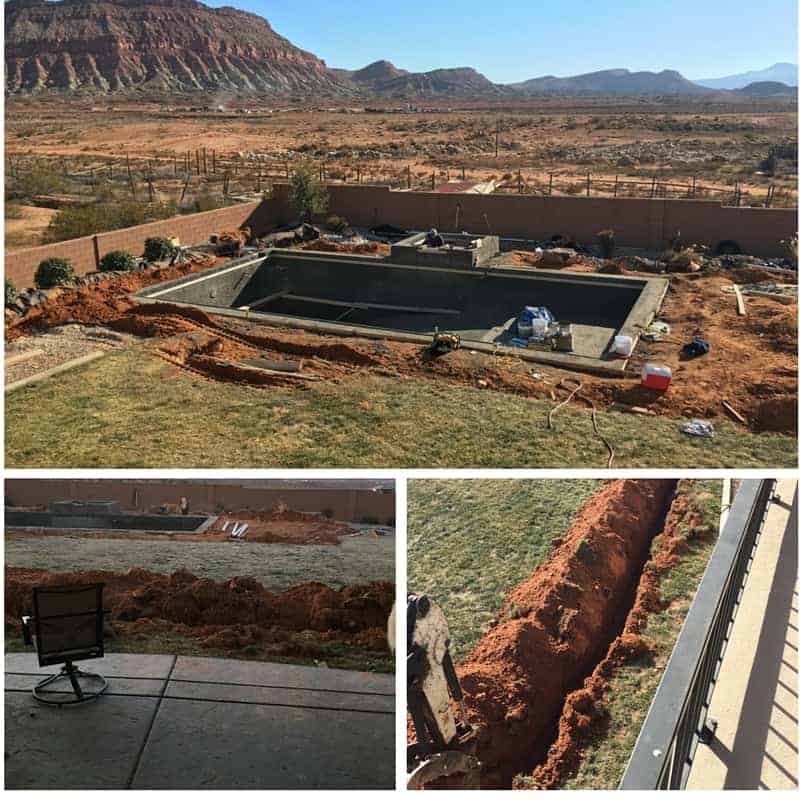 So, getting back to the workout playlist for exercising. I like 2 different types of music with workouts. For running, I prefer the harder, faster rock beats to energize me to run more. When I am doing strength training the music gets toned down just a bit.
The playlists are through Spotify. You can download it here.
Workout Playlist 1: Running
Workout Playlist 2- Strength Training
Anything to distract us from being uncomfortable and time, right? Music seems to occupy that part of our brain that tries to talk us into quitting.
Download Spotify and try out a workout playlist designed with women over 40 in mind during your next workout and run. Let me know how it goes!