Treadmill workouts are a popular choice for improving cardiovascular fitness as well as losing weight. There are so many beneficial ways to use a treadmill for getting into shape and staying fit for all levels of fitness.
The right workout plan can make exercise more fun and exciting and less boring and stale. You can vary the run speed with an easy pace, gradually increasing your walk speed to create a hill workout that will slowly increase your heart rate or go right into an interval training if you are short on time.
If you are new to the treadmill, there is information here for learning the benefits of exercising on a treadmill and so much more!
Use one or all of these treadmill workouts in your exercise routine to add variety while reaching your goals efficiently without getting stuck into a boring routine. There are also workouts for overweight beginners included, because as a past overweight beginner, I know how difficult 30 minutes of even consistent pace was.
One of the great things about exercising on a treadmill is being able to watch your favorite show to help the time pass by quickly. With the workouts below, you can easily print them to follow along while enjoying the next episode of a binge-worthy show.
Read on to find treadmill workouts designed just for you, no matter how you choose to feel the burn, there is a workout here for you.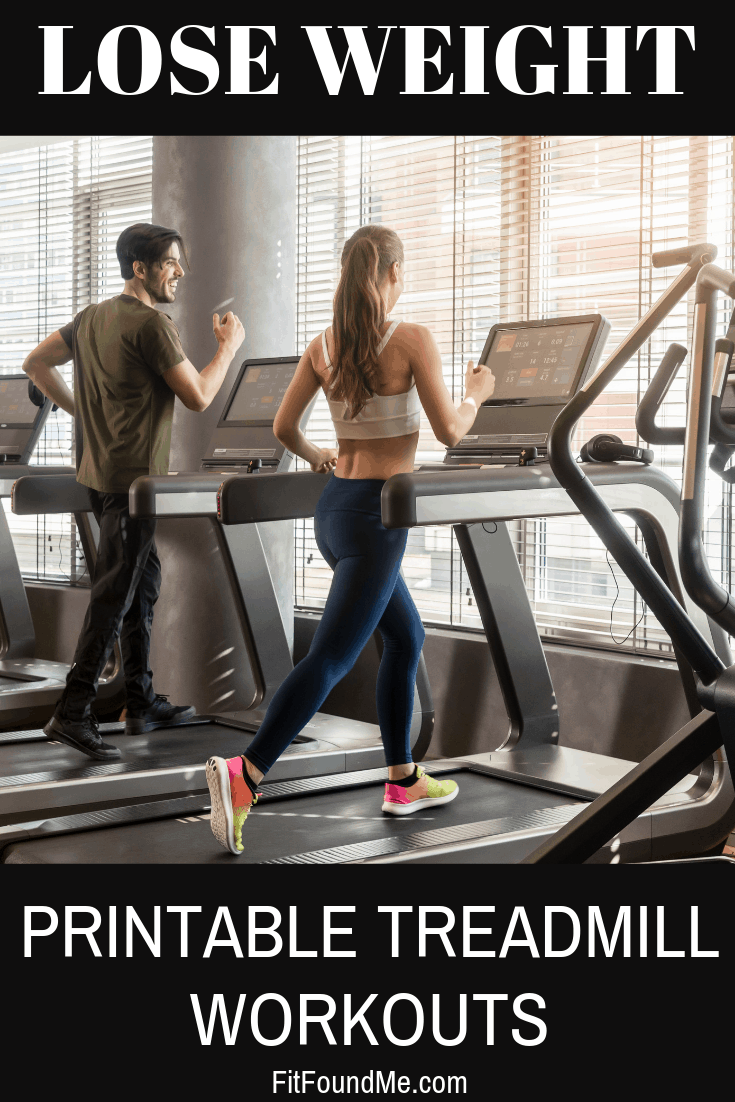 Treadmill Workouts
Having a variety of treadmill workouts at your fingertips will save time when you are ready to workout. No more searching the internet looking for a workout. Just save this page to your bookmarks to scroll down for your next workout.
I will continue to add workouts over time!
1.No one wants to waste any time doing a workout that is anything less than effective at improving health and burning calories. Here's a great way to start your treadmill program, reading about how to make your treadmill workouts more effective directly from a leading treadmill producer, NordicTrack and other treadmill experts.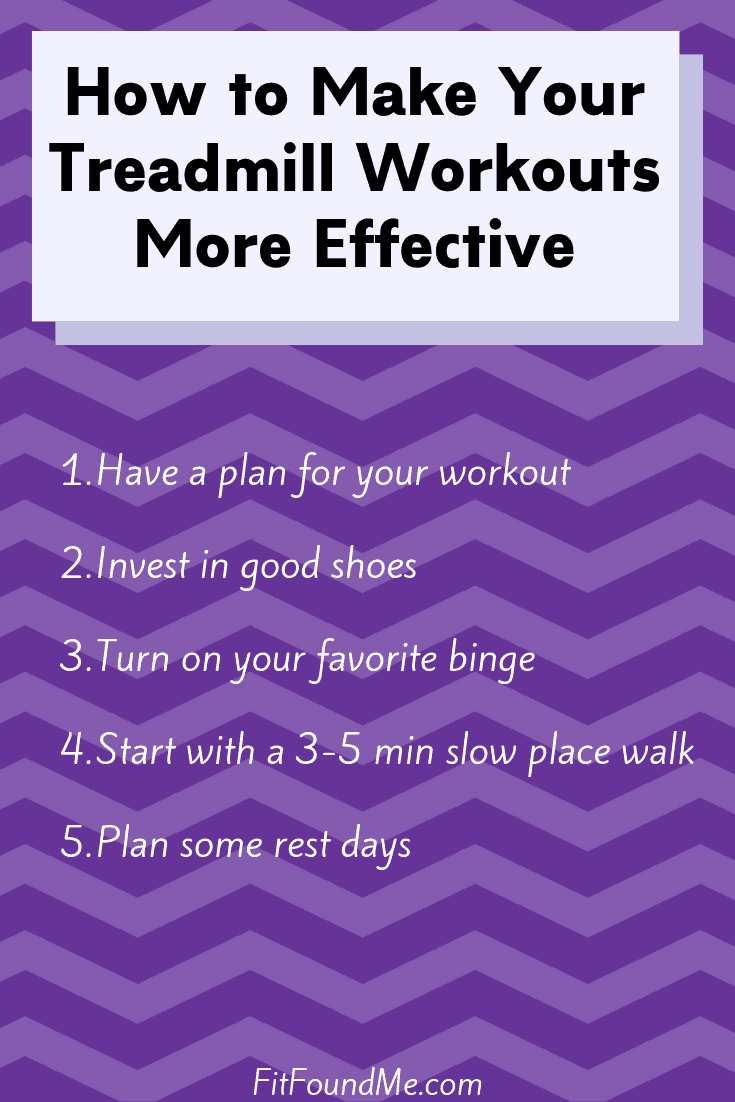 2. If you are new to working out on a treadmill, this beginner treadmill workout is a great place to start burning fat and increasing endurance.
3. HIITs are a great way to maximize fat burn in a short, effective amount of time. This HIIT Treadmill Workout for Beginners is a step in the right direction!
Treadmill Workout for Weight Loss
Treadmill workouts seem to be one of the most common exercise machines used by fitness enthusiasts at any level, but particularly beginners. Treadmills have proven beneficial in being a less intimidating way to exercise both at home and in a crowded gym.
Many years ago when I joined a gym, I can remember being very intimidated by both the people and all of the equipment. The treadmill was the one piece of exercise equipment I knew I hop on and immediately be able to turn on without embarrassing myself.
The variety a treadmill provides makes it a great choice for home equipment purchases and explains why gyms always have an abundance available.
This is the treadmill we have at home. I remember my progression on it years ago. Of course, when I started my fitness journey, a brisk walk was a strenuous workout, but I didn't stop there. Because of the air cushion in the treadmill and my confidence level increasing, I was able to move into a jog and later made running on the treadmill a frequent choice of cardio.
A good source of cardio can make a huge difference in burning fat, increasing cardiovascular health and overall increased status of good health.
The treadmill workout allows for multi-tasking such as watching your favorite TV show, listening to music or a favorite podcast which can definitely help pass the time quickly if you hate cardio as many people do.
If you are considering purchasing a piece of equipment that has the flexibility and variety to expand as your fitness level increases, a treadmill could be the answer for you.
How to Create a Habit of Treadmill Workouts
Create a routine of getting on it daily for various intensities.
No excuses. Even a 10 minute workout is better than nothing.
Be comfortable. Get good shoes and proper exercise clothing.
Only watch your favorite show if you are on the treadmill.
Schedule your workout time on your calendar with yourself.
Treadmill Workouts
HIIT Treadmill Workout for Beginners to Start Losing Weight
Treadmill Workouts For Overweight Beginners
Beginner Treadmill Workout + Mediterranean Turkey Burgers
What is a HIIT Treadmill Workout for Weight Loss?
Bottom line, sometimes there are things in our life that we dread even though we know it is best for us. Exercise can be one of those things, especially when you're starting out. Once you start seeing progress, feeling more energy and other benefits, you will be motivated to continue the habit!
For more tips on losing weight and living a healthy life, join my private Facebook community of women over 40.