Is your weight gain due to a thyroid issue? Maybe you have been wondering this but dread the hours spent in a doctor's office. There's a more convenient way to get tested for thyroid malfunction and it's available right in your home.
Life is becoming more convenient with mobility, technology, and services being offered right in the comfort of our homes.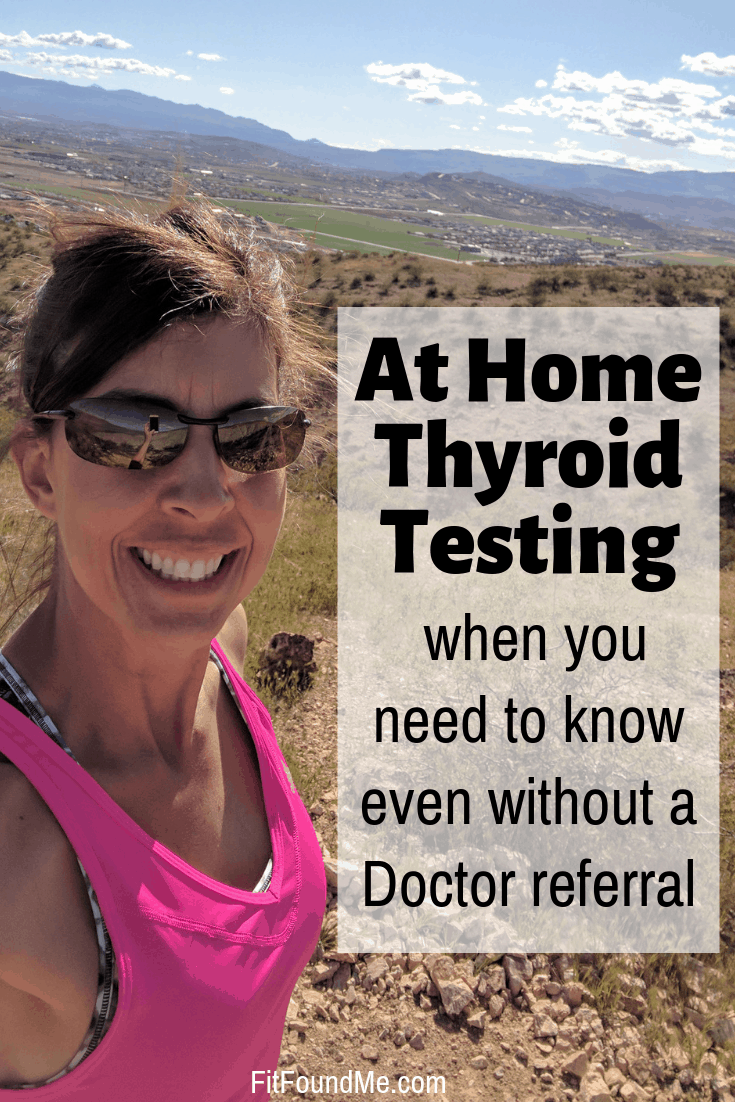 Last week, my hairdresser came to my house to trim my hair. Prior to this trim, it had been over 6 months since my hair had been cut due to the inconvenience of travel and time for me to go to the salon.
We also recently started having a mobile pet groomer come to our home to bathe our 3 golden retrievers. Prior to this, we didn't have them groomed because it was so much trouble to drop them off and then make a second trip to pick them up.
Then, there are the services we just detest doing that now have more convenient options.
Another favorite is having groceries delivered to our house or using the personal shopper with drive-up service.
My latest discovery in home service convenience is medical tests, specifically thyroid testing. Yes, there is a test to check for thyroid dysfunction right in the comfort of your home, no doctor visit or authorization needed!
(This post is sponsored by Let's Get Checked.)
There is no need to take a trip to the doctor and sit in the waiting room for hours to check your symptoms for potential thyroid malfunction. Let's Get Checked has numerous tests available for the convenience of your home. And, better yet, you can do the testing on your own.
How Does At Home Thyroid Testing Work?
It's so simple and easy! The convenience of doing it at home is amazing.
The kit comes with everything you will need, including step by step instructions and packaging to mail the blood sample back to the lab.
I gave it a try myself. It took less than 15 minutes from opening the box to reading the directions, pricking my finger and preparing the sample to be dropped in the mailbox.
Should I Get My Thyroid Tested?
A malfunctioning thyroid can be under or over active thyroid, each exhibiting their own set of symptoms. The number of symptoms can vary from person to person.
Here is a list of the most common symptoms of thyroid malfunction:
Hypothyroidism Symptoms
Chronic fatigue
Low blood pressure or slower pulse rate
Depression
Increased sensitivity to cold
Constipation
Tingling skin
Irregular periods
Low libido
Short term memory loss
Muscle cramping
Hair loss or thinning
Dry or rough skin
Hyperthyroidism Symptoms
Chronic fatigue
High blood pressure or increased pulse rate
Anxiety
Heat intolerance
Diarrhea
Itchy skin or hives
Lighter periods
Low libido
Difficulty with concentration
Muscle weakness
Hair loss or thinning
Smooth, warm or moist skin
A whopping 200 million people suffer from thyroid problems worldwide, but 60% of those don't realize they do. Imagine if everyone took a few minutes to do an at home thyroid test – how much better those 120 million people would feel by having the treatment needed!
If you have any of the above symptoms consider taking a moment to order your at home test today! I'll even give you my 25% discount code that's good for a limited time – FitFoundMe.
You can order your thyroid test directly from their website here.
Medical reference: Let's Get Checked