If you haven't tried quinoa yet, let me tell you, quinoa is one of the most versatile ingredients in the healthy eating world. I only discovered it in the last couple of years when I was curious about the nutritional difference between couscous and quinoa. Quinoa is a great staple to have on hand to boost complex carbs and protein when tracking macros for weight loss. The recipes put together here will give you a variety of ways to add quinoa into your meal planning on a regular basis without getting tired of having the same ole recipes time after time.
Don't make the same mistake I did when I first tried quinoa and try it plain. Even healthy quinoa when plain isn't anything to write home about and if you tried to serve that to your family, they would surely turn their noses up at it. However, quinoa is great for taking on any flavors you add to it, which is why it can be added to so many recipes to increase the nutritional value.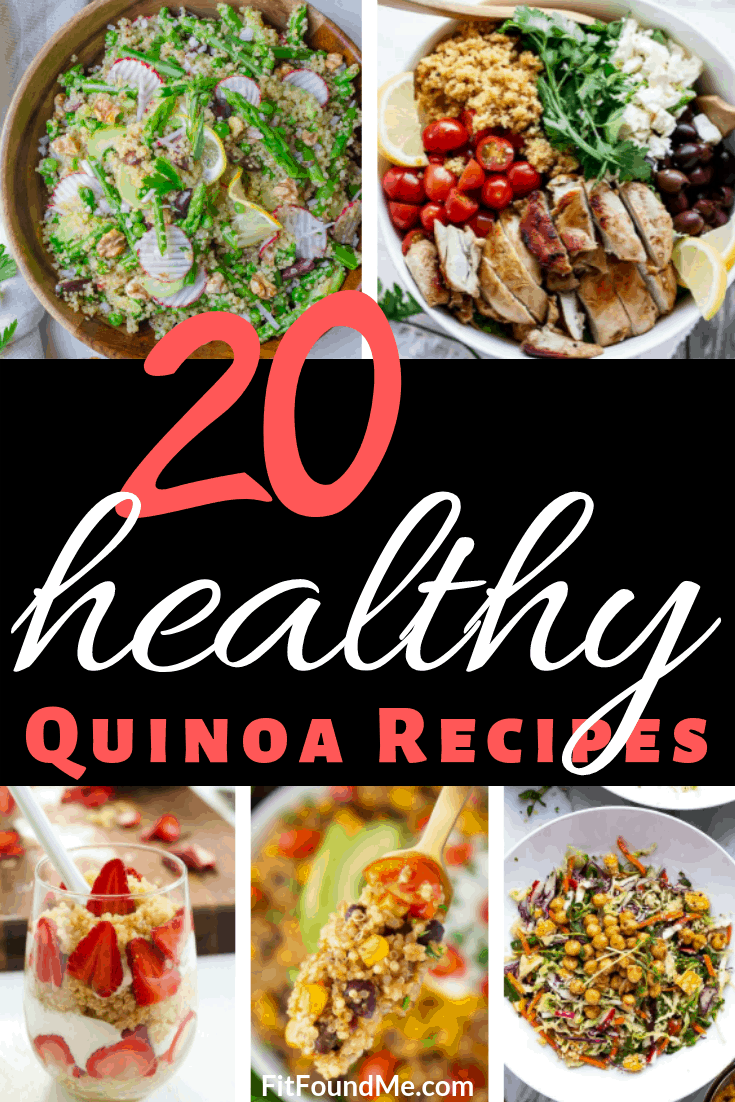 Whether you are having salad, creating a delicious side dish or craving a dessert, quinoa can bale you out.
Healthy Quinoa Recipes
I love the versatility quinoa gives for adding to so many different combinations of food to add texture, nutrition and creativity to sometimes common recipes. With so many ways to spice up quinoa, no one should be struggling to eat it plain!
Balsamic Chicken Salad With Lemon Quinoa by Cafe Delites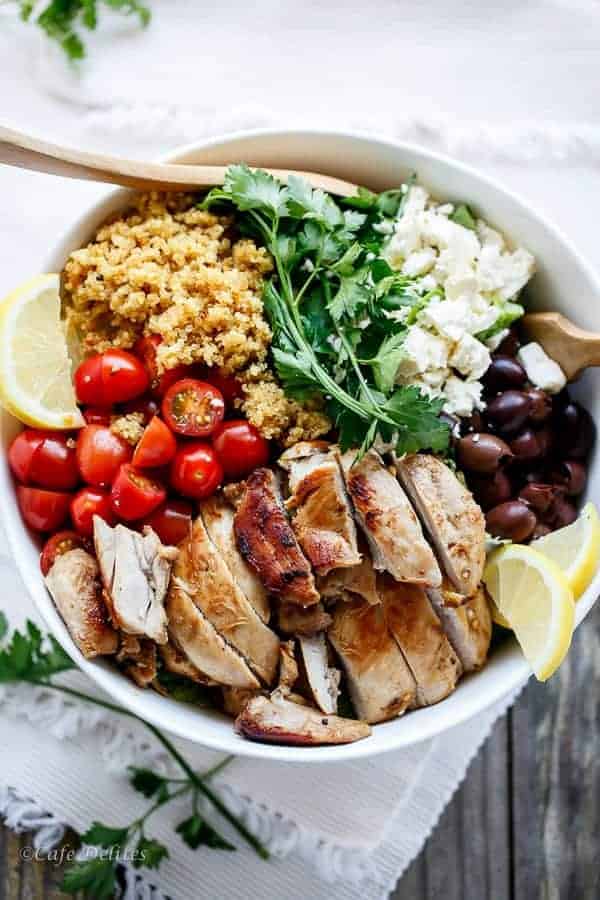 Quinoa Stuffed Peppers by MInimalist Baker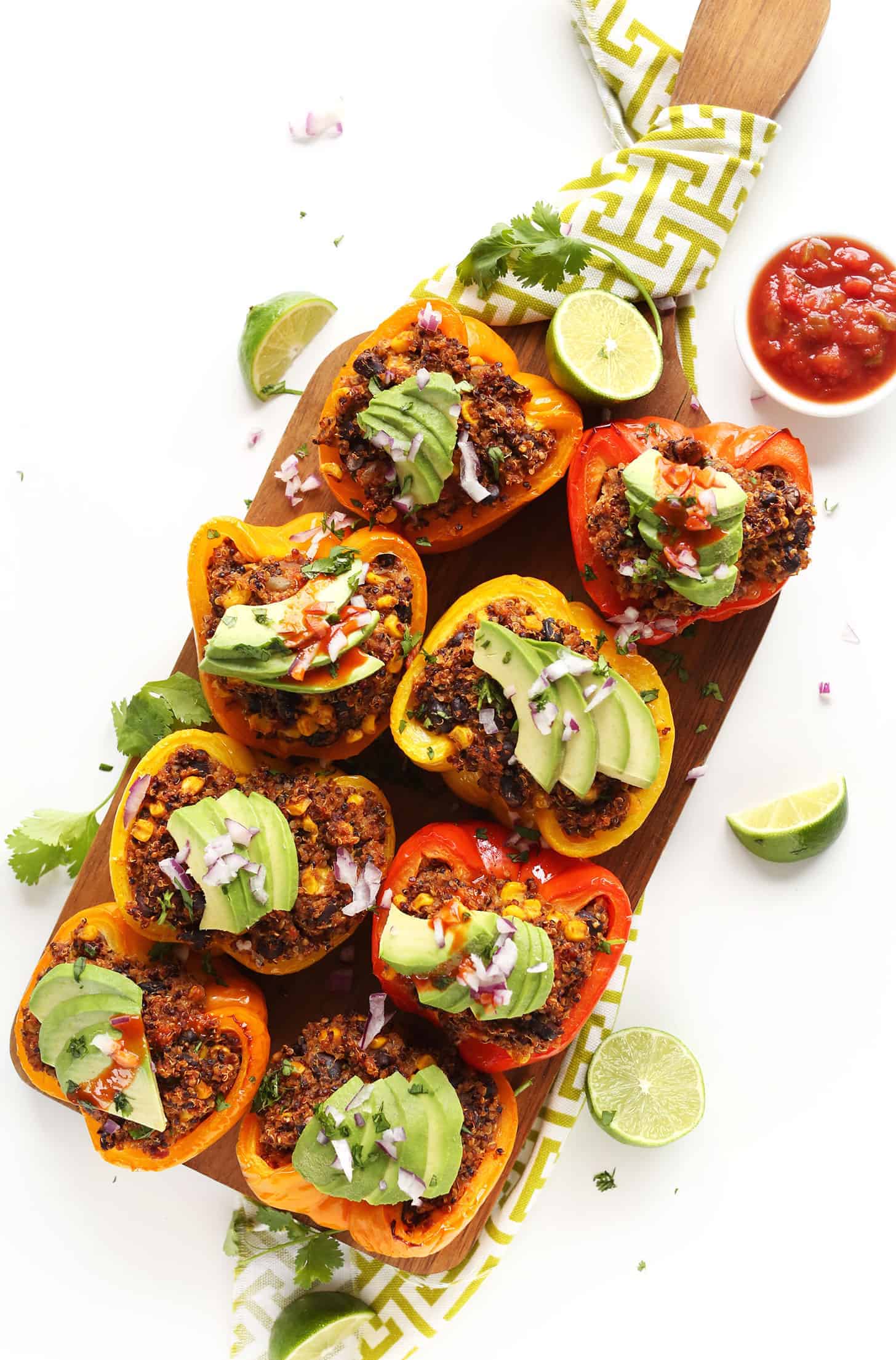 Black Bean And Veggie Chili With Quinoa by Little Broken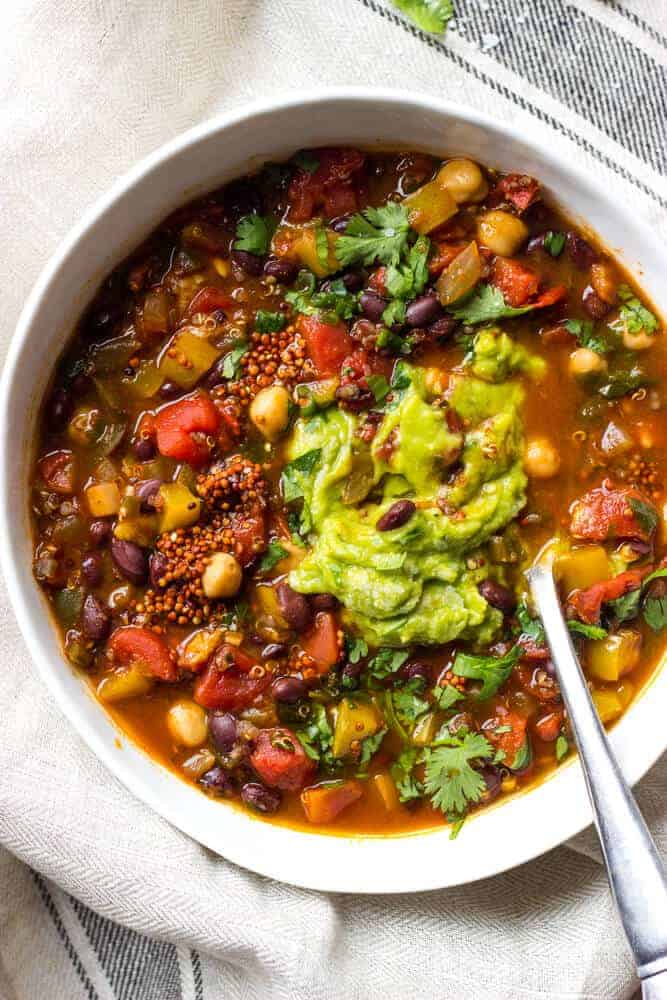 Radish, Tangerine and Quinoa Detox Salad by Jar Of Lemons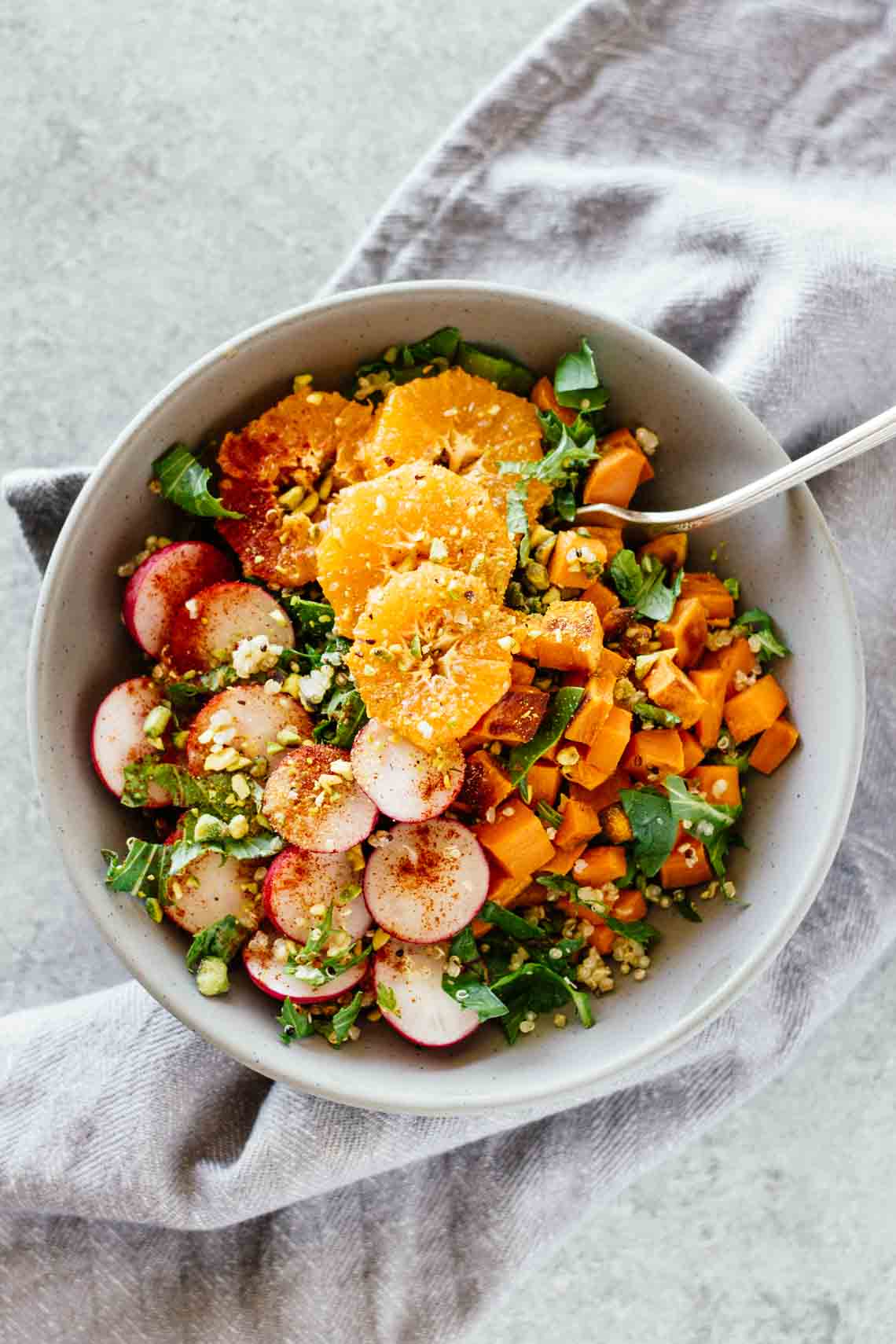 Roasted Veggie Buddha Bowl with Quinoa and Avocado by Well Plated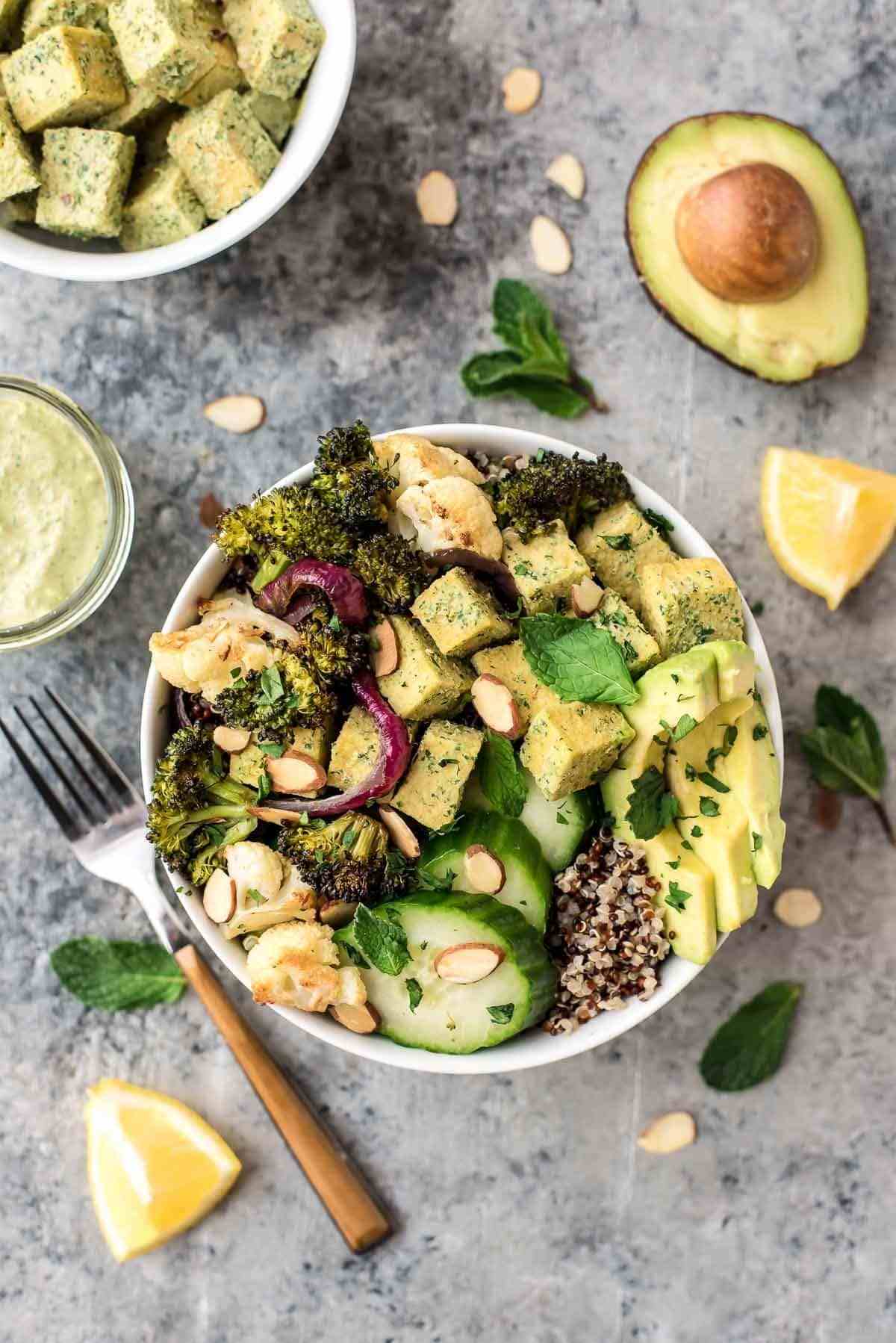 Broccoli Quinoa Enchilada Casserole by Isabel Eats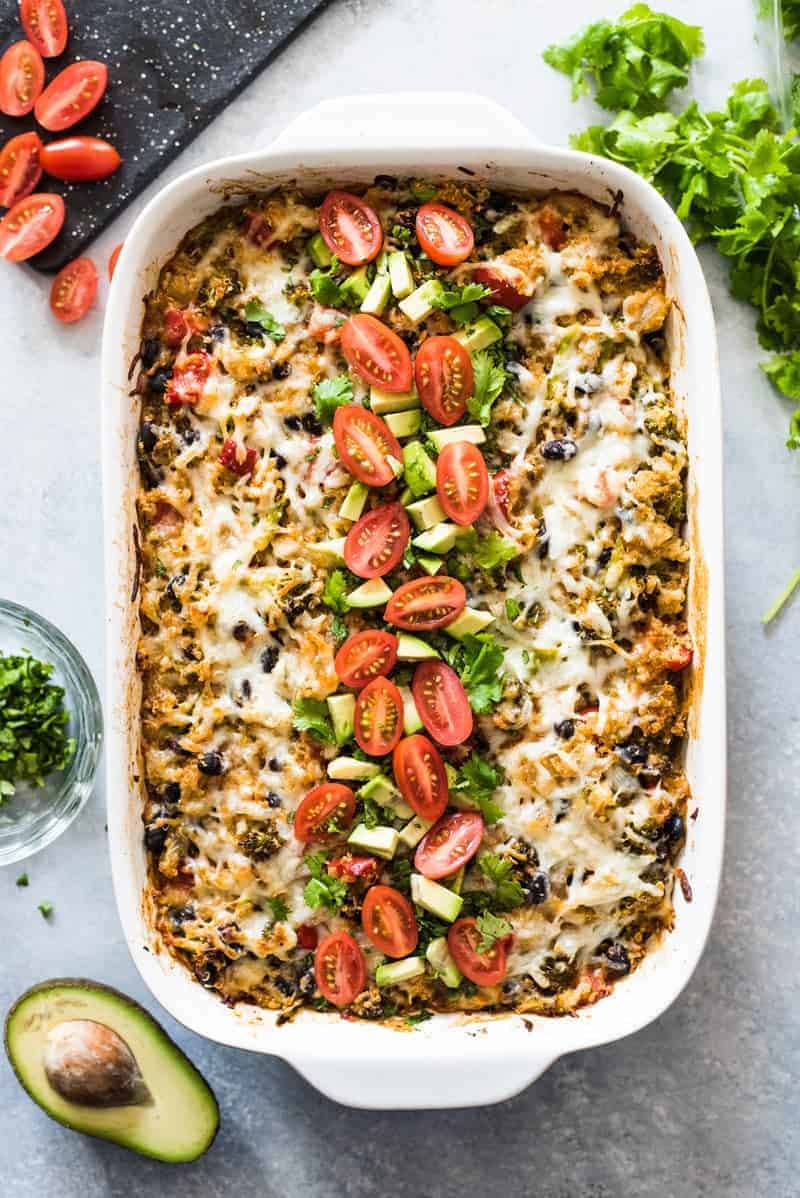 Spicy Chickpea and Quinoa Bowl by Eat Yourself Skinny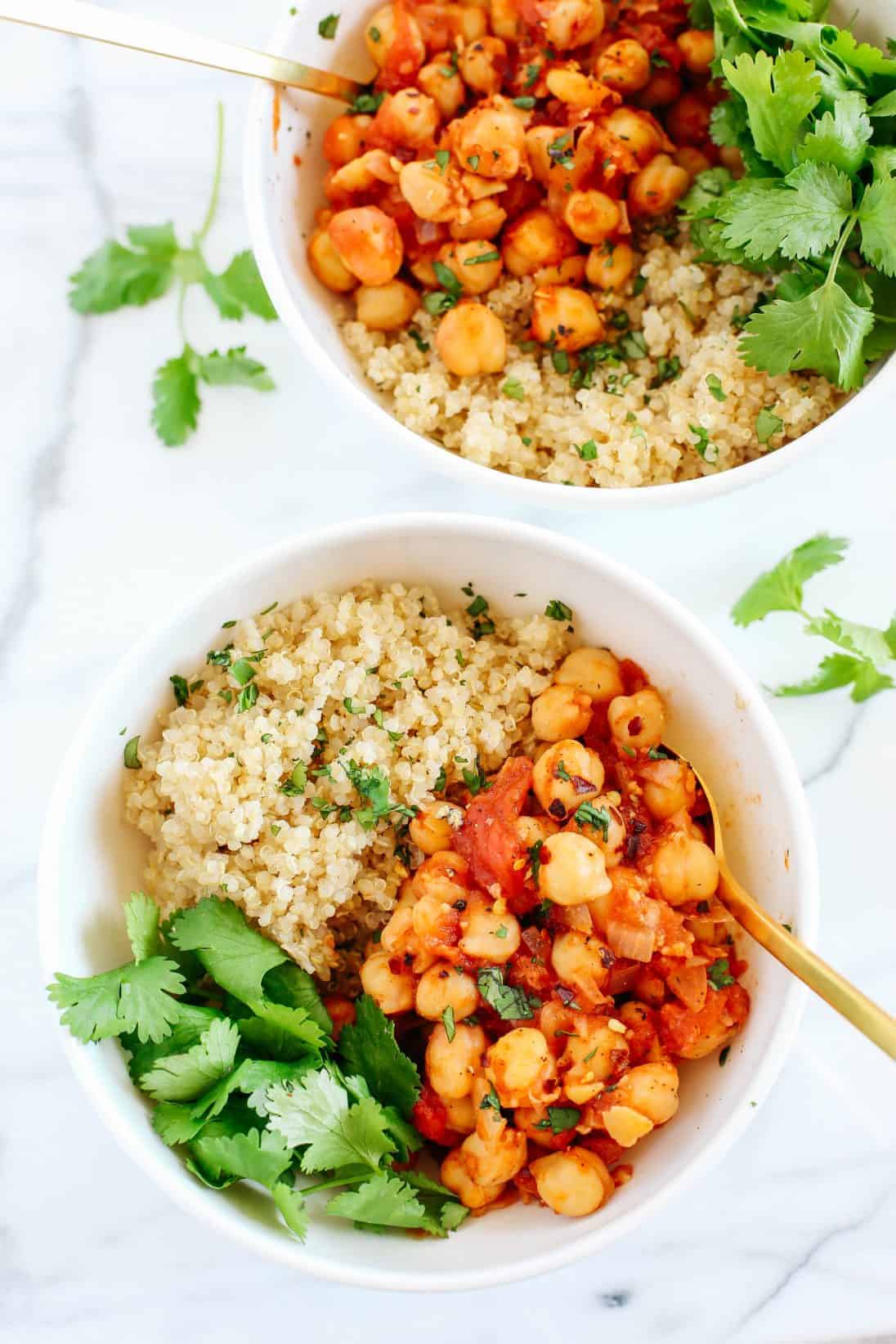 Tomato, Mozzarella, and Basil Quinoa Salad via Averie Cooks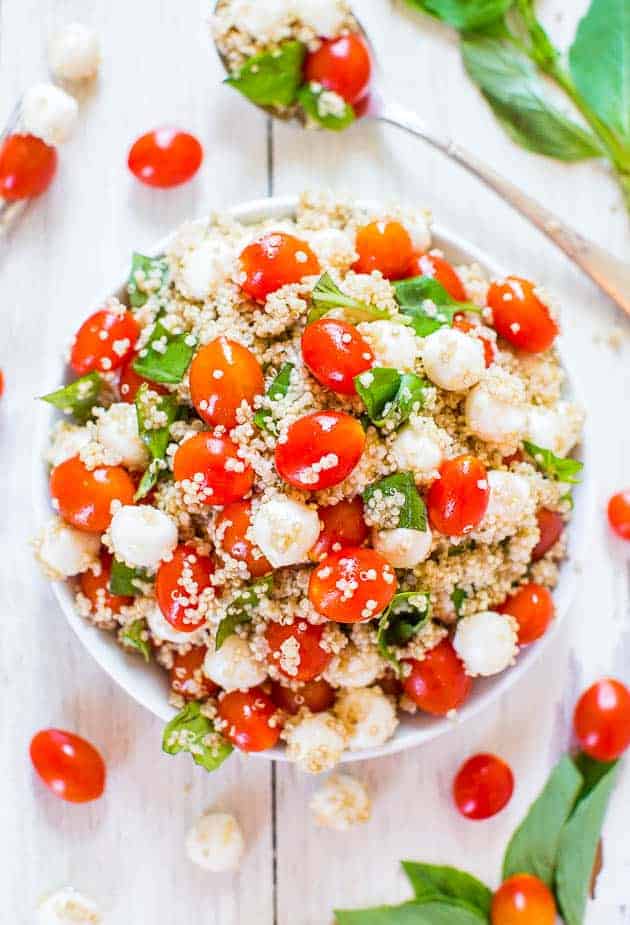 Strawberry Shortcake Quinoa Parfait by Eating Bird Food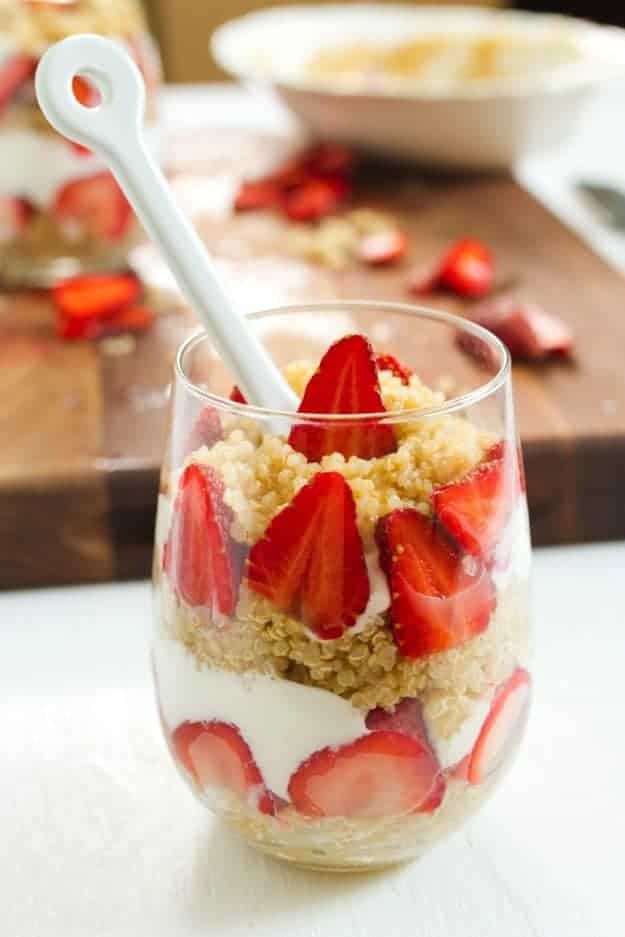 Instant Pot Quinoa Taco Bowls by Simply Happy Foodie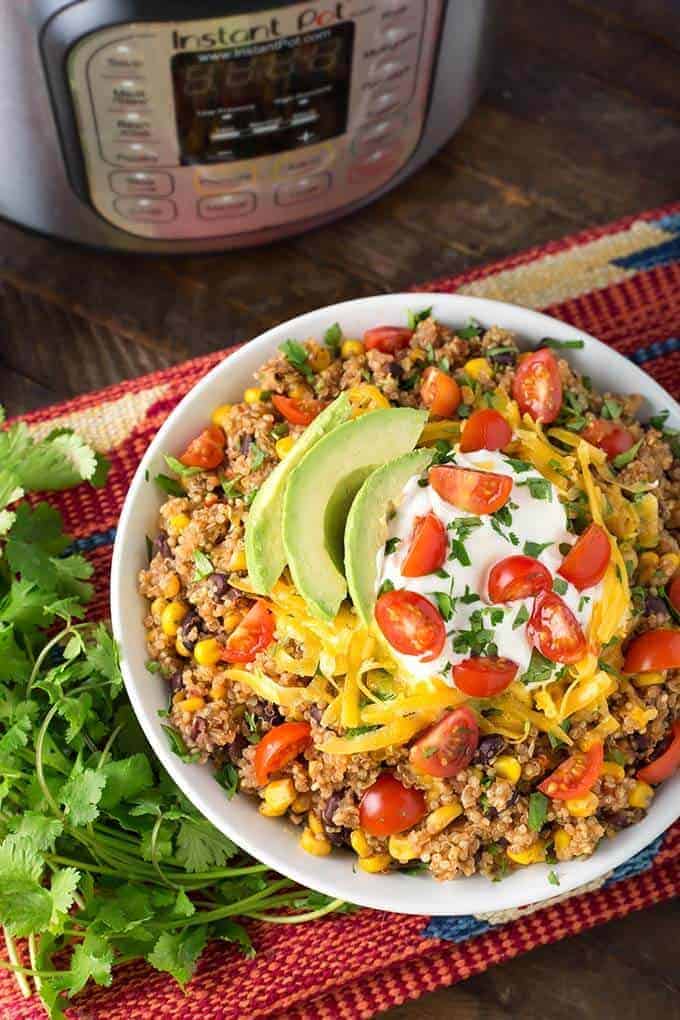 Colorful Beet Salad With Carrot, Quinoa and Spinach by Cookie And Kate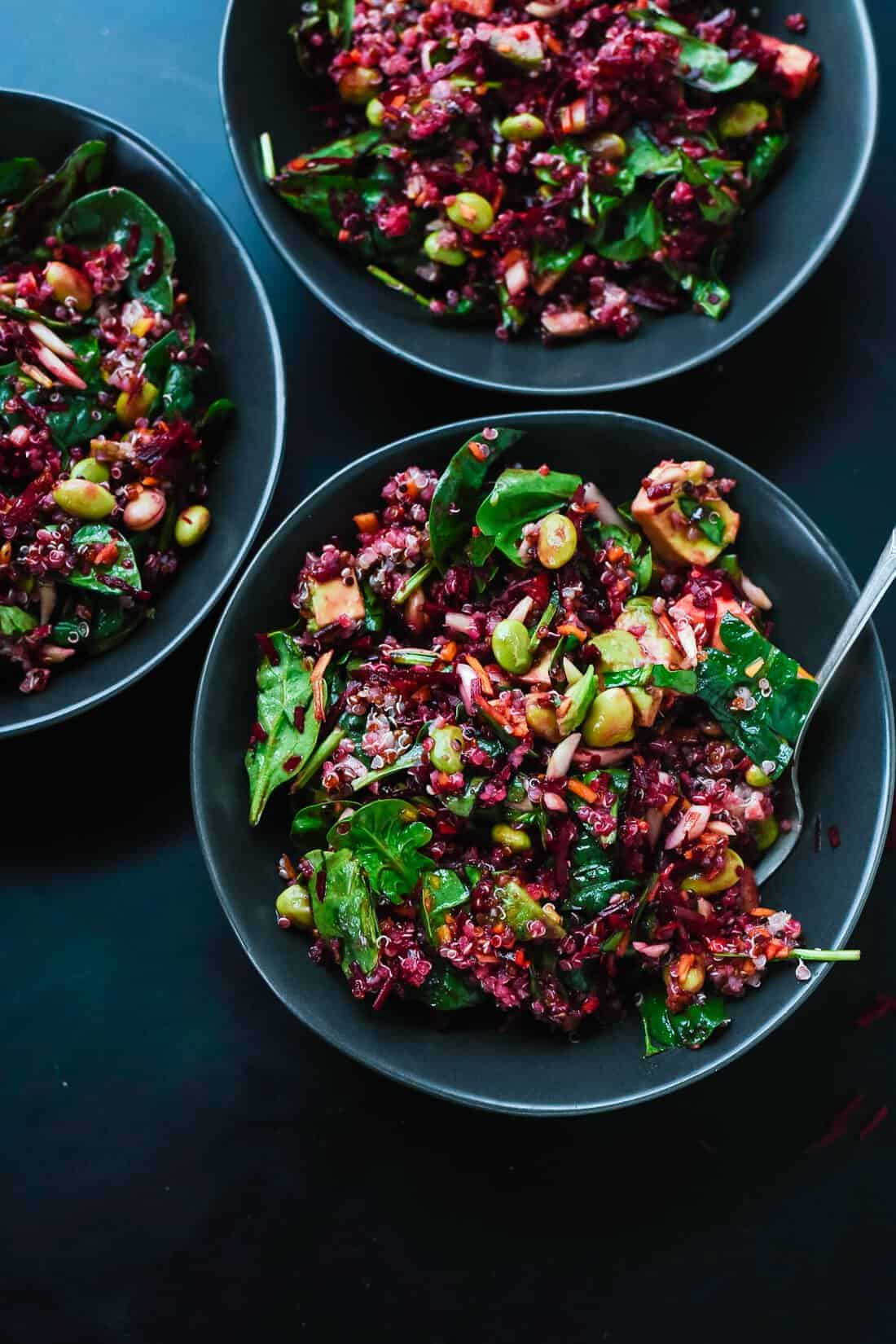 Quinoa Chocolate Cake Gluten Free by Making Thyme For Health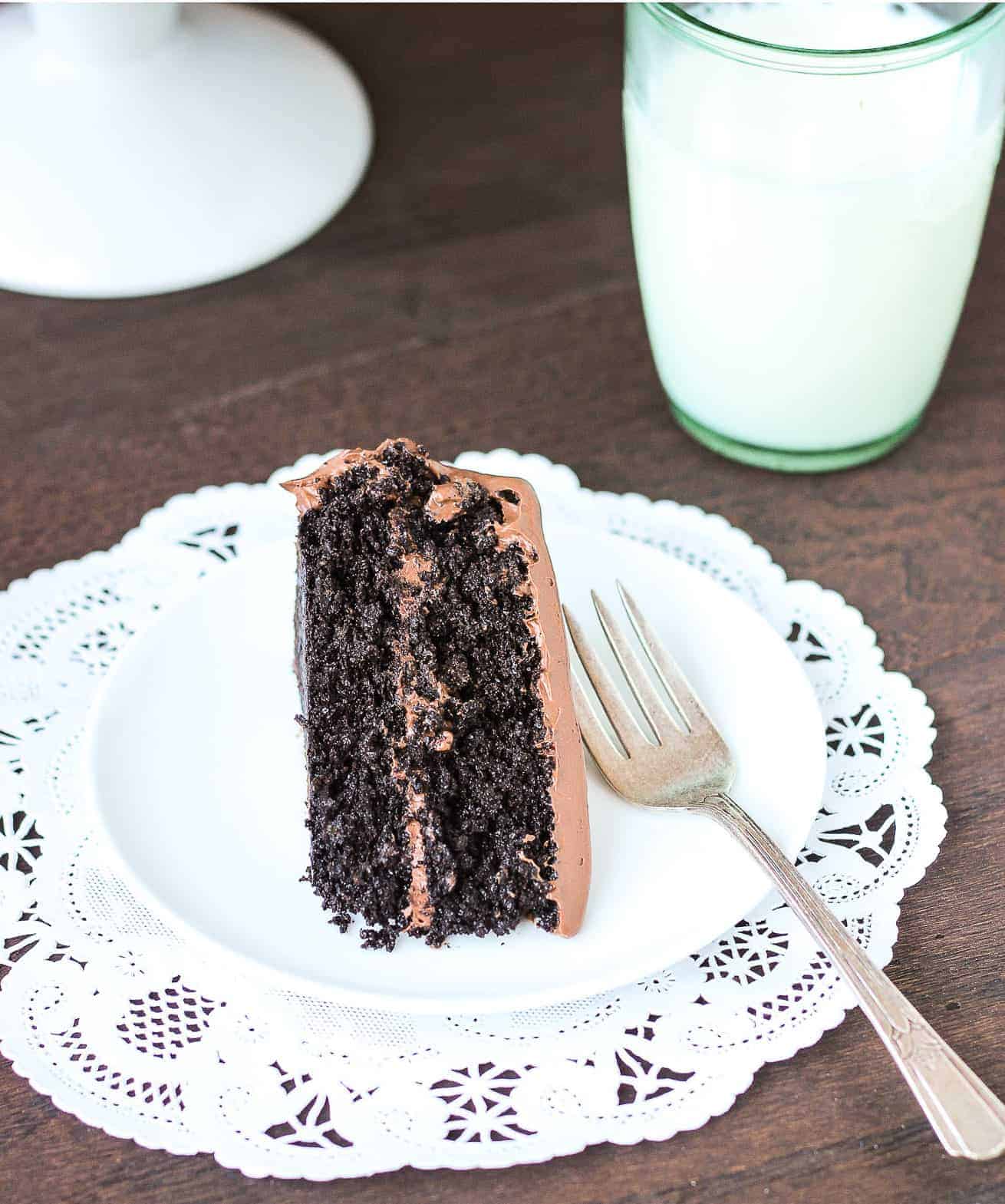 Spring Broccolini Kale Quinoa Bowls by Love And Lemons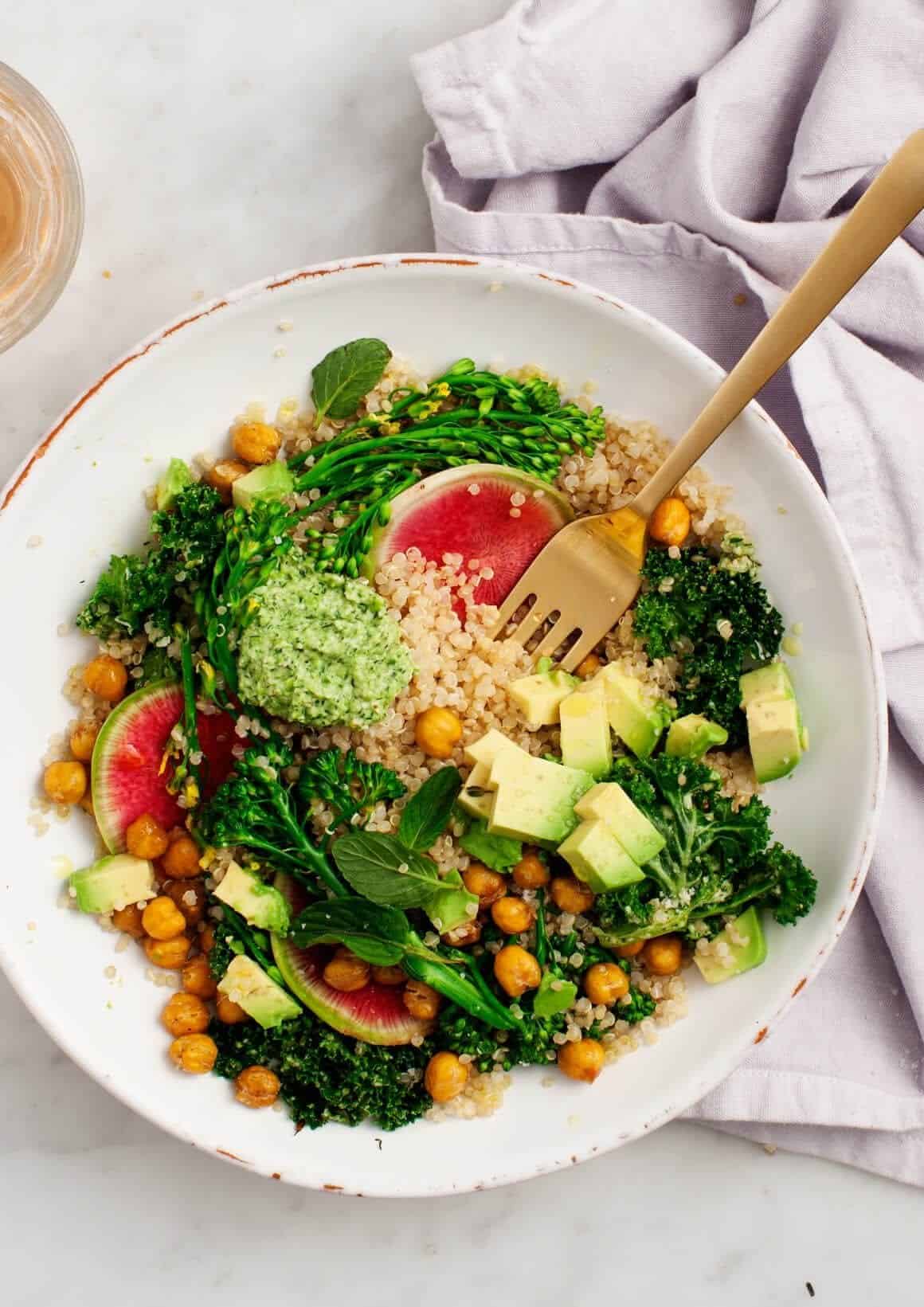 Zesty Sriracha Shrimp Quinoa by Julie's Eats And Treats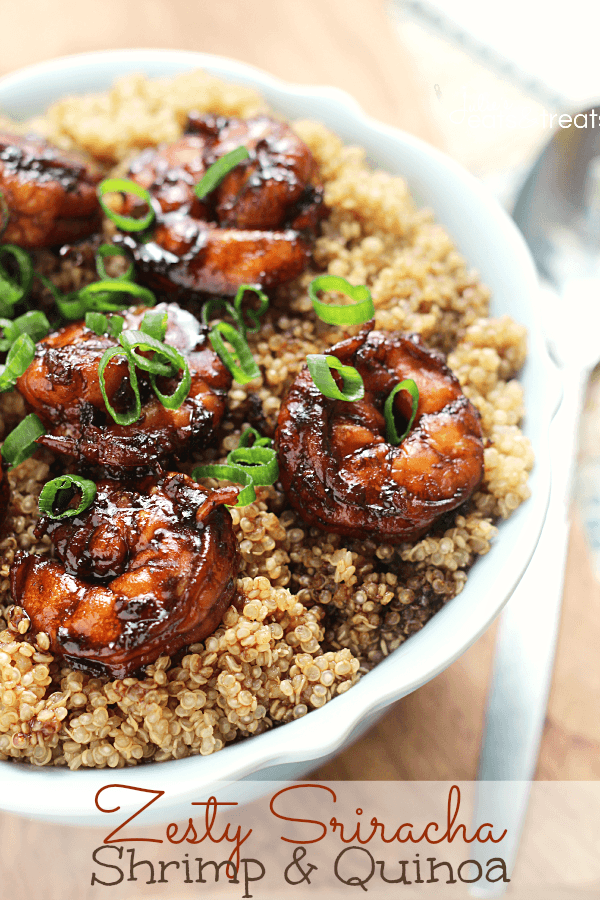 Marinated Pumpkin Quinoa and Pomegranate Autumn Salad by Lauren Caris Cooks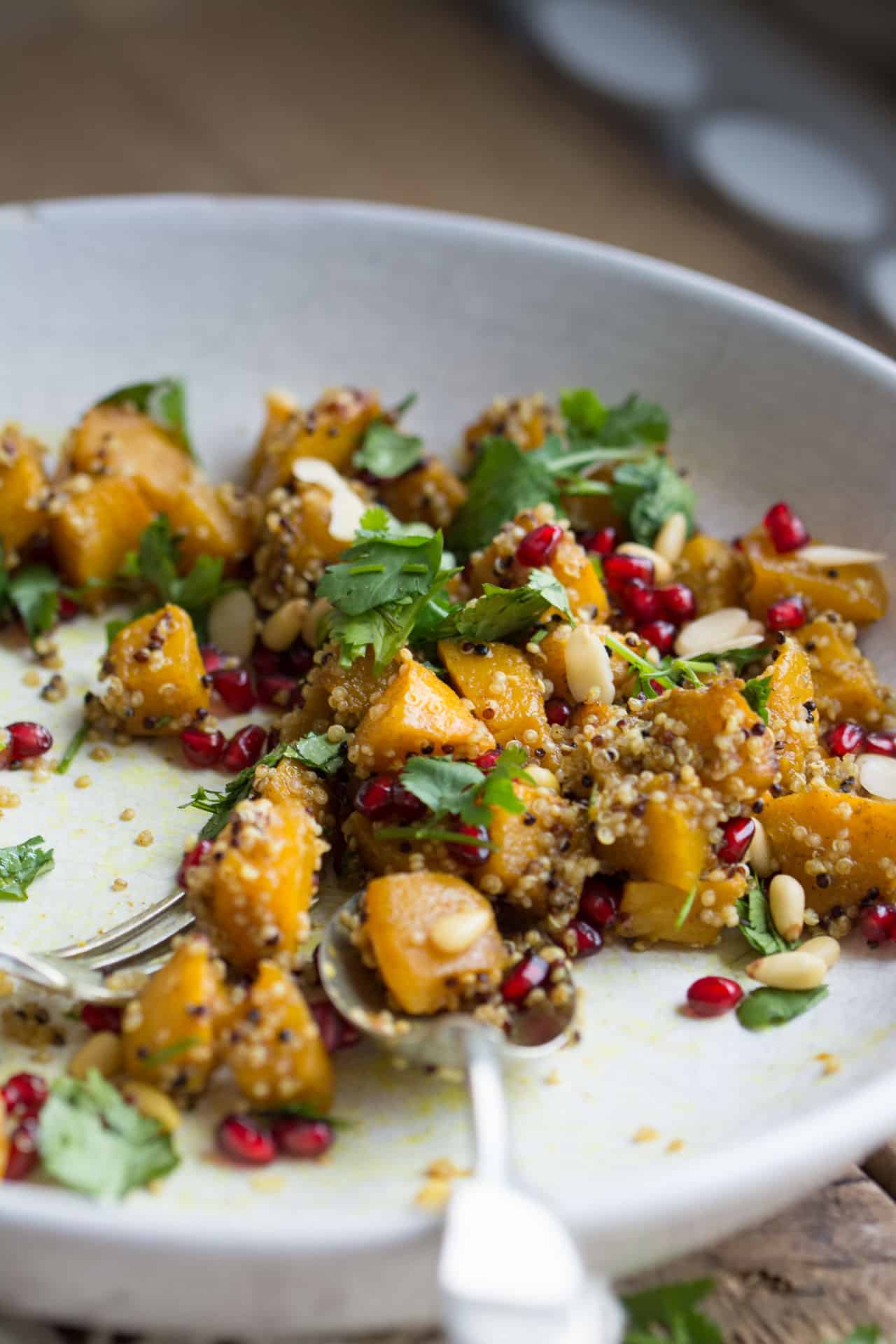 Healthy Quinoa Chocolate Bark by Flavour And Savour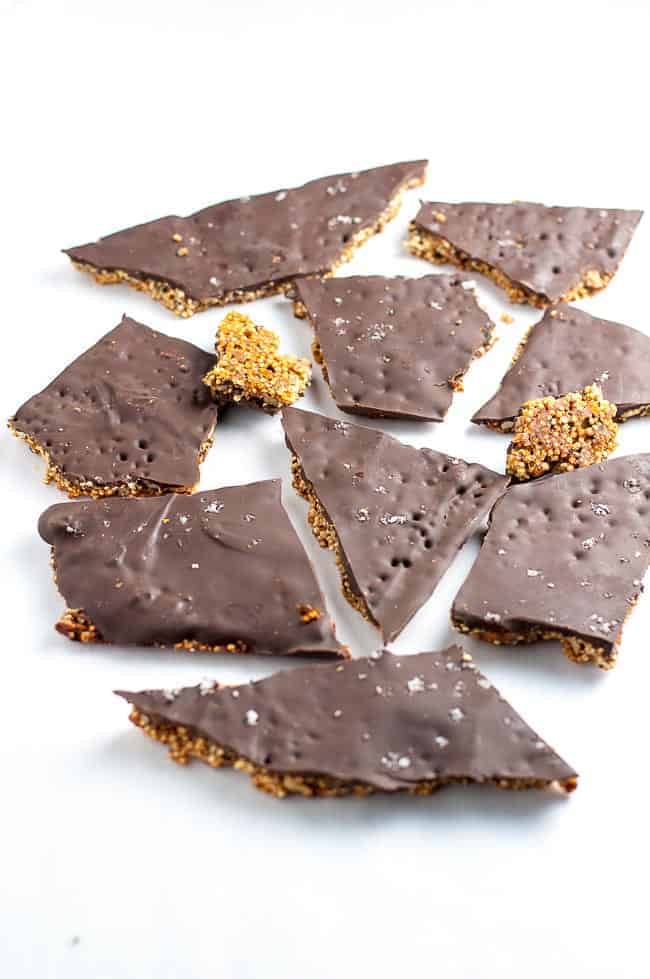 Chickpea Quinoa Power Salad by The Girl On Bloor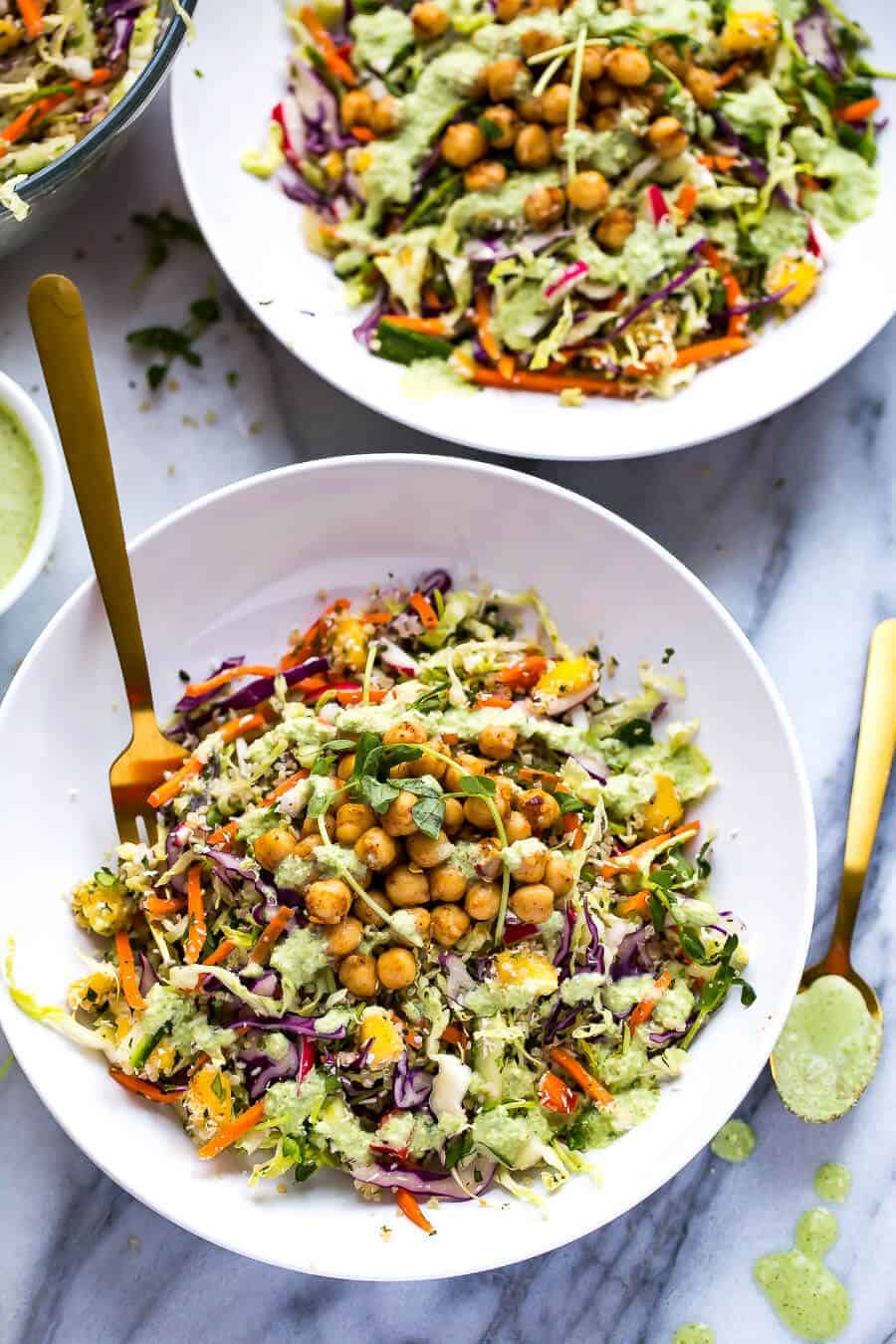 Black Bean Quinoa Veggie Burgers by Emilie Eats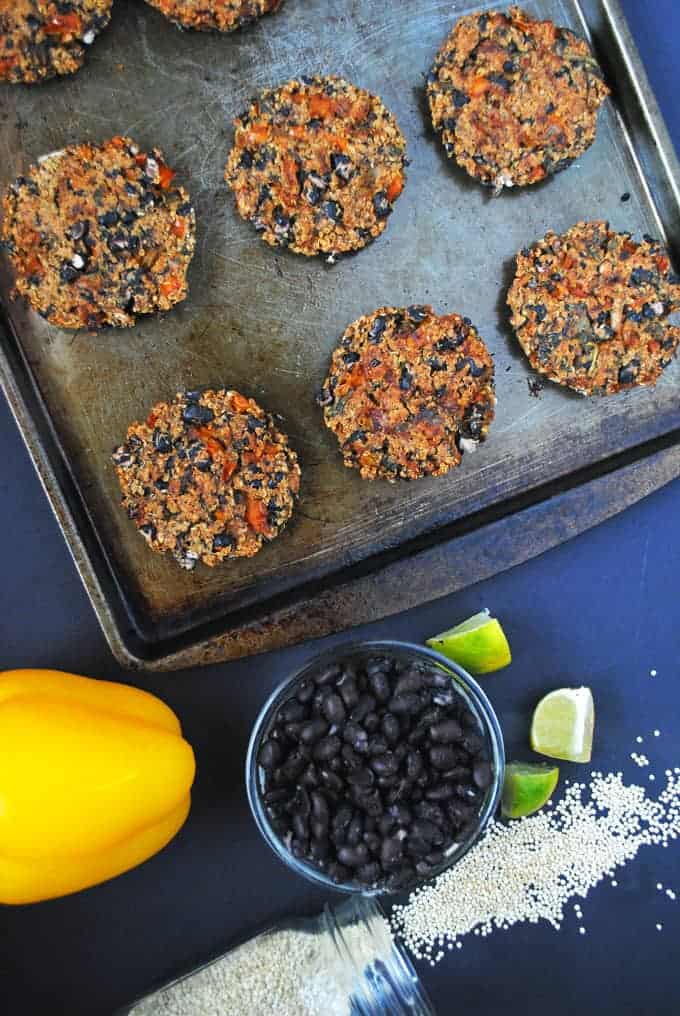 Quinoa With Lemon, Shallots And Herbs by Feasting At Home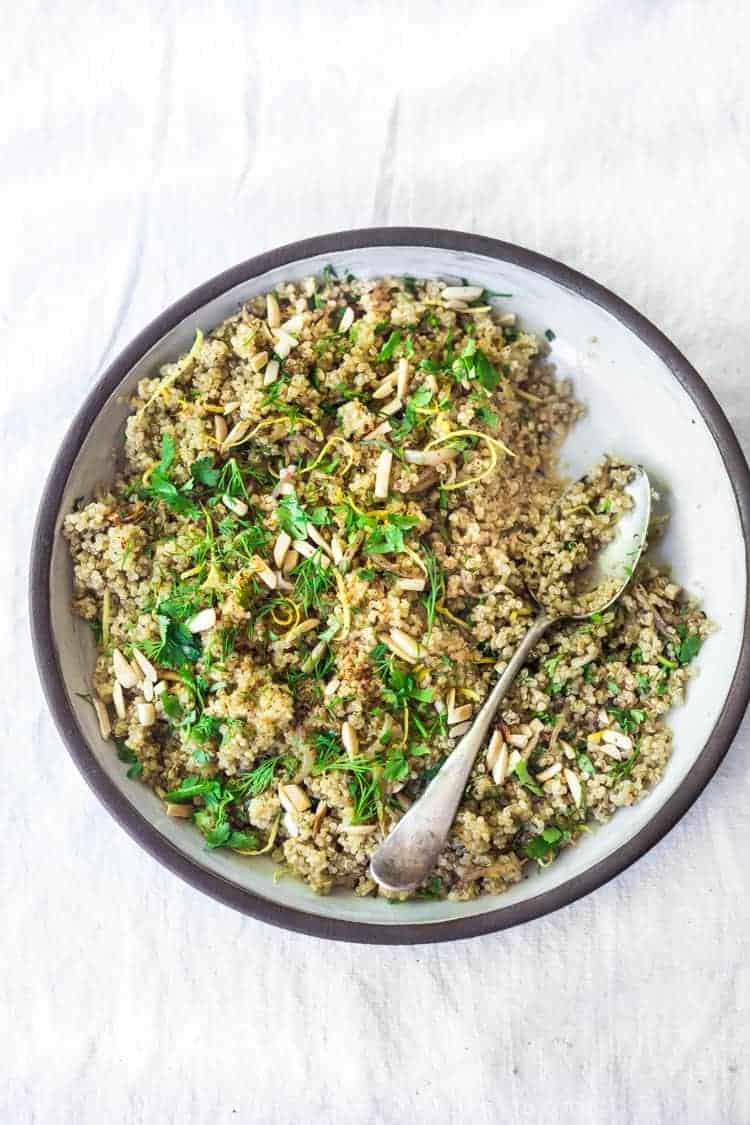 Spring Asparagus Quinoa Salad by Garlic and Zest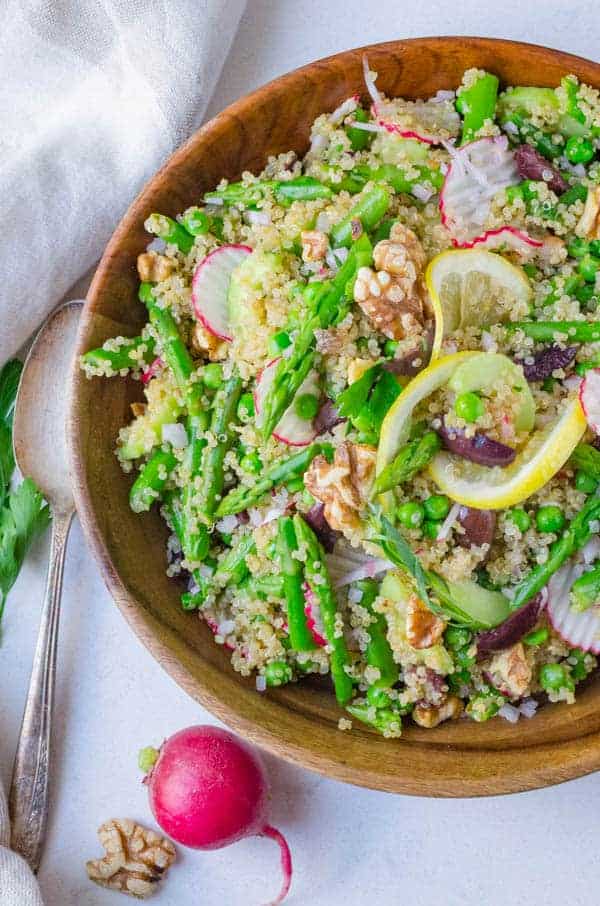 Holiday Pomegranate Quinoa Pilaf by My Life Cookbook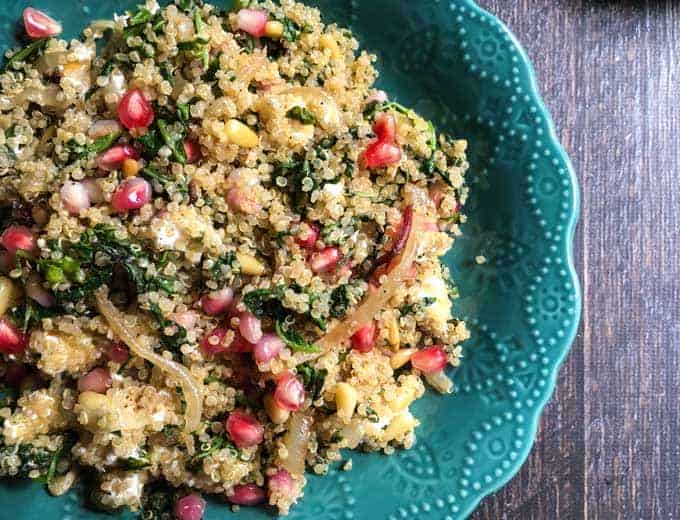 I am looking forward to trying all of these healthy quinoa recipes. Be on the lookout on my IG account for reviews and pictures of how they turn out. One of the first recipes I plan on trying will be the quinoa chocolate cake.
Quinoa is one of those healthy ingredients we can use in combination with food our family is familiar with to increase the nutritional value. I love that!
What is your favorite way to include quinoa in your meals?