Cardio for women is an important component of long-term healthy living, and nothing quite beats running for the calorie burn it provides. Treadmill workouts can be very effective with proper planning and knowledge.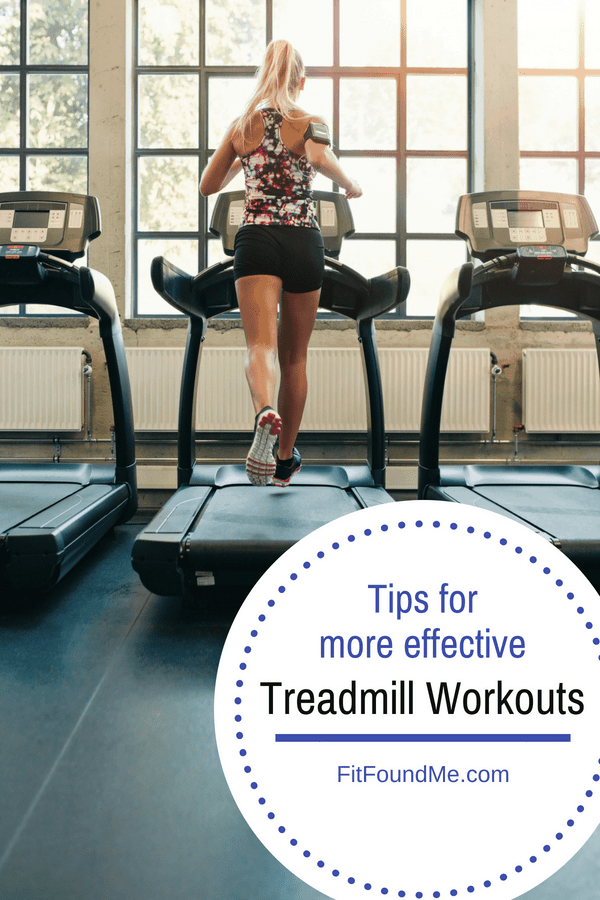 So, when NordicTrack reached out to work with me and other runners, I was ready to share how I made my time during treadmill workouts more effective. That way, others, like you, could make their treadmill workouts a more efficient use of their time.
Tips for More Effective Treadmill Workouts
Have a plan for your workout, using variety is beneficial
Invest in good shoes – these are my favorites
Turn on your favorite binge-worthy show to help the time pass by quickly
Start with a 3-5 min slow place walk to warm up your muscles and joints
Plan some rest days during the week to recover
Below is my interview with NordicTrack!
Stepping on a treadmill and manually programming it for the same old treadmill workout is a surefire way to ensure you cannot progress with your running while using a treadmill. To progress, your body needs to be challenged to achieve greater things.
Stephanie Miller from Fit Found Me said, "A successful and effective treadmill workout is going to be one that matches your fitness level." So, if you keep doing the same treadmill workout even as you become more fit, it's only natural that your treadmill workouts won't be very effective.
If you want to start engaging in more effective treadmill workouts but don't want to spend a lot of time on your treadmill, Stephanie understands where you are coming from. She said, "I am not usually a patient runner and prefer sprinting in between jogging to catch my breath." To help you try out an effective treadmill HIIT workout, check out her 20 minute HIIT treadmill workout for beginners!
If you are ready to start making the best of your treadmill workouts, then you may be interested in the advice our other participants gave for this joint interview. Their websites and complete interview with us is below.
Sarah Canney from

Run Far Girl

– "If I need to get in a solid effort on the treadmill I always choose a hill climb."

Sarah's complete interview

Lauren Abbott of

Treadmill Reviews

– "This HIIT routine has been a great way to improve my endurance and cardiovascular strength."

Lauren's complete interview

Ryan Hill from

Hill Runner

– "For a quick, intense workout, increase 1% every half mile."

Ryan's complete interview
NordicTrack appreciates everyone who was able to participate in this interview and share their treadmill training insights. We hope you found something new you can incorporate into your treadmill workouts and keep NordicTrack treadmills in mind the next time you need a new treadmill.
What is your favorite treadmill workout?