There is nothing worse than tight back muscles or a stiff neck to keep me from being active like I would like to be. Do you have tight neck muscles from sitting at a desk all day? Or how about a tight lower back when getting out of bed in the mornings? Tense muscles are a pain, literally. Are you one of the many women over 40 who want to be more active but aches and pains are holding you back? I have a solution for you.
I have quite a bit of experience with back pain over the past 7 years or so. Tight back muscles, neck and shoulder pain can all limit what you are able to do. A stiff lower back and neck tension are huge obstacles to losing weight and being active.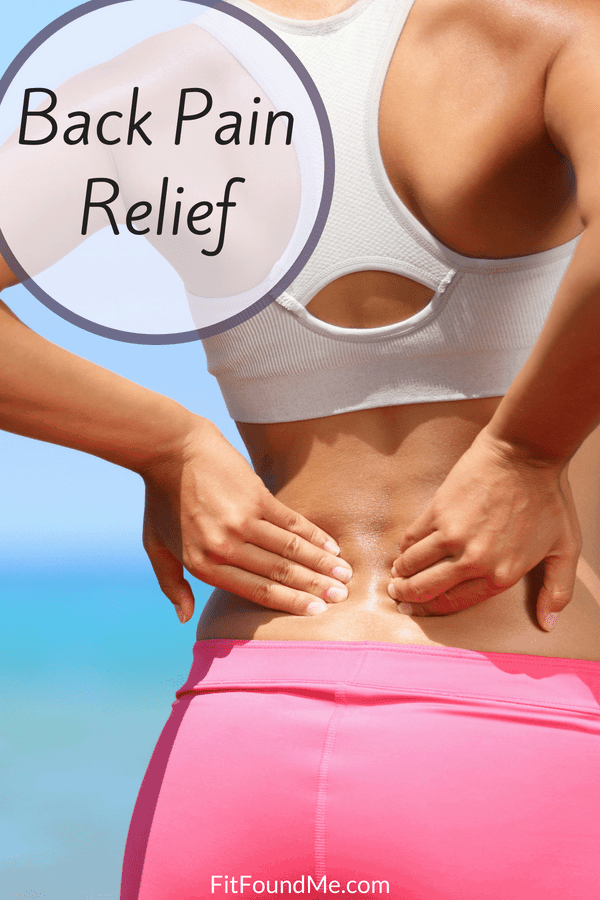 I am back from the horse show at the Tryon International Equestrian Center, aka Horse Disneyland. I truly can't describe the overall excitement and feeling of being at TIEC when you love horses and showing like I do. However, it is a lot of physical work with long days to take care of horses, stalls, tack, with a lot of walking and of course, fun horseback riding. As much fun as this is, the lower back pain can affect my activity level if I don't take precautions and nurse it when necessary.
As you may know from other posts, I have some pretty serious discs bulges in my lower back that require some special care from time to time, as well as arthritis. If I take care of my back properly, it rarely prevents me from doing most things I want to do. I routinely go to the doctor for cortisone injections and radiofrequency ablation to keep me from having to go under the knife. (Here's what's going on with my back.)
Burpees are out of the question anymore, but I won't complain about that. For the most part, I can do what I want as long as I take proper care of my back and so far it hasn't gotten as bad as it was a couple of years ago. That was when I learned pickleball could not be on my list of activities anymore either.
How to Loosen Tight Back Muscles in the Comfort of Your Home and Sofa
Do you just love going to get a good massage? Heaven, right?
I don't get as many as I would like…who would ever complain about going too much? No one, I'm sure.
Before we left on our cruise, I woke up with the worst neck pain ever. I was able to get a massage that completely worked the knots out of my neck so that I could enjoy our vacation.
I get it though, you may not have time to go get a massage. I don't usually set aside time for that either. I would also feel bad if I asked my husband to rub my shoulders or back every day.
So, going to get a professional massage every day, or even every week is almost always out of the question.
However, I can loosen tight muscles now, easily, every day with the Liba Cordless Shiatsu. It's so easy to use myself and works great to loosen muscles anywhere that's needed.
The straps or handles make it really convenient to use independently, so you can put it exactly where you need it most.
The massager is cordless, 3 different speeds and has a heat setting for the perfect deep tissue massage you need. It reminds me of the chair massagers with the rotating rollers, only this is so much better because you can use it anywhere!
I'm already planning on taking it with us on our next long car trip. Don't you hate it when your muscles get tight from sitting all day?
How do you handle tight back muscles, lower back pain or neck and shoulder pain slow you down from what you want to be doing? Comment below, I'd love to hear other ideas.
FREE Weight Loss Plan
30 days of building better habits that fit more easily into your busy life than the old style diets.