One of the biggest struggles of losing weight after 40 is binge eating at night or even light snacking at night. You've been busy all day, forgetting to eat and now you're sitting down watching tv craving a snack, or two. Before you know it, your diet is blown, or is it? Let's figure this out, together.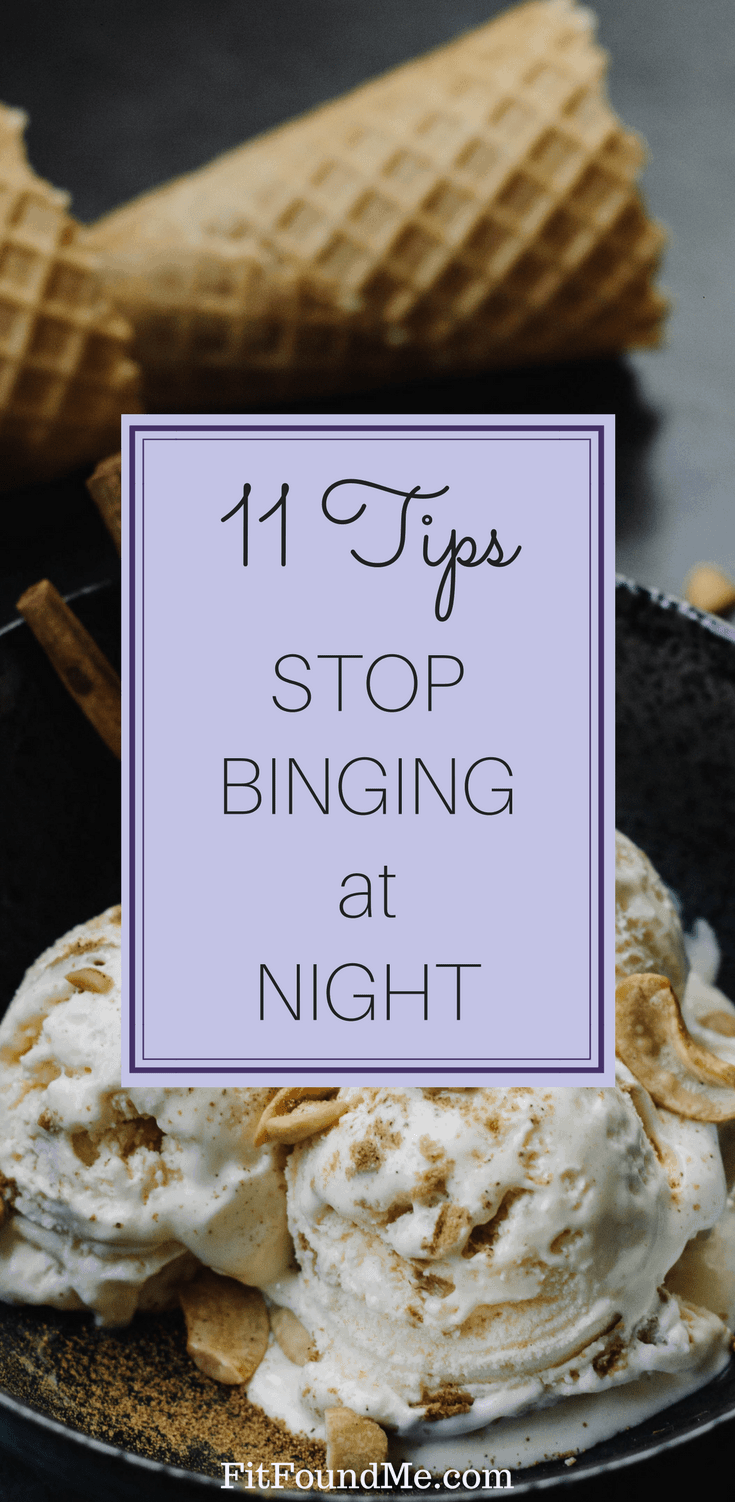 Night time eating is one of the biggest obstacles to losing weight for women over 40. Typically, as busy moms, we are running around all day taking care of everyone else and forget to eat, or determined to eat less to lose weight. Late afternoon or evening comes and we are starving out of our minds, throw caution to the wind and eat, and eat.
Have you noticed once you get to this mode, all logic of weight loss and eating go out the door? You no longer care about losing weight, you are hungry and that bag of chips is calling your name. You're cooking dinner, but eating bites of this and that. Dinner is ready to eat, and actually, you are no longer hungry, but you sit down and eat anyway because it's so hard to resist.
I have definitely been right there and have done those exact things.
How Do I Stop Binge Eating at Night to Lose Weight After 40?
So maybe you wouldn't call your eating binge eating…maybe it's just a few bites here and there that add up to a whole lot of guilt and disappointment. Before you read any longer, know that guilt and disappointment are not necessary, nor are they productive. When you feel that, it causes a chain reaction that sets you back farther. Guilt turns into, "Ok, I've blown my diet so I might as well give up and start again next week."
Next thing you know, you have gained another 2 pounds.
So, if you do mess up by eating something you wished you hadn't, start fresh again right away. Yeah! It can be that easy to start fresh!
We all have cheat snacks or cheat meals sometimes, it's not the end of the world. Just keep using healthy strategies and tips to convert to a healthy lifestyle.
Strategies to Stop Binge Eating at Night for a Healthy Lifestyle
1 – Create a menu or list of approved foods
2 – Brush your teeth after dinner
3 – Why completely fight it? If you have to have a snack after dinner, make sure it's something healthy, but enjoyable!
4 – Check your daily calories. Are you restricting your calories too much? (More info on tracking & total calories you need)
All Day Prep for Evening Eating Success
Late night snacking and binge eating at night is part of an all-day plan. I found when I was able to be consistent with one part of living healthier, I had more motivation to try harder in other areas of my life.
One of the key tips I remind my weight loss challengers is taking one habit on at a time for a gradual but long-term success plan.
Let's continue to add to the list with these daily tips.
5 – Meal Prepping or Planning
6 – Eating Enough Throughout the Day – Try this meal replacement shake – Lean Shake 25 with Free shipping!
7 – Exercising 5 -6 Days Per Week
8 – Staying Hydrated with Water
9 – Keep Healthy Snacks on Hand
10 – Hide or Throw Away Junk Food
11 – Post Menu & Reminders
If you're in my weight loss challenge group and reading this, you should have your handy food list prepared and ready for a moment like just like this. But, if you don't…consider joining the next free weight loss challenges designed for women over 40.
Late night binge eating can be a hard habit to break, but it's not impossible. You are beautiful inside and out and deserve to live a healthy life! You are awesome for searching answers for late night snacking and I know you have the power to change.
Start one day at a time, one evening at a time. Practice different tips to see what works for you. It's not a one size fits all plan, but hopefully one of the above tips will be the magic tip for you!
What's the hardest part of changing your eating habits?