Nothing says "I'm over 40" like a mom butt, right? If your booty has been neglected and you're wondering how to get a round butt again, my glute training video and printable will help.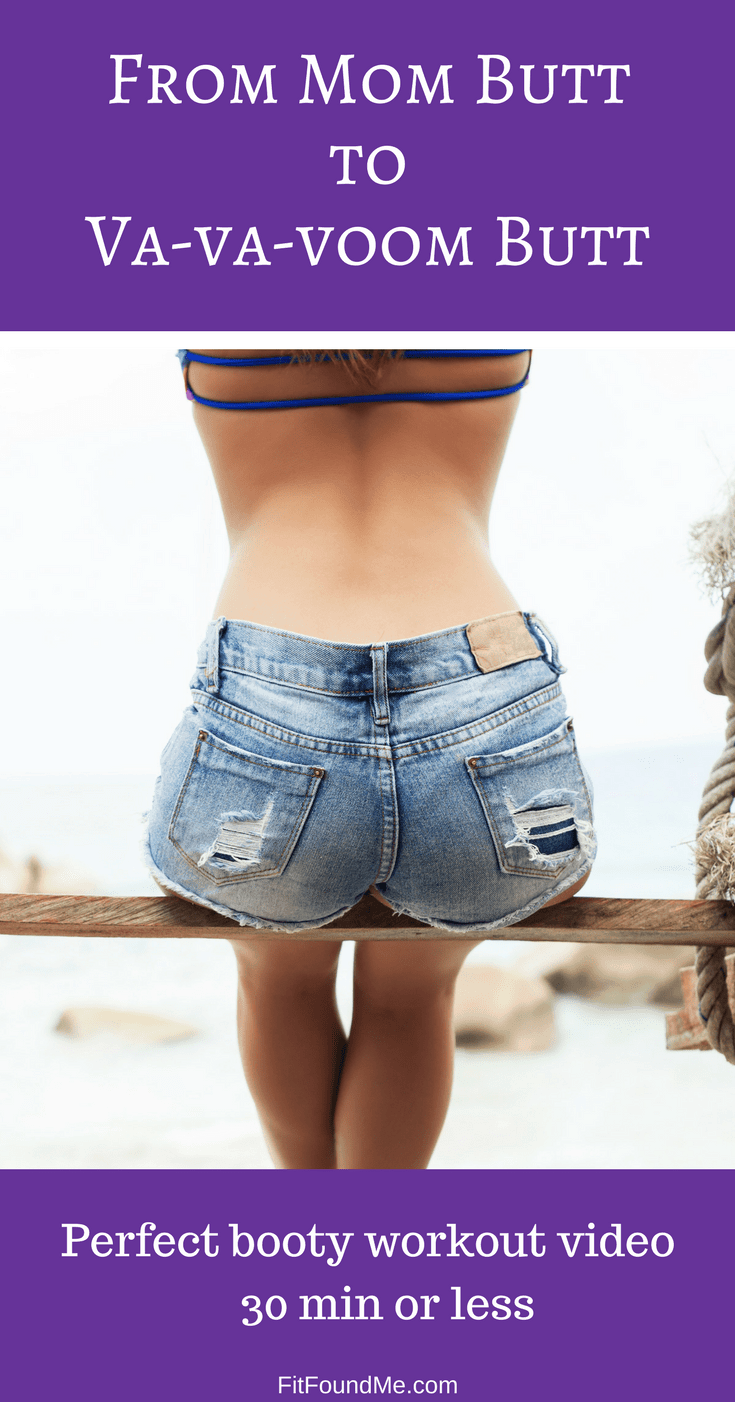 What is Mom Butt?
"Mom butt" is when your buttocks have become larger, saggier, or flatter than before.
I remember when I was in my 30s and realized my butt was changing. I was drying off after a shower one day and happened to notice I could see my butt from the front view of my body in the mirror. In other words, it had fallen and couldn't get back up! Yes, we can laugh about this instead of crying.
There probably isn't a woman over 40 who wouldn't love to get rid of mom butt. We all want to have a cute butt in our jeans and look amazing in our swimsuits!
How To Get a Rounder Booty
If we aren't careful, that mom butt can get worse when we lose weight. It's important to do specific exercises for a butt lift.
Weight loss for women over 40 should include strength training or we might become "skinny fat," which isn't the lean, fit look we want. Not to mention the health benefits of strength training that are vital for us.
To get rid of your mom butt, you have to do some very focused exercises to engage the glutes. This workout has some of the best glute activation exercises!
And, let's face it, many full body workouts don't put enough focus on our butts. I mean, I would rather have underdeveloped triceps than a drooping butt. (That said, if you have flabby arms, you could add this arm workout to your weekly routine!)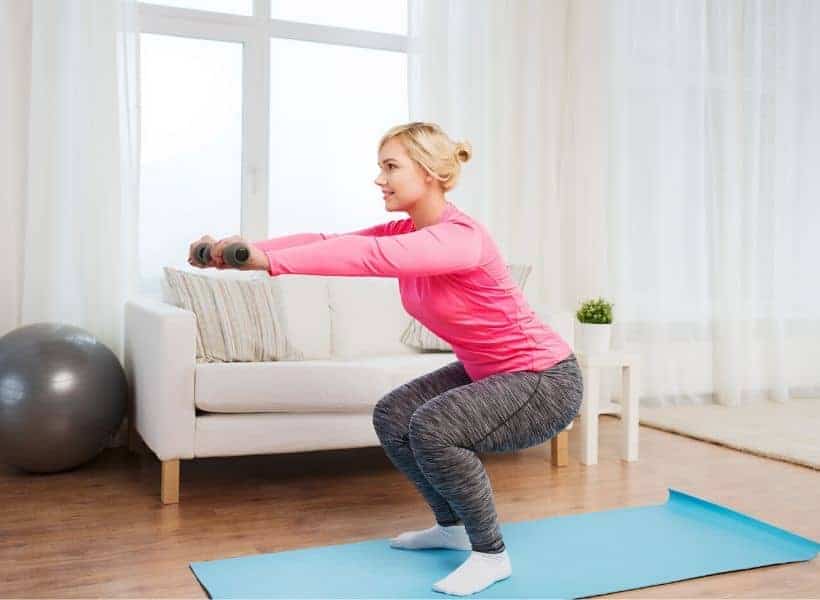 Exercises for a Rounder Butt
You may not realize that there are 3 major glute muscles and it is important to work each muscle group to achieve the perfect round booty.
I have learned over the years the importance of actually engaging muscles to tone. Make sure when you are doing these glute exercises that you take the time to engage, or flex, the muscle you are working on.
Perhaps that sounds elementary for some, but if you have never worked out before, like I had not prior to a few years ago, it is easy to go through the motions without making progress.
Ready to learn how to get a round butt? Here's the video workout:
In addition to the workout above, these exercises can be done around the house to better engage and tone glutes to get rid of your mom butt.
Below you can get a printable version of this butt workout. You can refer to it when you are waiting for dinner to cook and want to do a few rounds of this quick workout. Grab your copy now!
When you are in one of my weight loss challenge groups, we definitely put a strong focus on our glutes, as well as our entire body for muscle toning and metabolism-boosting.
Glute Workout Tips to Lift Your Buttocks
When working my glutes, I will often place my hand on the muscle I want to target to help me engage better.
Include a glute targeted workout once a week.
Have a weekly workout plan with a balanced whole body toning and a day focused on legs.
Practice engaging glutes throughout the day.
Feed your glute muscles the protein needed for rebuilding after workouts.
Don't rely solely on squats and lunges.
Lastly, consistency wins every time. It may feel like you aren't making progress on a day to day basis, but when you are consistent week after week, results will happen!
It is totally possible to tone that mom butt and get a rounder booty after 40! You've got this!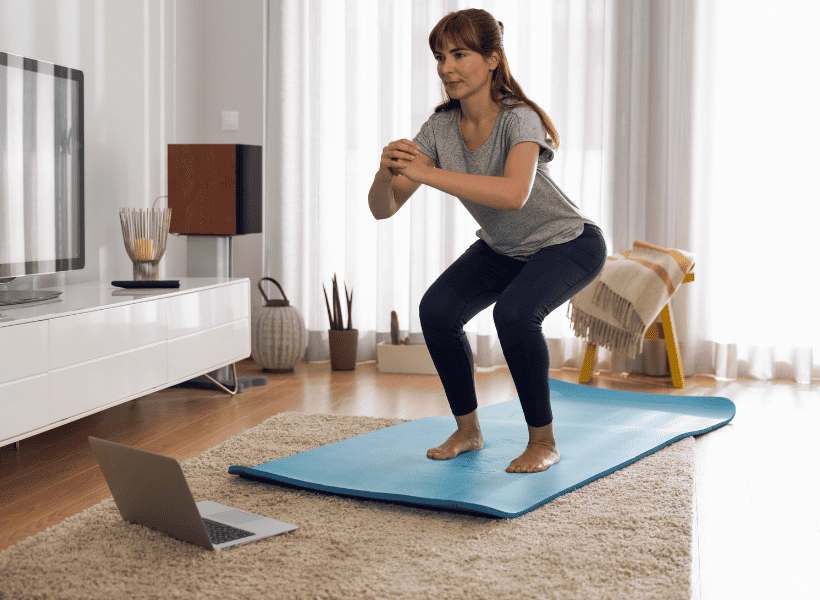 Creating a Workout Space at Home
One of my obstacles for years to working out was feeling like I needed to go to an outside gym. Being able to workout at home saves me loads of time that would otherwise be used to travel to and from a gym.
I have used part of my bedroom as well as having a dedicated workout room and both have been manageable with the right equipment.
Try not to overcomplicate the issue and or create another obstacle in your path to a healthy life.