These 23 plank workouts will build with your fitness level and get your body summer ready! Planks are one of my favorite ways to strengthen and tone.
Planks are a fabulous way to improve core strength, get those abs and glutes into shape and actually tone your full body. These 23 plank workouts at various degrees of difficulty are guaranteed to help you succeed no matter where you are on your road to fitness.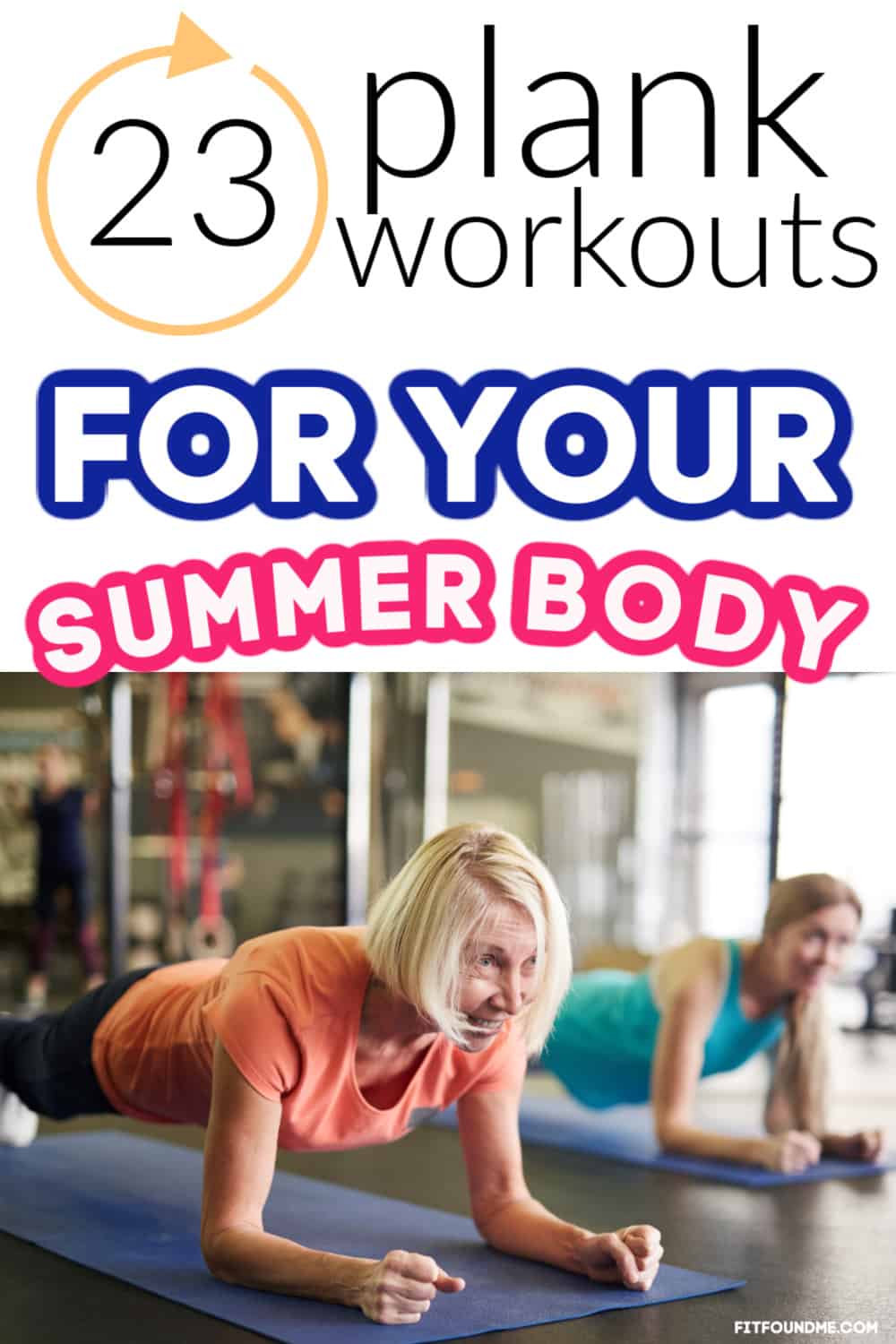 How to Plank with Proper Form
If you are just starting out with learning the plank position and workouts, your core muscles may not feel strong enough to support you in a standard plank.
You can start on your knees or even on a forearm plank until you are ready for the standard position.
You'll want to think of creating straight lines with your body. A straight line from your shoulders to your hands, making sure your hands are directly under your shoulders.
Your feet should be about shoulder-width apart and your head in neutral position, maintaining a straight spine.
This plank article will go into much more detail with images of the standard plank if you need additional help.
Plank Workouts: Beginners
Mark's Daily Apple Mark provides an easy to follow detailed video of proper form and technique for basic plank movements.
Greatist This is a great post explaining step-by-step the details of 6 plank variations. What I love about this post is the list of common mistakes to look out for as you are learning to do planks.
Real Simple Article with drawings of plank variations explaining how to work them into your routine 3 times weekly.
Dr. Oz with Holly Rilinger Informative video with detailed steps for modified plank variations.
Refinery 29 A 30 day workout schedule to motivate you to hold the plank up to 3 min.
Sisterhood of the Shrinking Jeans 31 day printable workout schedule. Description and video are available for instructions.
Physical Living I really like the detail given here describing, both in written form and a 12 min video detailing each body part's job and common mistakes during a plank.
Fitnessista Features 10 variations of planks with detailed descriptions and pictures.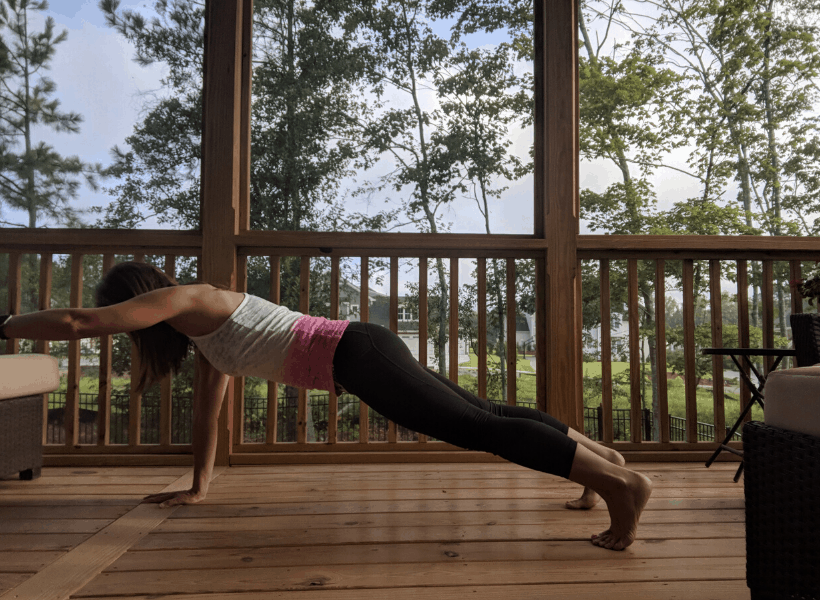 Plank Workouts: Intermediate
Darebee Short on time but you want to get some plank workout into your schedule? Here is a 5 min plank rotation exercise that even includes a timer!
MyFitnessPal A 30 day workout schedule to increase ability and strength throughout the month as the variations increase in difficulty.
The Beauty Bean Want to switch up planks with a fun variety? These 4 variations will surely entertain you as well as work your core.
Fit Bottomed Girls A nice detailed description of 10 plank variations with 30-35 min workout.
Plank Workouts: Advanced
Health 20 variations of planks with instructions, pictures and some videos.
Women's Health Magazine 15 min workout recommended to do 2-3 times weekly. Includes step-by-step pictures with detailed instructions.
POPSUGAR Nice printable poster for a 20 minute intense plank workout. The article includes written description of each variation.
Fitness Blender A great detailed video for a 10 min workout.
So those are enough plank workouts to keep you busy for a while. Planks can be done daily and can be among the most effective and shortest workout you could do.
Perfect for trying to make regular workouts a habit or a busy schedule.
If you're up for a challenge, go print this 30 Day Plank Challenge. You'll have a different plank every day!
Have you done plank workouts before? What has your experience been with them?
More Plank Workouts and Challenges!
This Planks for Beginners Challenge Will Help You with Weight Loss
4 Reasons to Love Planks Today