Women over 40, if you are looking for a workout program for weight loss or toning, take a hard look at Beachbody's newest and so fun workout program, Core de Force.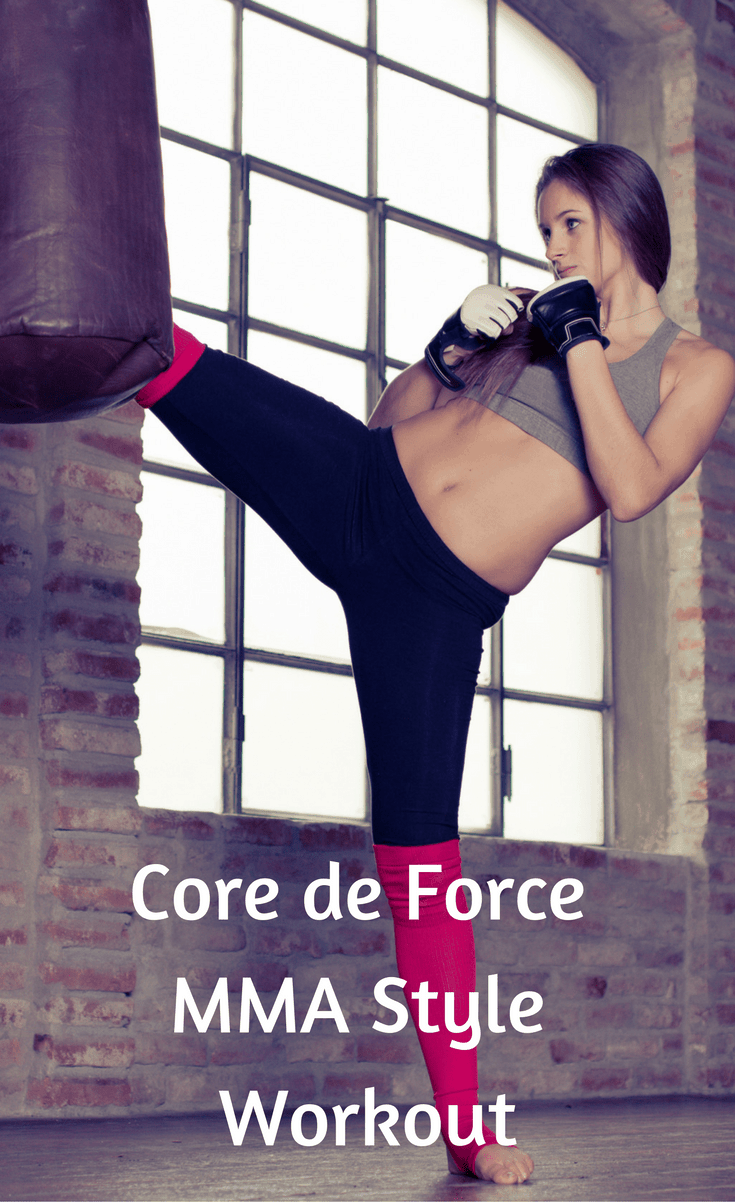 MMA workouts are on the rise, both at home and in the gym.
Today Beachbody offered a sneak peek into the Core de Force workout program and I jumped at the opportunity to give it a try – even taped my entire first workout for you!
Core de Force Program Details
Core de Force is a 30 day workout program consisting of 10 different workouts – 4 MMA style (mixed martial arts) workouts, 2 bodyweight workouts, 2 core workouts, 1 active recovery, 1 quick before-bed stretch and a quick start guide. Beachbody stayed consistent with their workout packages and included a meal plan for optimal success.
Like the name suggests, Core de Force focuses on the core, promising to blast belly fat away through cardio and core strengthening moves.
Each workout consists of 3 minute "rounds" just like boxing. The exercises go for 3 minutes and then you are done, moving on to the next move.
I love this workout style, it creates a fast moving, entertaining workout. Plus, if there's a move that's more difficult than others, you know you only have 3 minutes and you're done!
The moves are fully explained and shown both in the startup and during the workouts. There is a modifier you can follow if necessary.
Modifying, if and when necessary, is easy to do while still getting a great workout.
Core de Force – a Great Addition to Your Workout Library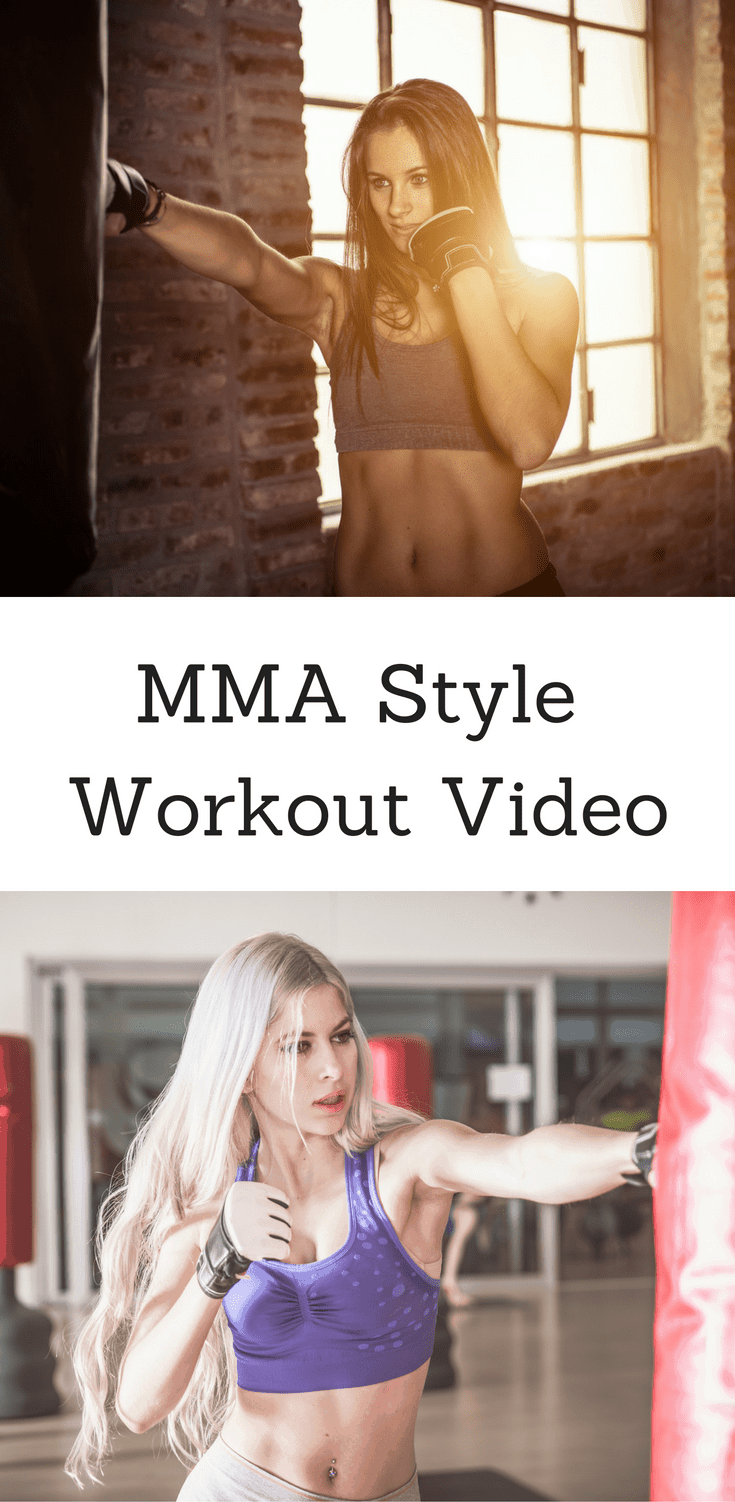 Core de Force will be a great addition to your workout routine and weight loss journey. As it focuses on your core, which is so important for women over 40 to have a strong core to prevent injury.
The workout was so much fun and so fast paced with the 3 minute rounds, 30 minutes flies by.
If you want to check out the workout, my first experience with the workout is below. I did not practice the moves prior to – definitely evident, but it wasn't too hard to pick up along the way.
If you would rather, the program comes with a tutorial video with more details and time to practice the moves before starting the workouts. But, as I mentioned before, I jumped right in and with their explanation of the moves was able to do pretty well for the first time.
Thankfully, I won't ever have to be in a boxing ring, or my form is not being judged.
If you feel as uncoordinated as I did, don't let that stop you. Just have fun with it. No matter what, your heart rate will increase to burn calories and over time both of our form will get better.

There is a way to have access to the new Core de Force workout program and all of Beachbody's workout programs without paying any extra money.
Beachbody on Demand is now available in an All Access Pass option. Be sure to check out the details! You won't find a better deal on workouts AND nutritional programs!
Not a member of Team Beachbody yet? Visit Team Beachbody today to sign up for Beachbody on Demand so you can give Core de Force a try PLUS, assess over 500 other workout videos and nutritional info.
Additional Beachbody All Access Demand Workout Reviews
Piyo – Low impact, high-calorie burn, great muscle toning
P90X3 – Agility – one of my all-time favorite workouts
P90X3 – CVX – fun, but great muscle toning