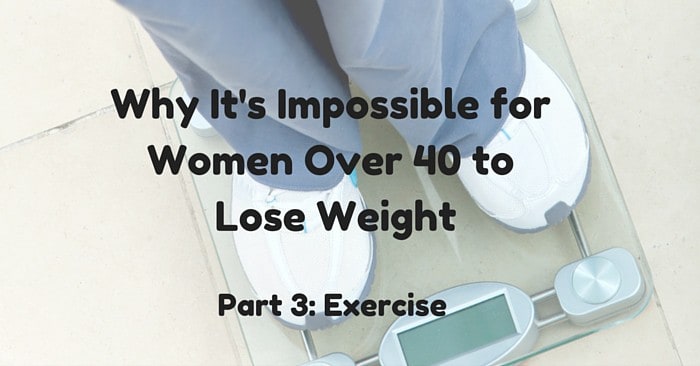 Women over 40 can't lose weight until long term habits, sometimes lifetime habits are changed.
When I first began my weight loss journey, I had to learn how to exercise – I mean REALLY exercise. I had no idea the level required to lose weight and get into shape. Here's what I have learned…
Women Over 40 Need This Exercise Regimen
I completely understand if your exercise program consists of a walk around the neighborhood everyday for your exercise regime. I was right there with you about 10 years ago. Sure, you can lose a few pounds from that, but does it stay off?
Probably not. Mine didn't. Don't get me wrong, I applaud you if you are taking those walks. In fact, walking 10,000 steps a day helps you to lose addition weight!
Implement this walking plan to lose 1 more pound a week.
Let's just bump it to the next level as soon as you are able. Let's add to that!
Women Over 40 Need This Cardio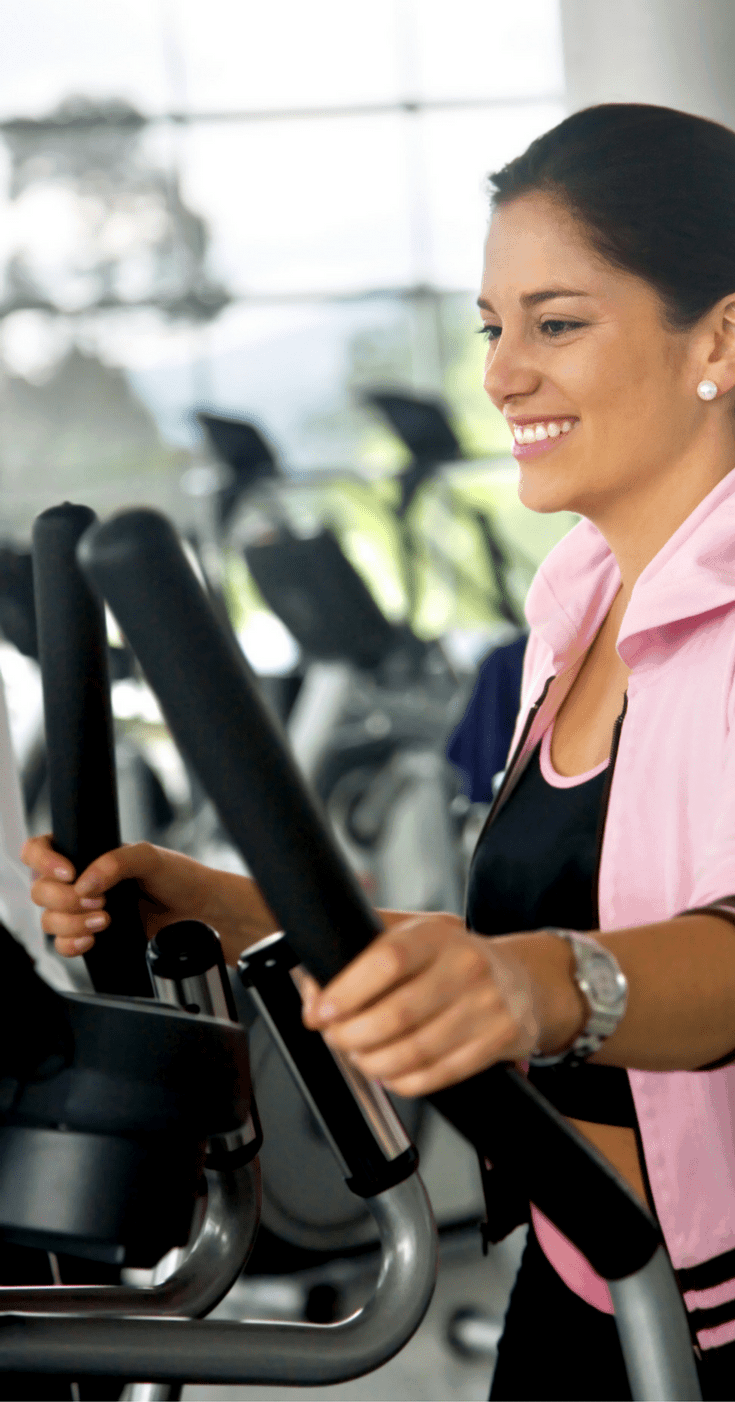 True cardio workouts is a must for women over 40 to lose weight. You really have to get moving more.
While doing cardio, our heart rate needs to be 60-85% of your maximum heart rate.
You are probably asking how to know when you are at 60-85% of your maximum heart rate. There is a very cool formula to use!
220 – your age = maximum heart rate
As cool as this is, it not set in stone. Some people tolerate a higher heart rate, while others may be less than the formula indicates. Listen to your body when you are working out to determine your max.
For example, according to the formula, my maximum heart rate should be around 175.
Side note: Currently I use the FitBit Blaze (send me a friend request at stephanie@fitfoundme.com) to track my activity. After having a Polar Loop and Apple watch, the FitBit Blaze fits my needs the best.

The simplicity of it, yet detailed tracking is perfect.
Of course, the closer you are to your maximum heart rate (MHR), the shorter the high intensity part of workout will be because you cannot sustain that as long as you could if you were at 60-75% of your MHR. The caloric burn will be greater when your heart rate is higher.
You can, of course, burn calories at a lower heart rate, it will just take more workout time. Who really wants to spend more time working out though?
That's why I love the HIIT workouts. I add one a few days a week after weight training.
When first starting cardio workouts, you will likely not be able to get anywhere close to your MHR. That's ok.
DO NOT GIVE UP.
Keep working out and gradually you will have the ability to push harder through the workout for a longer period of time. Take breaks when needed and jump back in to the workout.
Maybe you are asking what cardio is needed. There are so many great cardio activities to choose from!
No matter what you choose, cardio should be something that pushes you a little and what that is depends on where your fitness level is today.
If you recall from an earlier post, I started with an elliptical and Just Dance on the Wii. Here are 100 Ways to Burn Calories Without Working Out to help you stay moving and active in a fun way.
I can't leave this topic without saying how important cardio workouts is for your cardiovascular health. Heart Disease is a leading cause of death for women over 40. Maintaining your ideal weight and regular exercise will help to reduce the risk.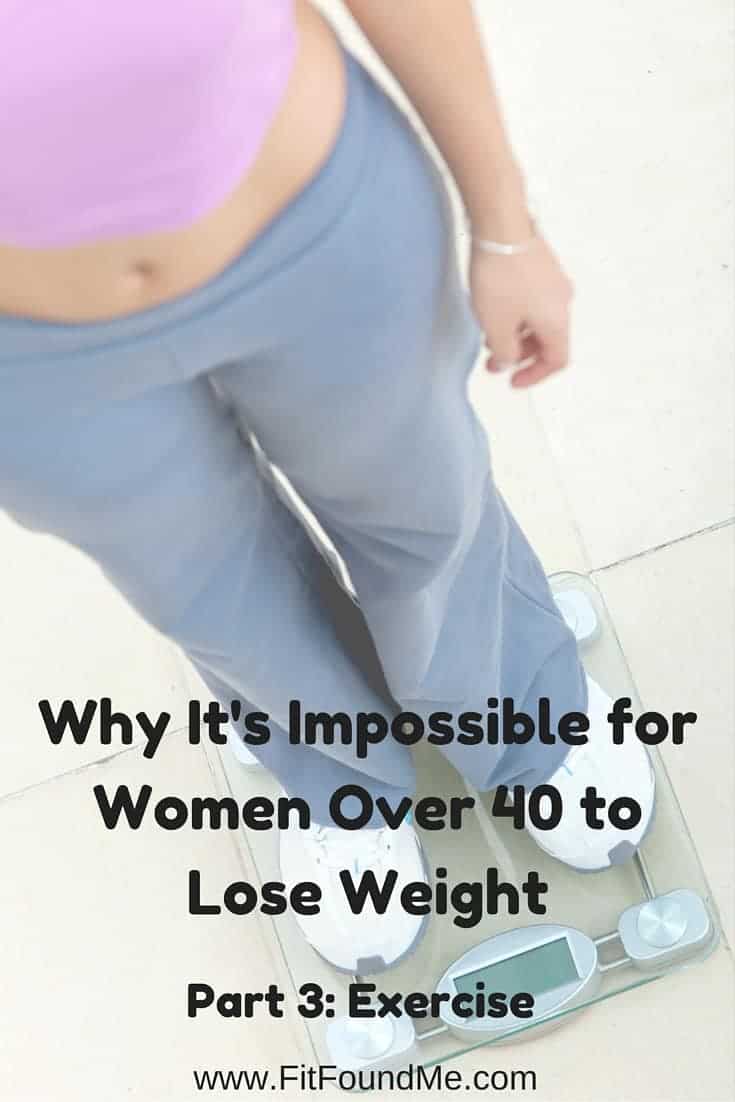 Women Over 40 Need to Build Muscle
Oh no, don't let me lose you here. There are many workouts to choose from to build muscle. A few that come to mind are:
Yoga
Pilates
P90X, P90X3
Resistance bands
Weight machines
Chalean Extreme
Hammer & Chisel
There are many benefits of building some muscle. The more muscle you have, the higher your metabolism rate will be. The visible effects of gaining muscle will be a slimmer you! It wasn't until I began to gain muscle that I really noticed the true benefits of being fit.
My fitness level as well as lean body really began to take shape once I began to build the muscle back I had lost over the years of inactivity.
Subscribe to Fit Found Me or email me today to find out about the next FREE Weight Loss Group!
Women Over 40 Can't Lose Weight Working Out Once a Week
How often should you workout? At least 6 days a week you should be up moving doing some type of activity to lose weight. Your body does need a rest day, but even on that rest day, a nice walk through the neighborhood (see, that walk is good at times) will prove beneficial. You can print this chart as a guide for your weekly workout schedule.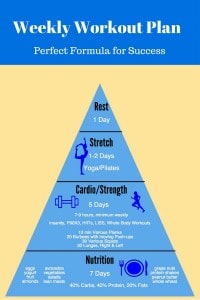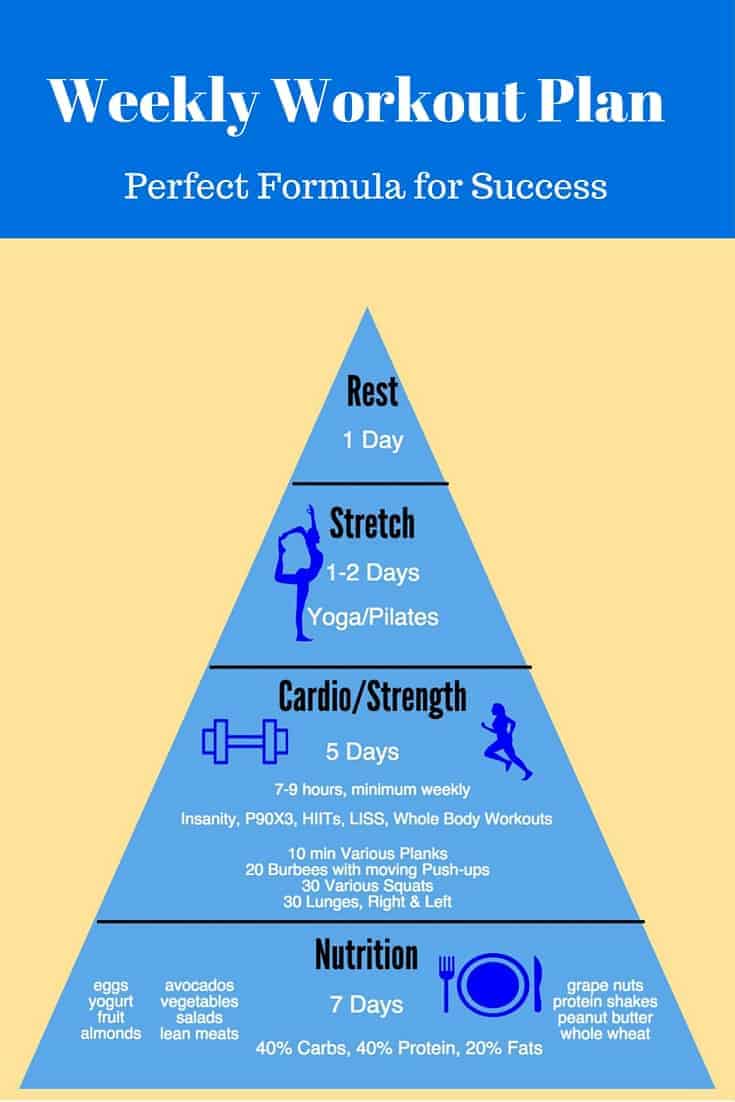 If you are really serious about losing weight, there isn't an easy fix. It takes work and planning. It will be worth it in the end though.
You will feel younger and have the energy to do what you want. As you incorporate a regular exercise program into your life, you will find it is not impossible for women over 40 to lose weight.
In Part 1 of the Why Women Over 40 Can't Lose Weight we discussed the importance of having a motivating reason to lose weight. Part 2 of Why Women Over 40 Can't Lose Weight helped women recognize signs and symptoms of medical obstacles to losing weight.
Don't forget nutrition – read all about the role nutrition plays in your weight loss program.
Remember to check with your doctor before starting a new exercise program. Come join me in the next Weight Loss group just for women over 40! It's free! I provide nutritional support, motivation, weekly prizes, and loads of info about how YOU can finally lose weight and feel healthier!
Email me at stephanie@fitfoundme.com or even better, subscribe (above or below) so you can start losing weight today!