Would you believe me if I said there has been 1 supplement company that has made the biggest impact in my health and fitness? I'd love to share my 1st Phorm review with you in hopes it can do as much for you as it has for me.
1st Phorm is a fairly new supplement company that I stumbled upon back in 2019 when I ordered Ignition to help reduce recovery time in my legs. Shortly after that, my entire supplement supply was from 1st Phorm.
Their products are the best quality I have found in over 8 years, their company has strong values, and the products (especially their meal replacement shakes) taste amazing.
Many years ago, supplements seemed scary and foreign to me. After years of educating myself about a healthier lifestyle, 1st Phorm supplements help me meet my goals so much easier.
In addition to using their supplements, I went all in and became a 1st Phorm Legionnaire Advisor. You can join my team here, and through their app, you can get one on one help from me to reach your weight loss goals. Join the app (upgrade for premium is required) and start working with me today for free!
Andy Frisella Products
1st Phorm International started in 2009 when Andy Frisella (creator of the "75 Hard" challenge) had the opportunity to create their own products within the first company known as Supplement Superstores. From there, the company branched off into several other companies.
Andy Frisella wanted to provide health-conscience people with better quality supplements than what was available. Founded on an intense drive to positively impact every customer with the best service and products as possible, the company has grown by leaps and bounds.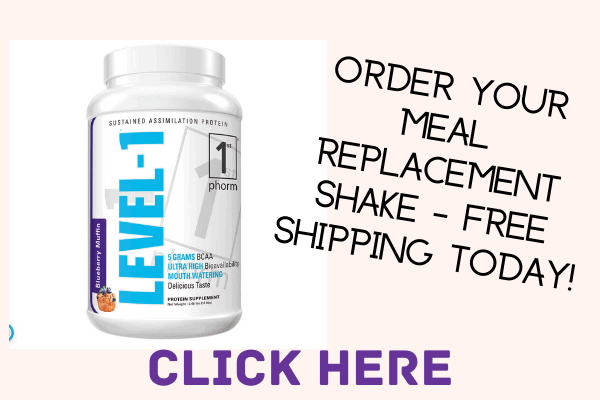 1st Phorm Products
Health + Wellness (Vitamins, Immune Health, Digestion)
Micro-Factor
Opti-greens 50
Probiotic
Full-Mega
Adrenal Restore
Whole Heart
Remedy
Prenatal Plus
Opti-Reds 50
Masterbrain PM
Masterbrain AM
Liver Detox
Liposomal Vitamin D3
Liposomal Vitamin C
Joint Mobility
Harmony
Hair Skin Nail Essentials
GI advantage
Eye Care
Digestive Enzymes
Complete Prostate PM
CLA
Collagen
B-Complex
Alleviate
Immune Health
Natural Collagen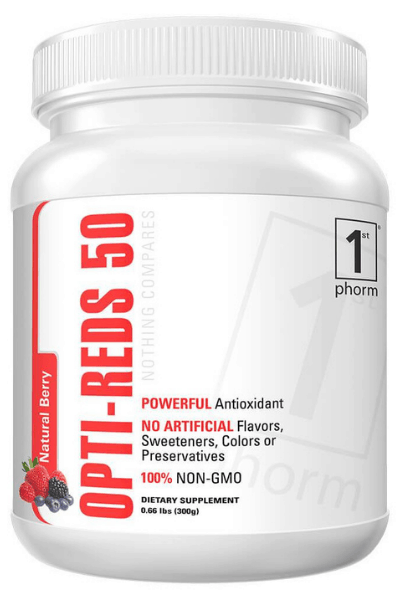 1st Phorm Pre-Workout & Intra-Workout
Megawatt
Project-1
BCAA
Essential Amino Acids
Alphcre HD
AlphaSurge
Intra-formance
1st Phorm Protein
Phormula-1

Chocolate milkshake
Vanilla milkshake
Chocolate Mint Cookie
CTC
Cherry Lime
Juicy Watermelon
Magical Charms
Root Beer Float
Key Lime Pie
Fruit Punch

1st Phorm Level-1

Blueberry Muffin
Chocolate Banana
Cinnamon Cookie Batter
German Chocolate Cake
Ice Cream Sandwich
Mint Ice Cream Sandwich
Milk Chocolate
Peppermint Bark
Strawberry Milkshake
Vanilla Ice Cream
Caramel Latte
Pumpkin Spice Latte

1st Phorm Vegan Protein Power Pro

Iced Oatmeal Cookie
Chocolate Mint Cookie
Chocolate Frost
Vanilla Creme

Protein Bars

Birthday Cake
Chocolate PB Pretzel
Peanut Butter Lover
Salted Caramel
Peppermint Bark
Chocolate Mint Cookie
Chocolate Crunch
Pumpkin Spice
Fat Burners
1 DB Goddess
1 DB Overdrive
Thyro-drive
Core-21
L-Carnitine
What is the Difference Between 1st Phorm Post Workout Stack and the Meal Replacement Shake?
These two protein supplements have slightly different jobs, and can make a HUGE difference in your goals.
The Post Workout Stack is Phormula-1 and Ignition. (Ignition is the first product I used by 1st Phorm and as you can tell, it was a winner for me.)
The Phormula-1 protein is specially formulated to be fast digesting so that it "feeds" your muscles right away after your workout. The Ignition is a special carb mix that replenishes the glycogen your muscles burn after a strength workout. When combined after a workout, it helps speed up recovery and progress.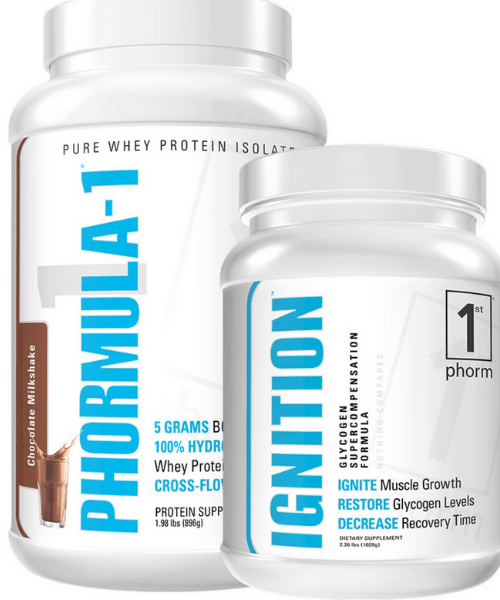 The Phormula-1 (without Ignition) can be also used to help you meet your protein macros goal without feeling as full as if you drank the meal replacement shake.
The Level-1 meal replacement shake is made with ingredients to give your body more nutrients than just protein, just as a meal would. That includes fiber to help you stay full longer. This Level-1 protein mix creates a thicker shake than the Phormula-1.
With the thicker consistency of Level-1, it's an ideal protein powder for your favorite smoothies.
And, I have to mention both products have an AH-MAZING variety of delicious flavors!
Personally, I reach for the Phormula-1 most often because I tend to like the thinner mixtures. An all time favorite of mine is the Vanilla Milkshake, but the strawberry milkshake is one of my favorite meal replacement flavors.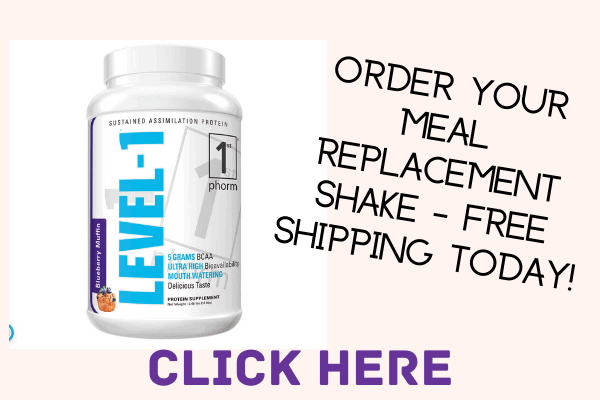 Does 1st Phorm Work? My 1st Phorm Review!
I've been using the First Phorm products for since early 2020. After using the products for a few months, then going through one of 1st Phorm's Transphormation Challenges myself, I became an advisor for them.
I knew it was a company I could stand behind on, and share with my readers. Their app and my Transphormation Challenge (4 times a year) is a proven motivator and program that has helped thousands live a healthier lifestyle.
As an adviser, I help challengers apply the program into their life while providing support along the way. You can join the next challenge with me by downloading this app and signing up today!
Where to Buy 1st Phorm Products
1st Phorm has a very user-friendly website full of educational information about how to use their products as well as full ingredient lists and nutritional info for everything.
Is 1st Phorm sold in stores?
Currently, I believe those in the St. Louis, MO area can purchase the products in a few stores, but that's the only place I am aware of.
How Much Do 1st Phorm Products Cost?
Of course, the prices vary from product to product, but are very reasonably priced. I've used a lot of different supplement brands and 1st Phorm prices are right in line with other high quality products.
One thing to keep in mind for pricing protein supplement products is to compare them to the cost of the meals you are replacing.
The Level-1 meal replacement shakes are $50 for a container. That seems pretty expensive until you break it down. 30 servings to replace meals comes out to $1.66 per shake, which is a great price for a meal!
What is 1st Phorm's refund policy?
I love their refund policy! Anything purchased can be returned for a 110% money back guarantee! No questions asked.
Which means, you can give new flavors of protein shakes a try without the worry of wasting money if you don't like it.
Where are 1st Phorm Products Made?
1st Phorm headquarters is located in St. Louis, MO and all of their products are made in the US.
Is 1st Phorm FDA approved?
No, they are not FDA approved because supplement companies don't require FDA approval. The products are manufactured in a FDA-inspected facility.
What's the Best Way to Get Started with First Phorm Supplements?
Start by asking yourself where you feel you need the most help.
For me, I wasn't feeling like I was recovering from my workouts well enough. My legs always felt exhausted. As mentioned above, First Phorm has a product called Ignition that you can add to your protein powder right after a workout. I recommend using their protein – Phormula-1 with it.
The Ignition is formulated to get to your muscles quickly to replace the glucose loss from a hard workout – which will help aid in the recovery process.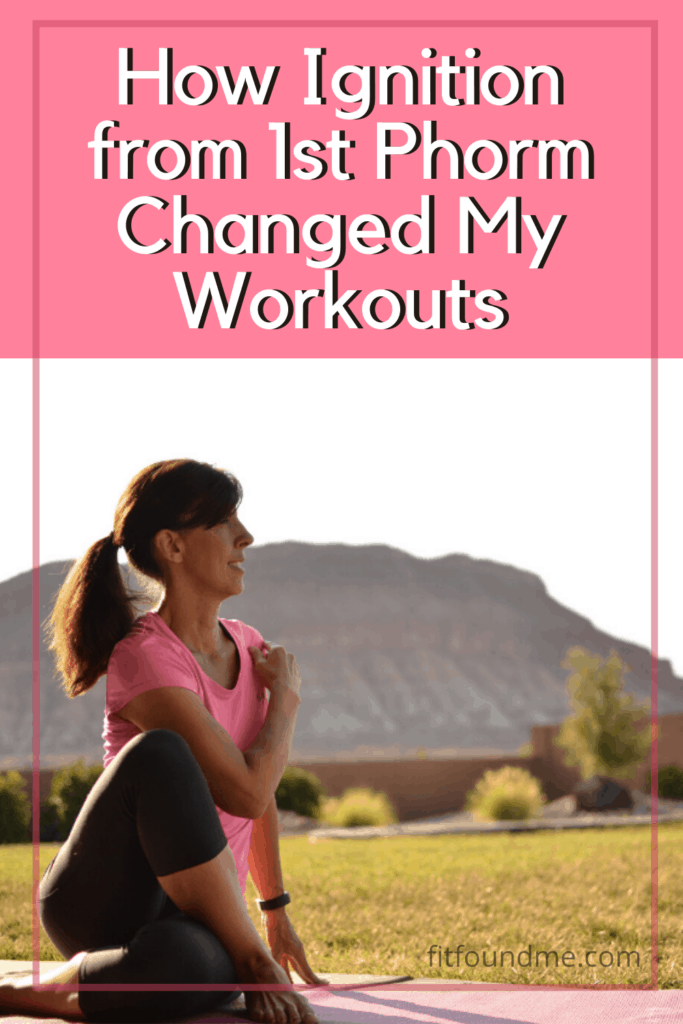 Maybe you feel run-down in general and aren't taking daily vitamins. Start by giving their Full-Mega vitamin pack a try for a month or two and see how you feel.
If you still aren't sure what to start with, sign up for their "My Transphormation" app challenge. You can even be on my team if you'd like!
Please invest in the premium so that I can personally help you with your nutrition and goals. Through the app, and real people, you will be able to learn everything you need to be healthier!
1st Phorm is a Great Addition to Your Health and Fitness Regimen!
I've only had great results from using the 1st Phorm products. I feel great about using products made in the US with the highest quality ingredients. I can always depend on the products having exceptional taste, which is as important to me as the results I get.
But, don't just take my word for it – give them a try yourself. Use any of my 1st Phorm links on this page or throughout my website to get FREE SHIPPING. And remember, you have nothing to lose with their 110% money back guarantee!
Let me know if you have any questions. I'll be happy to help you any way I can.