If you are like a lot of people, you may just consider raw parsley something green and pretty that garnishes your plate. Or you may have used it in small amounts to flavor a recipe. Hopefully this article will shed a different light on all the many beneficial effects of parsley and parsley juice and provide you with a few great tips on how to add it your diet!
***This post contains affiliate link, which means I may earn a little money if you buy this product.***
Did you know that parsley is one of the healthiest herbs for the human body because it has so many amazing antioxidant properties? It is a rich source of vitamins and minerals such as potassium, iron, magnesium, vitamins A, vitamins B, vitamin C, vitamins E, and vitamins K.
Parsley contains myristicin, an essential oil with anti-inflammatory properties. And while eating parsley on its own is beneficial, parsley, in juice form provides concentrated levels of nutrients that the body absorbs more easily.
Health Benefits of Parsley
This information in this article is not scientific evidence nor intended to replace the attention or advice of a physician or other health care professional. It is based on personal research and proven personal results. Anyone who wishes to consider any dietary change intended to prevent or treat a specific disease or condition should first consult with and seek clearance from a qualified health care professional.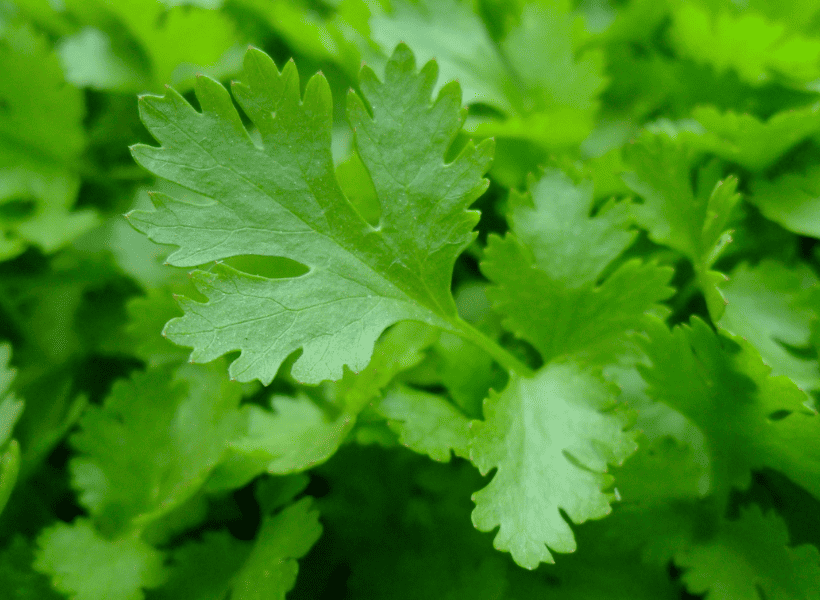 May Boost the Immune System
Parsley and parsley juice can play a critical role in the immune system. It contains beta-carotene, chlorophyll, and vitamins C which are all amazing healing compounds for fighting off allergies and infections by strengthening your immune system. Did you know that 1 cup of fresh parsley provides you with over 133% of your daily recommended amount for vitamin C? That is an impressive benefit!
May Aid with Bladder and Kidney Health and Bladder Infections
Parsley contains apiol which is an essential oil that acts as a urinary tract antiseptic. Because parsley acts as a natural diuretic it has been shown to help flush out bad bacteria in the body's bladder and urinary tract that causes infection kidney stones. It should be noted that because of parsley's diuretic effect, pregnant women should consult their physician before juicing parsley on a regular basis.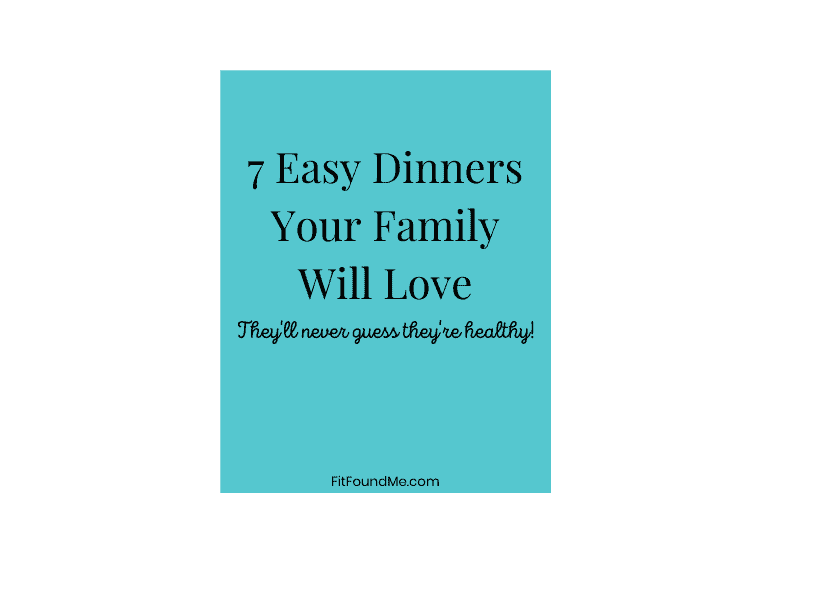 7 Easy Dinner Recipes
Simply dinners at your house starting tonight! Your family won't even realize how healthy they are eating because it will taste so good!
May Assist with Weight Loss
Just like with anything else, there is no magic pill or juice that guarantees weight loss. Getting rid of stubborn belly fat is one of the hardest objectives when it comes to diet goals. While juicing alone will not work, there are studies that show parsley juice helps rid the body of excess fluid, especially water retention around the stomach.
May Aid Digestion
Parsley's high vitamin C and folic acid content helps to settle indigestion and an upset stomach. Of course, if you are experiencing either of these, you will want to start out with about a 1/4 cup of parsley juice and see how you feel before drinking a large amount.
May Assist in Hair Health
Because parsley is rich in copper, it has been shown to be a benefit to your hair and scalp. Parsley, topically applied as an essential oil from parsley extracts or added to your shampoo and massaged into your scalp, has been shown to reduce hair loss.
Parsley contains apigenin, an antioxidant that promotes healthier and stronger hair growth by regulating the TGF-beta1 gene. Eating or drinking parsley on a regular basis can also help to reduce itchiness and flakiness of the scalp.
May Relieve Joint Pain
Parsley is rich in vitamin K, which is an essential nutrient for optimal bone and joint health. Proper amounts of vitamin K are known to reduce risk of fractures and improved bone density. Used as an essential oil, parsley contains myristicin that has great anti-inflammatory properties which aids in aches and pains from rheumatoid arthritis as well as other inflammatory illnesses.
To read more about these benefits, checkout this article on Heathline.com.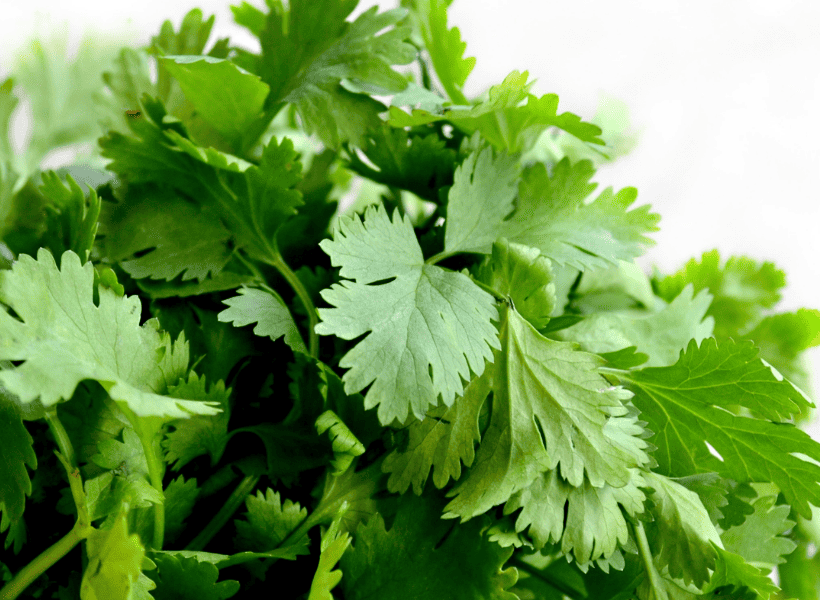 How to Juice with Parsley
Buying Parsley: There are many different varieties for parsley. The two most commonly found in local groceries are curly leaf parsley (or curly parsley) and Italian flat-leaf parsley (or flat leaf parsley or Italian parsley). Both types contain essential nutrients such as calcium, potassium, vitamin C, and beta-carotene. If you want a milder tasting parsley, you should opt for the curly variety. Italian parsley has a stronger flavor, but it works wonderfully when added to other fruit and vegetable juice.
Washing Parsley: Cut off the stem tips just below the rubber band on the bunches of parsley with a sharp knife. Fill a large bowl with cold water, then submerge the bundles. After they have soaked for a couple of minutes, lift the bundles out, drain the water and repeat until there is no dirt of debris left in the water.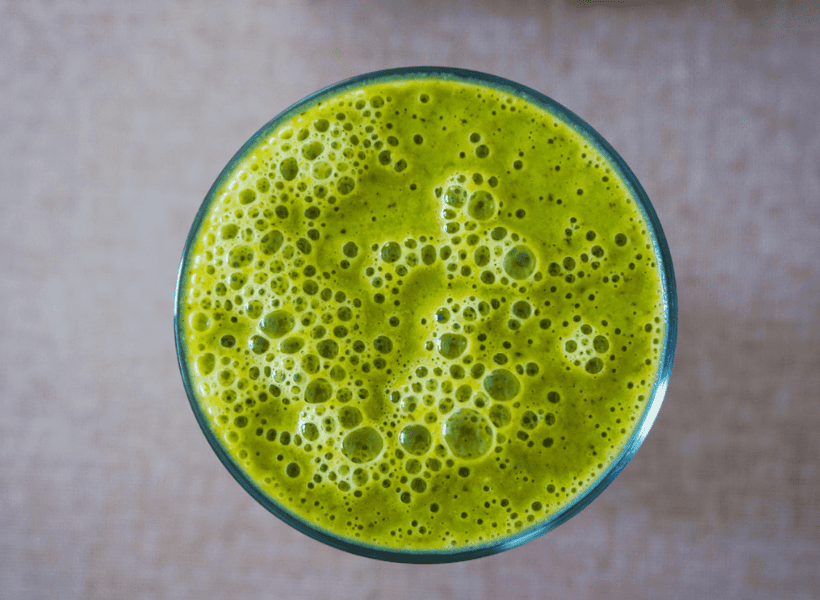 Juicing Parsley: Check out this article on How to Make an Amazing Green Smoothie. When it comes to juicers, we just recently purchased this one and have been extremely happy so far. We are new to juicing and having fun with it!
Drinking Parsley Juice: Parsley juice tastes best when you drink it within minutes of being made. If you make extra, store the leftovers in the fridge in glass airtight container for up to 24 hours.
Freezing for Later: A great way to keep from wasting extra parsley is prepare it and freeze it for future juicing. Remove the leaves and discard the parsley stems. Fill empty ice cube trays with the parsley leaves, then top it off with water. Freeze the cubes solid and transfer them to a Ziplock bag for future use.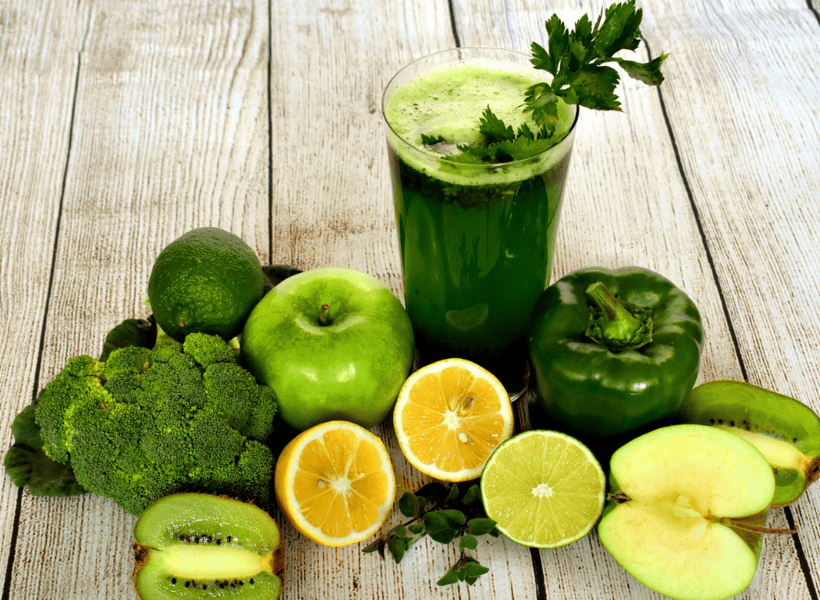 Parsley Juice Recipes Add-ins
Kale, spinach, kiwi, oranges, green apples, carrots, ginger, lemon and lemon juice and cilantro all make a great addition for a more flavorful and nutritious delicious juice.
You can make your parsley juice an entire meal by adding your favorite protein powder. I love 1st Phorm Protein, because it's low heat processed for higher nutrients, is made in the US and comes in many delicious flavors. If you use my link, you can get free shipping.
Additional Ways to Incorporate Parsley into a Healthy Diet
Add a cup of parsley to your favorite salads. Just chop it up and mix it in with your favorite salad greens.
Using parsley in sauces, like in this Grilled Steak with Chimichurri Sauce or in place of cilantro in guacamole or this Fresh Peach Mango Salsa, or even in your best spaghetti sauce, is an easy way to get the whole family on board with eating parsley.
Add a cup of fresh parsley to your morning smoothie along with some of your favorite frozen berries.
Add chopped parsley to roasted veggies like these Mediterranean Roasted Vegetables. It does little to change the flavor of the overall dish but adds even more nutrients.
Use parsley essential oil topically. It, along with other essential oils, have been used as home remedies for centuries.
Parsley supplements can be beneficial. But let's face it, who wants to add another pill to their daily regimen when you can just add it to your daily diet.
Last but not least, parsley juicing benefits are simply amazing. This amazing green juice is truly the best way get to absorb most of the nutritional value parsley offers. And it's super easy to do.