Meal prepping tips from someone who doesn't like leftovers? Here's how you can be prepared and eat food that tastes fresh.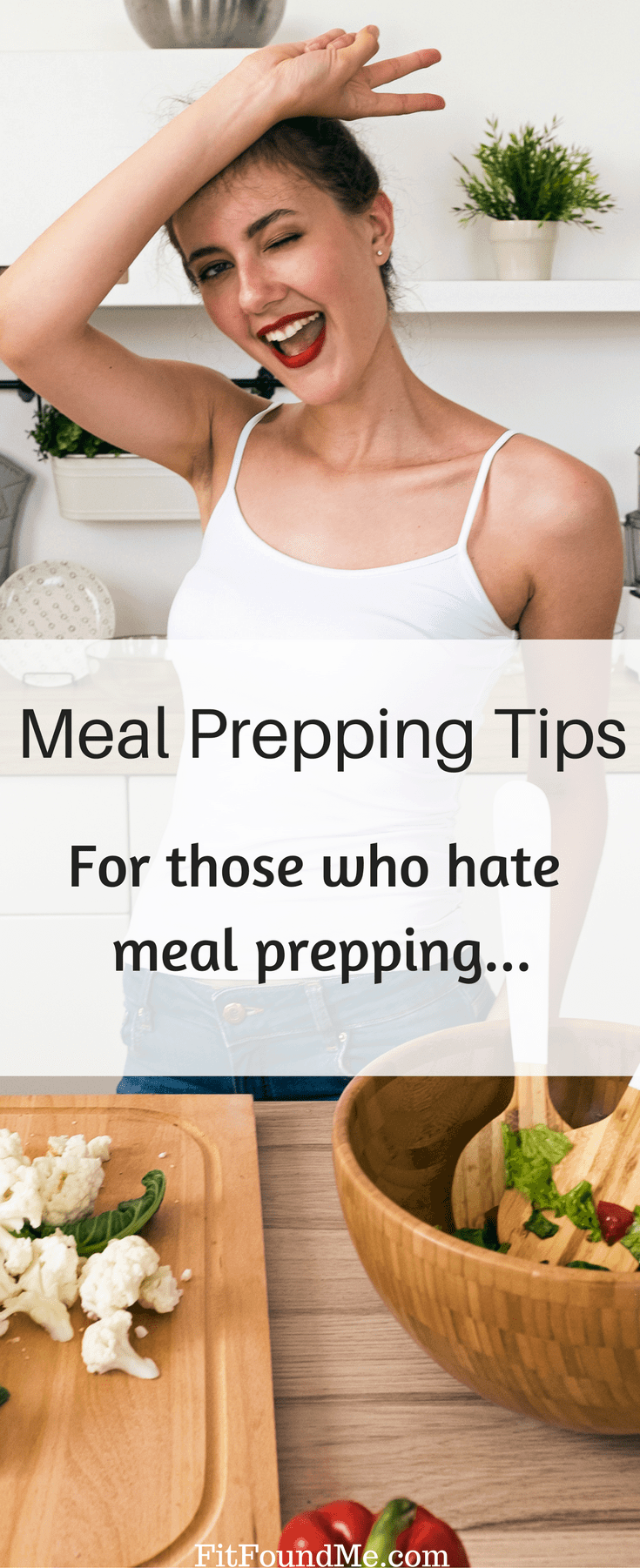 I am totally on board with having fresh healthy food at your fingertips when you get hungry to help prevent spontaneously reaching for the chips or anything else that may be hiding in the junk food cabinet.
The idea of organizing meal prepping is right up my alley because I love being organized.
However, there are things I don't like about meal prepping.
It isn't that it's the same meal, or at least similar for the week. If it's good, I don't mind eating the same thing for a few days. What really bothers me is the "leftovers" taste it can sometimes have. With only a few exceptions, I don't like leftovers.
I have a few solutions to my issues with meal prepping that may help you become a new fan of meal prepping also.
Meal Prepping Tips for Nutrition for Weight Loss

Marinate or season meat in a variety of ways, grill enough to last 1 week or longer. Refrigerate in storage tupperware what you plan on eating this week, freeze the rest. Go ahead and slice, dice or shred prior to freezing if that's how you plan on eating it. Freeze in individual bags for easy defrosting and serving.
Choose your favorite veggies. When cooking, slightly undercook so when you reheat, they won't be overcooked. Again, tupperware for the fridge, individual bags for freezer.
When storing salad, take some extra time to prepare, particularly if you get the bulk plastic container from Costco. I have thrown away so many boxes of salad from there because we didn't eat them right away. Here's what I found keeps it fresh for the longest. Get a deep tupperware style plastic airtight storage container. Place a paper towel on the bottom, add a decent layer of salad. Add another paper towel and more salad. Continue layering until container is full or you've used all of the salad. The paper towel absorbs the moisture from the leaves to help prevent rotting.
Go ahead and chop or slice the fresh vegetables you plan on eating raw. Store some in snack sized containers to grab for a quick snack or when heading out the door for errands. That way, you won't reach for that candy bar while waiting in the checkout line. Instead, reach into your purse for your fresh, healthy snack! Trust me, once your hunger is under control, your judgement will be much better.
If taking a salad to work, put your dressing into a small container and throw on top of the salad within the container. Everything is in one container plus your salad doesn't get soggy!
By keeping each food item in separate containers until the day of, you can change things up to create difference combinations for meals. Think of it as a buffet.
Don't hesitate to grill or bake everything at once. It will save loads of time.
Make ahead egg muffins for a quick, healthy breakfast. Here are 10 yummy, healthy recipes to try! 10 Healthy Ways to Get on the Egg Muffin Trend
Now, give meal prepping another try!
It can be too easy to grab the wrong food while we are under the "hunger" spell. Meal prepping is great for losing weight and living healthy!
By having healthy choices at our fingertips, ready to eat, we have won half the battle! Plus, you will love the fresh food options and see how much better you feel by eating clean!
What are some of your meal prepping tips?
Additional Meal Prepping Tips
21 Day Fix Meal Plan: The Meal Plan to Help You Lose Weight Long Term
21 Day Fix Approved Thanksgiving Recipes Everyone Will Love
21 Day Fix Meal Planning: The Road to Lean Eating & Toned Body
Meal Prep Made Easy + Yummy