Meal prep made easy AND yummy. Anything that says meal and easy in the same sentence is right up my alley. The problem with meal prep for me is I don't like leftovers in general, so the idea of putting several days of meals together to eat all week has never appealed to me…until now.
I work from home, so it is pretty easy for me to pull together something quick and healthy when I need to. Andrew goes into the office, and so of course a good meal prep helps to keep him from eating the spur of the moment, I'm hungry food.
We have both been on the 3 day quick fix part of the 21 Day Fix this week. If you aren't familiar with the program, the 3 day quick fix plan is pretty rigid but a great way to lose a few pounds quickly. It isn't a starvation diet though…I always have trouble eating everything on the plan. It is an eat a small meal every 2 hours plan.
I have lost 2.5 pounds in 3 days, Andrew has lost 5!
I know! How cool is that??!!
Autumn Calabrese (this is her Beachbody Program) is a bikini competitor and she uses this right before competitions.
The 21 Day Fix comes with colored containers to measure portion sizes easily.
To prepare for this, we grilled (so much better than cooked any other way) 3 lbs of chicken, cooked 2 lbs of lean ground turkey, steamed a couple of sweet potatoes and some cauliflower, cut up 3 cucumbers, a whole lotta green leaf lettuce (from our garden!).
Big Tip: Grilling as much food as you can will really help the food taste more freshly cooked later in the week.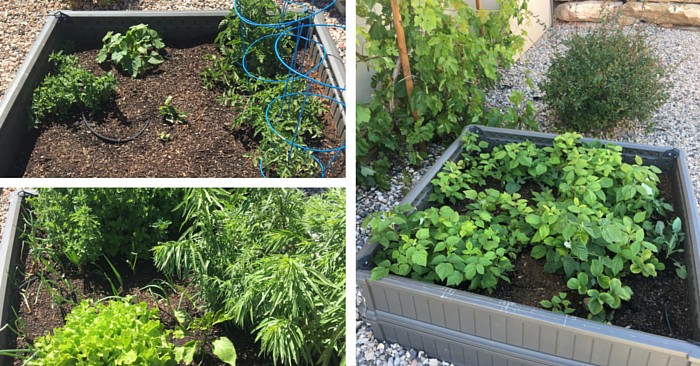 Rather than putting the food into individual serving size containers, we opted to keep the food in separate containers.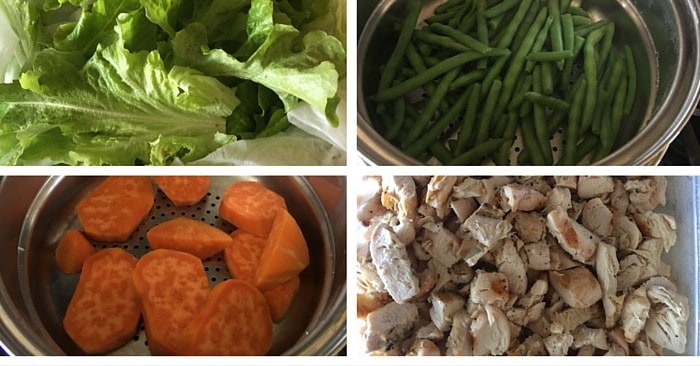 That, in combination with the food being grilled and the veggies being a little under cooked to begin with (so that when heated they aren't overcooked) made this meal prep much easier to swallow.
Oh, did I mention we have also used these items for dinner the last couple of days? It's not something I can do for weeks – I have to change things up a bit, but I don't mind not having elaborate dishes. As mentioned before, I choose to spend my time outside of the kitchen as much as I can.
Now, with this meal prep all ready, I know I won't be grabbing the bag of chips when the hunger suddenly strikes!
I will fill you in tomorrow on the dos and don'ts of this amazing 3 Day Quick Fix!
What works best for your meal prep?