Even the best meal replacements shakes for women may not taste good to you. Meal replacements and protein shakes are everywhere these days, but maybe you haven't fallen in love with them the way, say, Patty next door has.
Let's face it, some protein shakes taste awful! I've had them too. Chalky, bitter, sour, and the worst…a gritty texture! I used to be like you, but now I'm like Patty, because I discovered how to make protein shakes that taste as good as (dare I say) a dessert does. I get it. It's upsetting when you taste a protein shake, and it isn't as good as you hoped it would be.
Protein shakes are easy to make, filling, and packed with a healthy chunk of protein. For women over 40, it can be hard to slow down and find time for health and weight loss. That's another reason why protein shakes are appealing.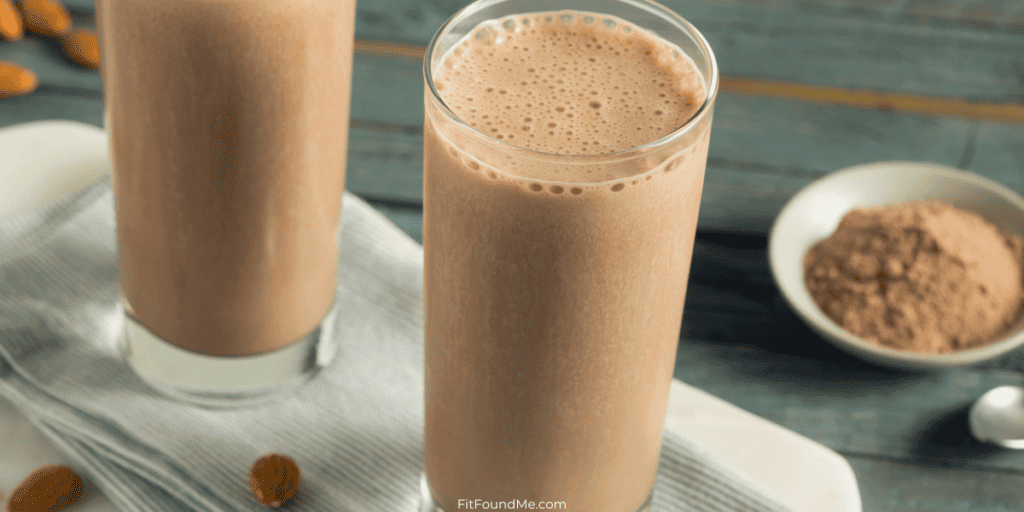 They're practical and convenient—perfect for women with busy lives who want to lose weight! You'll want to look at the ingredients of your protein powder as many use harmful artificial sweeteners to try to improve the taste. 1st Phorm has a great all natural sweetener protein shake option.
I'm going to give you 10 tips to improve the taste of protein shakes. You shouldn't have to choose between taste and convenience, and with the help of these tips, you won't have to! Let's get started.
How to Make Protein Shakes Taste Better
1 – Experiment with Different Brands and Flavors
You might try one kind of protein shake—maybe, vanilla protein powder that makes a vanilla protein shake—and realize that you don't like it. If this happens, don't rule out protein shakes all together. Instead, try other brands or another, different strong flavor.
I've tried at least a dozen different brands of shakes in the last 10 years. Some were tolerable, and of course, others were awful. However, there are a few that I've tried, that are really good. When it comes to finding the protein shake that you love, it's really just going to boil down to your own tastes and preferences.
After many years of trial and error, I've been drinking the same protein brand for the last several years for both taste quality ingredients. 1st Phorm has met my standards for being a shake that helps me reach my goals, tastes great and has a delicious variety. Their meal replacement shake is Level-1, with about 25 grams of protein per serving.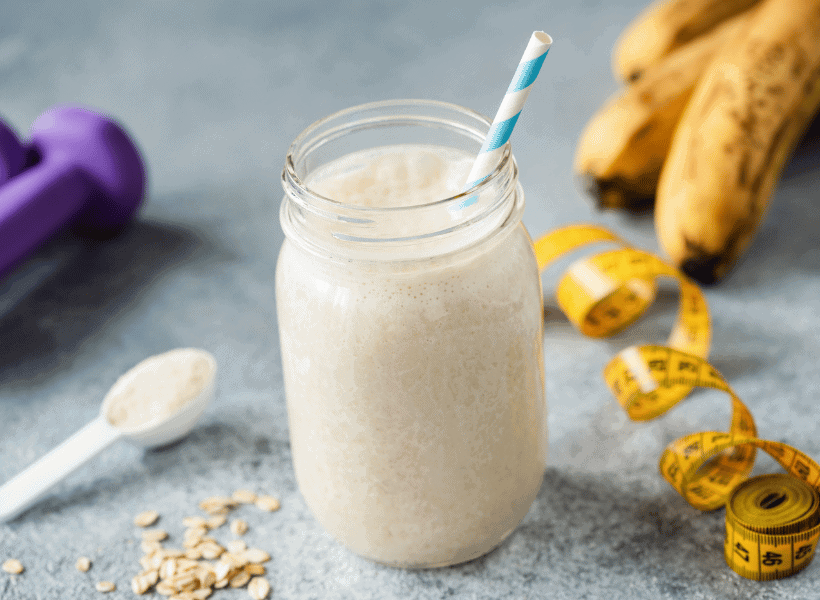 Add a Little Milk
Sometimes, depending on the brand, the protein shake just isn't as creamy as it could be.
It's easy to add a milk product to a whey protein shake or vegan protein shake for a better consistency and taste.
You don't have to skip water all together, but try adding in a splash of your milk of choice. Whether it be unsweetened almond milk, skim milk, soy milk, or coconut milk, I've found that the drink will have a more creamy texture and a better consistency of your protein shake. (I don't have to add anything except water to the 1st Phorm Protein shakes)
Use Ice and Cold Water
Always add some ice cubes to mix your powder. Depending if you want to drink the shake with ice or not will help you decide how much to use.
Drinking a protein shake that is lukewarm is probably not going to be the optimal way to enjoy it.
Create a Smoothie Using Protein Powder
Get creative with your protein powder! You could put the powder in a smoothie, and the flavor options are endless (yum). So many different ways and flavors to experiment with when creating a smoothie!
There are also a wide variety of flavors of protein powder to add to smoothies for an explosion for your taste buds!
Adjust the Water to Your Own Preference
You don't have to adhere to the suggested ratio of protein powder to water! Instead, try adding more or less water than advised.
Personally, I prefer my meal replacement shake not to be as thick as it's intended, so I add more water than is recommended.
Add Fresh Fruit or Fruit Juice
You don't have to go all out to make a protein smoothie, but adding a favorite fruit or juice (100% juice is best) to add a little depth to a vanilla shake or other flavor.
Orange juice, frozen banana, greek yogurt, or similar can be a good option for a quick add.
Add a Scoop of PB Fit Powder
Do you love peanut butter as much as I do?
PB Fit is a healthier low fat way to create delicious peanut butter shake. PB Fit is made from roasted peanuts, minus 87% of the fat and 1/3 the calories!
My favorite is adding in a scoop to a milk chocolate protein powder (Level-1 is my fav). It's like drinking a Reese's Peanut Butter cup!
Use a Blender or Shaker Cup with Agitator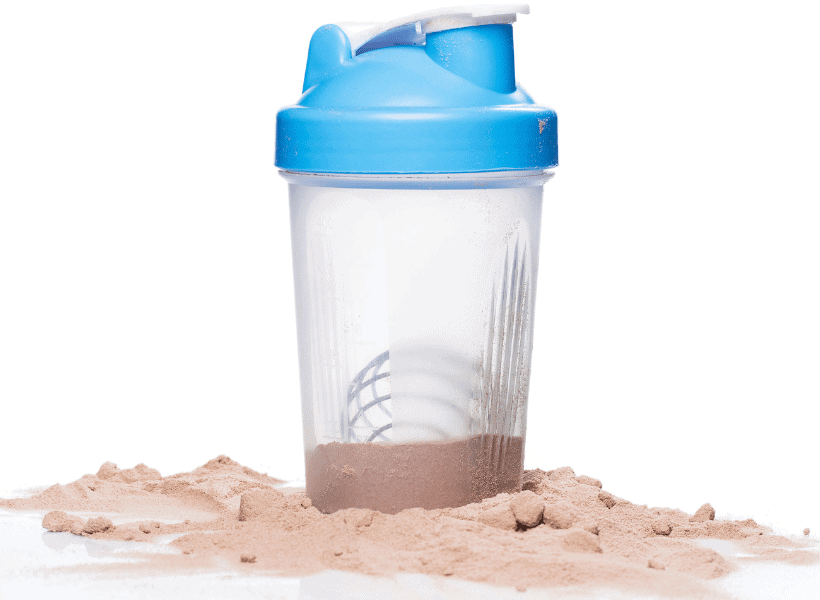 If you've been following me for a while, you know I ALWAYS have a shaker bottle with me. I drink practically everything with one.
When you purchase a shaker bottle, it comes with some type of agitator. That agitator is great for properly mixing protein powder with the water for a smoother, dissolved consistency.
Using a good blender can also be a good option for ensuring a good mix.
Let the Protein Drink Sit for a Couple of Minutes After Shaking
Patience is a virtue as they say! It's best to shake a bit and then allow a couple of minutes to pass before drinking to allow the bubbles to settle out.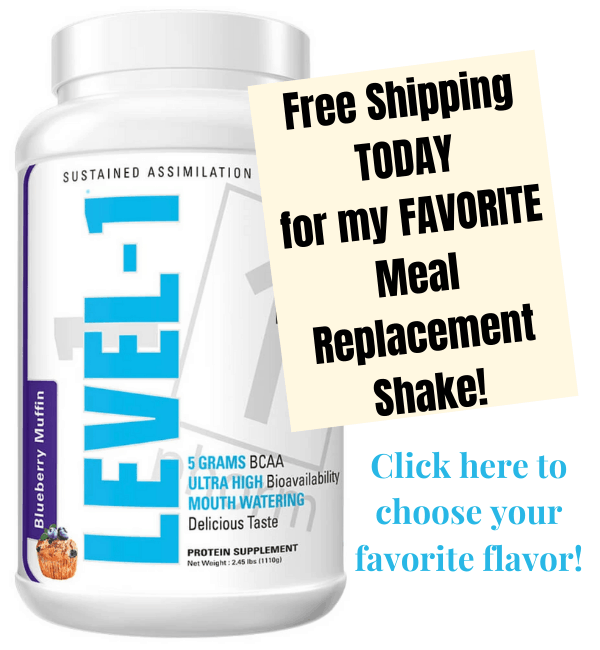 Buy the Premade Shakes
You don't have to make your own shakes! If you're finding that you don't love the taste and texture of the shakes that you're making at home, you can always try premade shakes.
Premade protein shakes are typically much smoother and creamier than many homemade shakes.
Beware, these can get pricey, but if those are the only shakes you'll drink, they may be worth it!
Final Thoughts
Don't give up on protein shakes before you try a few different brands and preparation methods.
Better health and weight loss (especially for women over 40) is best when consuming the proper amount of protein for your body. Protein is used for so many functions in our body that when we have a protein deficit, it works against our healthy lifestyle efforts.