For women over 40, workouts have to be a regular part of your daily routine to lose weight. There are many of you who want to lose weight by walking every day, but without these dos and don'ts, you could be spinning your wheels.

You have probably realized losing weight is harder than it used to be. My story is very similar to yours.
The 40s came in strong and brought some additional baggage…about 30+ lbs!
Gone were the days of restricting my food a little and the weight falling off. I looked at food and gained weight. The fact that I loved bread, sweets, and junk didn't help.
Have a Plan to Lose Weight
The time has come when your health needs some attention. You have probably spent the last 20 years taking care of other people before yourself.
You are probably still in that mindset. Many of us are. It's what we do by nature. We are nurturers.
Well, it's time to nurture ourselves a little.
The first step of losing weight by walking is to have a plan.
This Lose Weight by Walking 30 Day Fat Burning Plan is a great start for you.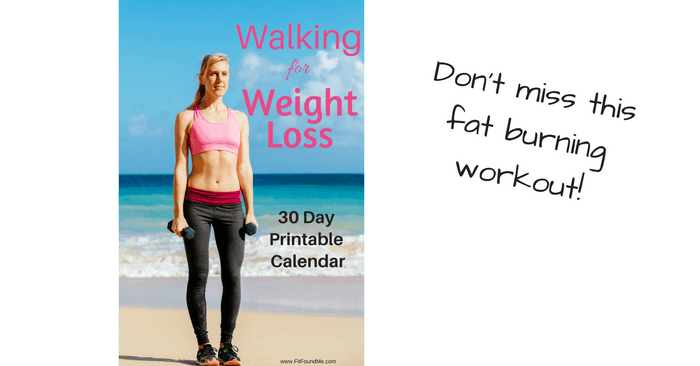 Common Mistakes of Trying to Lose Weight by Walking
1 – Walking the same route at the same speed.
It is important for our muscles to be challenged often. Hills, different speeds and alternating distances is a great way to lose weight by walking every day.
2- Not challenging yourself enough.
When I first started working out, I was surprised at how hard I needed to really push myself. You will lose weight by walking as long as you are not keeping a leisurely pace. You should be able to talk, but not carry on a full conversation comfortably.
3 – Not changing eating habits.
If you are working out so you can eat whatever you want, weight loss isn't going to happen. It just won't. Nutrition is just as important as walking to lose weight. Visit this page if you need tips on good nutrition.
4 – Not being consistent enough with walking daily.
Only when you get to a maintenance level can you back off of daily exercise. When your plan is losing weight, it takes consistent exercise to make progress. Commitment, dedication, and motivation are all key.
5 – Using ankle weights.
While it seems like ankle weights should help our leg muscles tone faster than without the weights, our legs aren't designed to carry around heavy feet. There is more risk for injury of tendons and ligaments than toning leg muscles. If you want to focus on leg toning, your best option is some body weight workouts or exercises such as lunges with weights.
6- Carrying hand weights.
Not as productive as you think. More calories will be burned by walking intervals than carrying weights. If you are wanting to tone muscles, body weight exercises will be a great start. I especially like this 30 Day Plank Challenge for toning.
7 – Not wearing comfortable, supportive shoes.
Go to your local sporting goods store and purchase a really good pair of tennis shoes. I really enjoy lightweight shoes such as the Nike Air Running shoes even for walking. Try some different styles to see what you like best; just make sure they have the support your foot needs.
8- Get enough sleep
Yes, getting 7-9 hours of sleep every night can contribute to having a great workout, even a walking workout every day. You will be able to give a solid effort with solid results when you feel more rested.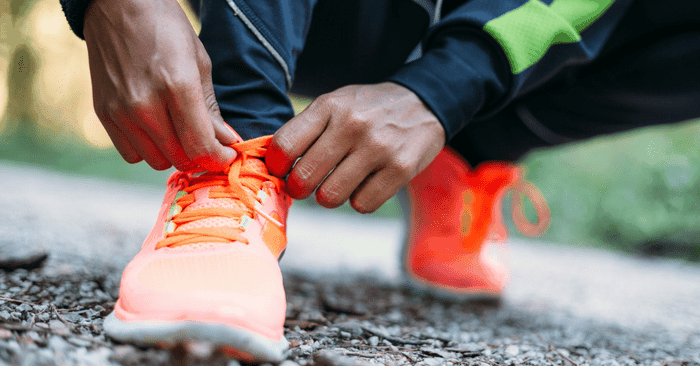 Bottom line to Lose Weight by Walking Every Day
So, it should be pretty clear how to lose weight by walking every day by implementing these simple steps.
It will take:
Consistency
Intervals/HIITS
Motivation, dedication and commitment
Good shoes
Healthy nutrition
A daily plan
Our bodies are designed to be challenged. As women over 40 stopped using muscles regularly, those have muscles have atrophied. Muscles will have to be pushed to their limits in order to be strong again.
By walking various speeds and distances, our bodies can be pushed and challenged.
After you have checked with your doctor, walking can be a great resource for weight loss.
Additional Challenging Workouts
Tone and Strengthen Your Arms With This Quick 30 Day Arm Challenge
Walking to Lose Weight with this 10,000 Steps a Day Plan
This Metabolism Boost Wake-Up Workout Will Change Your Life