I avoided lasagna for years because of obvious high carb reasons until I discovered palmini pasta! I am so excited to share this low carb lasagna recipe so you can enjoy this comfort food without the guilt again. If you are thinking your family won't like this…my family liked it, even a very picky teenager ate it without any complaints. But, one of the great things about a Keto diet are the delicious recipes like this Flank Steak and Stuffed Pork Chops that everyone loves.
This keto lasagna can easily be adapted for a low carb, lower fat lasagna as well. I'll tell you the adaptations needed throughout the directions in the post.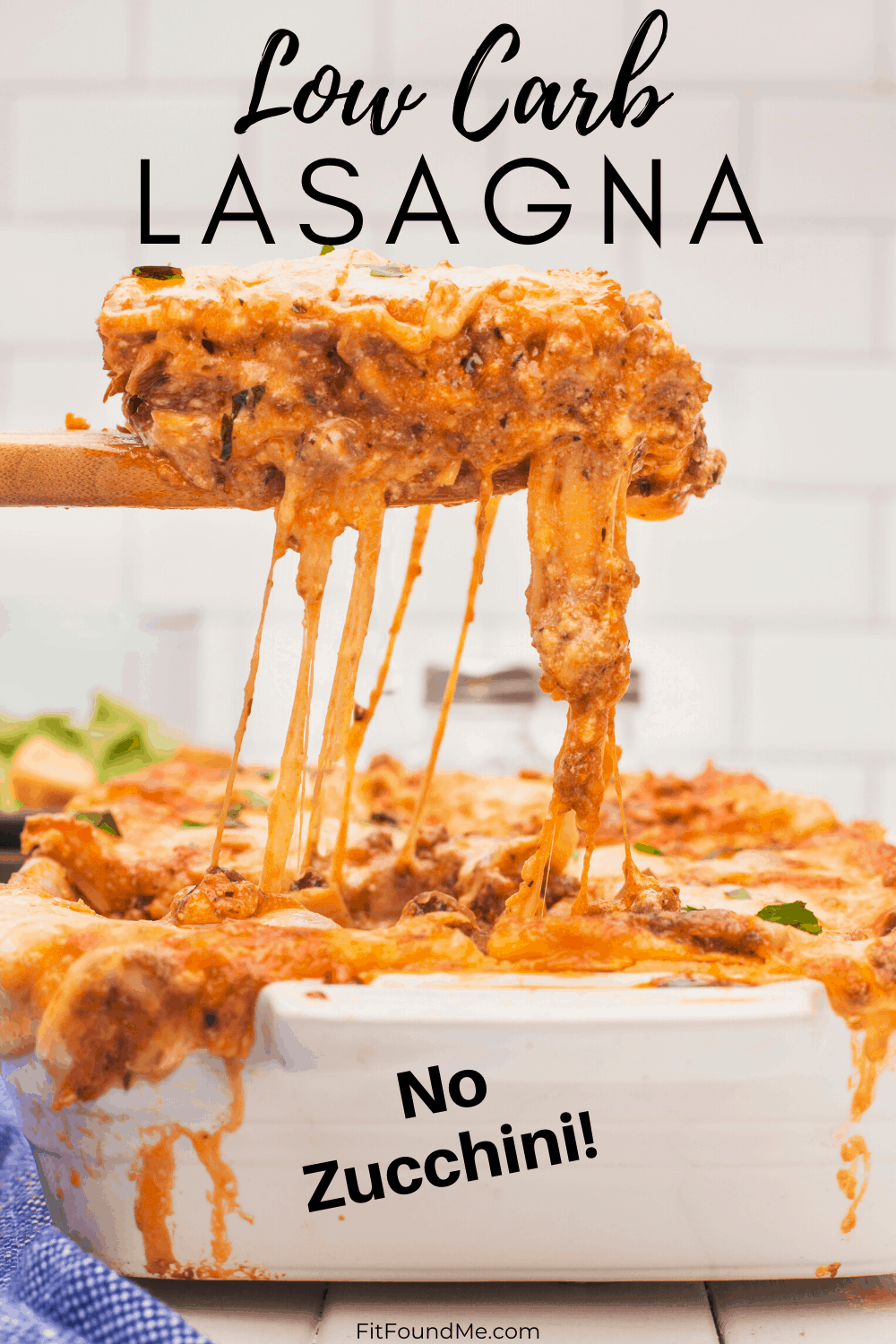 What is Palmini Pasta?
Palmini pasta is a traditional pasta substitute that works really well for low carb lasagna, made from the hearts of palm. And, by palm, yes, I actually mean palm trees! Hearts of palm are harvested in a way that doesn't kill the tree.
The choice of using hearts of palm pasta instead of traditional pasta for me is to reduce the carbs and insulin spike from a traditional white flour pasta.
How does Palmini taste?
We are really happy with how this lasagna turned out! The taste is a little nutty and actually adds another nice dimension of flavor to a delicious lasagna dish. It's definitely good enough to use regularly so we can enjoy lasagna without the insulin spike from the white flour traditional pasta. The palmini is a little more dense than regular pasta, but not so much it feels unnatural for lasagna.
Where can I buy Palmini Pasta?
I was surprised it wasn't in all of my normal grocery shopping stores, but maybe it will be soon. I found the palmini pasta at Walmart and Publix. You can also conveniently order it online from (affiliate link) Amazon.
How to prepare the hearts of palm pasta for baking
While this doesn't take a lot of effort, it is very important to ensure the best-tasting lasagna, so don't skip this – it just takes a little planning ahead.
You'll want to drain the can of pasta and then place it in a bowl of milk for at least 30 minutes.
Next, you'll want to drain again and lay the sheets on paper towels in a single layer to allow to dry.
It's also a good idea to turn the pasta sheets over after a few minutes to help the drying process.
Then, the pasta is ready to use for your dish.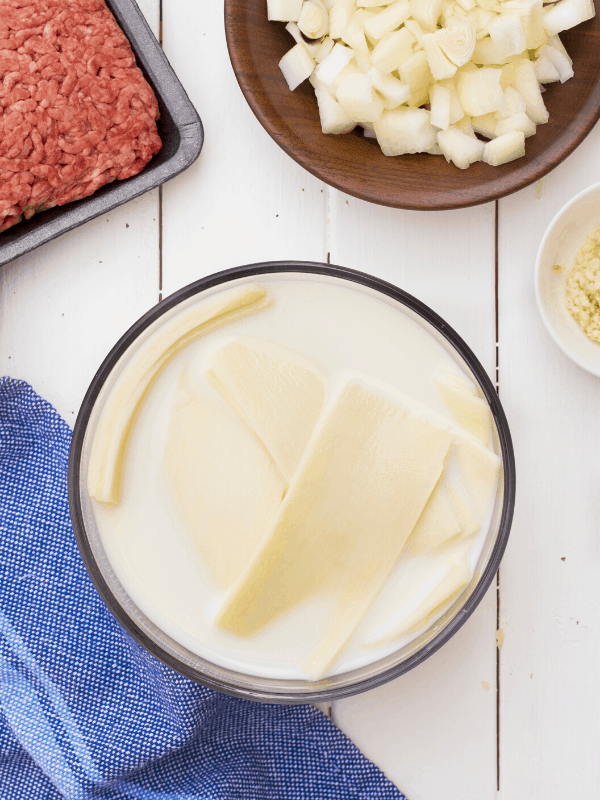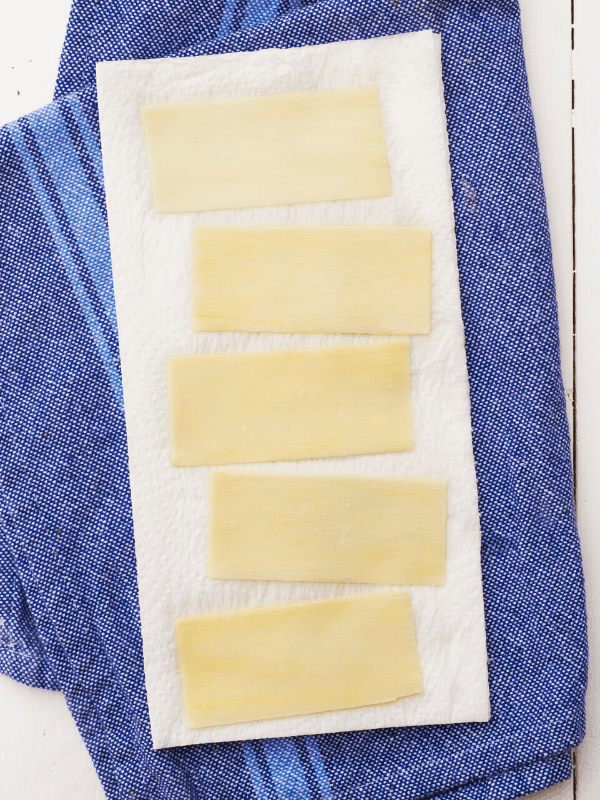 How to make Keto Lasagna with Palmini Pasta
While the pasta is soaking and drying, you can prepare the rest of the ingredients. Start by chopping the onion and saute.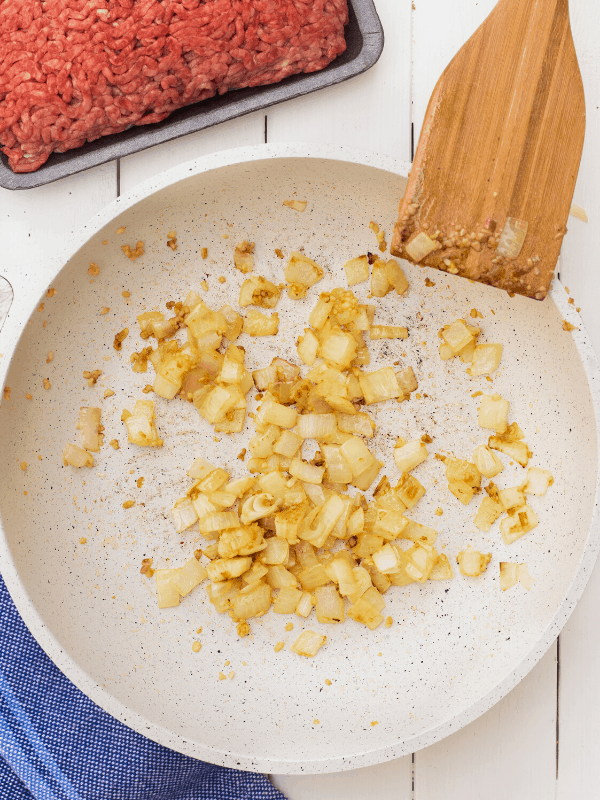 Add in ground beef or ground turkey, you can use either that you prefer, (
nutritional info on ground beef vs ground turkey can be fairly similar
).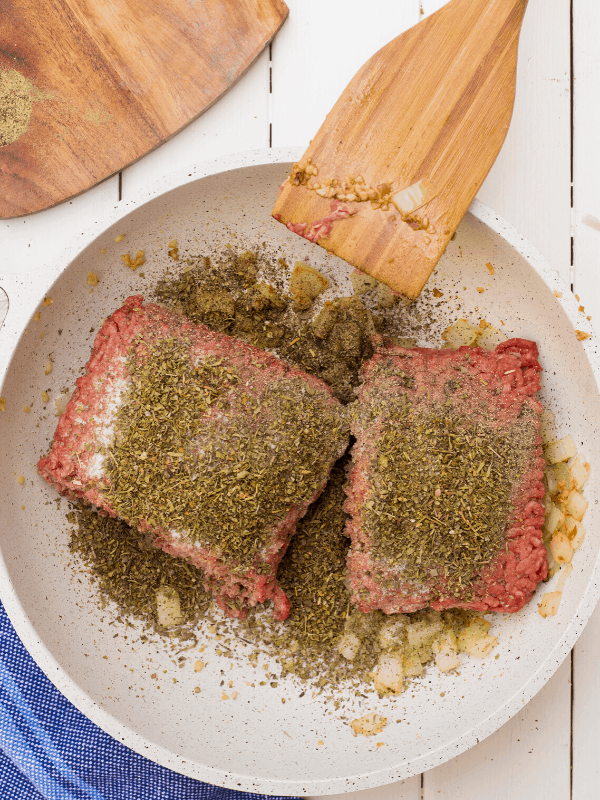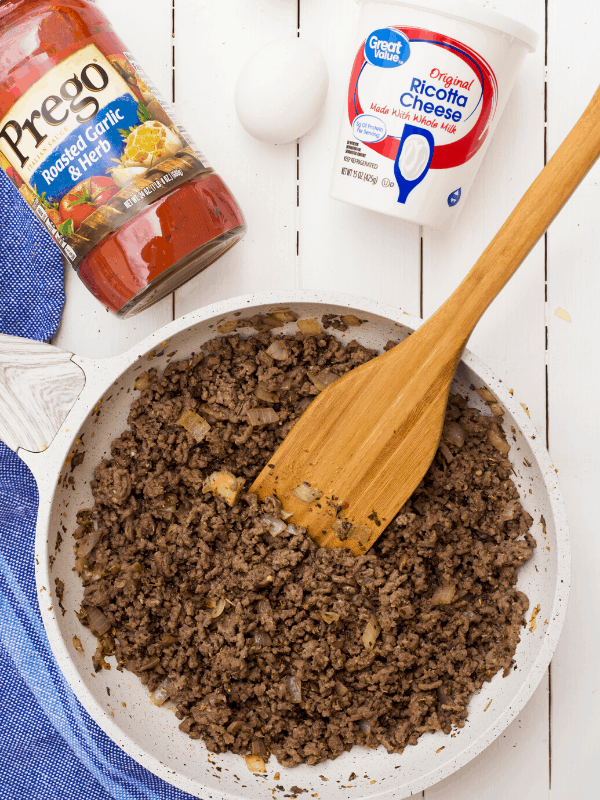 Add the spaghetti or marina sauce to the
ground beef
or turkey.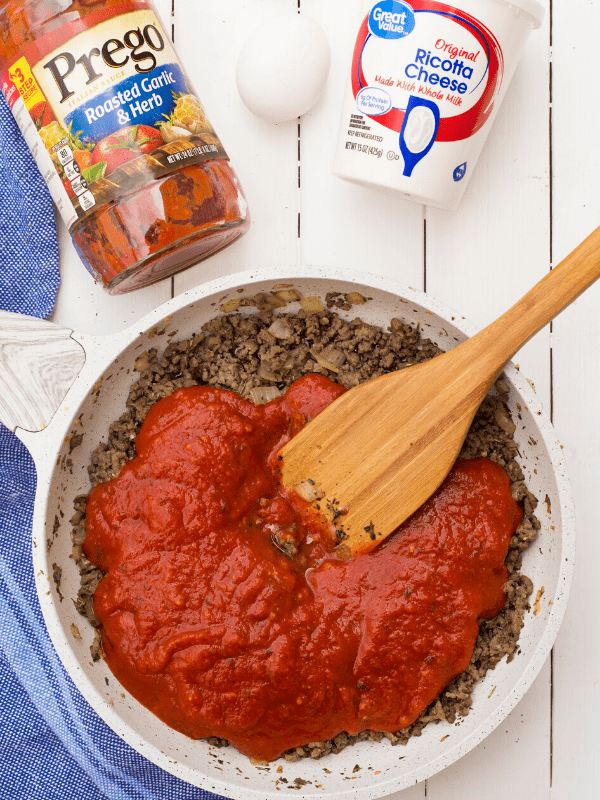 Next, mix together the ricotta cheese and eggs. For a
keto diet
, I choose to use full fat or whole milk ricotta cheese, otherwise, I would use reduced-fat ricotta cheese.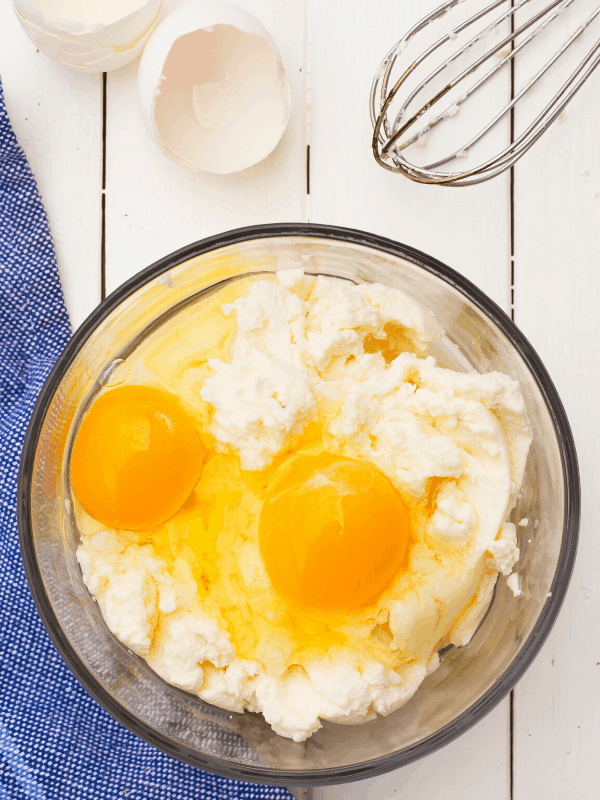 Now, you are ready to begin to assemble the lasagna for baking. Start with a light coating of your favorite spaghetti sauce on the bottom of the pan.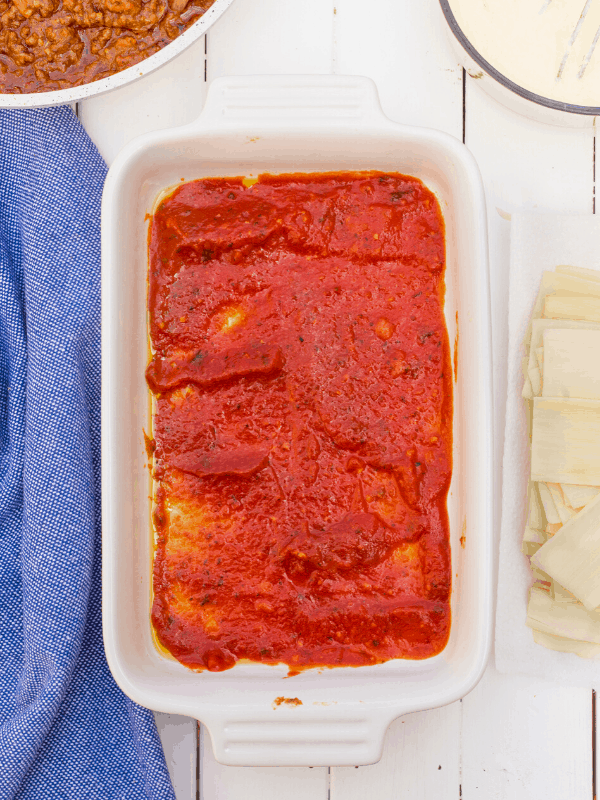 Next, place a layer of Palmini pasta on top of the sauce.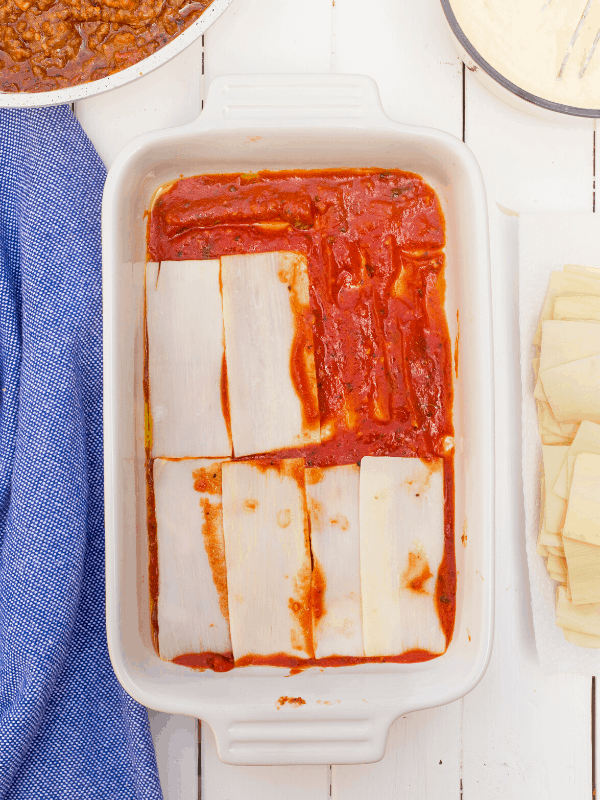 After the pasta is layered, add a layer of the ground beef mixture.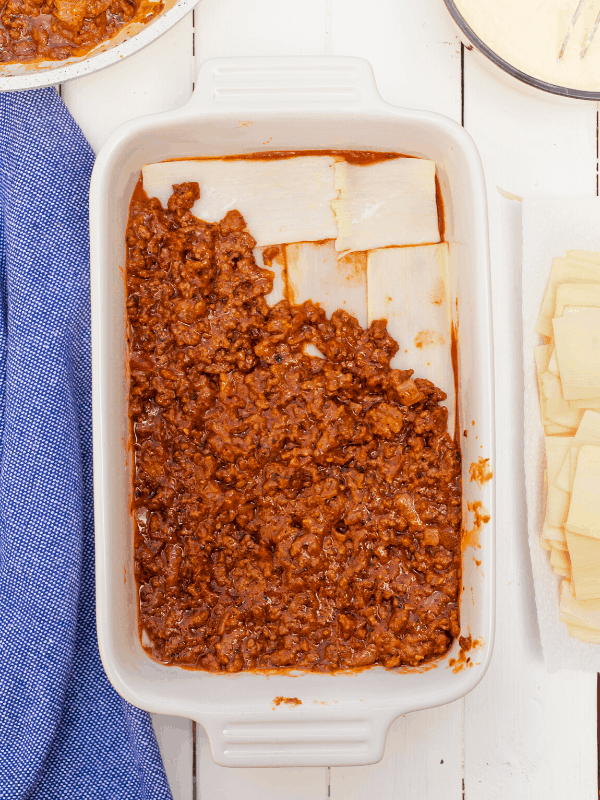 You'll want to spread half of the ricotta cheese mixture on top of the ground beef mix.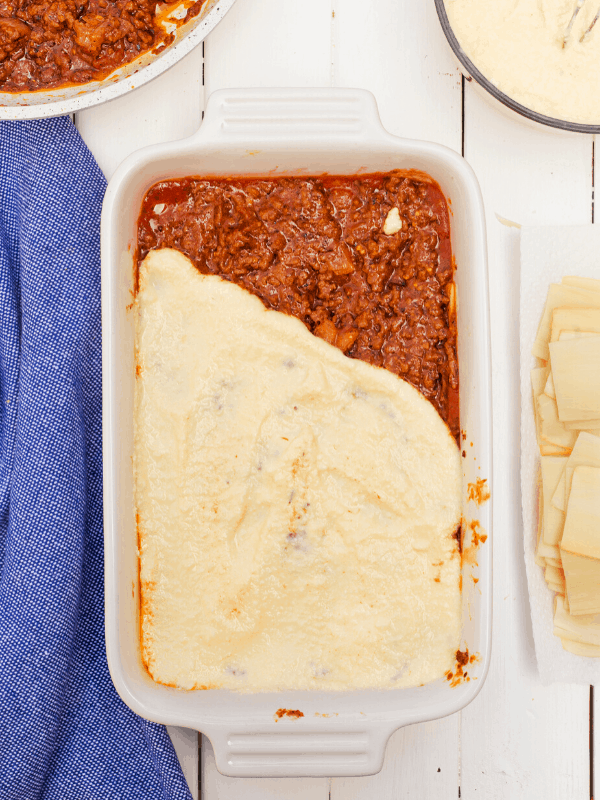 Next, add a generous layer of shredded mozzarella cheese.
The remaining layers will be a repeat of the first layer and then you'll want to top it off with another layer of pasta, a thin layer of sauce mix, and a generous layer of mozzarella cheese. Next back the lasagna in the oven for 30 min or until it's bubbling nicely on all sides. Then, turn to broil for about 10 min or when it's lightly browned. Be sure to watch it carefully, it can go from nothing to burnt in the time it takes to break up a fight between the kids in the next room. It's best to allow the lasagna to cool for 10-15 min before cutting into portions for serving.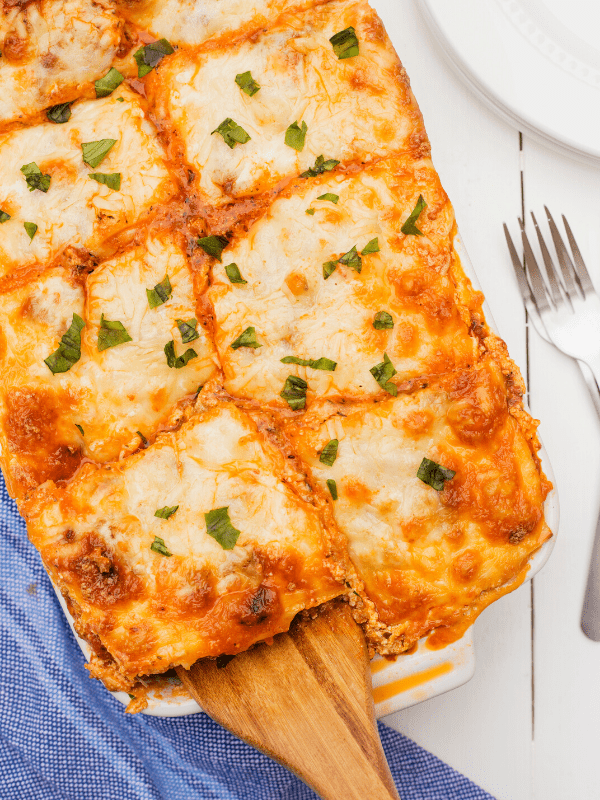 I hope you will find this new way of preparing low carb lasagna as delicious as we did. It is a little different but in a good way. The palmini gives it a bit of a nutty taste that gives the lasagna more depth than traditional pasta. Give it a try and let me know how everyone in your house likes it!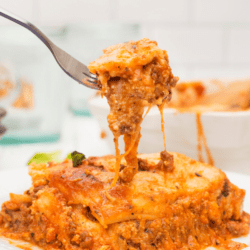 Keto Lasagna with Palmini Pasta
This delicious Italian favorite can still be part of your regular meal rotation while staying low carb or keto with this easy pasta switch without any zucchini.
Ingredients
1

lb

ground beef or ground turkey

lower fat content if not following keto diet

1

tbsp

Olive Oil

1/2

cup

Onion

chopped

1

tsp

salt

1/2

tsp

pepper

2

tbsp

Italian seasoning

1

jar

Favorite Spaghetti Sauce or Marinara

15

oz

Ricotta cheese

low fat if not doing keto diet

2

Eggs

2

cans

Palmini Hearts of Palm Lasagna

1

cup

Parmesan cheese

grated

3

cups

Shredded Mozzarella cheese

Fresh basil for garnish
Instructions
Prepare the Palmini lasagna by draining and immersing in a bowl of milk. Soak for 30 minutes.

Place Palmini strips in a single layer on paper towels to allow to dry.

Place chopped onions into a saute pan to cook until translucent or lightly browned.

Next, add ground beef or ground turkey with Italian seasonings, salt and pepper until cooked through.

Add marinara or spaghetti sauce until heated through. Reserve about ¼ of a cup of the sauce for later.

In a bowl, mix together Ricotta cheese, parmesan cheese and eggs.

Using the reserved sauce, begin to assemble the lasagna by spreading a light layer of the sauce on the bottom of the lasagna pan.

Layer the ingredients: Palmini strips, meat sauce, ricotta mixture, mozzarella cheese, and repeat once more. Then, end with another layer of Palmini sheets, meat sauce mixture, and a generous amount of mozzarella cheese.

Allow to bake at 350°F for about 30 min or until all sides are bubbly.

Turn the broil on and finish up the lasagna by browning to top for about 10 min. Keep a close eye on it!

Top the lasagna with chopped basil for garnishment.

Allow to cool for about 10 min before cutting and serving.
Notes
Make sure to allow the Hearts of Palm pasta to soak and dry well before layering.
Nutrition
Calories:
314
kcal
Carbohydrates:
6
g
Protein:
21
g
Fat:
23
g
Saturated Fat:
11
g
Cholesterol:
100
mg
Sodium:
866
mg
Potassium:
389
mg
Fiber:
1
g
Sugar:
3
g
Vitamin A:
711
IU
Vitamin C:
4
mg
Calcium:
347
mg
Iron:
2
mg
Tried this recipe?
Tag me on Facebook @fitfoundme with a pic and let me know what you thought of this recipe in the comments below!