Intermittent fasting vs. daily reduced calories could mean big differences in results for women over 40. For several months, I have been intending to get on the intermittent fasting to lose weight train that many people are jumping on.
While I have implemented my own style of intermittent fasting and fasting cardio workouts to my own weight loss plan, the thought of fasting for longer than I do on a regular basis never won me over completely.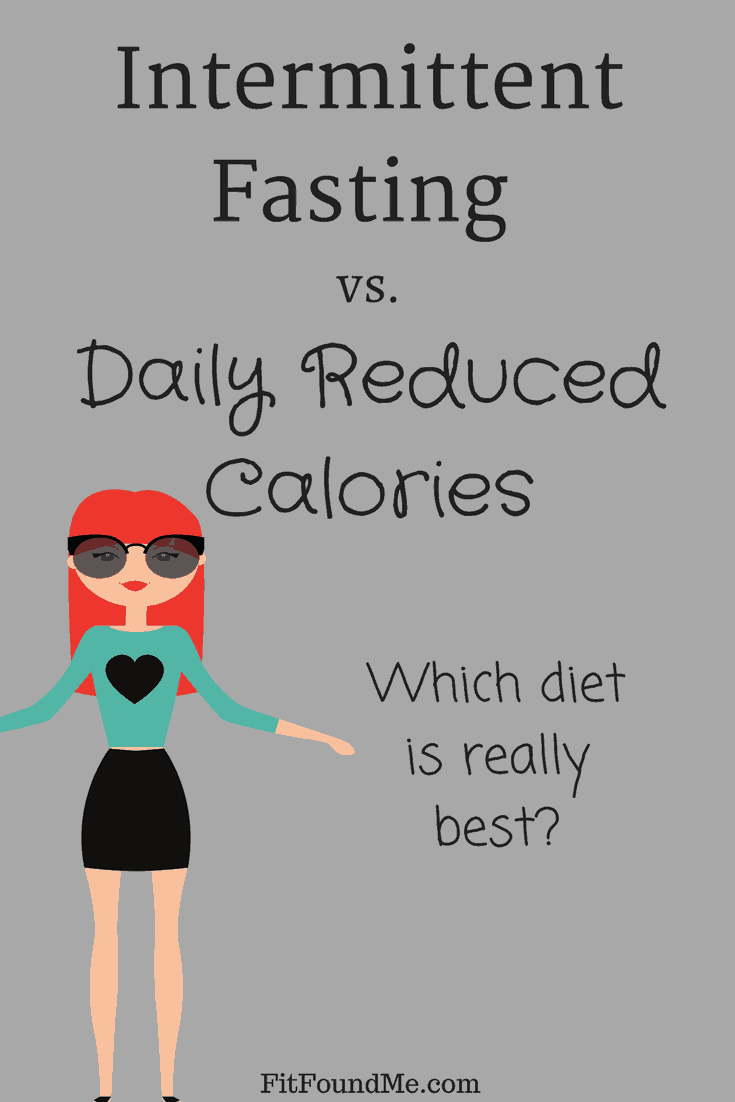 A year-long study, by the University of Chicago, recently published in JAMA Internal Medicine, followed 100 obese women suggested intermittent fasting, fasting every other day, does not lead to more weight loss than simply restricting daily calories regularly.
Intermittent fasting has been around for many years, primarily used by bodybuilders until recently when it went more mainstream. There are different variations of the exact method to follow, ranging in hours fasting, total calories and macros and even frequency.
The University of Chicago study focused on the every other day fasting with 25% of calories being consumed on fasting days, 125% of calories consumed on non-fasting days. The study also showed the schedule was difficult to maintain for a lot of participates.
The weight loss results of both groups were the same. In the 6 month study, both groups had lost 7% of their body weight, gaining back 1% in the following 6 month maintenance period.
Interestingly, the bad cholesterol levels (LDL) were drastically higher in the intermittent fasting participates after a year.
The group that showed the best "gains" in the fasting style weight loss were those who were pre-diabetic. They saw bigger improvements with insulin resistance, triglycerides and inflammatory levels with the intermittent fasting diet.
Intermittent Fasting vs. Daily Reduced Calories: My Experience
I have researched intermittent fasting vs. daily reduced calories for my weight loss group and my own health goals in the past and was never really ready to jump on.
The thought of fasting for so long, and so regularly didn't appeal to me.
There are so many methods to lose weight. I am a strong believer in doing what is easiest for you. The method you find easier will be what you can stick with and the bottom line is consistency is what creates the changes in our body.
There are times when our weight loss and fitness goals plateau. That's when you know it's time to try something a little different.
My Current Healthy Habits and Weight Loss Results
For the past few months, I have found skipping breakfast to work well for me. My current goal is to create more lean muscles.
When I wake up in the mornings, I drink about 8 oz of water and then drink my pre-workout. It does a great job motivating me to get a workout in early.
After my workout, I have a chocolate protein shake with my PBfit powder (peanut butter powder, so amazingly good!).
From there, I eat when I get hungry, restricting simple carbs like breads and crackers. Instead, I focus on fruits, proteins such as eggs, lean meats, yogurt, etc. I don't eat on the 2-3 hour schedule I was on 6 months ago or so, simply because I had hit a plateau.
Some days I know my calories are too low and my fruits and vegetable servings aren't hitting the mark. That's when I am happy to have a Balance Superfood shot (50% off with code MILLER50) with me to supplement my macros.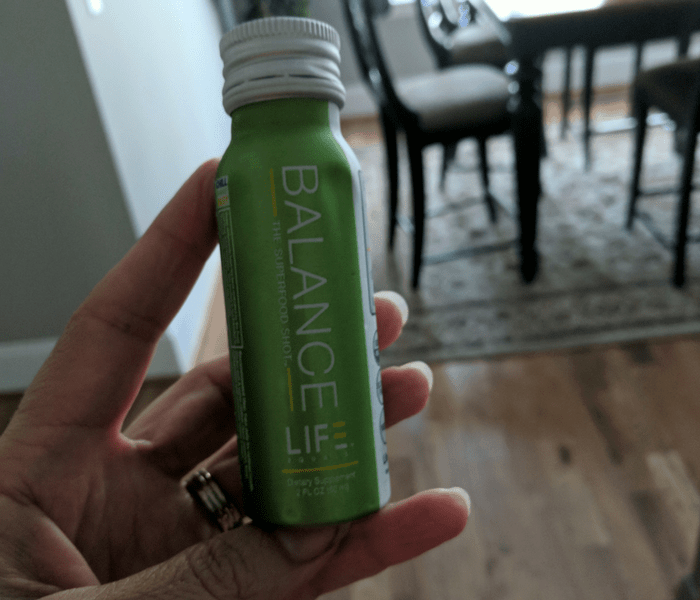 Results?
Yes!
I am losing some of the fat within my muscles that is so difficult to lose and I feel great. I love the clean eating.
So, don't stress and jump from diet to diet. Learn the basics of healthy exercise and nutrition, then make it work for you and your lifestyle. Be consistent until you aren't seeing results, then change a few things until you see results again.
Intermittent Fasting vs. Daily Reduced Calories: The Basics No Matter Which One You Choose
No matter which nutritional plan (I hate the word diet) you choose to follow, there are basics to implement for the healthiest results.
1 – Track your food
2 – Include a macros count in your tracking
3 – Exercise regularly – really sweat and work hard
4 – Drink correct amount of water
5 – Stay away from sugar (sugary drinks, added sugar foods, etc)
7 – Eat correct amount of lean protein daily
8 – Incorporate at least some light weight lifting weekly
9 – Get 7-9 hours of sleep every night
Our bodies are all individuals and what is working now may not work in 6 months. Be willing to adjust as necessary and stay consistent. While you can lose weight by nutrition changes alone, it is the workouts and exercise that will build muscle tone to boost metabolism. Boosted metabolism is how to best maintain the weight loss you will have worked so hard for.
Intermittent fasting vs. Daily Reduced Calories – which one have you tried and what were your results?