This article covers 32 simple ways Peloton can optimize your weight loss journey. With immersive workouts, personalized training programs, motivational communities, and balanced nutrition reaching your fitness goals has never been so much fun.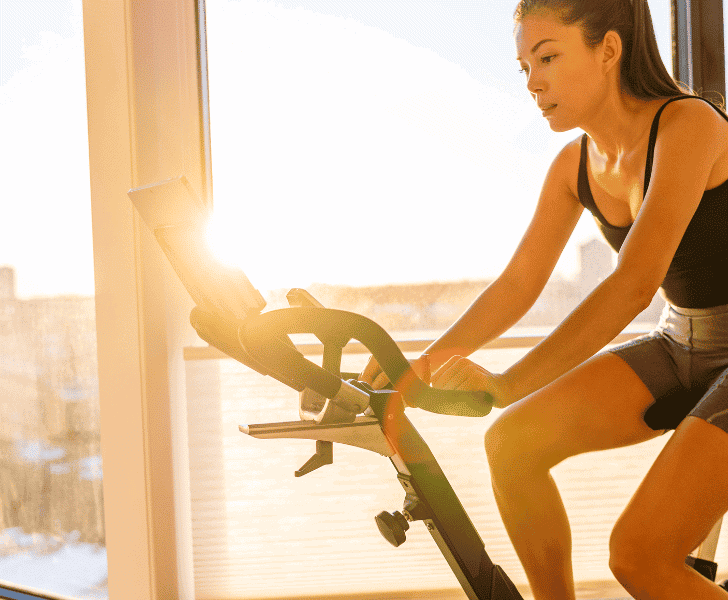 In the last few years, I have been using the Peloton bike, Tread, and the Peloton app strength classes to improve my cardio and endurance. I am in my 50s, and frankly, I have never been in better shape or health. Along with a balanced nutrition, Peloton workouts and equipment have been instrumental to my overall health.
Here are some easy to follow tips to lose weight with Peloton no matter what equipment you have. In fact, you can use their app with your own bike or treadmill and be effective.
What Does Peloton Make?
If you're not familiar, Peloton makes internet-connected treadmills and cycling bikes, through which users connect to streaming exercise programs. Their app allows users to stream classes live or on-demand with a monthly subscription. The variety and the encouraging coaching were so helpful to me to mix things up and keep me excited and engaged.
Peloton Row is their newest piece of cardio equipment. Similar concept to their bike and tread, it has an attached video screen for live and on demand row classes to follow.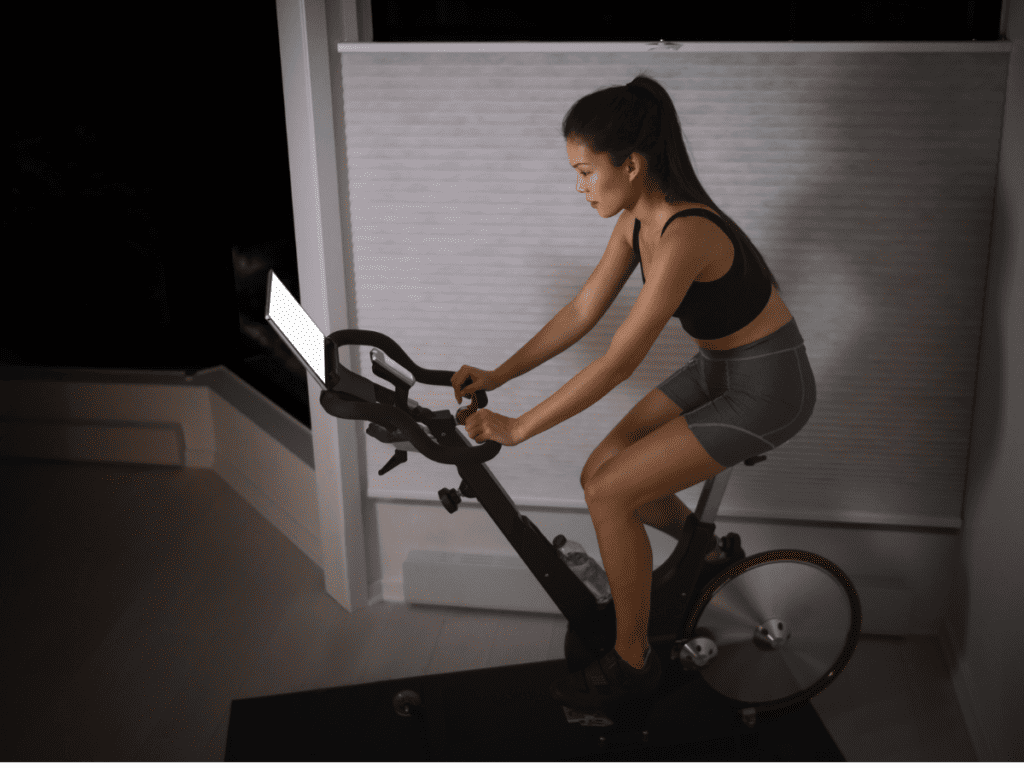 Will Peloton Help Me Lose Weight?
I can speak from personal experience that with mix of nutrition, supplements, and regular exercise with the Peloton stationary bike and treadmill allowed me to lose inches and tone my legs. Using Peloton was the best way for me to lose weight and gain endurance and tone.
Sure, I was pretty fit after a few years into my weight loss journey and didn't have much weight to lose when we got our first piece of Peloton equipment, the bike. However, I did experience additional fat loss and muscle tone.
In the first couple of weeks, the first thing I noticed were that my legs felt like they exploded. I had read this happens in the first few weeks of training like that. Strength workouts will often increase inflammation (the good inflammation) in muscles causing an increase in inches. The good news is with proper nutrition and continued exercise, the process continues with lean muscle burning fat and yes, my legs slimmed down.
After a couple of weeks, the inflammation in my legs reduced. Sometime in the following weeks I could begin to see better muscle definition. One issue I did have were how burned out my legs felt. Riding the bike 4-5 times a week exhausted them to the point on my rest days I would still feel muscle tiredness walking up a flight of stairs.
That's when I discovered Ignition that targets muscle recovery when used with a post workout protein shake and that has helped a lot. I still use it after any strength workout.
What Areas Does the Peloton Target?
The bike is almost an entire body workout when you take a variety of classes.
Legs: The primary muscles worked during a Peloton workout are the quadriceps, hamstrings, and calf muscles.
Glutes: The gluteal muscles (buttocks) are also actively engaged during cycling, especially when you stand up and pedal or increase the resistance on the bike.
Core: While cycling on a Peloton bike, your core muscles, including the abdominal muscles and obliques, work to stabilize your body and maintain proper posture.
Lower Back: The muscles in the lower back may also be activated as they support your posture during the ride.
Arms and Shoulders: While the primary focus is on the lower body, you can also engage your arms and shoulders by adding some upper body movements during specific workouts. For example, some classes might include segments with light dumbbells or resistance bands for arm exercises.
What are Peloton Power Zone Classes?
Power Zone training can be an effective way to improve cycling performance and overall fitness by providing structured and tailored workouts. The power zone classes are based off your own fitness level zones after taking the FTP test, or the Functional Threshold Power.
It takes 20 minutes to take and afterwards you'll have your own fitness goals to work with in power zone classes. There are power zone challenges you can sign up for to be on a team or you can do the challenge alone. I did several of the team challenges that were great for accountability.
My Peloton for Weight Loss Journey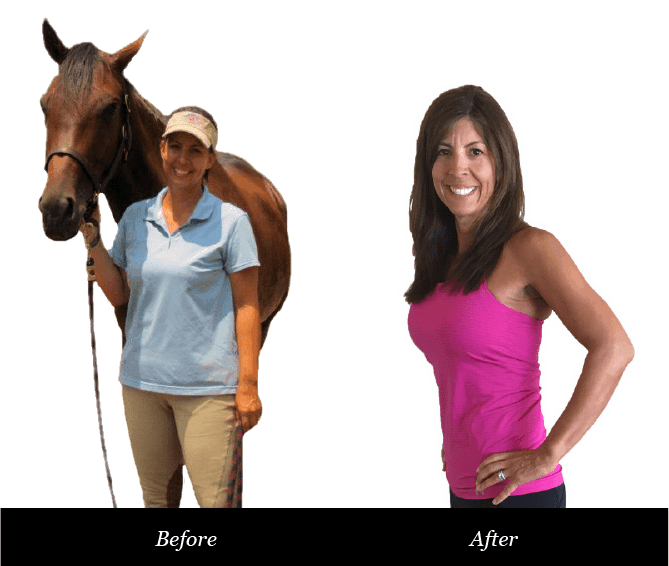 I was completely drawn in by the Peloton bike commercials. The workouts looked like so much fun. At the time I knew Andrew and I needed more cardio and strength training, but neither of us should be running with bad backs.
In December 2018, I took the plunge and purchased the Peloton bike for my husband. Neither of us had ever tried an indoor cycling class before, so it was a bit of a risk.
I actually ended up using it three to five times a week, and I saw a marked increase in my endurance. When I rode my horse, I noticed my legs felt stronger and I could ride longer without getting tired. Finally, a cardio workout I didn't hate.
Peloton Challenges-Game Changer
After a few months of this, I discovered the Peloton Power Zone Challenges. These are a type of cycling class that focuses on seven different Power Zones and are created with different levels of difficulty.
These streaming classes were game changers for me! They gave me a plan and the training I needed to really push myself and improve my fitness.
I also use and enjoy the Peloton Strength Classes, which you do without the bike or treadmill. I love them because they're short, quick and easy to stack as needed. There's no fluff or wasted time. They have a good variety of exercises, too.
I have been following along with the Hardcore on the Floor program, which is a core workout for 10 minutes, 6 days a week. You rotate in other muscle groups four days a week, and there's a yoga and stretching day as well. There are hand weight exercises, and you decide how heavy they should be. I typically spend about 30 to 40 minutes in total.
They have different instructors for different classes to switch things up, which I appreciate. If your workouts get stale or boring, it can make you less likely to want to do them.
In December 2021, my husband and I purchased the Peloton Tread. I walked 30 to 45 minutes seven days a week to start out. I've worked my way up to running, thanks in part to On Cloud shoes. Now I am running 30 minutes three days a week, with at least one interval or high-intensity interval training day.
While Peloton's equipment and content have helped me get better results, I couldn't have done any of it without the right nutrition, tracking my macros, and making sure I am on target with my protein and calories every day. It's important to keep calorie burn higher than caloric intake. It's easy to eat the extra calories when not tracking food or balancing macros that of course will mitigate results.
Using Intermittent Fasting With Peloton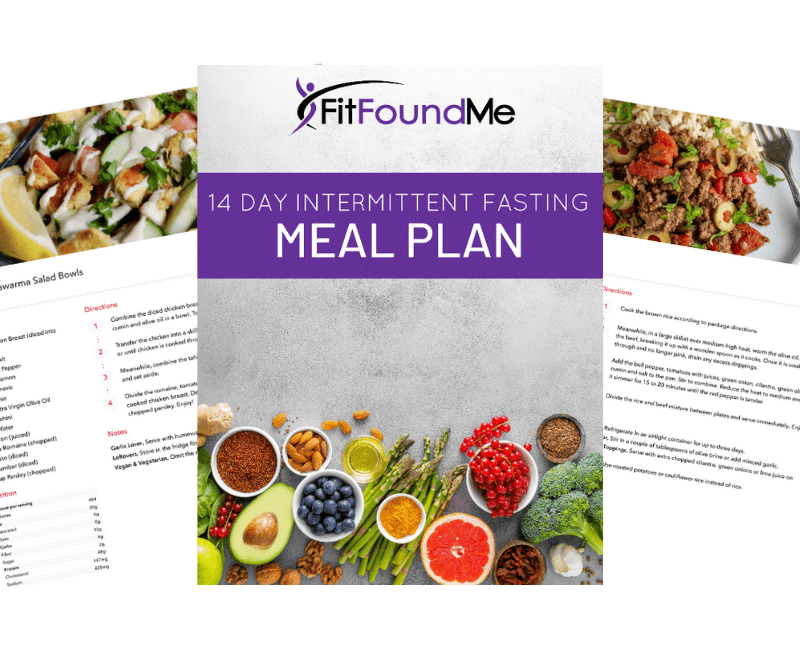 14-Day Intermittent Fasting Meal Plan: 1500 Calories
This is the best meal plan for intermittent fasting! Everything is planned for you – macros, calories, meals, shopping lists…all you have to do is grab the groceries. Don't waste any more time, get this time saver and start losing weight now!
Intermittent fasting (IF) is pretty popular right now. IF is choosing a window, usually 6-8 hours a day to eat and fast the rest of the day. It's particularly easier for those who don't feel the need to eat right when waking every day.
Using a program such as IF while working on daily exercise can be beneficial to overall health when done properly. Intermittent Fasting should be combined with tracking food and focusing on eating mostly whole foods, less processed empty calories.
A meal plan designed with IF in mind by a registered dietitian can be an excellent choice for beginners for a strong foundation.
32 Tips to Help You Crush Your Workout & Weight Loss Goals
1. Track Your Macros
Macronutrients include calories, carbohydrates, and proteins. Tracking macros vs calories is a much better way to ensure your body is on the right track to a healthy diet with balanced nutrition needed for optimal health, increased metabolism and muscle growth.
2. Stay in a Calorie Deficit – Within Reason
You want to eat fewer calories than you burn, but eat an appropriate amount of calories to nourish your body properly. You won't gain muscle mass (or burn fat) if you aren't feeding your body what it needs.
3. Have Good Post-Workout Nutrition
Have a high quality, slow processed protein shake with Ignition or other muscle recovery supplement.
4. Schedule Your Daily Workout Time
It doesn't matter when it is, as long as it works for you and you can stick to a schedule. With the Peloton subscription, you can stream workouts whenever you'd like. Don't break your commitment to yourself.
5. Join Peloton Power Zone Challenges
The accountability was highest during the team challenges. They helped me develop a plan and provided encouraging coaching to help me achieve my weight loss goals. Saturdays they have live classes to join with this challenge. Others are typically on demand 45-minute classes.
6. Ride Your Peloton Bike Regularly
Don't let your Peloton become a laundry pile. If you want to see changes in your weight or muscle tone, you need to ride 4-5 days a week for 30-45 minutes.
7. Add Peloton Strength Exercises
Additional bonus for the Peloton subscription, which is about $40 a month, you should definitely take advantage of the streaming classes they have available for additional workouts off the bike or treadmill. I recommend doing resistance training exercises 4-5 days a week for 30 minutes each.
8. Add Core Workouts
Peloton's core workouts for even just 10 minutes daily, 6 days a week are a game changer!
9. Walk on the Treadmill
Walking on your Peloton Tread 30-45 minutes a day, 7 days a week puts your body into a fat burning zone for additional body fat burn.
10. Jog or Run on the Tread
To switch it up and challenge yourself, jog or run 2-3 days per week for 20-30 minutes at a time.
11. Drink at Least 100 Ounces of Water Per Day
One hundred ounces, or 3 liters, of water per day, is the recommended amount to drink for better health. Drinking plenty of water has benefits including heart health, weight management, physical performance, and brain function.
12. Take a Multivitamin Pack
Find a convenient vitamin pack that includes a probiotic, fish oil and other key vitamins to fill in necessary nutrition gaps we all have even when eating the best we can.
13. Consider a Meal Replacement Shake
Drinking at least 1 meal replacement shake daily (with or without a whole foods snack) can help reach protein goals, reduce cravings and reduce hunger. Meal replacement shakes have protein and fiber to make you feel full and promote healthy digestion. Plus, when hunger strikes, they are quick go-to option instead of unhealthy snacks.
14. Get a food scale
This may sound like a pain – weighing your food. But, when tracking, a chicken breast vs 5 oz of chicken breast can be very different.
15. Do Arm Strength Exercises
You should be doing arm exercises in addition to your cardio – and don't forget the triceps. The long head of the triceps, together with all the other muscles related to your shoulder blade, helps with shoulder strength, mobility, stability, and health.
16. Sleep 8 Hours Every Night
This should be a no-brainer. Getting enough sleep recharges the mind, heals the body, helps with mental health and fortifies nearly every system in the body. If you have trouble, a supplement like Core-21 increases sleep quality while assisting in weight loss.
17. Get a Fitness Watch
Fitness watches, like the Apple Watch or Garmin, are a great way to manage tracking, motivation, and additional goals. They can give you an idea of how active you have been that day and how much more you need to achieve.
18. Invest in a Good Pair of Workout Shoes
After being a devoted Brooks running shoe wearer for workouts, I recently tried the On Running Cloud Shoes. If you like supportive shoes, have any back or joint pain, these could be the right shoes for you.
19. Focus on Whole Foods
Eat as many whole foods as possible, and avoid processed foods. Whole foods are higher in nutrients. Processed foods may be delicious, but they are calorically dense while being light on the nutrients.
20. Eat Dairy and Rice in Moderation
You don't have to be afraid of rice or dairy. Portion control while tracking food.
21. Get an Accountability Buddy
Encourage a spouse or friend to join your efforts. You can hold each other accountable and encourage each other!
22. Challenge Your Lifting Limits
Don't be afraid to lift heavy – you won't become a bodybuilder! Focus on good form and safely increasing when needed.
23. Follow a Great Workout Plan
You can't work every muscle every day. If you follow a plan created by an expert, you will have days of activity and rest for each muscle group that will allow for healing and growth.
24. Find Your Community
Joining a Peloton Facebook Group can be a great way to find like-minded individuals who are looking for support, just like you. I have found a lot of wonderful people who are very encouraging through those groups and pages as well as the best Peloton classes for my needs.
25. Challenge Yourself
Consider joining a weight loss challenge. Like a workout buddy, these social media challenges keep you accountable and encourage you.
26. Take this 14-Day Bootcamp
This 2-week training will help you set a foundation for success.
27. Relax and Stretch on Your Rest Days
Take a weekly Peloton yoga class on your active rest day. It will help you loosen and stretch your muscles and relax your mind.
28. Take Fish Oil Daily
Take a good quality fish oil supplement for joint health and to reduce inflammation. It has helped me to feel better and keep up with my workouts.
29. Be Persistent
Remember this is a lifestyle change, not a fad. To make it a permanent change, you have to keep it up.
30. Switch It Up
Change up your routine often to prevent boredom. Boredom is one of the things that trips people up when it comes to keeping a great workout routine.
31. Stay Away From Refined Sugar
Foods high in refined sugar will be a huge obstacle for many of your health goals. A treat once every couple of weeks or so can be ok as long as you can stop there.
32. Aim for 100%
Transitioning to a healthier lifestyle can mean a lot of changes. It's ok to ramp up a little slowly instead of starting everything at once, but make it a goal to be at 100% effort in a month or less.
Peloton Frequently Asked Questions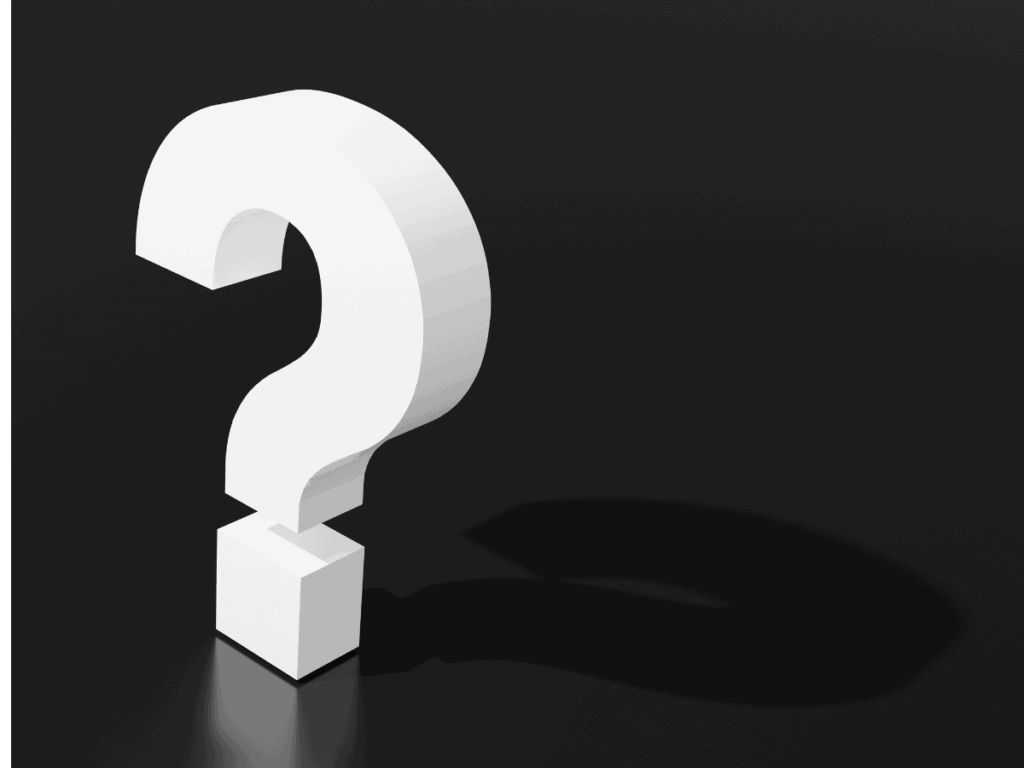 Can I lose belly fat with Peloton?
Yes! Through consistency with nutrition and Peloton's workout routines, you will be able to lose weight all over and increase your muscle tone as well.
How many times a week should I ride my Peloton to lose weight?
I recommend you ride for at least 30 minutes a day 5 days a week.
Why can't I lose weight with the Peloton?
There are several reasons you might not be losing weight yet despite using a Peloton. Nutrition, sleep, stress, gut health, not pushing yourself hard enough on rides, and others. Remember, your fitness journey should be a complete lifestyle for best results.
What is my targeted heart rate during a Peloton workout?
First, for safety reasons, you should always wear the heart rate monitor. During a workout on Peloton, your target heart rate generally depends on the type of exercise and your fitness goals. For moderate-intensity workouts, your heart rate should be around 50-70% of your maximum heart rate. This level of intensity allows for steady calorie burn and improved cardiovascular health.
For more high-intensity rides or high-intensity interval training (HIIT workouts) or sprint sessions, your heart rate may reach 70-85% of your maximum heart rate. These workouts can be more challenging but can lead to increased calorie burn and improved cardiovascular endurance.
However, it's important to listen to your body during any exercise and avoid pushing yourself too hard. If you're new to working out or have any health concerns, it's always a good idea to start at a lower intensity and gradually increase as your fitness level improves. If you have any specific health conditions, it's best to consult with a healthcare professional to determine the appropriate target heart rate range for your workouts.
4 Reasons Why You May Not Be Losing Weight With Peloton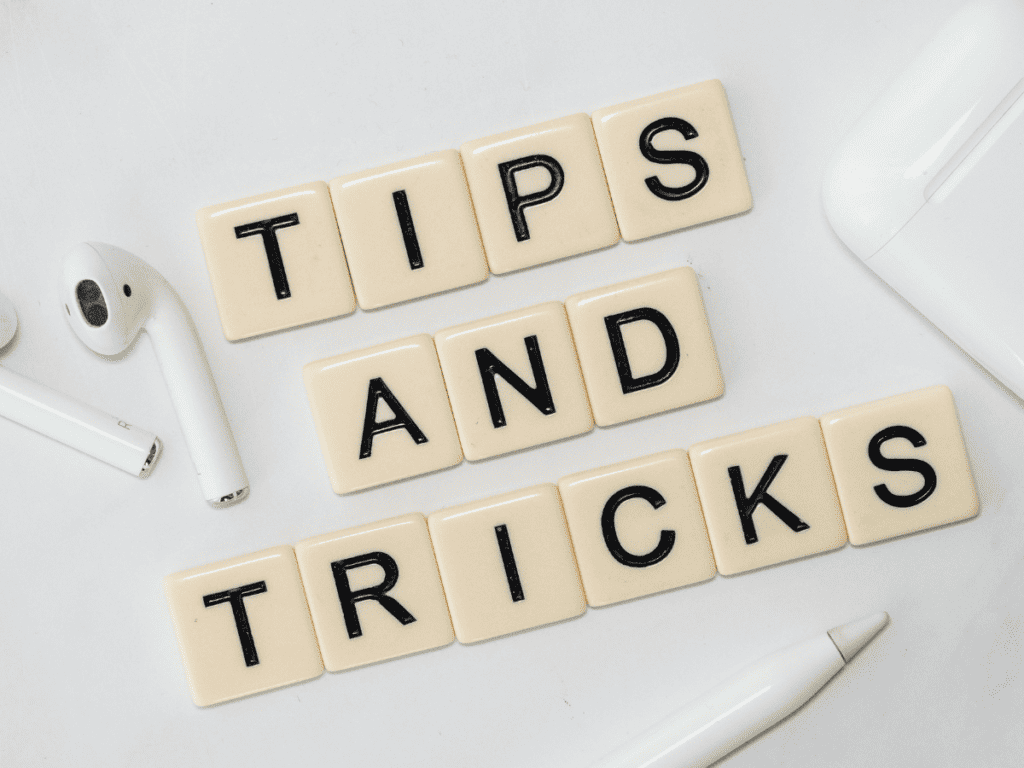 Eating the wrong number of calories
If you're not maintaining a calorie deficit, or not eating enough, can have an effect your results no matter how hard you're working out. Tracking food or following a meal plan is ideal.
Not working out hard enough
I didn't realize until I started taking part in the Peloton classes how much harder I COULD work out. Be careful, but you will likely surprise yourself once you start pushing harder.
Not eating a nutritious diet because you're working out
This is not just key to you Peloton weight loss journey, but for overall health in general. Just because you're working out doesn't mean you can eat whatever you want.
Otherwise sedentary lifestyle
A lot of us sit at a desk for 8 hours a day. That isn't good for anyone. You need to get up and take a short walk about once an hour, at least.
I hope this has helped give direction for how to lose weight with Peloton. After having the bike for several years, the Tread for almost and year, we are firm believers in their programs. Having a trainer led workout on screen while working out is motivating and encourages me to push through to the finish.