If you are new to the treadmill fitness scene, you are probably wondering how to use a treadmill effectively for weight loss or to increase your cardio health. Treadmills are so common because they are a great way to burn fat, especially at the beginning of a health program. There are so many varieties of treadmill workouts that even the most advanced and fit athletes can effectively use a treadmill for health benefits.
Both small and large commercial gyms always have a line of treadmills and for good reason. I remember when I joined a gym in my early 30s and the equipment I used most of the time was a treadmill. It was one of the least intimidating pieces of equipment and I already knew how to walk.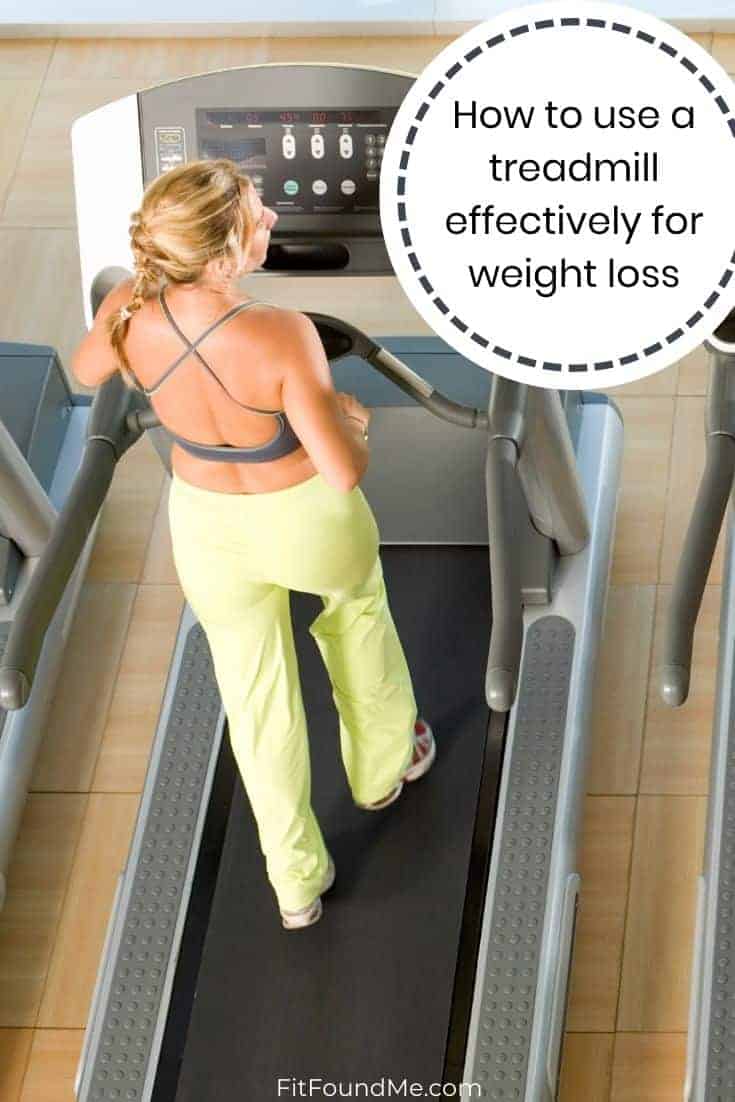 However, if you don't know about the different types of workouts you can do, you are leaving calories on the table so to speak. While I am a big believer in walking for weight loss, as seen in this 30 day walking challenge, there comes a time when your body needs more than walking to burn calories and increase metabolism – which should be our ultimate goal at our age.
Treadmills are a great fitness tool that can be used for far more than just a steady paced walk.
When we talk about finding a great treadmill workout routine, not only do I like to focus on the workout being able to help you reach your goals, but I like treadmill workouts for beginners to be so much more than a boring walk!
If you are ready to make some big changes in your health and fitness, you are going to love these treadmill workouts for beginners! Let's start now, shall we?
How to Find The Best Treadmill Workouts for Beginners
When searching for the best treadmill workouts for beginners, it is not a one size fits all answer that you will find. There are a lot of treadmill workout routines available that may work for you. The trick is to find one that you love!
Yes, you can spend hours online trying to sift through the countless info you find, because there is a lot, or, you can just check out this list here, because I have been in your shoes and I would love to help you save time!
We are all doing the best we can learning about fitness and what works best for our bodies and our minds. For many of us, it is simply not feasible to walk on a treadmill for an hour. Many of us just don't have that much extra time, while others will just get bored walking on a treadmill for that long. That is why I am going to touch on several treadmill workout routines here for you so you can find the one that works best for you.
What are the best treadmill workouts for beginners?
If you are ready to find the best treadmill workouts for beginners and the best treadmill workout routines for yourself, check out this list of some of my favorite routines.
Interval running on the treadmill for beginners
Interval running on a treadmill is a great way for beginners to see impressive results.
Here's what to do:
Begin with a slow warm up

Each treadmill workout for beginners should begin with a warm up (5-10 minute slow walk)

Time to start your interval run

It's time to reach the speed and incline on the treadmill that tests your limits (60 seconds at 80% max). At the one minute mark, slow down and walk for 1-2 minutes. Complete this cycle 6 to 10 times.

Now let's cool down

Once you have completed your interval cycles, do a slow, steady walk on the treadmill for 5 minutes to cool down.
Balancing the mom job with running on a treadmill can be difficult unless you're lucky enough to time naps just right – assuming naps are still a thing. These tips on running on the treadmill with young children at home could be very helpful!
Treadmill Dumbbell Workout Routine
A treadmill dumbbell workout routine is a fantastic way to see the best fitness results. Not only are you doing a cardio workout, you are also getting a good strength training workout at the same time. This is one of my favorite treadmill workout routines. Let's get started:
Warm up. Do a 5 minute brisk walk on the treadmill for a warm up.

Be sure that your dumbbells are on the floor near you so that you can easily grab them.
Jog for one minute, then slow down and hop off the treadmill.

Grab your dumbbells and do bicep curls 8 to 10 times.

Hop back on the treadmill and jog for one minute.

Complete this cycle 5 times.

Cool down. Do a 5 minute slow walk to cool down.
How often should I do a treadmill workout routine?
If you are new to treadmill workout routines, you are likely trying to figure out all that you can about the treadmill and what exercises you should be doing on one. For example, you may be wondering how often you should be doing a treadmill workout routine.
For the maximum health benefits, you should be doing a treadmill workout routine at least 5 or 6 times per week, although as a beginner, it makes sense to set your goal at 3 days per week initially.
The more experienced you become, the more you will begin to understand the benefits of maintaining a treadmill workout routine schedule. Setting aside regular time to do a treadmill workout routine will help you to become your healthiest self while working toward your fitness goals.
Consider adding a light strength training program to your routine a few times a week for a complete body transformation. Check out the many benefits of strength training to help motivate you in this endeavor.
I hope these treadmill workout ideas and information on how to use a treadmill effectively have been helpful for you. If you still have questions about workouts using your treadmill, perhaps some of these posts can help you:
Effective Treadmill Workouts for Any Fitness Level
Make Treadmill Workouts More Effective With Help From NordicTrack And Running Experts
HIIT Treadmill Workout for Beginners to Start Losing Weight