There are quite a few of you that have been following my blog and exercise tips for a while and have had some great success with weight loss! I'm so glad you have let me help you along the way.
I'd like to take a moment to address an issue that is all too common among a lot of my followers: loose skin from weight loss. I have written about collagen for loose skin before, but I didn't get into depth about what is collagen. Collagen can be very helpful for you, especially after 40.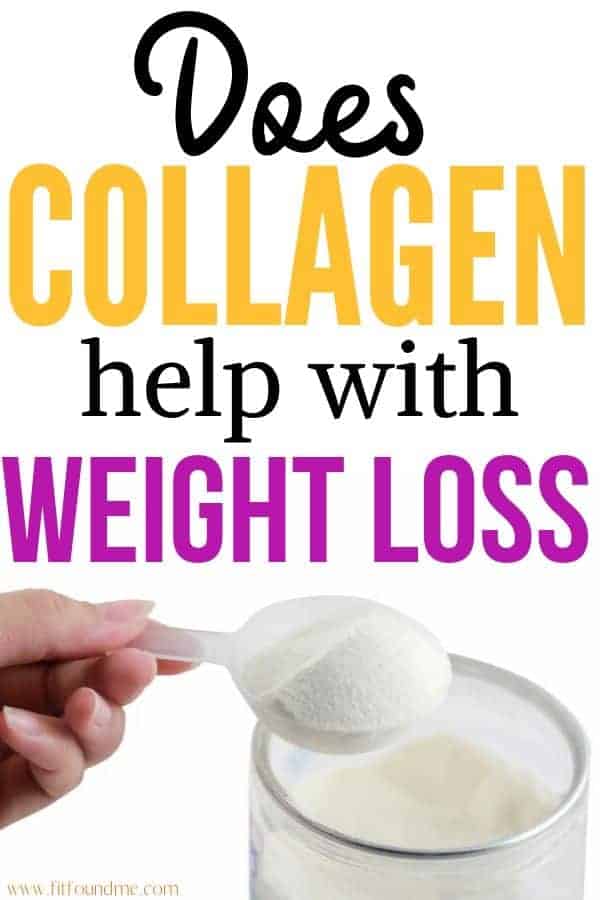 What is Collagen?
Collagen is a type of protein found within your skin. It's a natural protein that your body produces to hold your body together – it's used in your skin, muscles, tendons, and bones.
As you age, production slows, and eventually, your body will just stop producing it. Around the age of 40, your body will quit producing it altogether.
Most of you that are over 40 may have already noticed loose skin around your tummy, near your eyes or chin, or even under your arms (hello, bat wings!).
Collagen and Weight Loss
Collagen doesn't directly help with weight loss, however, because of the high protein content, it's the protein that helps in weight loss. That said, it has plenty of other valuable health benefits.
Collagen is very beneficial to active people. As I mentioned before, collagen is a protein. It's very similar to any other protein, and it can assist you with feeling full after a workout or in between meals.
There has been quite a bit of research about the benefits of collagen. Even some of the more skeptical professionals are seeing positive results from collagen testing. According to the online journal, collagen can help with bone strength, joint pain, and promote blood circulation.
For anyone over 40 who exercises, all of these issues are very common, making collagen supplements a necessary addition to the diet. It also helps with nail and hair growth.
In my own research, I sought out a natural product without added fillers. When I found one that I liked, I noticed that adding a collagen supplement stopped my need for a knee brace. It also helped improve the look of my skin on my face.
Do Collagen Creams Work?
Looking for the best collagen cream for wrinkles? Many cosmetic brands now sell body and face cream made with collagen as an ingredient. The marketing makes you believe that if you use the cream, your body will absorb the collagen and you will notice tighter firmer skin.
You have to be very careful, though, as not all lotions, creams, and serums will actually work in the way that they tell you. Even though collagen molecules are microscopic in size, they are still too big to be absorbed through the skin.
Collagen Injections
If you see a cosmetologist, you can receive collagen injections that will help firm your skin at the injection site. This helps for targeted areas, mostly depressed areas, like wrinkles. These are called "Collagen Fillers" and often range from $250-$800 per session, and you may need two to four sessions a year.
Collagen Peptides Powder I Use Daily
The best option that I have found is introducing a collagen supplement into my own diet. You can find flavorless collagen powder and add it to your water or cook with it.
Your body will be able to absorb the collagen much more efficiently than a cream or lotion. Seek out a collagen product that does not contain added hormones or you may end up with unwanted side-effects.
Of course, you can also get collagen from bone broth, but unless you make it yourself, you have to be on the lookout for unwanted additives. For me, the protein powders that contain collagen makes more sense and is much easier to add daily.
I cannot personally speak to pills or other forms of collagen. I have found that Vital Proteins Collagen has given me the freedom to workout without my knee brace. If you are tired of feeling pain from your workouts, try adding collagen to your weight loss plans.
I'd love to hear what kind of results you experience from it.