You're tired of being tired, overweight and clothes not fitting.
But…where do you start? There are so many different types of "diets" out there and everyone is saying theirs is the best. The Beachbody 21 Day Fix Meal Plan is one that you can lose weight with and it has some other great benefits of it also.
Why Your Weight Loss Plan Should Start with 21 Day Fix Meal Plan
Having a good quality nutritional program is even more important than choosing the workouts.
The 21 Day Fix meal planning can be your key to success for long term clean eating. If you are new to healthier eating habits, tracking macros can be a bit overwhelming and the portion fix plan works.
Ultimately, I believe everyone should learn what macros are for the flexibility with food that you'll want.
Using Beachbody's containers for eating when starting out is extremely helpful for learning portion control and general food knowledge. Not having to stress about what foods to eat removes a component of a lifestyle change you have to worry about.
The more simple, stressfree change can be for you, the more likely you are to stick with it.
What is the 21 Day Fix Meal Plan?
The 21 Day Fix meal plan began as part of Autumn Calabrese's 21 Day Fix workout program through Beachbody. Autumn was a bikini model competitor and essentially used this program to trim down for competitions.
The 21 Day Fix meal plan focuses on fresh, whole foods, low fats, low simple carbs and no refined sugar. It is easy to adjust for vegan or gluten free.
To start, there is a simple chart to calculate calories you need based on your gender, activity level, goals and current weight. From there you will have a range of calories for your daily plan.
Once you know what plan you are to follow, visit the calorie chart. You will see a list of how many of each color containers to have each day.
It really is simple to follow!
At first glance, you may be as I was, shocked at how tiny the containers seem. You will be surprised when you fill a container and pour it onto your plate. It is a lot of food!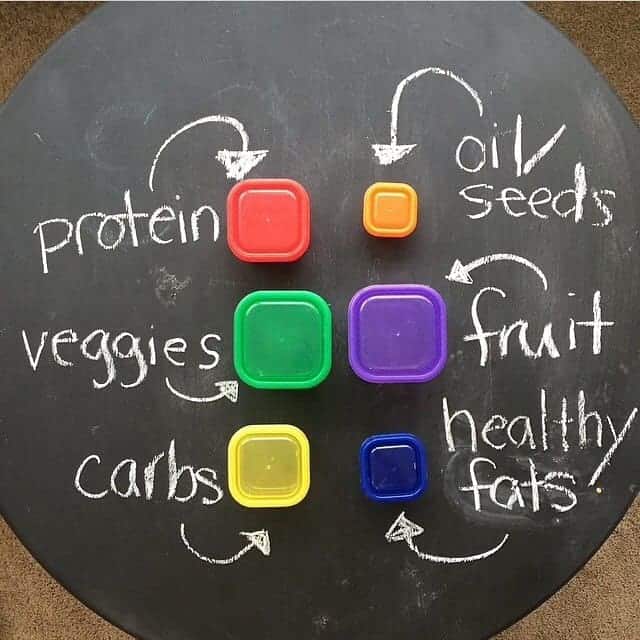 No worries if you can't eat everything at first. Just make sure to make protein the priority. Your stomach will adjust.
If you are not able to eat all of the food in the plan, try to choose some foods that aren't as filling as others. Such as broccoli is a lot of bulk because of the high content of fiber. A green leaf lettuce (darker the better) could be a better choice when you don't feel like you can eat as much.
The plan consists of a booklet that contains an extensive list of foods allowed in the program.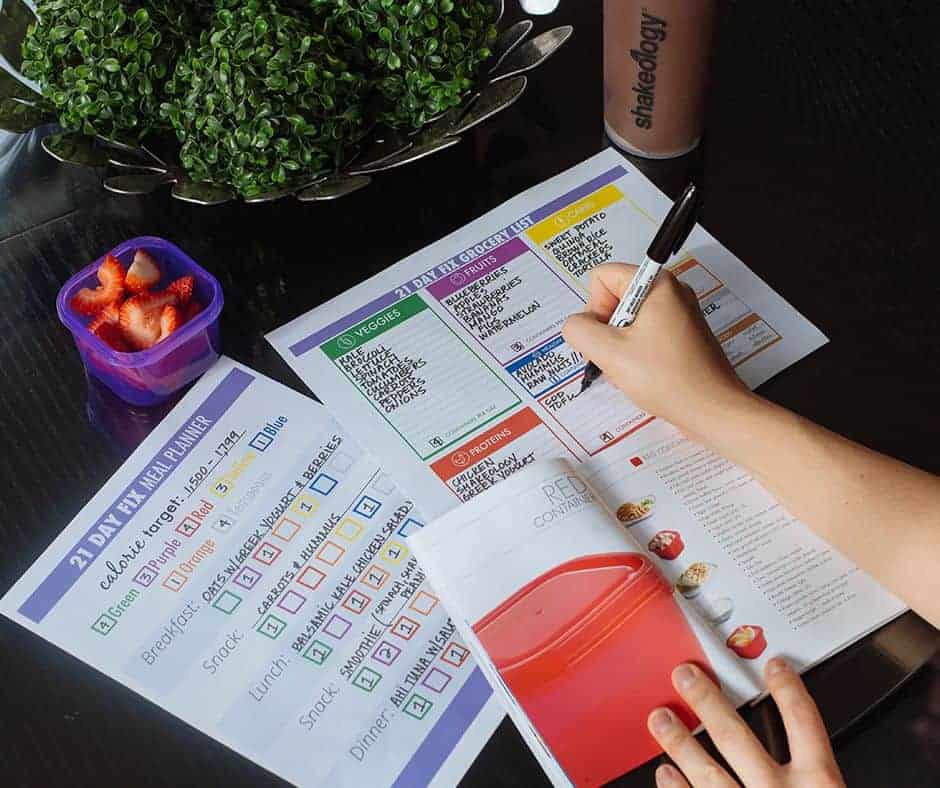 The list of foods is broken into categories color coded to match the containers included. There are printable resources available to assist in planning and recording meals.
21 Day Fix Meal Planning Resources & Printables
You may be asking how the 21 Day Fix meal planning is so successful.
It uses a very simple, easy to follow plan. You calculate how many calories you need in less than 30 seconds and look at a chart to see how many 21 Day Fix containers it equates to.
It works great for busy moms, women on the go and moms who just don't have time to spend hours in the kitchen every day by using simple lists of foods to choose from.
You get to choose how simple or intricate you create your meals!
I began using the 21 Day Fix Meal Plan a couple of years into my weight loss journey.
After losing a lot of weight, I felt like I was in pretty good shape with my nutrition until I put the plan into use.
It didn't take long before I realized I had been depriving my body of the vegetables it needed.
The 21 Day Fix Meal Plan has proven to be so successful, Beachbody now provides the plan with every workout it sells.
In addition, there is a recipe book, and Fixate, a food show hosted by Autumn and her brother using recipes specifically with the 21 Day Fix meal plan for you to refer to.
I have made several delicious recipes from the show, including these Apple Banana Muffins that everyone in the family loved! Find others on Pinterest that are 21 day fix approved. (I have almost 2000 recipes saved there.)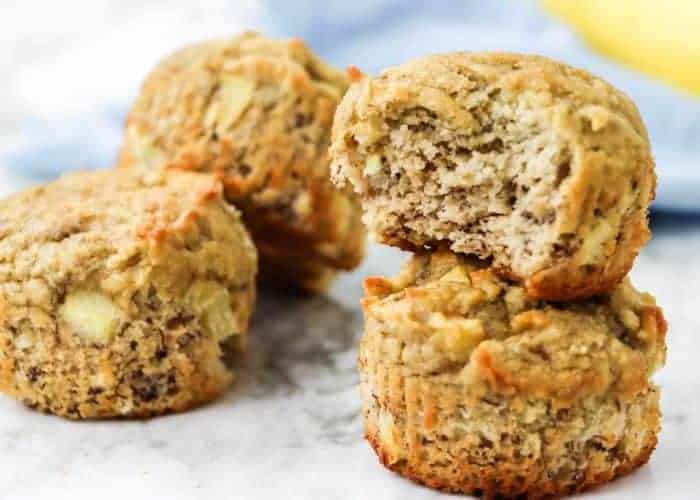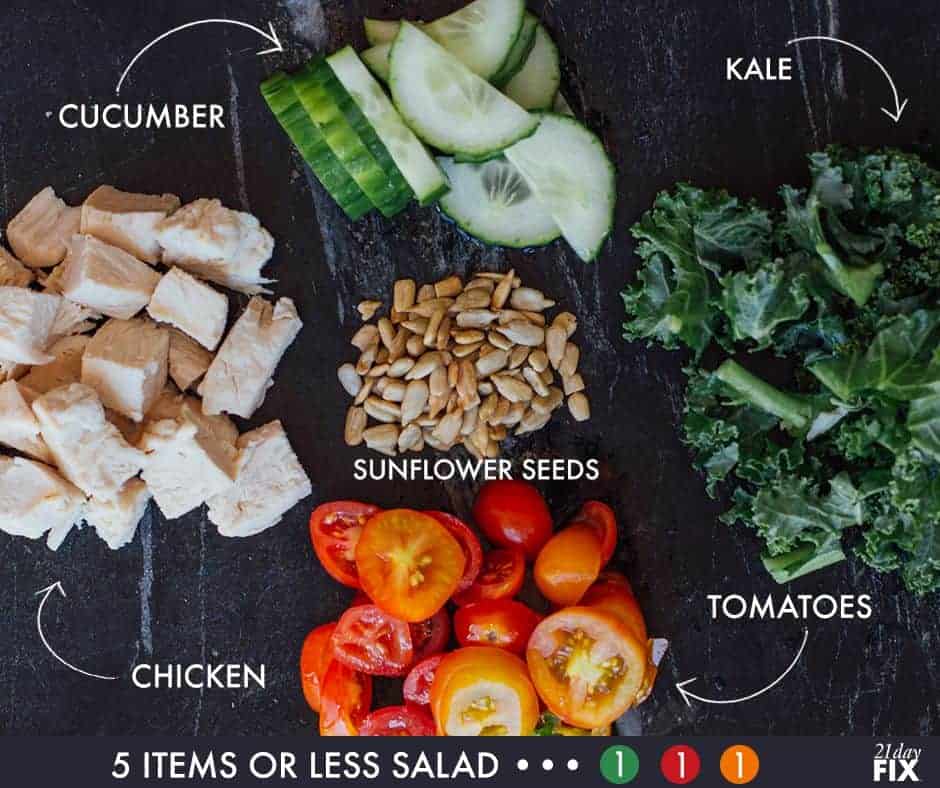 With the rapidly growing list of recipes provided by both Beachbody and others, you can make the 21 Day Fix meal plan as simple or intricate as you would like.
When you commit to the program, along with a regular exercise program, you will lose weight. The average weight loss on the program is 15 lbs in 21 days.
Best of all, this is a nutritional program you can use forever if you chose.
Personally, I believe learning macros and tracking the food that way should be your ultimate goal. It can be more accurate for your body's health long-term.