Are you over 40 and struggling to lose weight? Losing weight can be challenging, especially when you are over 40. As our metabolism slows down with age, shedding those extra pounds can seem like an impossible task. But don't worry, with a combination of the right nutrition and treadmill workouts, you can achieve your weight loss goals in just a month! In this blog post, we'll dive into some tips and tricks for losing weight and toning up with treadmill workouts.
At Fit Found Me, we understand the unique challenges that women over 40 face when it comes to weight loss. Our goal is to empower you to take control of your health, feel great in your skin, and have fun while doing it. So, let's dive into some tips on how to lose weight on a treadmill in a month, including what to wear.
Set Realistic Goals
First and foremost, it's essential to set realistic goals when it comes to weight loss. Don't try to lose 10 pounds in a week; that's not healthy or sustainable. Instead, aim to lose 1-2 pounds per week. That's a reasonable goal that will yield significant results in a month. Remember, weight loss is a journey, not a sprint.
Treadmill Workouts for Weight Loss
Treadmill workouts are an excellent way to burn calories and lose weight. Here are some tips for getting the most out of your treadmill workouts:
Mix it up: Doing the same workout every day can get boring and may not be as effective. Mix up your workouts by adjusting the incline, speed, and duration.
High-intensity interval training (HIIT): HIIT workouts involve alternating periods of high-intensity exercise with periods of rest. These workouts are great for burning calories and can be done on a treadmill.
Don't hold onto the handrails: Holding onto the handrails can reduce the effectiveness of your workout. Try to keep your hands off the rails as much as possible.
Stay motivated: Listening to music or watching TV can make your treadmill workout more enjoyable. You can also try setting goals and tracking your progress to stay motivated.
Different Treadmill Workouts to Get Started:
Wear the Right Clothes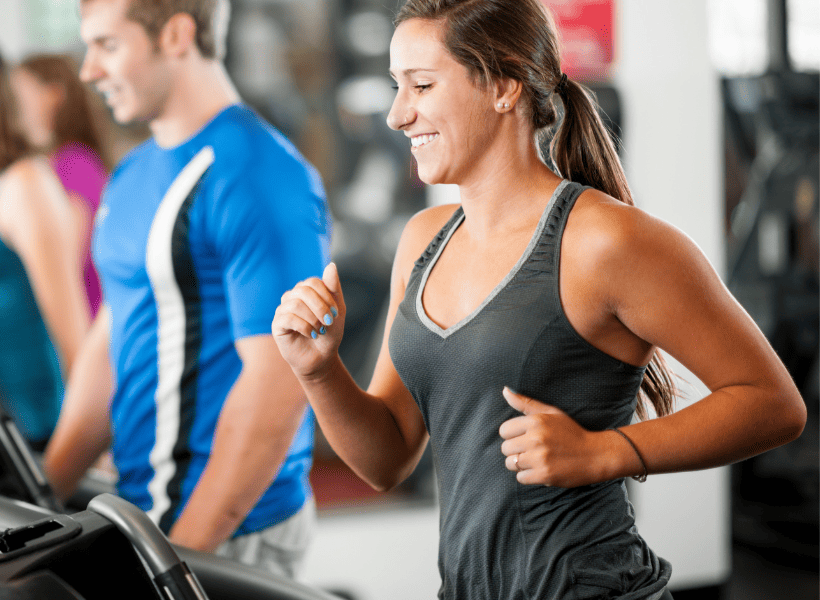 What you wear while exercising can make a huge difference in how you feel during and after your workout. Invest in some comfortable workout clothes that are breathable and allow you to move freely. A good pair of running shoes with plenty of support is also crucial to prevent injuries and ensure a comfortable workout.
So, what should you look for in comfortable workout clothes for treadmill workouts? Here are some key features to consider:
Moisture-wicking fabric: When you're working up a sweat on the treadmill, you want clothes that can keep up with you. Moisture-wicking fabric pulls sweat away from your skin and dries quickly, helping you stay cool and comfortable.
Breathable material: You don't want to feel like you're suffocating in your workout clothes. Look for breathable materials that allow air to circulate and keep you feeling fresh.
Stretchy fabric: You need to be able to move freely on the treadmill, and that means clothes that stretch and move with you.
Proper fit: Ill-fitting clothes can be a major distraction during your workout. Make sure your workout clothes fit properly and provide the right amount of support for your body.
Now that you know what to look for, let's talk about some of our favorite comfortable workout clothes for treadmill workouts:
Leggings: Leggings are a staple in any workout wardrobe, and for good reason. They're comfortable, stretchy, and come in a variety of styles and colors. Look for leggings with a high waistband and moisture-wicking fabric for maximum comfort.
Sports bras: A good sports bra is essential for any treadmill workout. Look for one with adjustable straps and moisture-wicking fabric to keep you comfortable and supported.
Tank tops: Tank tops are a great choice for treadmill workouts because they allow for plenty of airflow. Look for a tank top with a built-in bra for added support, and moisture-wicking fabric to keep you cool and dry.
Athletic jackets: If you're working out in a cold or drafty gym, an athletic hoodie or sweatshirt can be a lifesaver. Look for one with moisture-wicking fabric and plenty of stretch for maximum comfort.
Nutrition for Weight Loss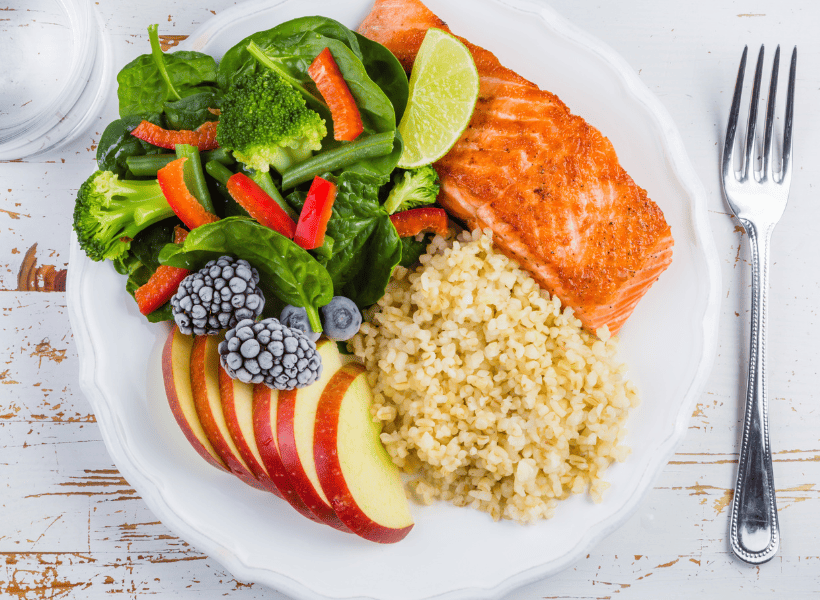 Nutrition is a critical component of weight loss. You can work out as much as you want, but if you're not fueling your body with the right foods, you won't see the results you're hoping for. Here are some tips for eating for weight loss:
Focus on whole foods: Choose foods that are as close to their natural state as possible. This means lots of fruits, vegetables, lean proteins, and healthy fats.
Limit processed foods: Processed foods are often high in calories, sugar, and unhealthy fats. Try to avoid them as much as possible.
Watch your portion sizes: It's easy to overeat, especially when you're trying to lose weight. Use a food scale or measuring cups to ensure you're eating the right amount.
Staying hydrated: Drinking plenty of water can help you feel full and reduce your appetite.
Last Thoughts
Finally, don't forget to have fun! Weight loss can be challenging, but it doesn't have to be a chore. Listen to your favorite music or podcast while you workout, or invite a friend to join you for a treadmill session. Celebrate your successes, no matter how small they may seem.
Losing weight can be challenging, but with the right nutrition and treadmill workouts, you can achieve your goals in just a month. Remember to focus on whole foods, watch your portion sizes, and stay hydrated.
When it comes to treadmill workouts, mix it up, try HIIT, and stay motivated. And if you need support, Fit Found Me is here to help! Don't forget to have fun and enjoy the process.
How will you be starting your treadmill workout journey?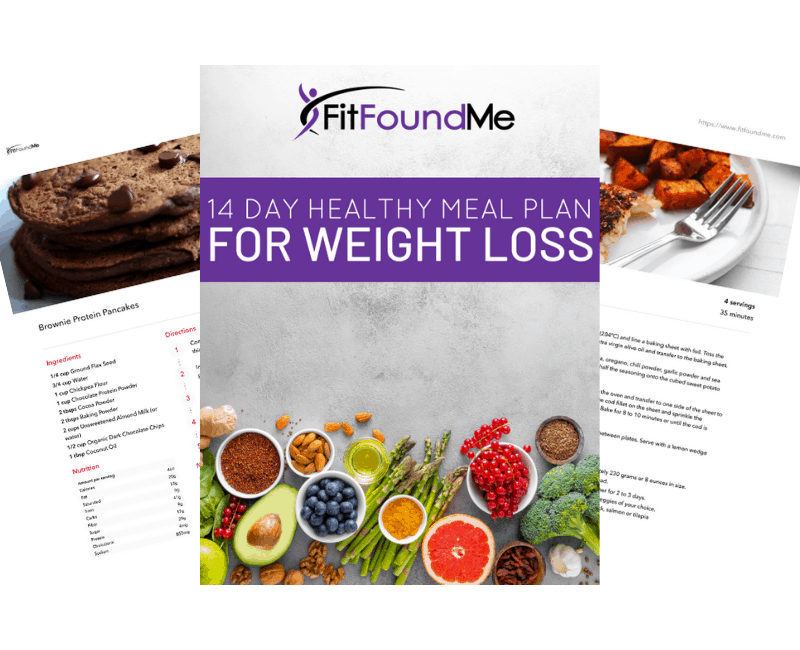 14-Day Healthy Eating Meal Plans: 1500 Calories
Take the guess work out of healthy eating. No more searching for healthy recipes. 78 pages of recipes with calories, macros, and shopping lists — all included!