Having a wake-up workout daily routine that you will always have time for can catapult your day into a metabolic dream. How you spend your morning sets the stage for the entire day and this cardio workout for women fits the bill.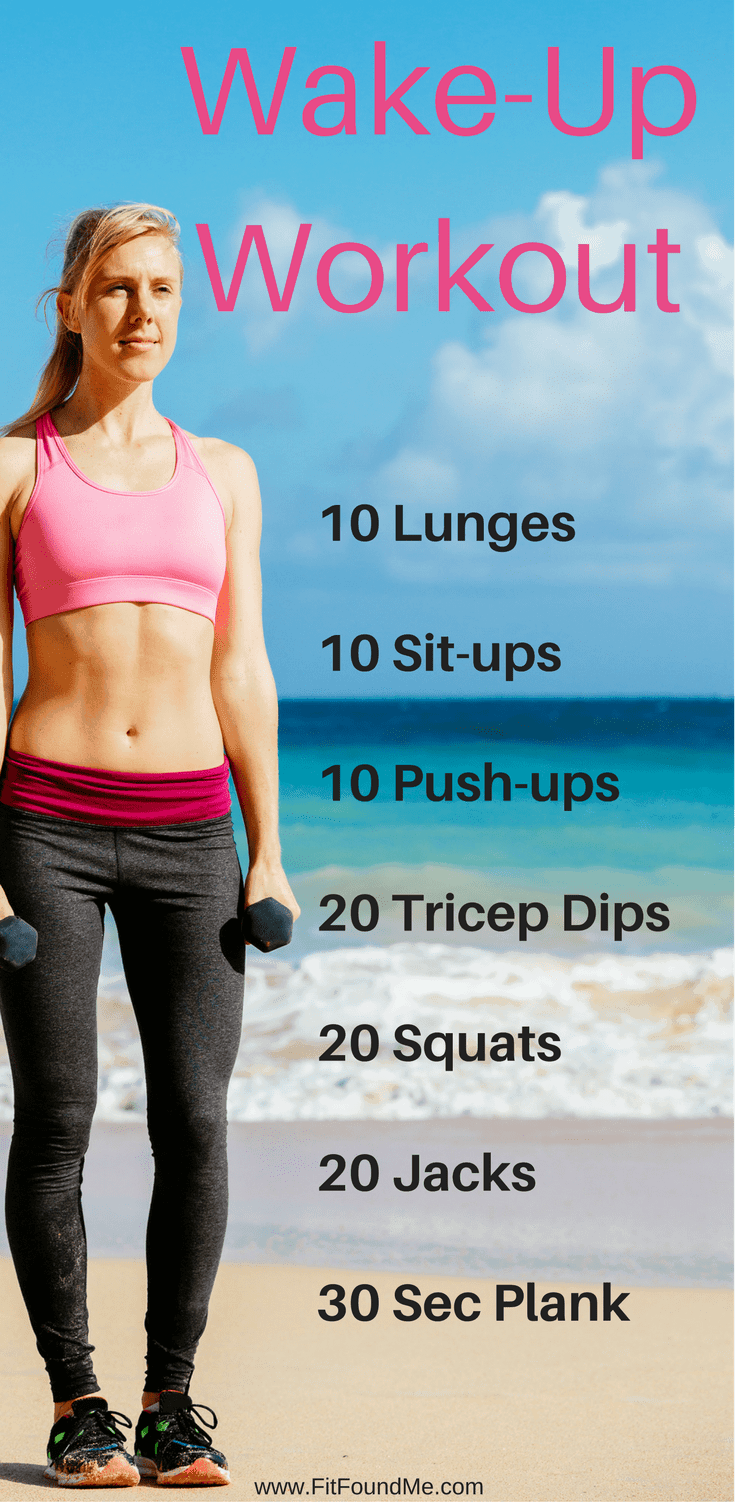 For the women over 40 who just can't get a full workout in before work or before taking care of the kids, this wake-up workout is perfect for you.
In just a few minutes time, your heart rate is up, endorphins are pumping and you will have more willpower and motivation to make healthy choices.
When we are actively taking our health seriously, each healthy choice can be a little easier. We don't want our efforts to be in vain.
This quick wake-up workout will help get you into the routine of taking a few minutes to take care of yourself. When we put ourselves first for a few minutes, we are then better equipped to take care of everyone else.
Metabolism Boost Wake-Up Workout Routine
10 Lunges (per leg)
10 Sit-ups
10 Push-ups
20 Tricep Dips
20 Squats
20 Jacks (jumping)
30 Sec Plank
Feel free to add to these numbers or do more than 1 set of this wake-up workout to add to the intensity of the cardio workout when you are ready or if you have a little more time.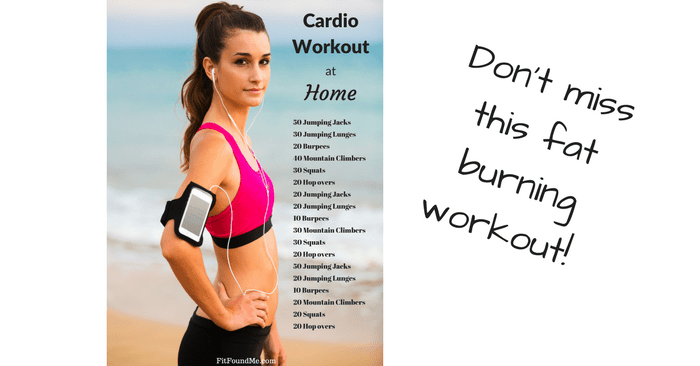 Adding this to your daily routine will soon have you ready to make room for a full workout lasting 30-40 min that will lead to an even greater metabolism boost to burn extra calories all day.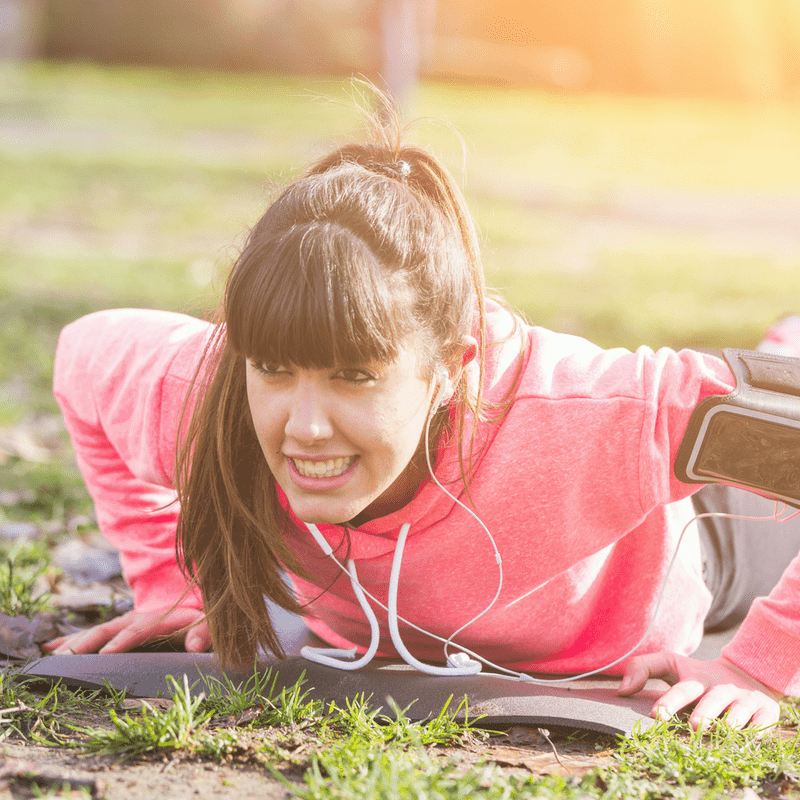 As with any weight loss program, it is best to start slow and not change everything at once for long-term benefits.
If you need some motivation with this wake-up workout, pop over to check out the Facebook weight loss community designed especially for women over 40. It's a great place to get support in your weight loss efforts through daily tips and motivation, training videos and encouragement.
When you have more time, give this fat burning workout part of your weekly routine also.
What is your biggest struggle with losing weight?