Craving a candy bar but trying to lose weight? Grab one of the many delicious high quality protein bars out there to lose weight and feed your cravings!
There are tons of protein bars and protein shakes out there, so regardless of your tastes and personal preference, there's no doubt that you're going to find a protein bar that you love.
In fact, you might even love your favorite protein bar so much, that you want to eat them all the time. I know the feeling, because I love protein bars myself.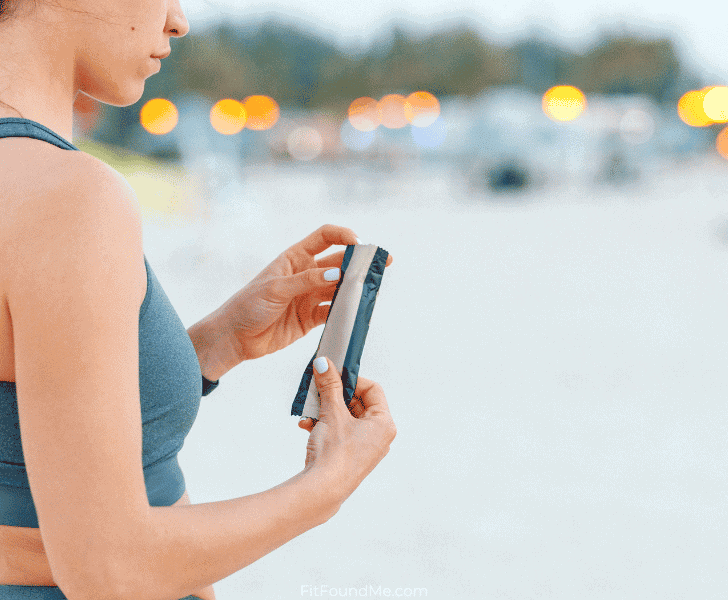 However, like you'll hear from many other people who are health and fitness experts, it's not good to do anything in excess. While these bars are great for your weight loss goals, an excellent choice is always aim for whole foods first. When whole foods aren't available, or convenient, meeting your protein needs can be met through a good protein bar.
We're going to discuss protein bars, today. Specifically, we're going to talk about how many protein bars you can eat in a day. Sure, you're eager to get to eating your protein bars (and that's a good thing) but you can't have the whole box in one sitting!
Let's get into it.
What are Protein Bars?
There are plenty of different kinds of protein bars out there, and one that I happen to love, is sold by 1st Phorm (I think they're the best protein bars). According 1st Phorm, protein bars are convenient ways to eat something that is packed with protein.
Here's the thing that you might not expect from a protein bar: 1st Phorm's protein bars are actually meal replacement protein bars. This means, that when you eat one of 1st Phorm's bars, you're actually eating a protein bar that has enough nutrients to constitute one meal.
This isn't always the case with other brands of protein bars. Sometimes, they are intended to be used as a quick pick me up, that is eaten in between meals. But with 1st Phorm's formula, you can eat a protein bar in lieu of eating breakfast, lunch, or dinner. That is, the protein bar functions as your meal.
How awesome is that?
If you're running late in the morning, or you're tired after a long day at work, or you're finding it hard to carve out time in the workday for a nutrient dense lunch, then you can opt for a protein bar. This makes it super easy to stay on track with your weight loss journey.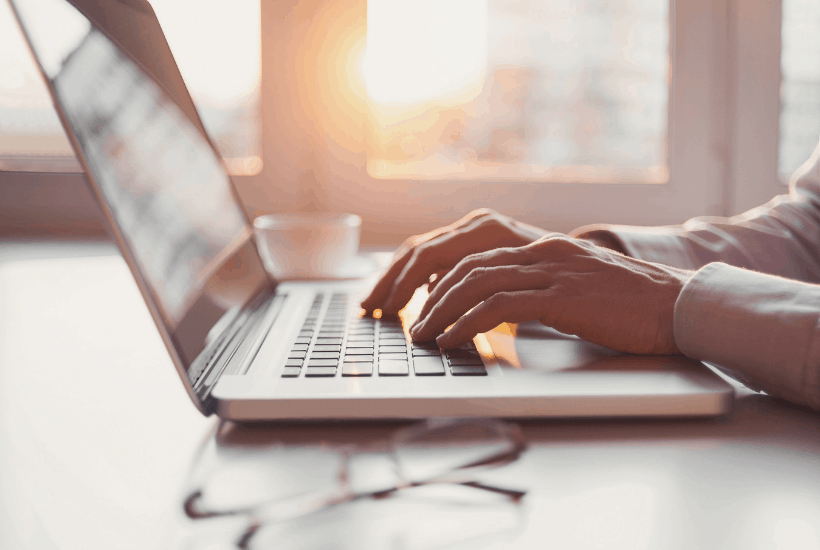 14 Day Bootcamp Challenge to a Healthy Lifestyle
This quickstart challenge is for the women who want to know the right foods to eat, but without a set meal plan to follow. Quickly learn how to put together your own healthy meals and snacks, along with so many other important healthy principles to create a balanced healthy lifestyle. And…all in 14 days!
Through daily emails, I will share some habits and principles you can start tomorrow morning that when used consistently, you WILL lose weight. You'll get assignments along the way to implement immediately along with help from me via email if you have any questions. This is a great way to jump right in to start transforming your life! Read more details below…
What Different Flavors Do Protein Bars Come In?
When you're making changes and curbing your intake of unhealthy foods, you might be worried that it'll be jarring to eat delicious healthy foods, like protein bars. Everyone has a sweet tooth and needs to eat!
But let me tell you, the good protein bars taste good. So even though you're consuming a meal replacement bar that's good for you, you're going to feel like you're indulging in something that isn't good for you. A protein bar can be tasty, even as it ups your daily protein intake, contains little sugar content, contains little high fructose corn syrup, and contains healthy fats. A win!
Plus, you won't get bored of the meal replacement bars that you're eating, because they come in a wide array of flavors. So, if you're interested in one flavor one day, you can switch things up and eat another flavor the next day.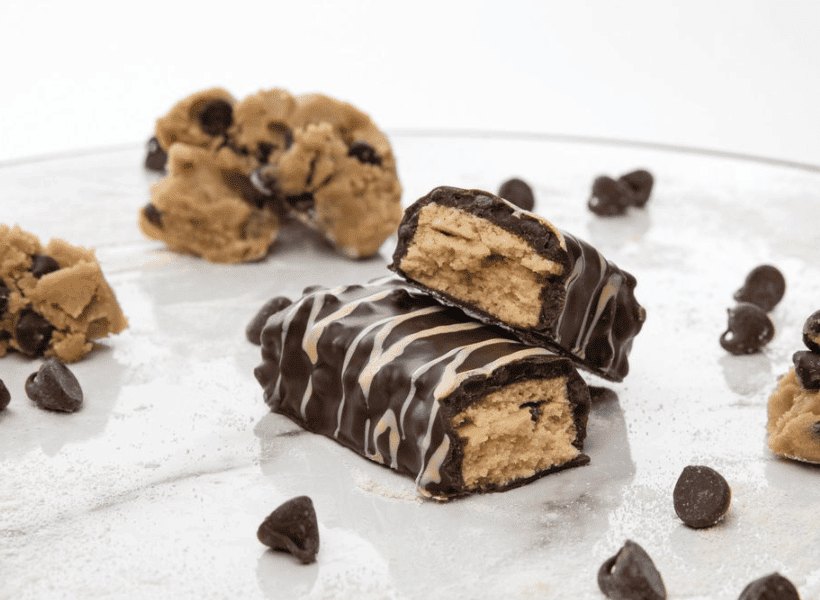 1st Phorm Protein Bar Flavors
Choco Chip Cookie Dough
Birthday Cake
Blueberry Muffin
Chocolate Crunch
Chocolate Mint Cookie
Chocolate PB Pretzel
Peanut Butter Lover
Salted Caramel
Those flavors are more unique than just regular plain chocolate and vanilla. I'm sure after reading this list, you're eager to try protein bars out, because who knew that you could eat flavors like Birthday Cake, while maintaining a healthy lifestyle?
I sure wouldn't have expected that when I first started with my journey, but I can confirm that it is true—you don't have to feel guilty for eating a delicious Birthday Cake flavored protein bar!
What are the Benefits of Protein Bars?
There are benefits to protein bars that are lifestyle related, and there are benefits to eating a healthy protein bar. So, let's go over some of the benefits of eating protein bars and what to look for in a good quality protein bar.
They taste great. Do I dare say as good as a candy bar??
They're quick and easy, so if you have a busy lifestyle, they won't burden you like prepping a meal with real food would.
You can purchase them in bulk, which means you don't have to remember to purchase them at the grocery store constantly.
You can eat a meal replacement bar for a meal or snack.
There should be around 20 grams of protein in each bar.
There should be a low amount of added sugars in each protein bar.
Helps you get enough protein to hit your macros goal.
Stash some in your purse, car anywhere you can access when on the go!
This list isn't exclusive, because there are so many benefits to eating protein bars. But I'm not over exaggerating when I say that protein bars are life changing. They make staying healthy so simple.
You don't need another thing to worry about throughout the day, and when you opt for a protein bar, you're going to be making mealtime or snacking super easy for yourself. There's nothing better than that.
What Should I Avoid in Protein Bars?
If you pick out a protein bar that is good for you, then you can enjoy the energy bar guilt free. But often times, there are sneaky protein bars that aren't healthy for you, and you should think twice before eating these.
There are so many protein bars out there that are marketed as 'healthy.' The box might say compelling things, to convince you that you're choosing a food that's good for you. But if you look at the ingredients that are in some bars, and they aren't natural ingredients, then know that you're being deceived by the manufacturer.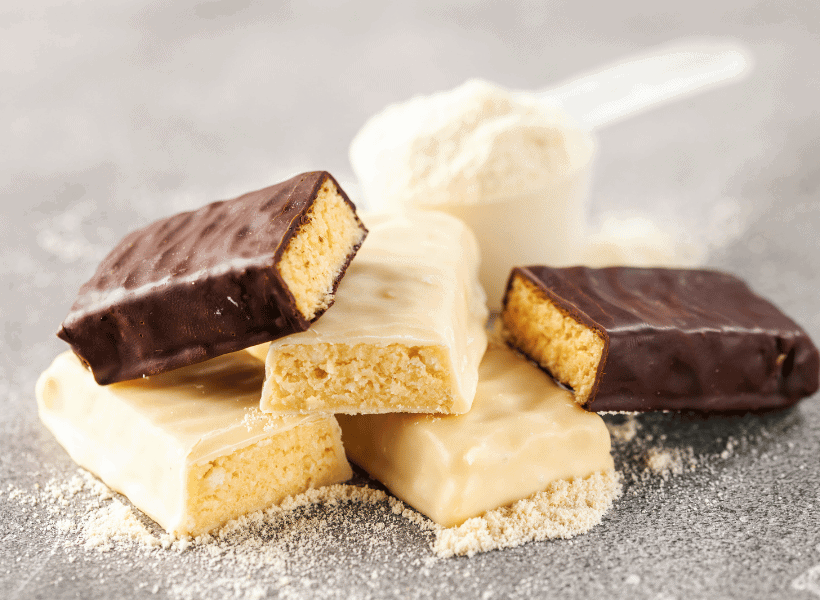 Nutrition Label Red Flags
If you see an array of ingredients that you don't recognize, too much added sugar, artificial sweeteners, grams of fat, saturated fats, or not high protein content in the bar, then it's a good idea to steer clear of these protein bars.
Bars that have a lot of sugar in them might taste good, but when it comes down to it, taste doesn't fill you up or get you healthy. Don't get me wrong, there are plenty of protein bars out there that taste good and have health benefits, but you shouldn't opt for one just because it tastes good. Always read the ingredient list, and then decide if it has nutritional value or not!
What is the Best Way to Incorporate Protein Bars into My Diet?
Protein bars are a great source of protein, and they're fast and easy. So, if you're looking to up your daily protein count, in a way that won't cause you stress, then you should add a protein bar into your diet to replace a meal.
Whether the protein bar gets you through a tough workout or a slump that always leaves you feeling tired in the middle of the workday, a protein bar functions as a great meal replacement that is sure to leave you feeling energized.
How Many Protein Bars Can I Eat in a Day?
If you're starting a weight loss journey, then you might be familiar with several bad habits that many of us have fallen into at one point or another. Whether you have a habit of binging foods in large quantities, eating because you're bored, or snacking too much because something tastes good, it's hard to break these habits.
So, when you find a food that you love (even when it's healthy, like a protein bar) then you might be tempted to fall into your old, bad habits.
However, I'm here to tell you that it's important to eat them in moderation. It's vital that protein bars are eaten in conjunction with other whole foods and nutrient dense meals. So, it's best that you limit your protein bar to fit into your macros.
It's not going to be detrimental if you have more than one a day every once and awhile, but protein bars are not intended to sustain you through the entire day. It's important that you're drinking plenty of water and having meals that are fresh and full of the other nutrients that you need to survive.
You can't live off just protein. It's that simple.
Even if the benefits are incredible, they aren't enough on their own.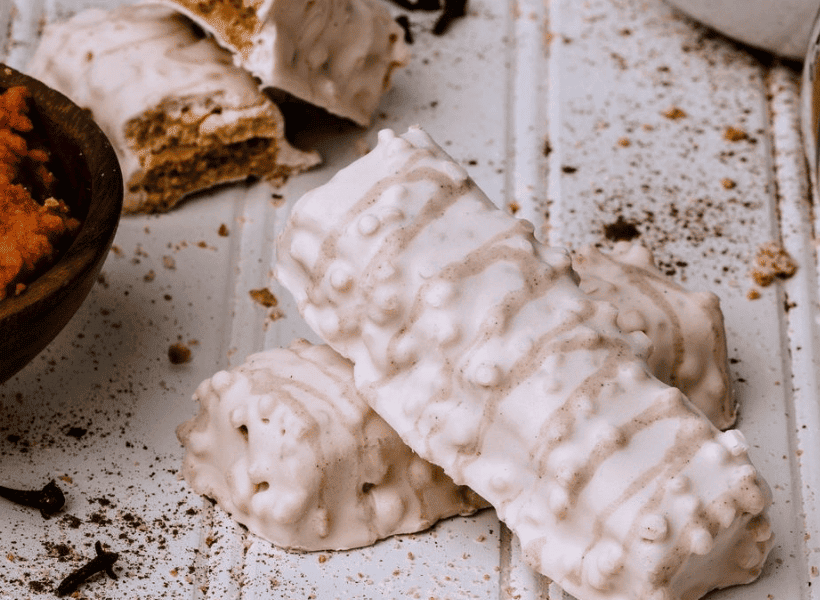 Final Thoughts
Moderation is key, whenever you're making any change in your diet or exercise routine.
Here's the thing: you can't eat them all day, but you can eat protein bars frequently. As long as you aren't trying to replace every meal with a protein bar, you shouldn't worry too much, if you're eating a protein bar every day.
Weight loss is hard. It's easy to fall into bad habits, and it's easy to experience weight gain because you aren't in a calorie deficit. But if you're conscious about the nutritional value of the protein bar that you choose, then you're on your way to getting healthy.
I hope that you've learned a lot about protein bars. I can't say enough good things about them, and I hope that they help you as much as they've helped me!