When you're trying to lose weight, you probably want to know tips and tricks to make the process easier. So, when I'm asked: "is a Stairmaster or a treadmill better for weight loss," people usually want to know which machine will make you lose weight faster.
The truth is, weight loss depends on a lot of factors, so it's hard to give a clear answer, as to which machine is better. However, the good news is, that if you use each machine consistently, you'll be able to see results. Both can be used for cardio workouts and toning.
I want to discuss the treadmill and the Stairmaster, so that you'll understand how each can help you lose weight. Let's get started!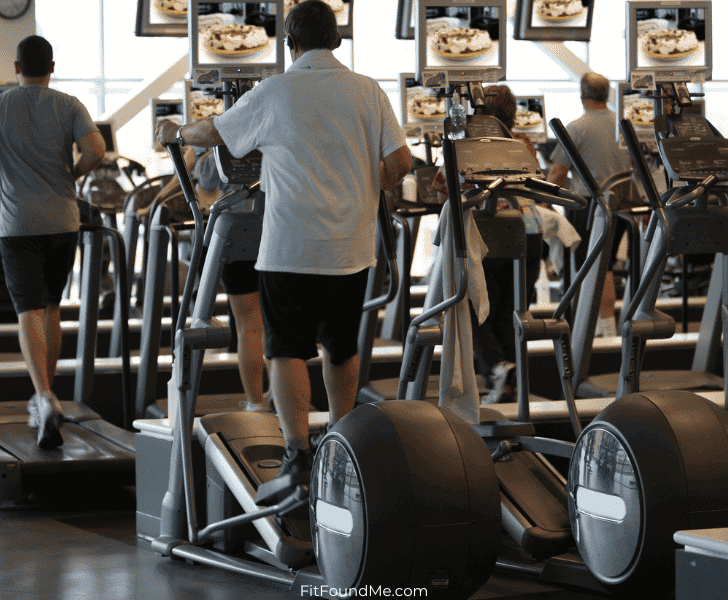 What is a Stairmaster?
The Stairmaster is a low-impact exercise machine that is relatively easy to use. Just like you would when you're walking up a staircase, the stair stepper simulates the experiencing of going up an inclined staircase. All that you do to complete exercises on the Stairmaster, is stair climbing!
What is a Treadmill?
Pretty much everyone knows what a treadmill is—they are fitness machines that allow you to walk or run at a certain speed or a certain incline. On a treadmill, you can change the incline or the speed as you workout, which makes it so that you can have incredibly diverse treadmill workouts.
Plus, what's easier than a treadmill? It's the simplest cardio workout machine out there, because you won't have to learn the specifics of any complicated equipment.
What are the Pros of Using a Stairmaster?
You'll improve your cardiovascular health and fitness.
One of the benefits of exercise, is that when you work out, you'll be able to have more endurance and better heart health. This is great, because you'll have more energy, so after using a Stairmaster, you'll be able to keep up with the kids in your life, perform the household chores you've got to do with ease, and do everything else with plenty of energy.
Your muscle mass will increase.
When you're working out on the Stairmaster, you're going to improve your strength, which means you'll tone your muscles. Aesthetically, this is a plus, but also, you'll be getting stronger! That's the best part, when building muscle.
Stairmaster machines are really low impact.
Exercise has tons of benefits, but it's going to be detrimental if you hurt yourself. To avoid different injuries, the best option for you is going to be to participate in low impact activities, and the Stairmaster is one of those activities that won't put you at a high risk for injuries.
You can monitor your heart rate easily.
If you're trying to reach a certain maximum heart rate, then using a Stairmaster is a good idea. It's really simple to measure your heart rate with a Stairmaster, especially with a fitness tracker.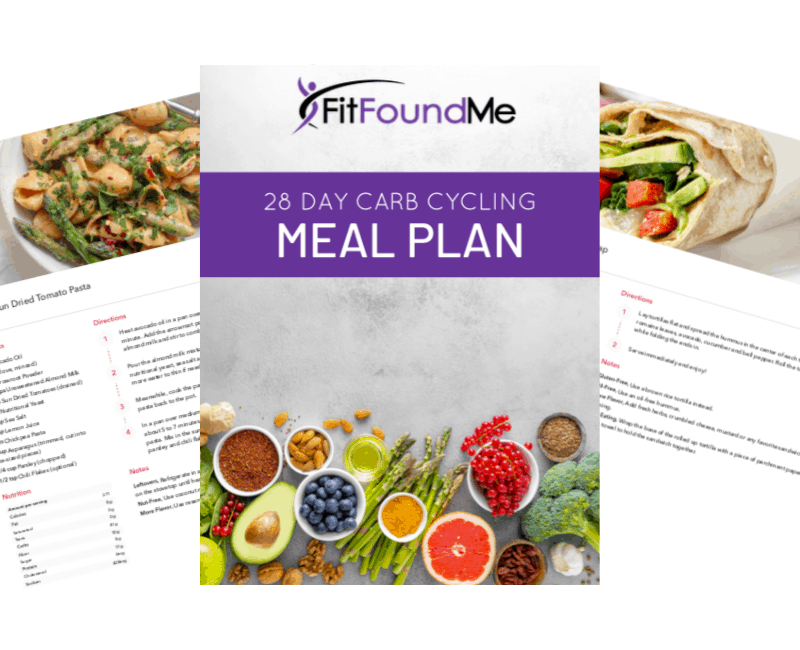 28 Day Carb Cycling Meal Plan: 1200-1500 Calories
Looking to get fit and healthy while still enjoying your favorite foods? Look no further than Fit Found Me's carb cycling meal plan!
Our meal plan is designed to help you achieve your fitness goals by strategically cycling your carbohydrate intake, resulting in increased fat burning and energy levels. Plus, with our delicious and satisfying meals, you'll never feel like you're sacrificing taste for health.
Whether you're a seasoned athlete or just starting your fitness journey, our meal plan is perfect for anyone looking to get in shape and feel great. With a wide variety of meals to choose from, you'll never get bored and will always be on track towards your goals.
So why wait? Join the thousands of satisfied customers who have achieved their dream bodies with Fit Found Me's carb cycling meal plan. Order now and start seeing results today!
See FULL description BELOW
What are the Cons of Using a Stairmaster?
You can't focus too much on your upper body.
When you're exercising, it never hurts to work out as many parts of the body as possible. So, if you're alternating the kind of exercise workouts that you do each day, then this isn't really going to be too much of a problem for you, because you can just work your upper body another way. However, if you only exercise on the Stairmaster, then you might run into problems.
It's not good for people with lower back problems and back injuries.
If you're someone with a risk of injury, then you've got to know which kinds of equipment that you should avoid. When using the Stairmaster, you've got to be conscious of the fact that it isn't the best for people with back issues. So, to avoid worsening injuries, don't use it if you have back problems.
It's repetitive.
Here's the truth, some of us like monotonous exercise machines and some of us don't. If you're looking for a more exciting workout, then you might not enjoy the Stairmaster. However, if you're someone who can put on a podcast and be content on a monotonous machine, then you'll be all good. It just depends on your personal preferences!
You can't customize your workouts very much.
On the treadmill, you can really cater the workout to your needs, by changing the incline and the speed of your machine. Unlike the treadmill, you can't customize the Stairmaster's level of intensity very much.
What are the Pros of Using a Treadmill?
Your heart health will improve.
When you participate in cardiovascular exercise, you're going to be improving your heart health and cardiovascular fitness. This is beneficial for your endurance and energy levels.
It's a great option for interval training.
Like I've alluded to, it's easy to use the treadmill for interval training, because you can up the incline or up the speed, depending on your needs. This makes it easy to have a workout that's tailored to your fitness level.
It's really convenient.
If you're using a treadmill, it's super convenient because you can have a quick half-hour workout, and you'll burn a decent amount of calories and body fat if you're walking or running at an incline. Plus, you can easily buy a treadmill for your house, because it takes up a small amount of space—especially if you have a walking pad or a standing desk treadmill.
You're going to be participating in a low impact exercise.
Again, you never want to participate in an exercise that is going to put you at risk for injury. So, before you start a new workout, make sure the exercise machine works for your body—in the case of a treadmill, it is really low impact, which means there's a lower chance of injuries.
You can easily measure your heart rate.
A lot of treadmills have built in heart rate monitors, which makes it easy to monitor your heart rate while you're exercising. But even if your treadmill doesn't have a heart rate monitor, you can use an external heart rate apparatus, easily.
What are the Cons of Using a Treadmill?
The machine focuses on the lower body more.
Using a treadmill alone, makes it so that you're primarily working your lower body. Like we discussed with the Stairmaster, you're able to offset this, by performing other exercises. Plus, another great way to work your upper body while walking on the treadmill, is by using weights while walking. However, it is a con that you primarily work your lower body on the treadmill.
It can be repetitive.
Like the Stairmaster, the treadmill can be boring, if you're someone who doesn't like workouts that are monotonous. However, you can listen to music, listen to a podcast, or watch TV, while you're on the treadmill. So, it just depends on your personal preferences as to if this bothers you or not.
It will cost money to go to the local gym or to buy a treadmill, when you could walk outside for no cost.
Of course, it's free to walk outside, in most cases. So, although many people believe that the monthly gym membership or treadmill expense is worth it, because you'll be able to control the incline and the speed of the machine, you could always walk outside.
Will I Burn More Calories on a Certain Machine?
It's hard to give a concrete answer, here. People burn calories differently, depending on their age, weight, height, gender, and more. Plus, depending on how intensely you exercise on both machines, the number of calories that you will burn on each machine will change. Another thing that will affect the amount of calories that you burn, is how long you exercise.
Weight loss and fat loss comes with maintaining a calorie deficit, so figure out how many calories you consume and how many calories you burn. When you do this, you'll be able to lose weight on either the treadmill or the Stairmaster.
All you have to do is track your movement and food, and if you have an idea of what puts you in a calorie deficit, then you're going to be successful.
Final Thoughts
There isn't one machine that's a better option than the other—they're just different!
Both the Stairmaster and the treadmill are a good way to lose weight. When it comes down to it, you've got to exercise to lose weight. There's nothing worse for your health, than being sedentary. So, to ensure that you're successful, try both the Stairmaster and the treadmill. Whichever one seems right for you, is the perfect machine to use.
Experimentation is the best way to figure out a health and exercise routine that is perfect for your lifestyle. So don't be upset if you don't like the Stairmaster, because you might like the treadmill instead! Stay focused on your fitness goals, and when you do, you're sure to succeed.
I believe in you, so get started on either the treadmill or the stair master, today. They can both help you lose weight!