Smoothies are an excellent way to get more superfoods into your diet because they taste like a fun treat – not a glass of veggies. Read on for some of the best smoothie superfoods for women's health and weight loss!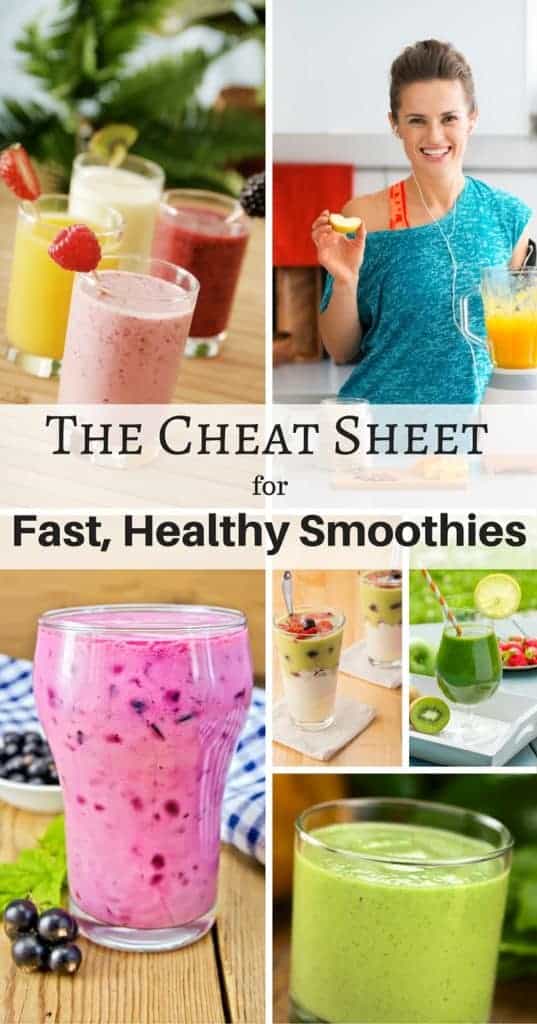 How to Get More Veggies and Superfoods into your Diet
I have really been trying to be conscientious about getting enough vegetables into my daily diet. The meal plan with the 21 Day Fix makes a lot of sense for me. When I stick to the plan, I can feel the difference in my energy level and on the scales.
However, it can be a challenge to get all of the recommended vegetable servings.
After our trip to Vegas and enjoying Jamba Juice for a few days, I really began to crave smoothies. I knew I could manage my vegetables through the right recipes. I found the recipe to the Greens Smoothie from Jamba Juice plus I tried a few others.
Here is what I have discovered: You can throw almost anything into the blender and make a delicious smoothie!
Superfood Smoothie Ingredients
There are so many superfoods to add to smoothies – especially if you don't like the taste of dark green, leafy vegetables. Veggies in smoothies are usually masked by the flavor of whatever sweet fruit you add.
The basic formula for a great smoothie is one cup of fruit, one cup of liquid, and one to two cups of superfoods, but this can vary depending on your ingredients.
Check out this list of fruit and veggie smoothie ingredients, and definitely play around with the ratios to get your smoothie just the way you like it!
Fruit
Add one cup of any fruit you enjoy. You can use fresh or frozen fruit. Frozen will give you a thicker consistency. If you use fresh, you may want to add a little ice to your smoothie.
Some of my favorite fruits for smoothies are:
nectarines
peaches
bananas
plums
blueberries
strawberries
raspberries
pineapple
mango
Superfoods
This is what makes a smoothie so awesome! You can add most of these nutrient-dense superfoods without even tasting them. Add about one to two cups of leafy greens, a teaspoon of spice, or a tablespoon of seeds.
Here are some of the best superfoods for smoothies:
spinach
kale
spring mix, arugula, bok choy, or any of the darker green lettuce varieties
avocado
ginger or turmeric (will add a spicy flavor)
matcha (will add green tea flavor)
chia seeds
hemp seeds/hearts
flax seeds
Liquid
Start with about one cup of liquid, then play around with the amount and type of liquid you use to find what you like best. And of course it's fun to mix it up!
water
coconut water
almond milk
coconut milk
any nut milk
fruit juice (watch out for added sugar)
greek yogurt or coconut yogurt
ice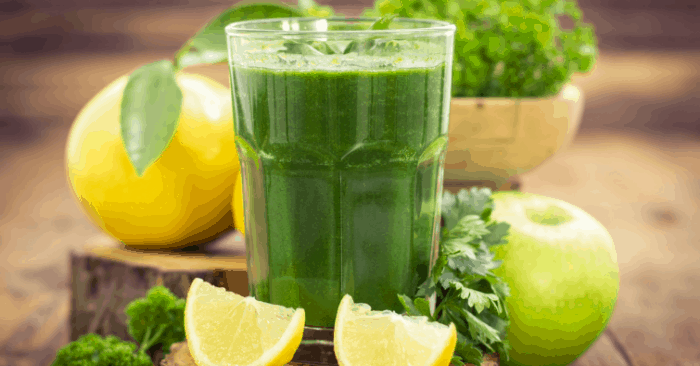 Smoothie-Making Tips
Add in protein powder or any nut butter for more flavor and nutrients.
You can vary the smoothie ingredients very easily to add variety.
Add in fruit juice and more ice for a fruitier taste, just beware of any added sugar.
If you use frozen fruit, you don't need as much ice, if any.
Blueberry Nectarine Superfood Shake Recipe
This is one of my favorite smoothies for women's health. It's full of antioxidants and fiber, and the chia seeds add a dose of healthy omega-3 fatty acids! Simply throw all the ingredients in a blender and blend until smooth.
1 nectarine
1/2 cup blueberries
1/2 Greek yogurt
2 cups spinach
1 cup crushed ice
3/4 cup coconut milk (use 1/2 cup for a thicker smoothie)
1 Tbsp prepared chia seeds (recipe below)
Chia Seeds Prep
Chia seeds have so many fantastic health benefits. Just mix 1/2 cup of water, almond or coconut milk (or any kind of milk) with 2 Tbsp chia seeds. Let sit for about 10 min. This chia "pudding" can be refrigerated for up to 4 days and added to oatmeal, smoothies, yogurt, soups, and more.
Healthy smoothies provide a great alternative to trying to prepare a balanced meal when you are rushed for time. It takes about 5 minutes to get a smoothie ready, and it's easy to take on the go.
A smoothie at lunch can fill me up for at least 2 hours, often for over 3 hours. Plus, I am getting tons of amazing nutrients.
What I love the most about smoothies is the endless combinations of flavors. You never have to make the same smoothie twice!
What smoothie superfoods are your favorite? Make a smoothie and tag me on Instagram @fitfoundme!