These unique food gifts and gadgets will excite all the healthy eaters in your life. We've rounded up some of the most interesting and delicious food gifts and kitchen gadgets we could find for your favorite foodie gift recipient. All kinds of food lovers will love these – no matter if they are established chefs or great at Door Dashing, the perfect gift is on our list for this holiday season.
No need to be stumped or discouraged this year, there are so many great ideas for the perfect Christmas gift from small appliances, to food delivery services to cooking with natural ingredients that any would be a great healthy gift idea.
What Makes Good Food Gifts for a Health Nut?
Many things could be good gifts for a healthy eater, whether it be specific cookbooks, cooking utensils, gift cards, or a food you made that you know that they would enjoy! As long as you add in personalization and make it a thoughtful gift that keeps in mind their tastes and preferences, anything in that category would be a great gift.
It is nice to keep in mind practical aspects and other things that the person you are getting a gift for may need. Did they mention they wanted to branch out and learn more styles of cooking, or that they are wanting a specific cooking utensil? Any hints that they may have been dropped are good indicators of things to buy for your friend that would align with their lifestyle and needs.
Last Minute Gifts for Healthy Eaters
Healthy Meal Kit Delivery
While we may have someone in mind who is a healthy cook, we also all may get a little short on time when it comes to cooking our meals. That's why a healthy meal kit delivery service takes out the guesswork and gives you all of the ingredients that you need to make unique, tasty, and health-conscious meals. Some nice examples are Blue Apron, Daily Harvest, and Freshly, all of which provide full ingredients to make fresh meals with ingredients that can be tailored to any dietary restrictions.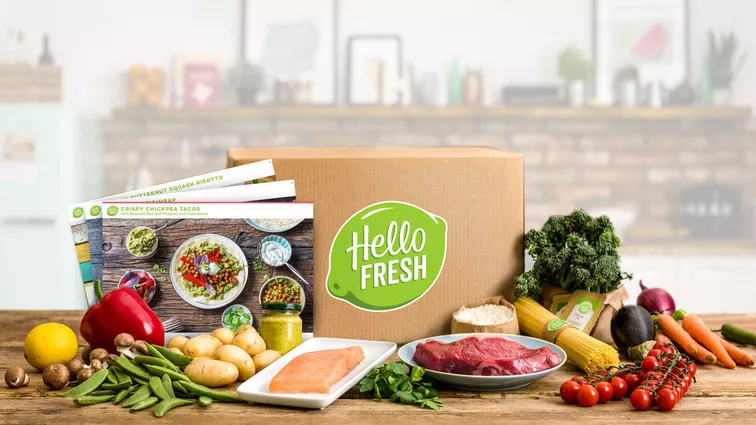 Fruit Basket
Health enthusiasts and foodies alike can all enjoy a nice fruit basket. Whether you want to make one yourself with fruits, you know your gift recipient enjoys, or you want to buy one pre-made from an online delivery service or from your local grocery store or farmer's market. Fruit baskets can be a simple but thoughtful way to give your friend who is trying to eat healthy, delicious, and useful treats!
A fruit basket like this is an easy and customizable option for any occasion. It offers fresh fruits, nuts, cheddar cheese, and sea salt crackers. This basket can be customized for any occasion, birthdays, holidays, thank you, and even sympathy events. Fresh fruit is amazing for healthy eaters, but a snack basket that may last much longer is one with dried fruit.
This is a great option for a dried fruit basket because it even comes with a wooden, sustainable, and reusable basket. This basket also promotes that the fruit has no added sugars, is kosher, dairy-free, gluten-free, and halal.
Edible Arrangement
If you're looking for something that is similar to a fruit basket but fancier, then an edible arrangement make awesome gifts! There are so many ways to customize the arrangements, even adding letters in pineapple for special occasions. There are options to even include chocolate dipped fruits, flower arrangements, and even the plain fruit arrangements are crafted with creativity and care.
You can see this in the several pineapple and melon flowers, melon balls, and star shaped fruits. This is a fun and festive gift for any occasion for your resident healthy eaters. You can also be sure that there are plenty of choices when it comes to customizing by occasions, such as specials for valentine's day, birthdays, and even thanksgiving. These can be delivered anywhere and can be searched for by price and occasion.
Herb Garden Starters
If the healthy eater you are gifting for is one who enjoys fresh ingredients and herbs, then a wonderfully thoughtful gift would be an herb garden starter! This is a nice way to expand on the healthy aspect without making it only about food. This is also a good way to foster a hobby for your friend that may have expressed interest in.
This is a highly rated option for a window herb garden kit. It includes nine herbs such as: dill, basil, chives, thyme, parsley, oregano, cilantro, sage, and mustard. It is also a sustainable option because it includes bamboo markers to mark your herbs and reusable pots in case you want to reuse them in the future. You can use these seeds and sets to grow fresh herbs and place them right on your windowsill, so instead of having to buy dried herbs at the grocery store, you can walk right to the window and pick them fresh.
Charcuterie Boards
Something that has been gaining popularity, and rightfully so, are charcuterie boards. They are a delightful mix of finger food combinations that are great for wine and cheese nights, or any other combinations that you may enjoy. For the healthy eater in your life, a charcuterie board is a nice way to get a sample of several different healthy finger foods for them.
Perhaps opt for a charcuterie board like this that includes utensils for cheese spreads and has a sliding drawer in which to keep the utensils. It is also environmentally sustainable as it is made from one hundred percent natural bamboo.
Ideas for DIY Healthy Gift Basket
Organic Snacks
If you are looking for things to put into a unique healthy food gift basket, then a great place to start is with organic snacks. The realm of organic snacks can be large, but there are a few choices to start with, such as these delicious organic fruit bars. Made with pineapple and passionfruit, these not-so-usual flavors will be sure to intrigue your healthy eating gift recipient and will be a great addition to a gift basket.
If you would rather have an assortment to add to the basket all at once, then this is a perfect way to fill up your personalized gift basket. It includes various healthy snacks such as veggie straws, granola bars, fruit gummies, and skinny pop.
A final unique treat to add to your gift basket are these seaweed snacks. These contain zero cholesterol, trans fats, and sugars, making this a perfect healthy snack to replace high sodium and high cholesterol potato chips.
Nut Butter
If the person you are making the gift basket for does not have any tree nut allergies, then adding in some nut butter options is a great way to gift a delicious gift of healthy fats.
Nut butters (get FREE shipping with my link) are a great way to add protein and flavor to fruits, crackers, and even toast. This brand of nut butter is high protein with 10 g of protein in every serving and loaded with healthy fats. Four delicious flavors to choose from. Choose 2 favorite flavors (Brownie Batter, Cinnamon Roll, Honey Butter, Peanut Butter Banana) for a variety.
Smoothie Kits
As many of us are always on the go, a nice option for your always-on-the-move healthy eater would be smoothie kits! A packet smoothie kit is a tasty and quick way to prepare a post-workout or breakfast snack.
Another smoothie option is including a monthly subscription of pre-made smoothies from SmoothieBox.
Health-Conscious Candy
Even our most healthy friends likely have a weak spot for candy. So, why not help them relieve their sweet tooth with health-conscious options! You do not have to avoid the world of sweets entirely because there are several low-sugar and organic choices to add to your food gift basket.
Starting with these amazing low sugar and plant based sourmelon bites. With only 3 grams of sugar and low calories, these are great candy that will fit into your friend's healthy low sugar or vegan diet.
YumPops, which are vegan, allergy-free, organic, and gluten-free, could be a great addition. Highly rated by buyers and with a variety of flavors, this is a nice choice to sprinkle into the gift basket.
Cooking Utensils and Small Appliances
Spiralizer
Healthy kitchen gadgets can be a fun gift. One of the hottest gifts for keto diets or low carb lovers is a vegetable spiralizer.
This can be used to create replacements for carb heavy pastas by using substitutes like zucchini noodles.
Food Processor
A food processor is also an amazing appliance to use in the kitchen for healthy cooking. It can create homemade nut butters, salsas, and hummus, among many other things.
Immersion Blender
Hand blender is a unique cooking utensil that may not be well known but is essential in making creamy and healthy soups, mix hot chocolate, protein meal replacement shakes and anything that needs a little blending.
Instant Pot
Perfect for the busy people in your life. Instant pots (this one even includes a Sous Vide) are the fast cooking relative of the slow cooker, the modern pressure cooker. Food tastes like it was simmering all day when it actually can be cooked in a fraction of the time.
Slow Cooker
While it may seem like everyone has one of these in their own kitchen, the newer model Slow Cookers are a bit more high quality with how the lid and closure is designed. Could be the perfect time for your friend to upgrade.
Air Fryer
The epitome of healthy eating and envy of any health-conscious friend is to have an Air Fryer on the counter. Many who have these use them on a daily basis to support a healthy lifestyle by cooking some all time favorites in a more health friendly way.
Juicer
Juicing has become one of the more popular clean eating ways to meet daily fruit and vegetable requirements. Whether your friend enjoys the fresh juice of fruits or vegetables, or a mixture, this Sana 727 juicing extractor would be the ideal gift for the very special person on your list. Or, you can opt for the more budget friendly juicer that would still be helpful for those who love the benefits of juicing.
And, if budget isn't an issue, this Sana juicer is the best of the best with the quality it provides. It's new and can be the perfect present for a family member and/or a very special healthy person on your list.
Food Scale
This may not seem a fun as some of the other gifts in this guide, but the health benefits of using a scale to track food, bake and cook healthy foods is priceless. This is a gift that will be used for a long time while providing daily value to their routine.
Stocking Stuffers
Tote Bags
If you want to get a more wearable or personalized gift that your friend can use, then there are several choices in different categories. A nice choice would be a sustainable tote bag that can replace those plastic grocery bags that we all either throw away or have way too many of!
Water Bottles
Another option for a healthy eater is an infuser water bottle. If your gift receiver enjoys teas or just infused water in general, then an infuser bottle (especially this rose gold infuser bottle) is an awesome choice! With an option for an eBook with recipes that your friend can use and an insulating sleeve, the possibilities are endless for the flavors they can create while also staying hydrated.
Special Olive Oil Dispenser Bottle
One of the most popular of the pantry staples, Extra Virgin Olive Oil is a primary foundation for healthy cooks. Gifting a dispenser bottle like this could make the top of the best gift list.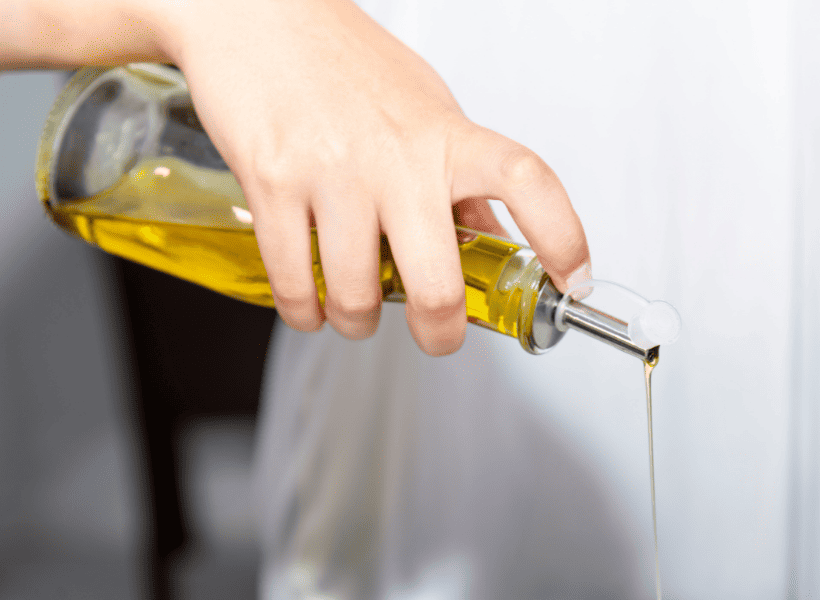 Gift Card to a Favorite Specialty Store
If you are still stumped after this list or just really short on time, perhaps a gift card to somewhere like Williams Sonoma or Sur la Table would give the gift of your friend choosing their own new things for the kitchen. Bonus if you need a great gift but don't have time to run to the store, or wait for snail mail to deliver. Order an egift card for a delivery within seconds if needed!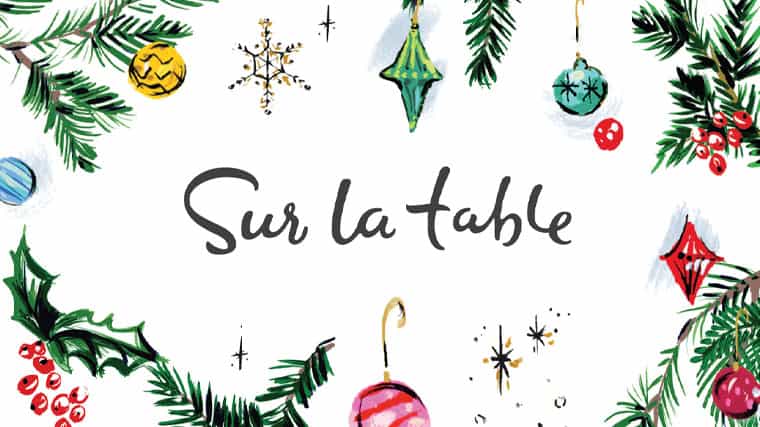 Healthy Food Gifts Idea Guide
Hopefully you have gotten some great ideas in this gift guide to help your holiday shopping. The best part of giving any of these healthy gift ideas is that you will be contributing to someone's good health in a wonderful time of the year that brings much happiness and love to those around you.
Have runners in your life? Check out this list of 50 Fitness related gifts for Runners.