Few exercise options are as well known for producing weight loss while helping build endurance and even helping improve mental health than running. If you are overweight and looking for a great sport to get started with that can be customized at your own pace, running, even for beginners, is a great option.
Anyone can run and if you are not ready to run yet simply start with walking and work your way up.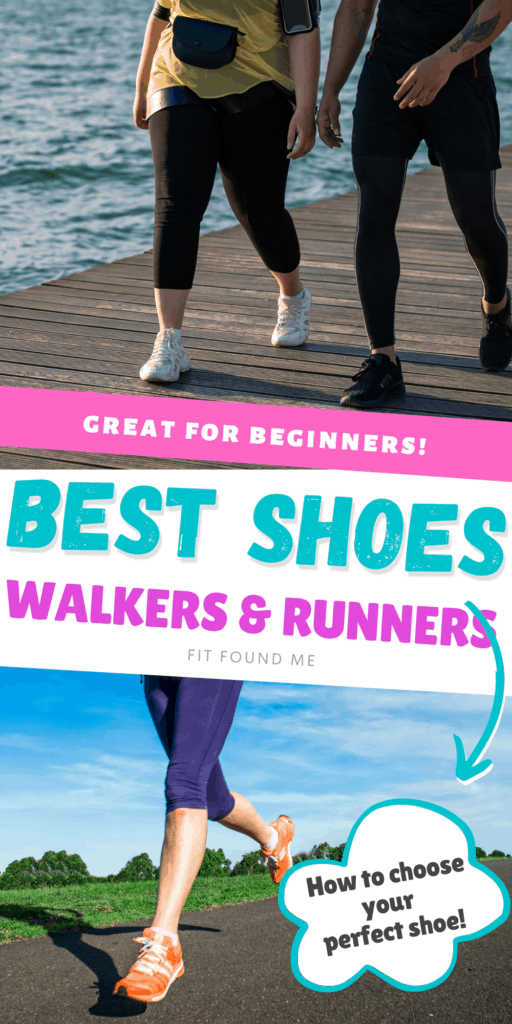 How To Get Started Walking Or Running When You Are Overweight
When you are overweight and looking to start the process of dropping pounds and improving your cardiovascular health walking and running is a great option for doing so.
The trick with starting to wake or run whether you are overweight or just new to it is to start slow and listen to your body's signals. Don't try to dive right into running, start slow with a walking or walk/jog program.
Treadmill Workouts for Beginners and/or Overweight
Getting started with walking or running on treadmill is a great way to ease into an exercise program. I've put together a long list of treadmill workouts for you here.
How to Build Up to Running
When you decide to start running you should start out slowly by adding in walks once or twice a day. You can find a great (affiliate link) couch to 5k program to help you plan your training and work your way up to running.
Once you have been walking for a while and you feel up to running, start with a popular interval training technique called fartleks. Despite its entertaining name, this technique can be effective for building up endurance and speed depending on your goal.
While out walking shoes a random point ahead to run to then slow back down to a walk to give your body a chance to recover and catch your breath before repeating.
Overtime start making your running periods longer and your walking periods shorter until you no longer feel the need to walk. This method allows you to start out slowly and makes running work for you.
Can You Run When You Are Overweight?
Yes, you absolutely can run when you are overweight. In fact, provided your doctor has approved your cardiovascular health you can dive right into running with a slow walk to run program.
Running can be hard on the knees and shins with more strain the higher your weight is but through proper training, you can build the muscles that make your body strong enough to run. The more you run the more your weight will go down naturally.
What Weight Is Considered A Heavy Runner?
Everybody is different and a weight that is overweight for you won't be the same as what is overweight for another person. The thing you need to understand is that in the running community you will not be seen as a heavy runner but simply as a runner.
You will find that running communities are quite encouraging and are often more than happy to help give you the push you need to succeed in your goals without the judgment you will find from others.
When it comes to over what weight makes you heavy enough to consider different shoes you should go more by how your shoes feel than what the scale says. Many shoes are designed for those lighter than 150 pounds which for some men is actually quite low.
Scales are useless for the most part as they do not give you the full picture. According to the scale and BMI charts, the rock is obese.
If you are overweight you will feel that you need more shock absorption and support to feel comfortable running. Use how your feet feel to help you make the right choice for you, not the scale.
What to look for in walking and running shoes
When shopping for running and walking shoes there are a few things you want to look for. You should have plenty of support inside including support for the arches of your feet and your ankles while still allowing a full range of motion. This will allow you to walk or run more pain-free.
Your walking and running shoes should have enough shock absorption to prevent your knees and hips from hurting when you run. These joints can take a beating if you do not have the right shoes for your feet.
There should be enough room for your toes to spread when you land. This is an important part of your foot mechanics and when your shoes are designed to limit toe movement it is easy to find yourself with stress fractures in your feet from the pressure.
Make sure your shoes fit without running at the heel. If your shoes rub at the heel, no amount of breaking them in will do any good at preventing blisters and pain. Adjust how tight your shoes are and experiment with different lacing techniques if you begin to have fit problems at the top of your foot.
For running shoes, you need more stability. In this case, you do not want the softest pair of shoes you can find unlike in the case of walking and working shoes. Instead, look for a shoe with more stability to help prevent injury with plenty of shock absorption with some bounce to it in the midsole.
Best Walking Shoes For Overweight Walkers
Walking shoes are built heavier than running shoes as you do not need the same lift but also tend to have less shock absorption built-in than running shoes. The same principles as running apply to your walking shoes.
On Running Cloudswift "Cloud Shoes"
Honestly, you can't go wrong with any of the On Running shoes (or walking shoes) if you're looking for great impact protection as well as arch support. The Cloudswift are the shoes I run in and I can't recommend them enough. They took me from not being able to run at all because of a bad back, to running every day if I choose.
The technology in the cushioning is like no other shoe I have tried. There are many different styles to choose from, but don't let that be overwhelming. There is a great "" on the website, or find a local Fleet Shoes store to try get fitted.
For running or walking, these shoes have my vote!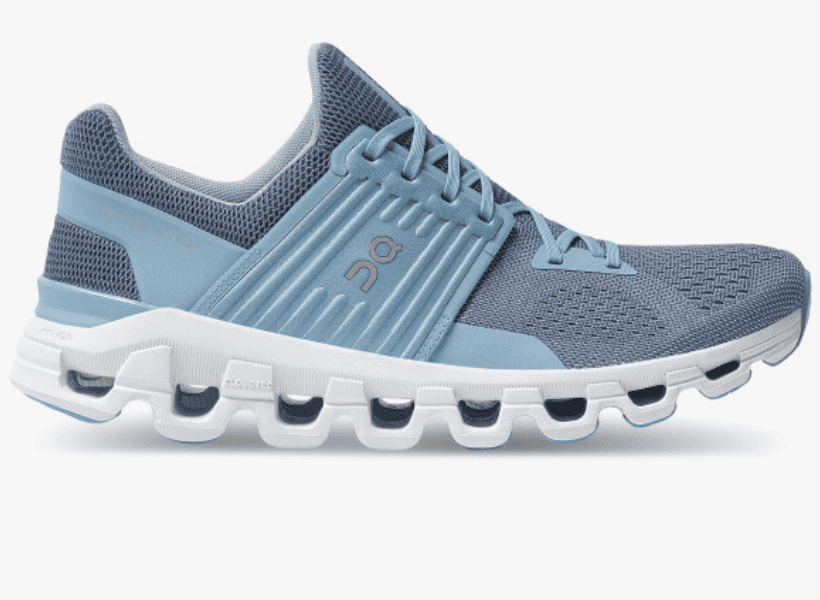 New Balance 840v2
This New Balance 840v2 shoe is a great choice for overweight walkers designed to fit the needs of your foot for the utmost safety while venturing on your journey to a healthier lifestyle. The middle insole padding on these walking shoes is designed to absorb the shock of excess weight better than regular shoes.
New balance offers these shoes in 3 widths in both men's and women's sizes so you can customize your shoe size to accommodate your personal foot shape easily. The top insole can be removed for adding in orthopedics if you have specialized insoles from your doctor.
Saucony Omni Walker 3
If you find that your feet hurt after a while of walking, the Saucony Omni Walker 3 is a great option. With extra cushion and a springy shock absorbing midsole, these shoes are perfect for cushioning long walks for those with extra weight putting pressure on their feet and joints. These tend to have a narrow fit but provide support to help correct ankle alignment helping to prevent injury.
Brooks Addiction Walker 2
The Brooks Addiction Walker 2 is available in both men's and women's sizes offering maximum support and cushion with plenty of room in the toe box for preventing cramping and injury. This show is good for overweight walkers as it is designed for a flat to medium arch to accommodate for flattened arches commonly found in those that are overweight. These shoes are designed with "guard rail technology" to help encourage proper footfalls to help prevent injury.
Best Running Shoes For Overweight Men
When choosing a running shoe for men you want to get the right fit. Many men often have larger feet that can take a beating when pounding the pavement so shopping for shoes in the right size is important even if it means shopping around.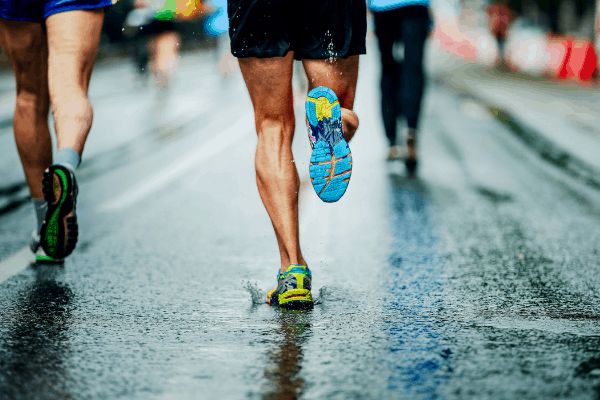 Saucony Triumph 18
The Saucony Triumph 18 is built with a lot of cushion while providing a wide midsole to help give you plenty of stability. This multi-use running shoe is designed to work well for all runners including those of a higher weight class. This shoe has a lot of spring for shop absorption in the sole helping to protect your knees with every foot fall.
Asics Gel-Nimbus 23
Running shoes like the Asics Gel-Nimbus 23 contain a shock-absorbing gel that helps reduce the strain on the bones and joints with each footfall. The gel is placed in the heel area where your foot falls should come into contact with the ground. The gel padding is not only comfortable but tends to prevent the shoe from bottoming out even for overweight runners.
Brooks Glycerin GTS 19
This shoe is great for those that want a large amount of cushioning but still need the stability of a firmer shoe. The Glycerin 19 model comes with GuideRails Technology to help you improve your footfalls and protect your needs from damage. Runners knees often take a beating and this doesn't get any easier when you add in extra pounds making this a great option.
Best Running Shoes For Overweight Females
Women running shoes often assume that they are lower weight and do not need as much shock absorption as men do. When looking for running shoes for an overweight female check in the trail running section for more padding and protection for your feet if your selection is limited in the road running shoes. Make a point to avoid racing shoes that are designed more for a lower weight than for foot protection.
Saucony Triumph 18
The Saucony Triumph 18 is a great choice for heavier runners. The thick foam gives plenty of cushion and shock absorption while the wider fit adds stability and leaves enough room for a wider foot to properly expand with your footfalls. This shoe is designed to be a good multi-use shoe making it perfect for beginners that may switch between activities without wanting to purchase more than one quality pair of shoes.
Brooks Adrenaline GTS 21
The Brooks Adrenaline GTS 21 offers plenty of cushion while the GuideRails technology makes up for it by offering stability to help improve your running stride and prevent injuries. Sadly this shoe is not available in a wide fit which may limit its usability for some overweight runners.
New Balance Fresh Foam More Trail v1
The New Balance Fresh Foam More Trial v1 has plenty of cushion for a long and comfortable run with plenty of bounce that doesn't bottom out with a heavier runner. The shoe itself is built for traction and stability on the trails to keep you from getting injured while you run. Even on the road or the track, these shoes make a great training shoe with maximum support and a custom fit with the carrying width and size options.
How Long Do Running Or Walking Shoes Last When You Are Overweight?
Quality running shoes should last the average runner between 300 and 500 miles. This averages out to four to six months of regular running. This course is much sooner for avid runners that can be found pounding the pavement for long daily runs.
When you are overweight you are putting more stress on the padding of your walking and running shoes. In this case, you should consider replacing your shoes closer to the 300-mile mark. This is to ensure that the padding of your shoes has enough quality support to help prevent common injuries like stress fractures and knee pain.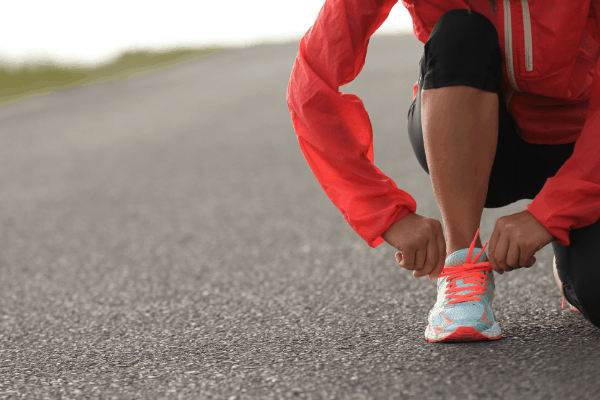 How do you know when your walking or running shoes need to be replaced?
When your walking and running shoes are ready to be replaced they will give you signs you should watch for. After a walk or run evaluate how you feel If you are developing new aches and pains after a walk or run when you have fully adjusted to your new routine chances are you are in need of new shoes. New aches and pains is a sign that your shoes no longer offer the needed shock absorption.
As your shoes wear out the tread will wear down. Check the tread of your shoes often for worn edge tread and uneven wear. If you see uneven wear on your shoes you will want to have your running form evaluated as this is a sign that you are landing in such a way it can put more stress on your bones and ligaments.
Can I run in walking shoes?
No, you should not run more than occasional short distances in walking shoes. Running shoes are built to handle a higher impact that comes from running.
When we run our bodies fully lift up off the ground and slam back down with every stride. This causes compression in the feet and the shoes we are wearing. Shoes that are not made for this level of impact can lead to foot, leg, knee, and hip pain.
Instead of running in walking or cross trainer shoes invest in a pair of running shoes that you can wear for walk/run workouts. If you can only afford one pair of shoes to get you started and you plan to run in the first few hundred miles then skip the walking shoes and purchase quality running shoes to prevent injury but keep quality shoes in the budget.
Finding The Best Running Or Walking Shoes If You Are Overweight
When you are looking for the best running or walking shoes for your needs you should take the time to go into your nearest running shop where an experienced runner that understands foot mechanics and running form. They can take a look at your shoes and watch how you run to make suggestions on how to avoid injury and what shoes will be the best option for your body.
While it is easy to feel anxious about going into a running store to talk to someone about what shoes are best for you this is truly the best way to find good walking or running shoes that will help keep your body healthy while you participate in this high impact sport.