You already know you can burn more calories with cardio if you are fasting, but no one wants to do the same cardio workouts every week. This list of the best fasted cardio workouts will give you the variety needed to burn stubborn fat and keep you from burning out.
If you've done your research, you know that fasted cardio is an excellent way to burn fat with the most direct route to obtain the results you want. When you perform your cardio on an empty stomach, you will burn the fat for energy to help you get to the end of the workout. The idea implies that if you workout while fasting, you should burn fat rather quickly.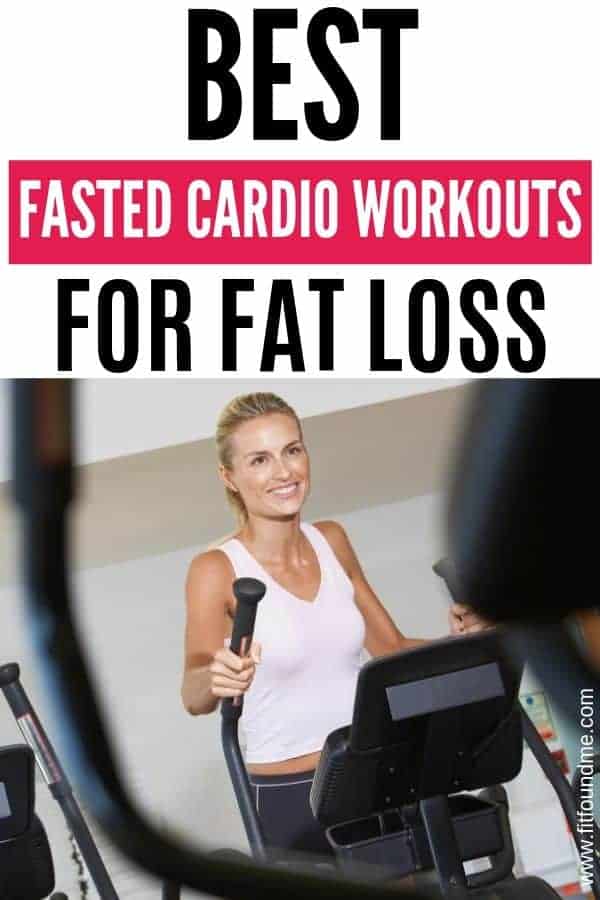 Fasted Cardio Pitfalls
First, before you decide to add fasted cardio to your daily routine, please be aware of the pitfall that burning the fat during your workout can lead you into.
Your body is going to want to compensate for the destruction of the fat by burning more carbohydrates during the day.
If fast fat burn is your goal, you will want to make sure you stick to a low carb diet as well. Don't cut all of your carbs, though – healthy carbs will be key to helping your body recover and give you energy for the rest of the day. You are really looking for a balance within your diet.
Also, when you find a cardio routine, do not overexert yourself!
If you push your body to the limits while you are in a fasted state, your body will want to start burning carbs that you have within your muscles, thus decreasing your muscle mass and your overall strength. You should pick a routine that has a moderate level for your body type. This will help you to work in the fat burning zone and help to prevent your body from finding other ways to energize.
Secondly, make sure you are fasting properly. If you aren't familiar with intermittent fasting, take a moment to review some easy to follow fasting tips.
So what kind of cardio should you do?
Many people choose to run or power walk for their cardio. You can certainly do this and obtain the fat burn that you desire. However, with a one-exercise routine like running, your body will only burn the fat during your workout and then go into regular operation mode for the rest of the day.
If you want a routine that will keep working for you all day, it is best to incorporate interval training or a HIIT workout for your cardio. This means adding in squats, lunges, and jumping into your treadmill routine. You are looking for moderate or an intermediate level, so each exercise can be done for 35-40 seconds, with a 20 second break in between. Remember to ALWAYS use caution – if you feel lightheaded or dizzy, stop exercising, get plenty of water, and eat something small.
You can also adjust the intensity or speed of the exercise you are working on to increase the benefits by creating any workout into a high intensity interval training workout.
Here are some of the best cardio workouts with beginners and intermediates in mind:
15 Min No Equipment Beginner Cardio Workout for Women
40 Minute Cardio Workout for Women Over 40 to Lose Weight
Home Cardio Workout from Physical Kitcheness
Also, you can get a great fasted cardio workout by simply getting on a piece of equipment for a few minutes at home or at the gym. Any activity that gets your heart rate up into your cardio heart rate zone will do the trick. Some of my favorites are:
Row machine
Treadmill
Spin bike
Recumbent bike
Elliptical
Stairclimber
Did I leave a great cardio workout or equipment out? Let me know in the comments!