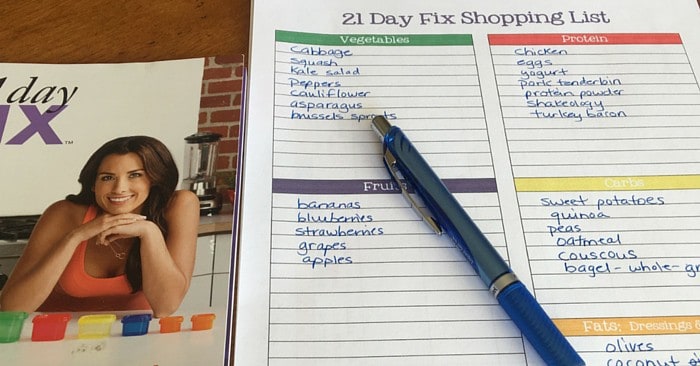 What's the old saying? "Failure to plan is a plan to fail." Or how about, "A goal without a plan is just a wish." Or my favorite for perfectionists and most applicable to me, "A good plan implemented today is better than a perfect plan implemented tomorrow." We are all about meal planning today.
I find that seldom do I plan to eat poorly. If I have a meal plan in place, knowing what I am eating before I walk into the kitchen is 3/4 of the battle.
That's where the 21 Day Fix fits perfectly into my life.
The 21 Day Fix nutrition is clean eating at it's best. More veggies and fewer bad carbs. The plan has a list of "Fix Approved" foods to choose from that makes meal planning so much easier!
I am as guilty as the next person at not always planning well and stuffing my face with the first thing I see in the kitchen or I go to the other extreme and I don't eat enough calories which leaves me drained of energy by the middle of the week.
With the Chalean Extreme program I started 6 weeks ago (with fabulous results already, more details on that later), combined with the horseback riding I do, I often burn around 1000 calories a day. Burning that many calories requires me to eat more than I have had to in the past, and trust me, it isn't easy to eat that many good calories!
I am finding it is requiring more planning and organization of food than what I have done in the past.
My go-to meal is usually a meal replacement shake because frankly, I don't enjoy cooking. I stay too busy to have hours to spend in the kitchen, but it hasn't been working too well for me since starting the weight lifting program.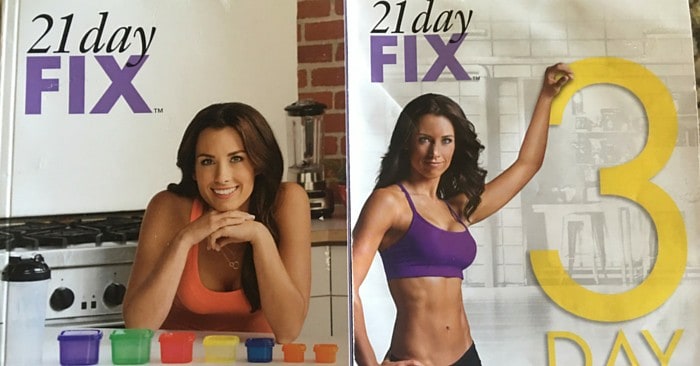 I am working on planning some great meals for the next few days. I am using Beachbody's 21 Day Fix eating plan as a guide. I have used her 3 day fix plan to jumpstart healthier eating, but haven't really utilized the 21 day meals yet.
The 3 day fix is crazy good for losing a few pounds quick, so I feel confident the 21 day fix meal planning will work great for my goals.
When we first ordered the plan, the cups looked ridiculously small and truly laughable, but the 3 day fix plan has so much food, it is always hard for me to eat it all! It is a great lesson in good foods fill you up and keep you full!
The Chalean Extreme workouts have been kicking my butt and I want to make sure I am maximizing my efforts through really good nutrition.
I ordered my first Shakeology a few days ago! (Update: While I liked, Shakeology, I am no longer drinking it.)
So many times I have thought about giving it a try but neglected to order it. I ordered the variety 24 day pack with a mix of flavors (vanilla, chocolate and strawberry). I will, of course, share my experience with you!
The Shakeology has been great for me! No more crashing days of zero energy!
Meal Planning Tools
I found some cool 21 day fix meal planning sheets here at Sublime Reflection. Personally, I still like some things written out for me to see easily and often. These sheets should work well for me.
If online tools are what you prefer, EatingWell has a useful online tool here.
And…for your Thanksgiving meal enjoy 21 Day Fix Approved recipes also!
Alrighty, I'm off to do my meal planning!
As Chalean says…"Time to get extreme, baby!"
Have a great weekend!
Don't forget to find something fun to get out and get moving with friends and/or family!