I follow quite a number of fitness enthusiasts on Instagram and as you have probably experienced yourself, was inspired to incorporate some of their habits into my own life. It started with a challenge they were doing called 30 for the Kids. 30 for the Kids was a walking every day for at least 30 min challenge. The challenge benefits kids in Haiti as well as locally in the St Louis area where the 1st Phorm Headquarters are located.
For the month of June, I committed to walking at least 30 min every day.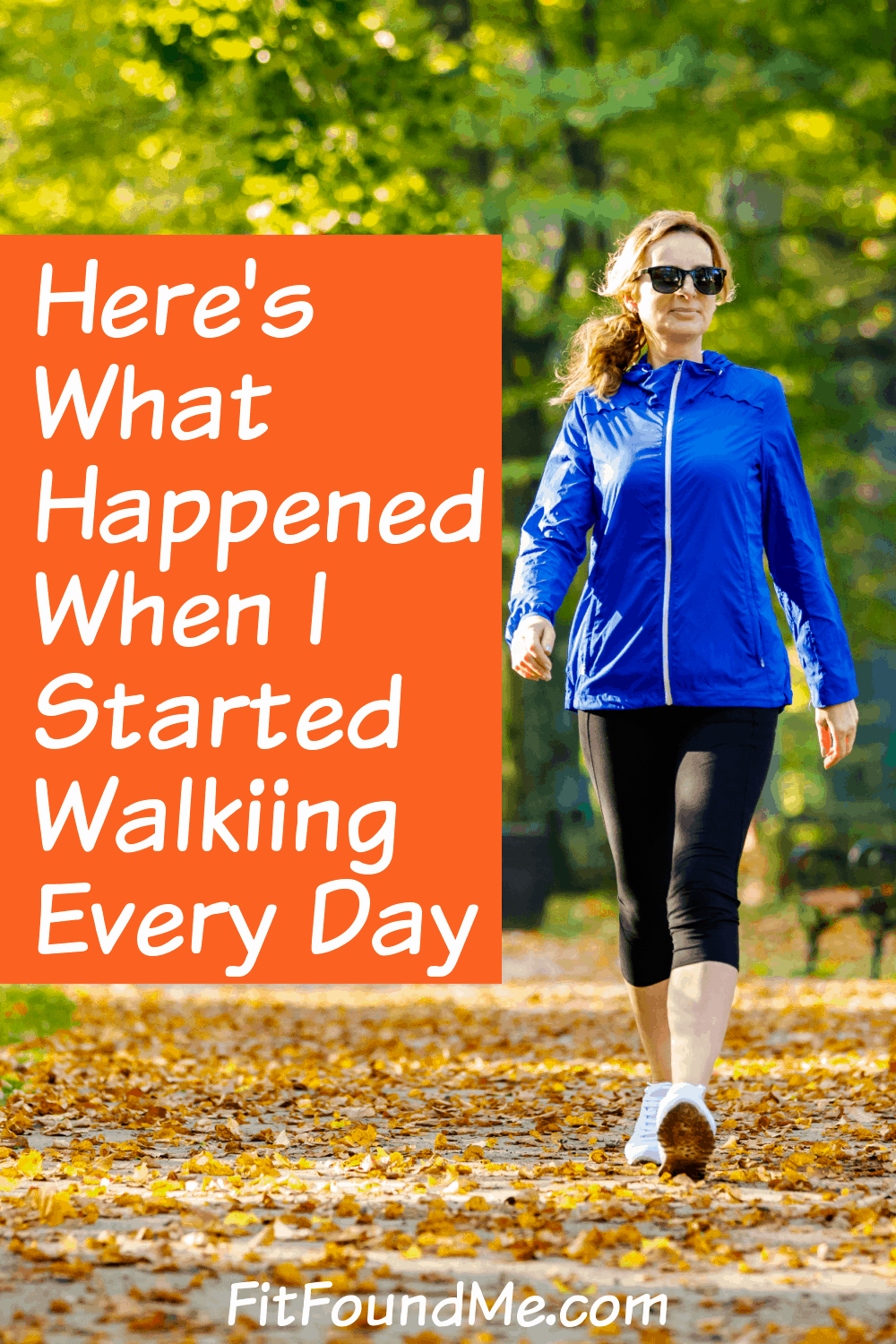 Making Time For Walking Daily
As with any activity that I want to create a habit with, the first thing I needed to do was figure out how it best naturally fit into my life. After all, my days were already so full I rarely would get everything accomplished that needed to be done, so finding an extra 30 min took some effort.
The 30 min walk seemed to regularly fit nicely into my schedule shortly after dinner. Many times Andrew would join me, which was a bonus. Even though we both work from home, finding or making time to sit and chat for an extended amount of time can often be difficult.
So the first noticeable benefit of the walk was being able to have each other's undivided attention.
On the evenings when Andrew was too busy to walk with me, I chatted with my adult children. I am blessed with children that love to fill me in on what's going on in their lives, so having some additional time to chat made my day.
Having someone to chat with during my walk made it go by very quickly.
Another benefit of walking was enjoying the flowers and green trees, etc. We live 1 mile from a large park which makes for a very pretty walk. We even see wildlife from time to time along our walks.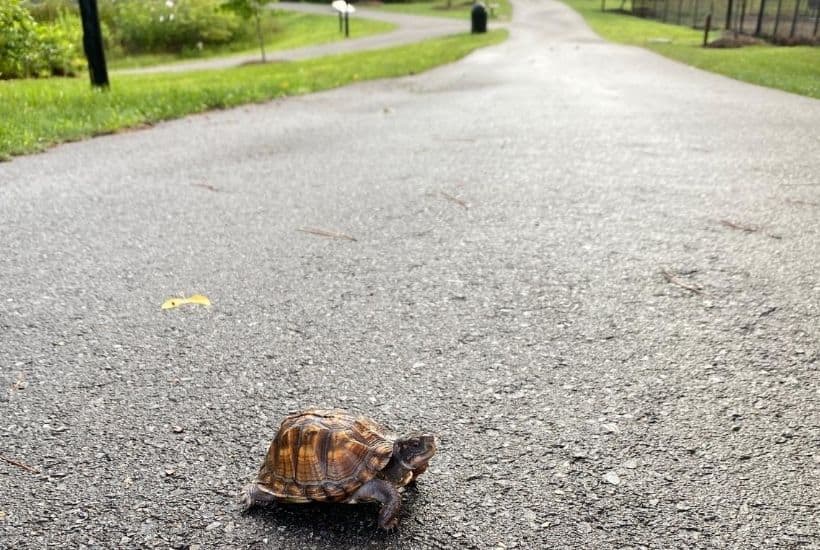 The 30 for the Kids Challenge came and went, and the walking continued. By this point, my goal was to walk at least 45 min.
The weather began to get too hot in the evenings to walk, so I switched to walking in the mornings.
Anytime a habit needs to get switched around a bit, it has the tendency to make people stall out a bit. I've seen it happen often.
It takes a little bit more diligence to make it work, but stick with it and everything will fall into place.
Andrew was recommitted to walking in the mornings with me and we set our alarm to 6am with a goal to be walking by 6:30am.
On the mornings when Andrew didn't go with me, I made sure to have my airpods to listen to podcasts, books, and other educational materials. I learned a long time ago I do best when I can multi-task, and walking is no exception to that.
Did I Notice Physical Changes From Walking Every Day?
Absolutely. Everyone has areas of their body that are the last to see weight loss and muscle tone. My area are hips, thighs and glutes. I have fought for years to get rid of the mom butt and to fight gravity.
Walking is not just about toning legs, hips and glutes better though. Incorporating a low intensity workout daily such as walking helps to get your body into a fat burning mode which, you guessed it, burns fat.
Over the last 8 weeks since I have walked almost daily, I am losing stubborn fat and toning more.
The Non Scale Victories Of Walking
Although I am always multi-tasking during my walks, I look forward to the dedicated time outdoors. I think the fresh air and sun can be great for cleansing the mind and body.
There are walking plans you can follow if you want to incorporate more training and calorie burn. If you are just starting out your fitness and health journey, walking is a great starting point.
Currently, I also do 5-6 days a week of strength training with cardio and HIIT workouts for 3-4 days a week.
Post Workout Nutrition
I would be amiss if I didn't add the importance of nutrition into a health-conscious program. Many women over 40 don't realize the importance of eating the proper amount of protein every day for better health and higher metabolism.
Protein is the key to making all of the workouts and exercises worthwhile.
Simply put, protein feeds the muscles what they need to repair and recover – which is how they grow and tone to what they need to be to prevent injuries, look better, and burn fat.
Several months ago I discovered a great supplement company with high-quality products and resources to educate and encourage a healthy lifestyle.
If you aren't sure if you are eating properly to support your exercise efforts, you'll want to check out this article where I explain protein for weight loss in detail.
Have you started walking every day yet? What benefits have you experienced?