Skip the office place donuts and check out these Healthy Meeting Snacks that help you stay energized and motivated all throughout the day. Sometimes being able to grab a healthy muffin or quick salad makes a huge difference.
If you work in an office, the chances are that you have many work meetings throughout the day, sometimes every day. Some offices provide snacks or light finger foods to the meeting attendees as a good will gesture. But how many times have you shown up to conference rooms with a table full of sugar pastries in the morning, deli sandwiches and potato chips for lunch and cookies other junk food in the afternoon. Sound familiar?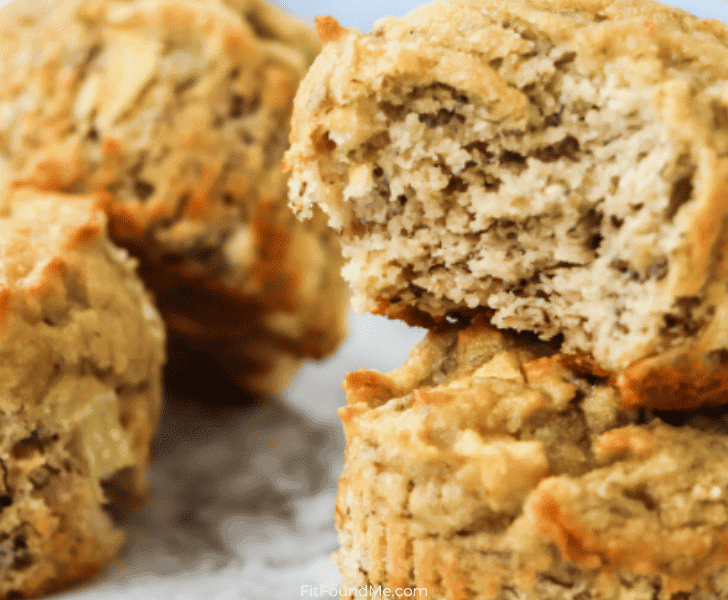 With this article we will take a look at some healthier options to help you avoid those temptations and pitfalls that can easily derail your diet or health goals. Included are easy breakfast snack options, lunch snacks and even some healthy afternoon snacks that are great way to get you over that afternoon slump.
Morning Meeting Snacks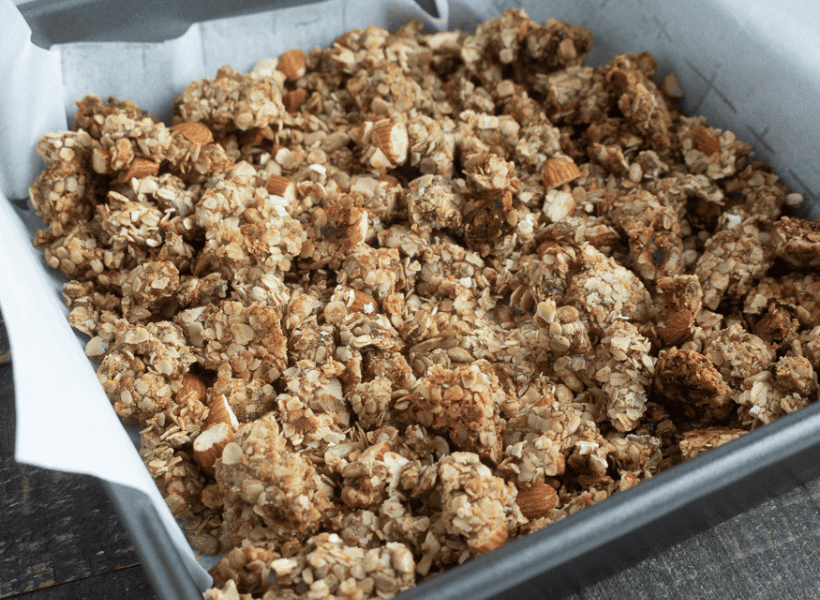 We have all made the mistake of grabbing a donut or a cup of coffee loaded with sugar as we head into an early morning meeting. We expect the sugar in those foods to give us and an energy boost to help us be productive the rest of the day. But what sometimes happens a couple of hours after eating those things? We are sluggish, feel sleepy again and have trouble focusing. Right?
It doesn't have to be that way! Meal prepping and shopping advance is the best way to ensure you can have some of these healthy snacks and small bites on hand for those early breakfast meetings.
Egg cups: Easy to make breakfast egg cups are great for simple, non-messy, breakfasts you can snack on in meetings. Just mix eggs with another one of your favorite proteins like bacon and sausage with some wilted baby spinach or other veggies and bake. Make them on Sunday and they'll stay fresh for about 4 days in the fridge. You can even take this Egg Casserole and turn it into muffin cups.
Fresh fruit bowls: You can never go wrong with fresh fruit. If you are feeding a whole team, a fruit platter with a healthy fruit dip is always a hit. Let's face it, a fruit salad bowl is a much healthier snack than donuts and honey buns! Sugar is basically empty calories where fruits are loaded with fiber, vitamins, minerals.
Yogurt cups: Unsweetened Greek yogurt with this High Protein Granola is a wonderful portable snack. I like to add mine to small mason jars with tight-fitting lid. For extra sweetness, you can drizzle the top of it with a little sugar free maple syrup.
Healthy Options for Business Lunch Meetings
Lunch meetings can be the trickiest when it comes to avoiding unhealthy foods because most of the time instead of snacks, it's your main mid-day meal. If your company caters lunch, it's usually boxed sandwiches, pasta salads or other foods that can be easily delivered.
The best way to avoid this food trap is to go to the meeting prepared with your own food. Here are some options to consider:
Salad in a jar: Is there anything that's not perfect in a mason jar? Salad is no exception! For this idea, you are going to want those jumbo 32 oz size mason jars. Then just layer the ingredients of your favorite healthy salad, with the dressing on the bottom, in the mason jar. For best results, micro chop the lettuce and veggies so it will be easier to eat.
Healthy Bean Dip: If you're a fan of hummus, check out this White Bean Dip with homemade and Pita Chips. White beans are a nutritional powerhouse, loaded with protein and fiber. This dip is so tasty and healthy it could easily serve as a meatless lunchtime meal. You can buy pita chips for it but making your own with pita bread in advance is so easy and much healthier.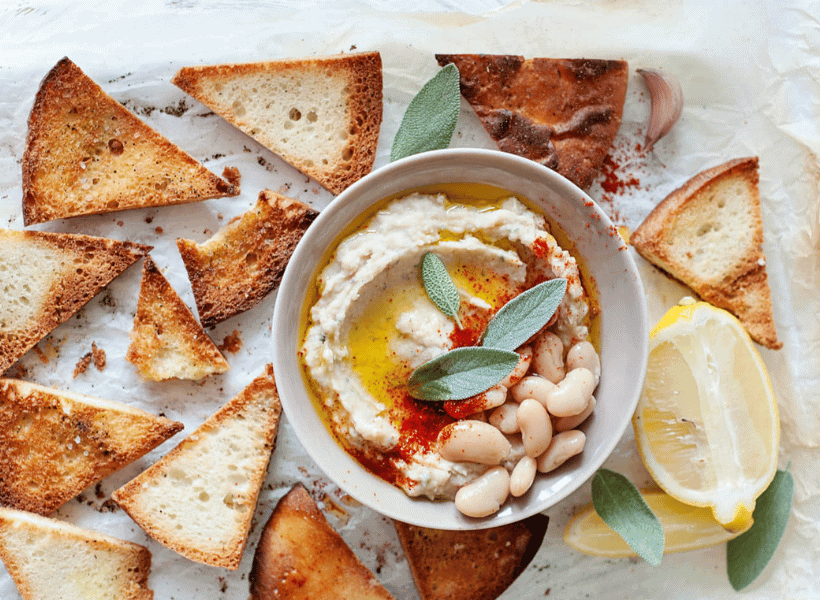 Meat and cheeses tray: When needing ideas for feeding all the meeting attendees, you could opt for a meat and cheese tray with the buns and bread served on the side. This allows you the option to just have the meat and cheese without having to pick apart a premade sandwich. Bring your own side dish so you won't be tempted to grab for the chips.
Side dish salads: This Healthy Broccoli Slaw is a tasty go-to side to someone's main dish. Even this Greek Quinoa Salad would be a big hit.
Afternoon Meeting Snacks
You've made it through the day making healthy choices and then the dreaded late afternoon meeting is scheduled. This is the most tempting time of the day because we are tired from working all day, lunch has begun to play out and that awful afternoon slump hits like a brick.
The good news is, with just a little bit of planning, you can sail through the afternoon with these healthy afternoon snacks.
Fresh vegetables: Keep on hand some fresh chopped veggies like bell peppers, cucumbers, baby carrots and celery. You can use this Easy Dill Dressing as a veggie dip!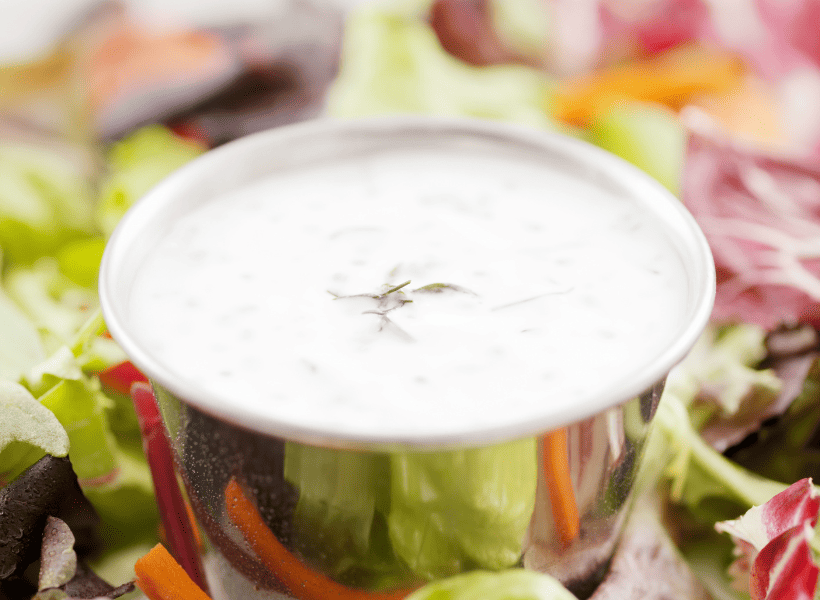 Nut butters: All-natural almond butter or peanut butter contains healthy fats that will help satisfy you until dinner. Smear a little on celery sticks, fresh apple slices or pear slices for a tasty protein packed snack.
Popcorn: While store-bought popcorn often contains PFOA and is loaded with artificial flavors, this Instant Pot Popcorn a much healthier option than prepackaged microwave popcorn. Make it ahead since it will keep fresh for several days.
Sugar-free cookies: Sugar free cookies are a healthy indulgence you don't have to feel guilty about. They're a great way to satisfy a sweet tooth too! These homemade Keto Chocolate Chip Cookies are super easy to make and are so delicious.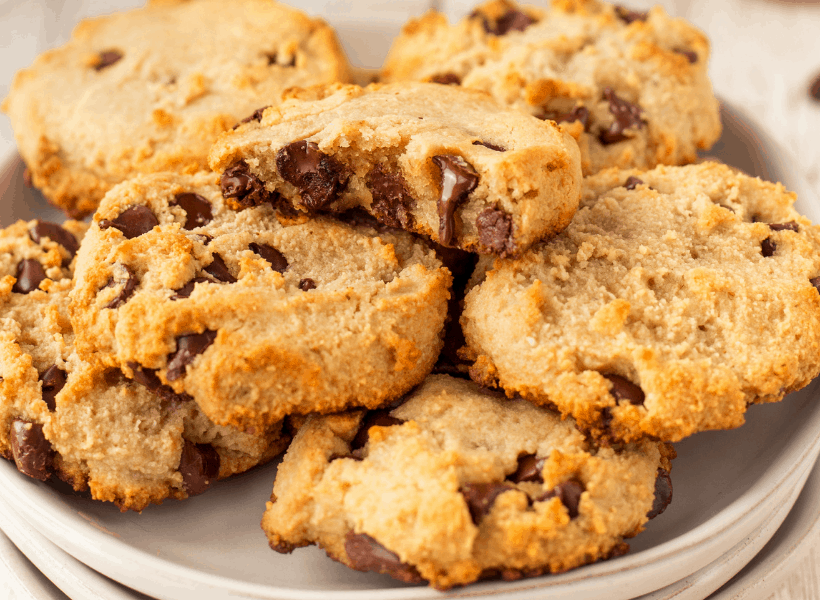 Healthy Beverages for Meetings
Sugary teas and soft drinks are never a good option, that includes diet soda as well. While diet soft drinks do not contain real sugar, they do contain a lot of chemicals and artificial ingredients that can cause your body to crave more high-calorie and sugar-laden foods. That's doesn't mean you can't enjoy a tasty and refreshing drink!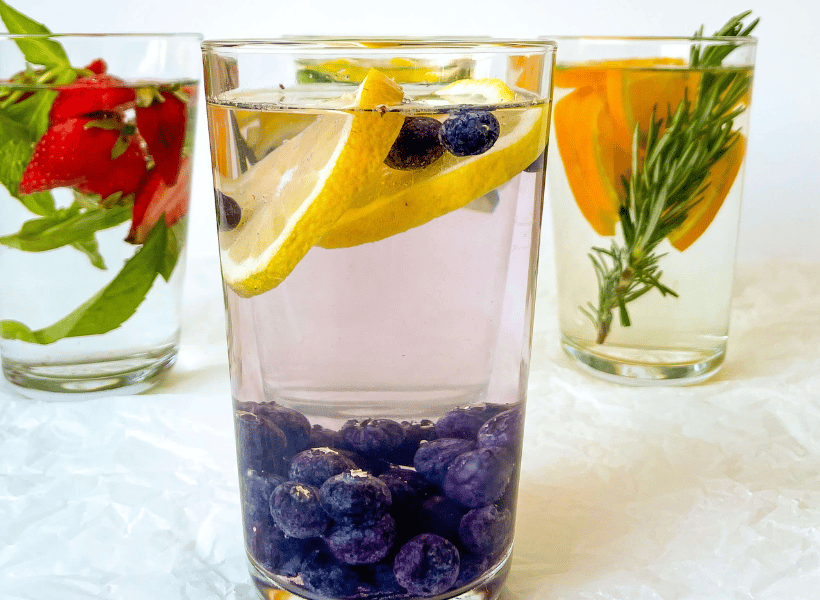 Here are some ideas you can enjoy throughout the day:
Unsweetened teas: There are a several benefits of drinking black tea that you can read about in this article on Healthline. You can drink it warm with a little all-natural honey or over ice with a little Stevia.
Fruit juice: Juicing is a wonderful way to get a concentration of vitamin and nutrients. Some store-bough fruit just is a healthy option. Just make sure to read the label on all the various types of vegetable juice for added sugars.
Homemade lemonade: Lemonade made with fresh lemons and sweetened with Stevia is a healthy option to keep on hand. This Watermelon Mint Lemonade is a really tasty and refreshing beverage!
Infused water: Flavored waters infused with fruit is a staple at my house. I love to add some of this Frozen Fruit Infused Water to a water bottle whenever I leave the house and it stays cold throughout the day. It's ideal to take to work.
Store-Bought Snacks for Meetings
We have all been caught away from the house unprepared. If this happens to you, you can dash into a most any convenience store or grocery store and grab one of these healthy snacks to get you by until the next meal:
Nuts: Nuts are loaded with healthy fats and are the idea snacking food. Unfortunately, canned nuts or honey roasted nuts usually contain canola oil, maltodextrin or added sugars. You should opt for the bags of different types of nuts in the produce department.
Olives: Olives are an awesome heart-healthy snack. They contain powerful antioxidant properties that can also protect against oxidative stress and chronic inflammation.
High protein snack bars: There are a lot of protein bars and trail mix to choose from. You will find a wide variety of choices at health food stores, but you should still keep an eye on the label to make sure they are made with all natural ingredients.
Yogurt: Sugar free yogurt from the grocery store will always work in a pinch. You can use it to create a low-fat yogurt dip for when you're craving a little something sweet.
Sugar free fruit bars: Fruit bars that are made with dried fruit are good option though most of the time, you'll have to go to specialty health food stores to find them.
Dark chocolate candy bar: There are some great brands of sugar free candy bars. Lily and Choc-zero make sugar free chocolate candy and candy bars that taste wonderful without any weird aftertaste that you get from some sugar free candy.
I hope these this article has helped give you some ideas for healthier food choices for your office meetings! If it has, please drop me a comment and let me know what you think or feel free to suggest other healthy meeting snacks!