Couscous vs quinoa is a great question for those of us just starting to eat healthier after 40. It was all mashed potatoes and pasta as staples until a few years ago at our house. As I have transitioned to healthier meals, couscous and quinoa have made it to my shopping lists. Maybe you are asking the same questions I was – What should you be serving your family, couscous or quinoa? What is the difference between the two?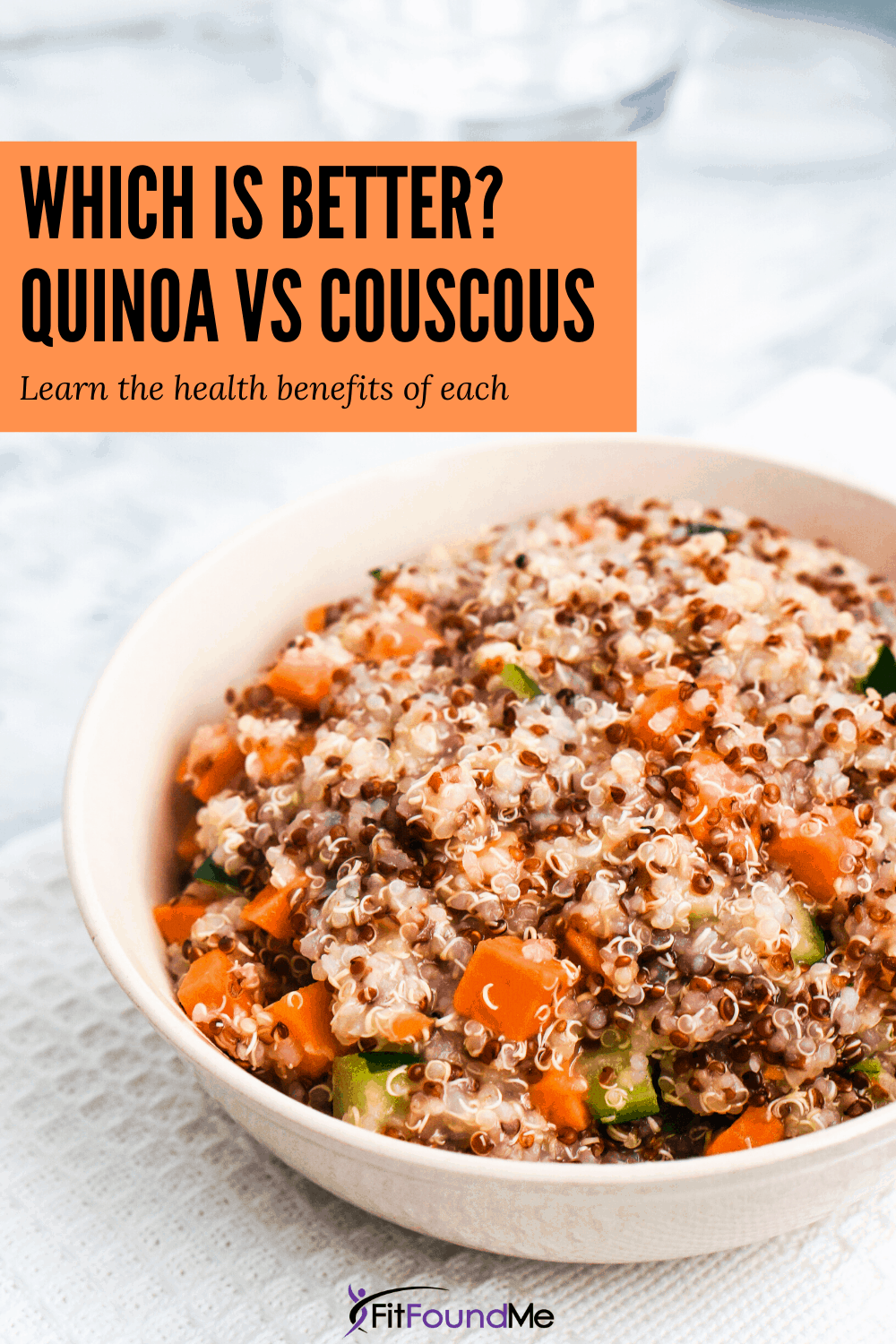 Now, you are probably anxious to hear about the couscous vs quinoa. I have to admit, I haven't cooked either very much until recently. We found that we like the taste of couscous better than quinoa but which is best for our health?
I did some reading up on the health benefits.
Here's what I found out…
Couscous vs Quinoa
Health Benefits of Couscous
Couscous is not technically a grain, but it is made from semolina wheat and water to create a pasta-like food.
According to Healthline, it is sugar and fat-free, however, it is NOT recommended for diabetics.
It boasts 66% of the recommended daily dose of selenium – an antioxidant nutrient that also helps to build muscle mass, helps heart health by reducing the build-up of plaque, boosts the immune system, and high fiber for a longer feeling of satiety.
The couscous health benefits are certainly higher than our old standby of potatoes.
Health Benefits of Quinoa (pronounced "KEEN-wah")
Quinoa is a gluten-free grain with complete protein (contains all of the essential amino acids needed for good health). Quinoa is an antioxidant rich grain high in iron and magnesium that also provides a great source of daily fiber.
Studies have shown it to be a great risk reducer for type 2 diabetes. Quinoa provides many health benefits that traditional grains lack.
Bottom Line…
Both couscous and quinoa are versatile enough to create almost any dish you want. Both can handle almost any ingredient mixed with it to enhance the flavors. Which is a bonus, especially if you are serving to picky teenagers or kids. By adding in some of their favorite flavors, you can entice them to eat it easier.
In my opinion, both couscous and quinoa provide some similar as well as individual health benefits for adding to your nutrition.
Of course, if you are gluten intolerant or a diabetic, the choice between the two is simple. If you don't have to be concerned with the adverse reactions, both couscous and quinoa have some amazing health benefits. In my opinion, it would be a good decision to incorporate both into your meal plans, however, I do prefer the taste of couscous!
Here are a couple of couscous recipes we have had recently. Super quick & easy!
Easy Ways to Use Couscous and Quinoa that Your Family will Love!
Mediterranean Couscous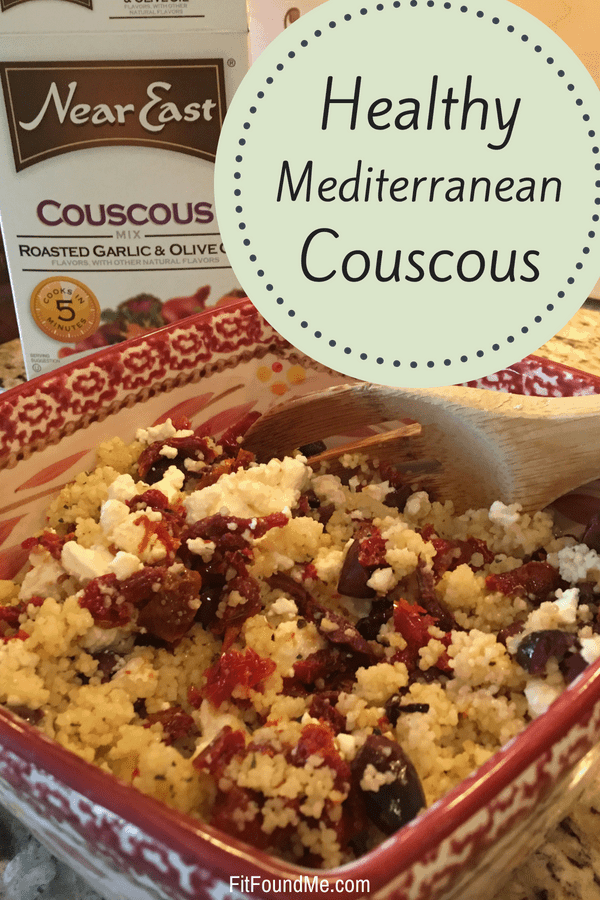 One of my absolute favorites! This meets all of my good recipes requirements…fast, healthy and so tasty!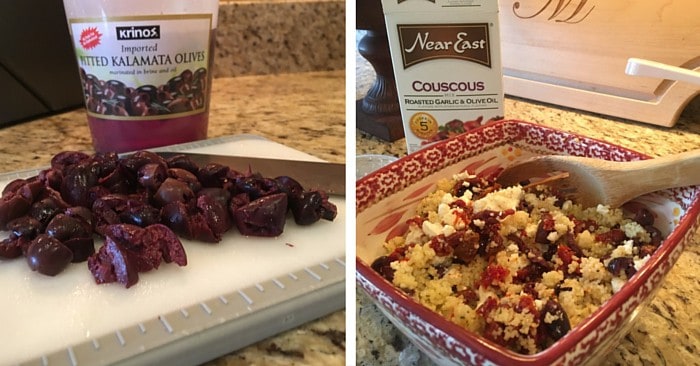 1 box Near East Roasted Garlic & Olive Oil Couscous
1/2 – 1 cup of chopped Kalamata olives
1/4 cup Feta cheese, crumbled
3/4 cup sundried tomatoes, chopped
Cook couscous according to package. (Note: after water is boiling it only takes 5 min) Stir in olives, cheese and tomatoes. Serve warm.
Couscous with Apples & Cranberries
1 box Near East Couscous, plain
1/2 cup of an apple, chopped
1/2 cup dried cranberries
1/2 sliced almonds
1 tab parsley
Cook couscous according to directions. Mix apple, cranberries, almonds and parsley together with couscous. Serve warm.
An easy way to add quinoa to your meals
Quinoa isn't my favorite between the two, but because it's so healthy, I like to include it in our meals sometimes. I tried having it as a side on its own, but that didn't go over very well.
I have found it is much easier to eat when added to a salad! Probably one of my favorite salads to add it to is my Mediterranean Salads.
Give it a try sometime soon and let me know what you think!