For those of us with a sweet tooth, opting for a creamy bowl of Greek yogurt, unsweetened yogurt, low-fat yogurt, plain yogurt, and more might be a good way to curb our cravings. But like all foods, many people are curious, as to when the best time to eat yogurt for weight loss is.
Yogurt is a relatively versatile food, and it can be paired with breakfast, lunch, dinner, and more. It can even be used as a snack or a dessert. Today, we're going to discuss yogurt, so that you can learn more about the food.
You shouldn't be scared of yogurt, because it's great for weight loss. So, let's get started!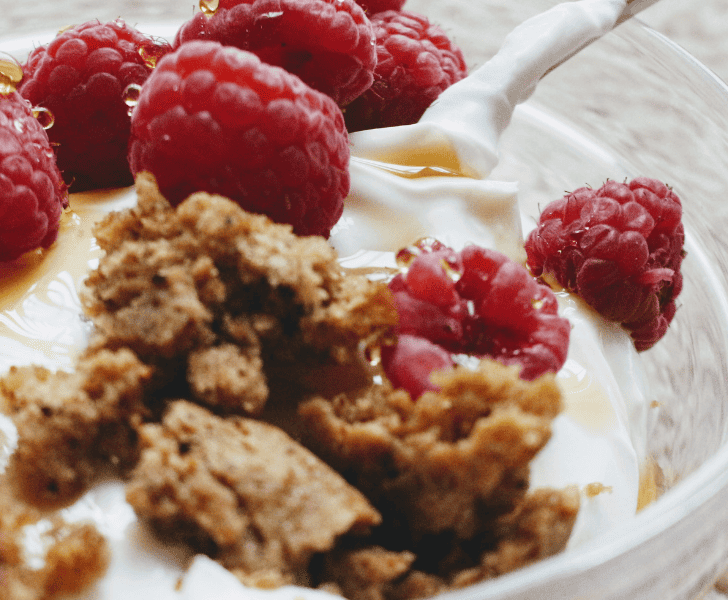 What is Yogurt?
Most all of us know what yogurt is, but for those who don't, it's a delicious and creamy food with a smooth texture and a tart flavor. Yogurt comes in a variety of different flavors, and it is usually sourced from the milk of different animals, like cows, sheep, goats, or water buffalo.
Not only is yogurt indulgent in its plain form, but there are plenty of ways to make your yogurt even more decedent. For example, you can add healthy granola, fruits, the zest of a lime or lemon, and more, to your yogurt. Plus, certain brands create different flavors of yogurt that are delicious.
Can People Who Don't Eat Dairy, Eat Yogurt?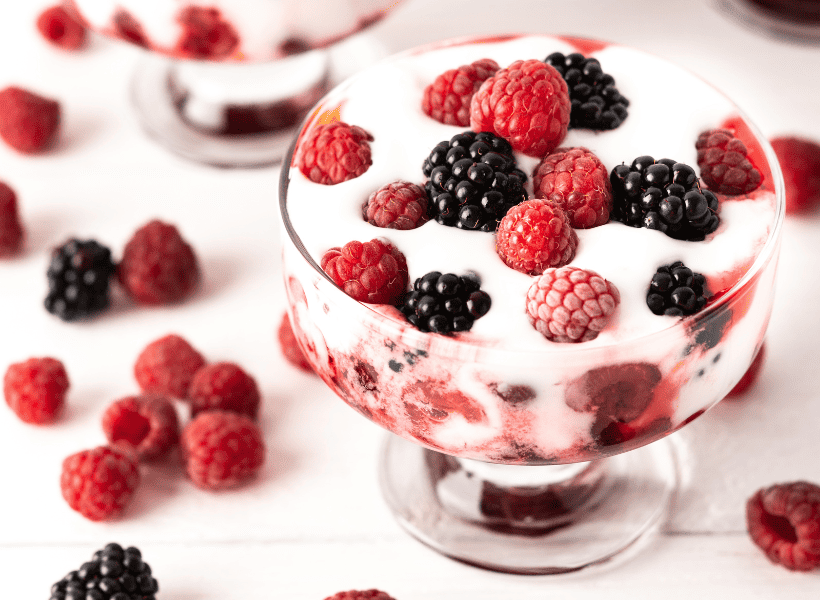 A lot of people don't eat dairy products. Whether they're eliminating the food because of health issues, or they're simply interested in living a vegan lifestyle, if you're someone who doesn't eat dairy, then you can't eat an animal milk based yogurt.
However, you're in luck, because as with most all foods, there is a vegan alternative for yogurt. And don't worry, it's just as delicious as regular yogurt. There are many different ways that vegan yogurts are made. Oftentimes, ingredients like soy, coconut, oats, cashews and more are used to create a dairy free yogurt.
Is Yogurt Healthy for You?
I've alluded to this already, but yes—yogurt is healthy for you. Of course, not all yogurts are healthy for you, however.
A yogurt is going to be especially nourishing if it has live cultures in it. You're not going to be able to get this kind of yogurt, if you're someone who is dairy-free, but for people who are interested in consuming yogurts from animal milk, look for live cultures.
It's not necessarily common knowledge, to know what live cultures are. So, here's a rundown on what the term 'live cultures' means: essentially, live cultures are beneficial bacteria that are good for you. When you consume live cultures, you're consuming good bacteria that have health benefits. Oftentimes your gut instinct is to avoid bacteria, but in this case, you're going to want to find yogurts with live cultures!
Best Yogurt for Weight Loss and Health
Find a yogurt with plenty of calcium: Children have been told for years, that they've got to drink their milk (that's chalked full with calcium) for bone health. For adults, we've got to consume calcium, because it wards off blood sugar problems, heart disease, high blood pressure, and cancer. Because it's good for your health, find a yogurt with a good amount of calcium.
Make sure your yogurt has a high protein content in it: Protein helps to keep you full! When you're looking for a good brand of yogurt, you can't pick one out that only has a few grams of protein in it. If you eat this, then you're going to get hungry within the hour. That's not good! So, to avoid not being satisfied by your yogurt, make sure you find a brand with a good amount of protein.
Make sure the yogurt has vitamin D. When you're reading the nutrition label of your yogurt, the bottom of the label will reveal to you how much vitamin D is in the product. Always make sure that there is a decent amount of vitamin D, in your yogurt. Vitamin D is important, because it helps you to absorb calcium and phosphorous, which is vital for your good health.
What Should I Avoid in Yogurt?
When you're looking for a good brand of yogurt, there are plenty of things that you should avoid. Of course, many brands of yogurts are packed with things that you want to steer clear of. As with all foods, avoid saturated fats and options that are unnecessarily high in calories.
If you're trying to lose weight, you've got to maintain a calorie deficit, so if you blow your daily calorie intake on eating a yogurt that's high in calories, you're more likely to experience long-term weight gain. That's not the goal, here! Always eat a yogurt with fewer calories.
Also, you've got to look at the ingredients in your yogurt, and if there are too many ingredients, it's a good idea to avoid purchasing the product. There are certain brands of yogurt that have as low as two ingredients. So, if you're reading your label and you start to see a lot of artificial sweeteners and ingredients you can't identify, then it's probably a good idea to avoid the product.
With that, we all know this, but it's always good to give a little reminder: don't purchase yogurts that are packed with sugars. Even if you think it's not detrimental to consume sugar, it is!
Here are some of the risks of consuming too many grams of sugar: you could develop diabetes, heart disease, a metabolic disorder, liver disease, or you could become obese. Especially when you're embarking on a weight loss journey, you're trying to avoid these health complications. Don't put yourself at risk for dangerous health problems, by eating yogurts that aren't good for you.
Although it's a good thing to consume some carbohydrates (it's a macronutrient that you need to have in moderation), some yogurts have too many carbs. If you're finding that your yogurt has more than 9-12 grams of carbs per serving, then it's probably a good idea to avoid it. You need to consume carbs in a healthy way, and this won't happen if you're consuming them in excess, from your sugary yogurt.
Remember, it's only a good idea to eat yogurt, if you're eating yogurt that is actually good for you!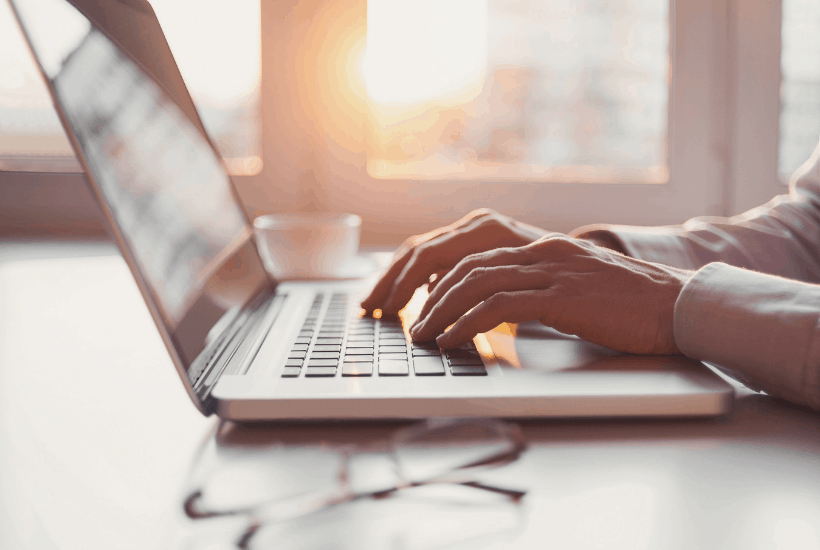 14 Day Bootcamp Challenge to a Healthy Lifestyle
This quickstart challenge is for the women who want to know the right foods to eat, but without a set meal plan to follow. Quickly learn how to put together your own healthy meals and snacks, along with so many other important healthy principles to create a balanced healthy lifestyle. And…all in 14 days!
Through daily emails, I will share some habits and principles you can start tomorrow morning that when used consistently, you WILL lose weight. You'll get assignments along the way to implement immediately along with help from me via email if you have any questions. This is a great way to jump right in to start transforming your life! Read more details below…
When is the Best Time to Consume Yogurt for Weight Loss?
I'm sorry to say this, but there's not one magic time in the day that will make yogurt the best for weight loss.
But don't worry, because that just means that yogurt is good for weight loss all throughout the day. The truth is, that you can eat yogurt for breakfast, for lunch, for dinner, for a snack, and for dessert. That is, you can eat yogurt at any meal!
If you're someone who is not prone to stomach issues, then it's fine to eat yogurt on an empty stomach. However, if you're someone who has gastrointestinal issues, irritable bowel syndrome, is a diabetic, or is lactose intolerant, then you shouldn't eat yogurt on an empty stomach.
According to a recent study, people with stomach problems and certain health issues shouldn't eat foods that will "over-stimulate your gut," because they're going to trigger your stomach problems. So, because yogurt might trigger your stomach symptoms, it's a better idea to eat yogurt in smaller quantities, after you already have something in your stomach.
When it comes down to it, if you have stomach problems, it's always a good idea to consult your doctor, if you're worried about consuming yogurt. This way, you'll be able to get advice that's catered to you.
But as for people without stomach issues, yogurt is good for achieving your weight loss goals, all of the time. Assuming that you have a balanced lifestyle and check the nutritional content of your yogurt, you're in the clear to add yogurt into your diet.
Don't eat too much yogurt, but you can still eat it in moderation on a regular basis!
Final Thoughts
When you're trying to lose weight, it's always exciting when you find a food that is nutritious and delicious. Yogurt happens to be one of these foods.
Try implementing yogurt into your diet, because it can be customized to your tastes and preferences, it has nutritional value, and it'll keep you full throughout the day. What's better than that?