Supplements for weight loss and particularly supplements for women were completely foreign to me a few years ago. BCAAs for women, along with a few other supplements, have now become a part of my regular health routine now for a few years, and for good reason. Let me tell you about how BCAAs for weight loss and exercise can help you too.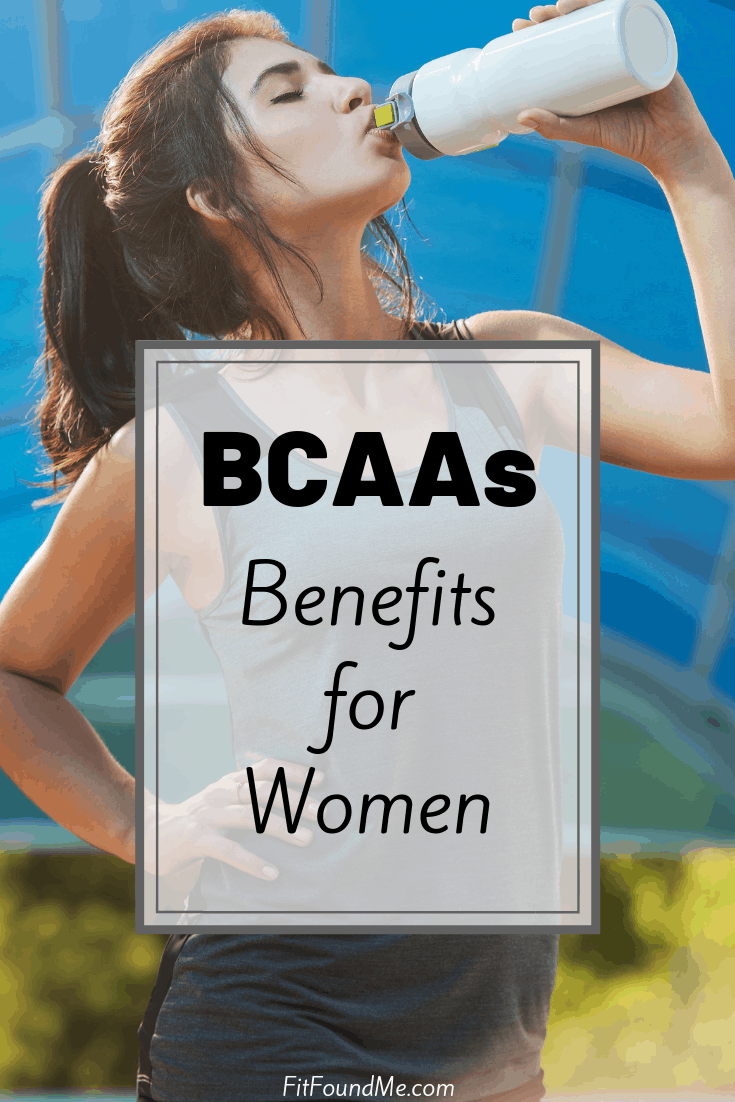 In short, BCAAs are Branched Chain Amino Acids. For a more in-depth explanation of what BCAAs are, please check out this post – BCAA for Women: Weight Loss Benefits That Surprises Women Over 40.
BCAA for Women – How I Use This Supplement
I started taking BCAAs a few years ago after reading at the benefits for muscle recovery. There are studies that show the essential amino acids in BCAAs, leucine, isoleucine and valine, target muscles and work quickly to help repair the natural damage caused by exercise. It's the very tiny tears in muscles that naturally occur during exercise that causes soreness and results in muscle growth.
It's for the muscle recovery that I began taking BCAAs for. I can share with you that when I take the BCAAs, I don't have the level of muscle soreness that I otherwise have. Whereas before my legs would be sore for days, and at the level of being difficult to walk downstairs – yes, you can laugh because you know what that feels like, right! Now, I have minor soreness compared to that.
However, they have other benefits that help me just as much.
BCAA Benefits for Women
Here's my favorite BCAA benefit…hydration!
BCAAs can help you hydrate, especially during your workout. While BCAAs shouldn't replace your water for the day, I have found that on days I am feeling sluggish due to dehydration, a serving of BCAAs will help me catch up on my hydration.
It doesn't matter too much when you take BCAAs during the day, but you should drink them on a pretty empty stomach so that they aren't competing against other nutrients you have eaten. It is highly recommended to take them during your workouts, however, I find that I prefer to drink plain water when I workout.
How Often Can You Drink BCAAs?
First, part of this question assumes you actually like the taste of your BCAAs. I have tried many different brands over the last few years and not all of them taste good. In fact, a lot of them can taste like a multivitamin, which you know how bad a vitamin pill often tastes.
It is perfectly fine to have BCAAs a couple of times a day. I often drink BCAAs in the mornings before I end my fast, and sometime in the afternoon in between meals.
As I stated before if you don't mind drinking them while you workout, during your workout is a really good opportunity to nourish your muscles by drinking them.
What is My Favorite BCAA for Women?
After trying many different BCAA brands, I have found one that was created for women and has some extra benefits for weight loss and better overall health. Actually, all of their products are created just for women and everything tastes amazing.
The Idealfit line of supplements all have great flavors. BCAAs and protein powders are all formulated with women's health in mind.
A couple of my favorite BCAA flavors are the grape and pomegranate.
The additional ingredients in their BCAAs includes a fat loss blend, CLA, coconut water, green tree extract and ThermoDiamine (a powerful fat burner).
So, you can see how Idealfit BCAAs make an excellent choice of BCCAs for women trying to lose weight.