Every woman over 40 wants lean, toned arms. This 30 day arm challenge will tone and strengthen with only a few minutes a couple of times per week, combined with a great nutritional and workout plan.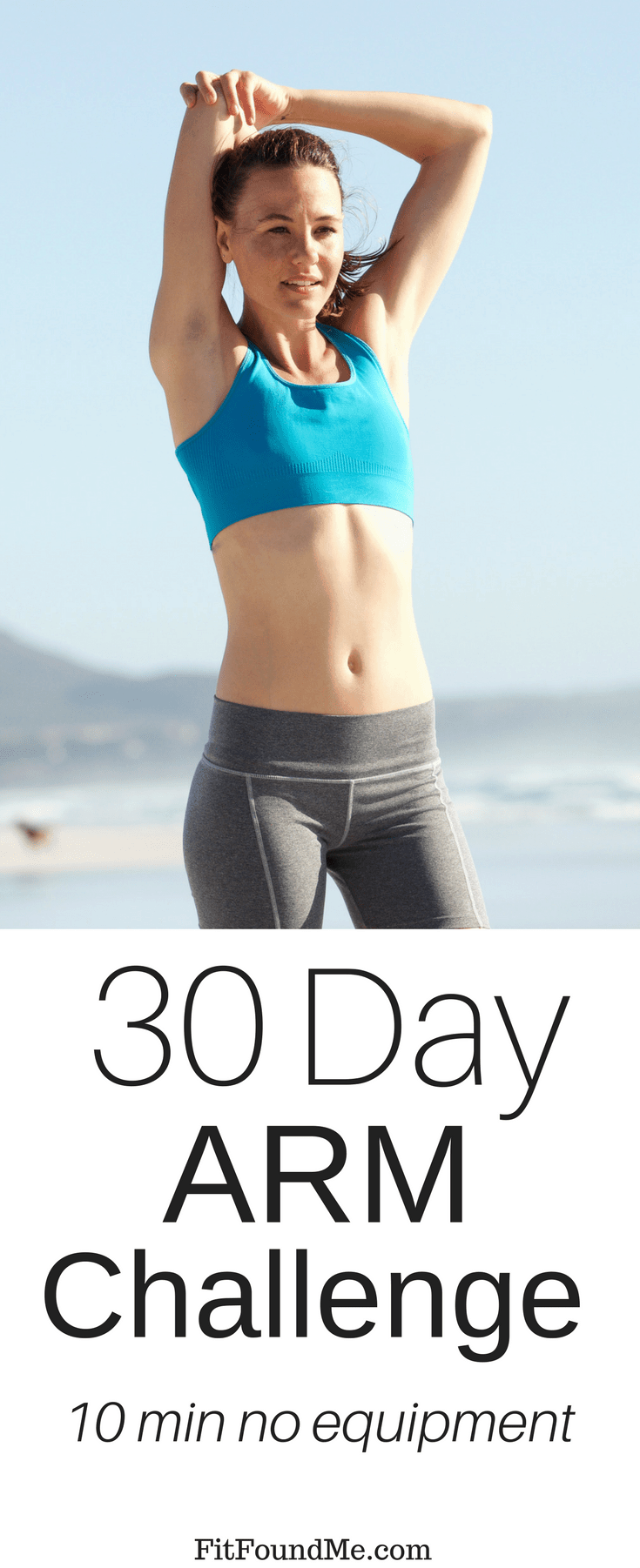 While I am a firm believer in whole-body workouts and have had great success with strength training workouts, I realize whether you're at the start of your fitness or a seasoned gym-goer, our arms could use a little extra TLC.
While I hope you feel great about yourself no matter how fit, there is an added confidence boost when we are stronger and more fit.
The ability to be as active as we want, being able to enjoy life to the fullest, really does increase our happiness with a little extra bounce in our step.
This workout is designed to be combined with the other Fit Found Me workouts to help you lose weight and tone your entire body.
30 Day Arm Challenge
The exercises used in this arm workout are:
10 Pushdowns with resistance band
10 Kickbacks
10 Tricep dips
The arm workout video should be repeated 2 – 3 times through for the best impact.
Arm Workout with Weights
If you have access to weights, this arm workout video is another workout option.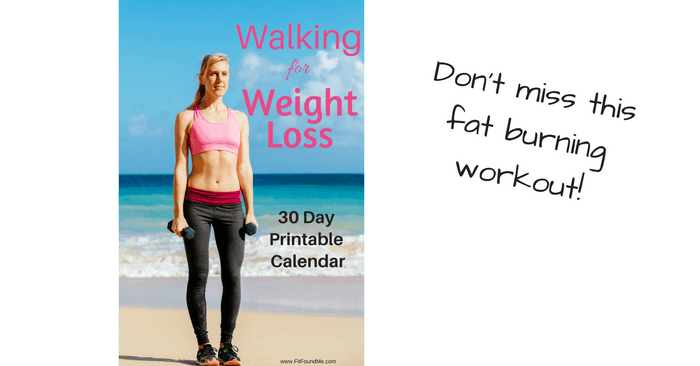 30 Day Arm Challenge Nutrition
Overall good, healthy nutrition should be part of your 30-day arm challenge. It is a myth that we can eat whatever we want as long as you are exercising. Well, I should say for those of us over 40, it is definitely a myth. Some of us were actually able to eat whatever we wanted 20+ years ago, but even then it would have been difficult to have beautifully toned muscles.
Your muscles require certain nutrients to grow and develop the toned appearance that gets rid of the flabby arms.
I go into these details in the Fit Found Me Weight Loss Challenge, but some of the tips included are:
Increase lean protein
Increase vegetables
Decrease junk food, processed foods
Increase water
Track calories in
Exercise 5-6 days per week
Those are the basics of losing weight after 40 and creating a beautifully toned body.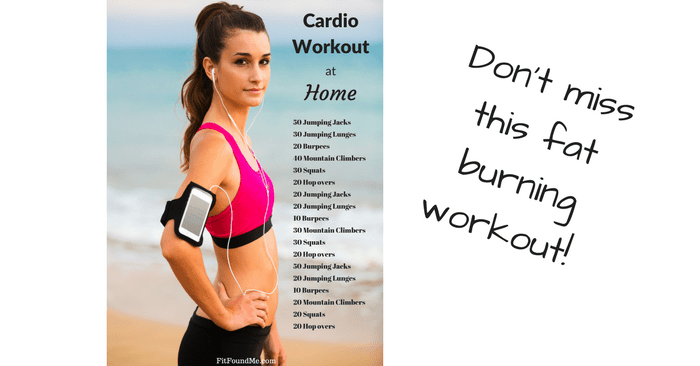 I believe in you and I believe you can do anything you set your mind to.
Generally, we have all given a low priority to our health as we have taken care of others for 20+ years. Now it is time to take care of yourself and then you will be able to help others even more!
I know you want to have the energy and stamina to do great things at this time of your life! What are you waiting for? Hit play on that arm workout video and get started today!
Give these other 30 Day Challenge workouts a try!
Lose Weight by Walking 30 Day Fat Burning Plan
Lose Weight with the 30 Day Plank Fat Burning Challenge
This Metabolism Boost Wake-Up Workout Will Change Your Life