This Coconut Fish Curry recipe starts with tender and flakey fish filets that are gently poached in a mouth-water creamy coconut sauce with aromatic spices and fresh herbs.
If you've never made fish curry before, you're in for such a treat. This recipe could not be any easier. The delectable savory sauce uses readily available ingredients that you probably already have in your pantry.
It's as easy and simple as this fish recipe, Pan Seared Grouper with Lime Sauce. Recipes like these keep a healthy diet from being anything but boring!
Thai Curry Coconut Fish
One of the many things I love about this simple recipe for fish curry is how easy it is to adjust the heat factor, which is important when you're looking for a healthy recipe the whole family can enjoy.
Thai flavors tend to be more on the spicy side, but this recipe uses very little chilli powder and with the other warm and earthy herbs and spices, you get rich and robust flavor with minimal heat to the sauce.
Ingredients in Fish Curry with Coconut Sauce:
2 T. coconut oil
3 small yellow onion, minced
1 14-oz. can unsweetened coconut milk, full fat
1 pint cherry or grape tomatoes, washed
1 T. fresh ginger, minced
3-4 garlic cloves, minced
2½ T. curry powder
¼ t. red chili powder
¼ t. ground cinnamon
4 6-oz. fish fillets (any firm, mild, white freshwater fish)
3 T. fresh lime juice
½ c. cilantro, roughly chopped
2 large limes
Sea salt and black pepper, to taste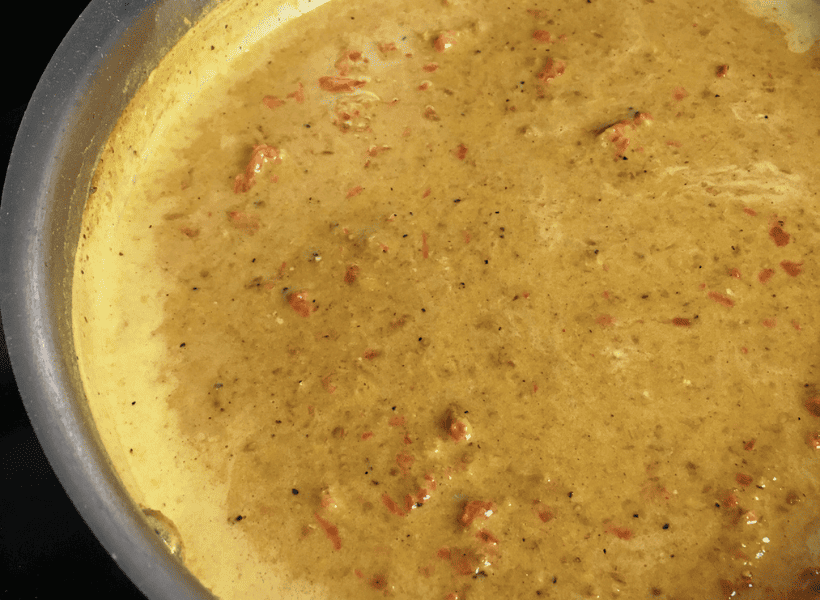 How to Make Coconut Thai Fish Curry:
Heat the coconut oil in a large high-sided skillet over medium heat. Add the minced onion and reduce heat to just below medium. Season with teaspoon salt and some black pepper, to taste, and stir to combine. Cook, stirring occasionally, until onions are a light golden brown, approximately 15-20 minutes.
While onions are cooking, combine coconut milk and tomatoes in a blender or food processor and pulse until just combined. (Small tomato chunks should still be visible). Set aside.
Once onions are golden brown, add ginger and garlic to the skillet and stir to combine. Sprinkle curry powder, chili powder, and cinnamon on top. Season with additional salt and black pepper, to taste, and stir to combine. Cook for approximately 1-2 minutes, or until very fragrant and a thick paste forms.
Pour coconut milk and tomato mixture into the skillet. Then, carefully scrape browned bits off the bottom of the skillet and stir until sauce is a rich golden color and the aromatic onion paste is thoroughly incorporated into the mixture.
Bring sauce to a gentle simmer and place fish fillets in the skillet. Cover and cook for 5 minutes over medium-low heat before carefully turning the fish fillets over. Cover and continue cooking another 3-5 minutes, or until the fish is cooked through.
Remove from heat and stir in fresh lime juice and chopped cilantro. Taste and adjust seasonings, as desired. Serve immediately with basmati rice and/or roasted root vegetables. Offer additional lime wedges for squeezing, if desired. Enjoy!
Recipe Tip:
Many traditional curry recipes call for browning the onions until they reach a deep, dark color with a rich, intense flavor; however, for this recipe, I halted the process about halfway through to give the onions little milder flavor. You can use your own personal preference with this step.
What Type of Fish Goes Best with Curry?
Prepare this recipe with any kind of fresh fish that is a mild, firm white fish, including cod. The fish I used for this recipe is barrelfish. This delicious, yet somewhat uncommon fish is found in deep waters along the Atlantic coast from the Carolinas to southern Florida. You can sometimes find barrelfish in your local supermarkets or Asian markets, but you may have to go to a specialty fish market. It's really worth the extra effort if you can find it.
Other excellent choices are red snapper, cod, halibut, mahi-mahi and tilapia. They all work really well in this recipe. While there are other types of white fish you can use, these are some that are commonly found in most grocery stores.
What Can I Serve with Fish Curry?
You can serve fish curry with a traditional flatbread from India called Naan. It's so great for soaking up all that amazing sauce!
You can also serve this with just about any root vegetable or rice side dish, like jasmine rice, brown rice and basmati rice. If you're want a low carb side dish, cauliflower rice works really well with coconut curry flavors.
This Coconut Rice recipe would be a very nice paring with this fish recipe.
Can I Make Coconut Curry in a Slow Cooker?
You can use a slow cooker, but it will need to have a sauté because you'll want to sauté the vegetables and spices. If your slow cooker doesn't have that feature, you can use a frying pan to do this step, then just deglaze the pan and transfer the contents of the pan to your slow cooker.
Add-ins for Fish Curry
Add some heat: For those that really love spicy foods, add additional chili powder, cayenne pepper or a diced spicy pepper like a Scotch bonnet. A scotch bonnet is spicy pepper a lot like a habanero and it's used in a lot of spicy curry recipes. Easy does it though, a little goes a long way!
Add some veggies: Snow peas, Bok choy, sugar snap peas, mushrooms and spring onions are all great add-ins for this fish curry sauce.
Dairy options: If you're simply not a fan of coconut, you can use Greek yogurt or heavy cream in its place. Both provide extra rich body without the coconut flavor.