Are you thinking about taking up swimming for your health? If you are looking for a great beginner swim workout that will help you reach your fitness level goals, especially for women over 40, we have some easy to follow steps for you! Beginner swim workouts can be challenging, but once you get started and build endurance, you are going to love them!
Whether you are a beginner to fitness, looking for low impact exercises or you are dealing with an injury, swimming is a great option for you. The water offers more resistance to help you burn more calories and it also offers buoyancy which means that this exercise has less impact on your joints, which can be wonderful if you have experienced joint pain in the past.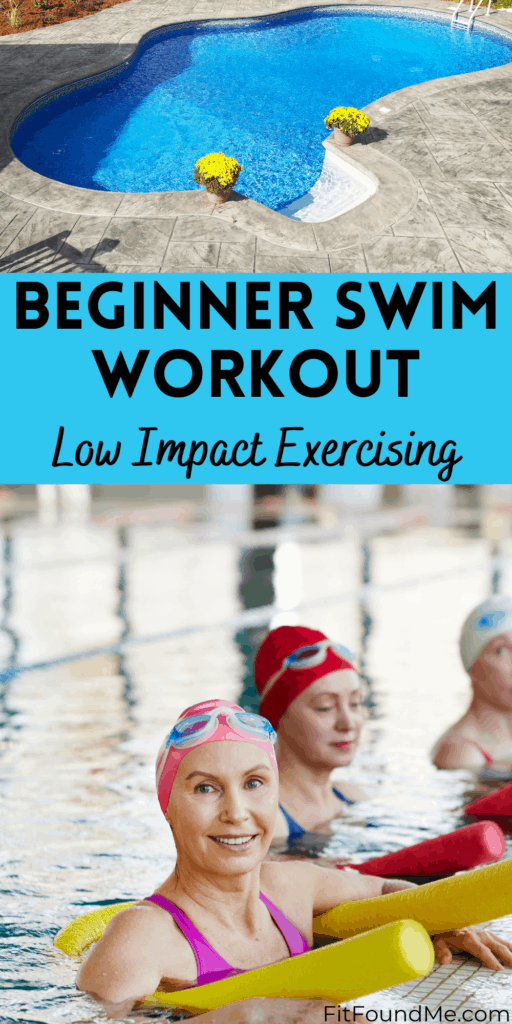 Beginner Swim Workout – 8 Easy to Follow Steps for Pool Fitness
If you are ready to begin your swim workout program, you might be wondering where to start. These 8 easy to follow steps for pool fitness will help get you comfortable with your swim workout program and help to put you on the path to continued good health.
Step One: Know Your Goals
Before starting your new workout program, you need to sit back and think about what your goals are. Do you want to lose weight? Do you want increased endurance?
These questions and more can help you understand what you are working toward and the best ways to reach those goals.
Step Two: Talk to Your Doc
If you have a pre-existing injury or you are a fitness beginner, it's always a great idea to talk to your doctor to make sure you are healthy enough for exercise. Additionally, a doctor could help you to determine whether or not you have any restrictions.
Step Three: Figure Out Your Where
Swim workouts can be done indoor or outdoor (depending on weather of course). If you are looking for a pool to plan your workouts in, check out your local public pools, fitness clubs and gyms and or even a YWCA.
If you don't know how to swim, or if you haven't swam in years, you might consider taking some adult swimming lessons which can often be found in these same locations.
Another thing to consider if you are a new swimmer is whether or not the pool you have chosen has a lifeguard on duty.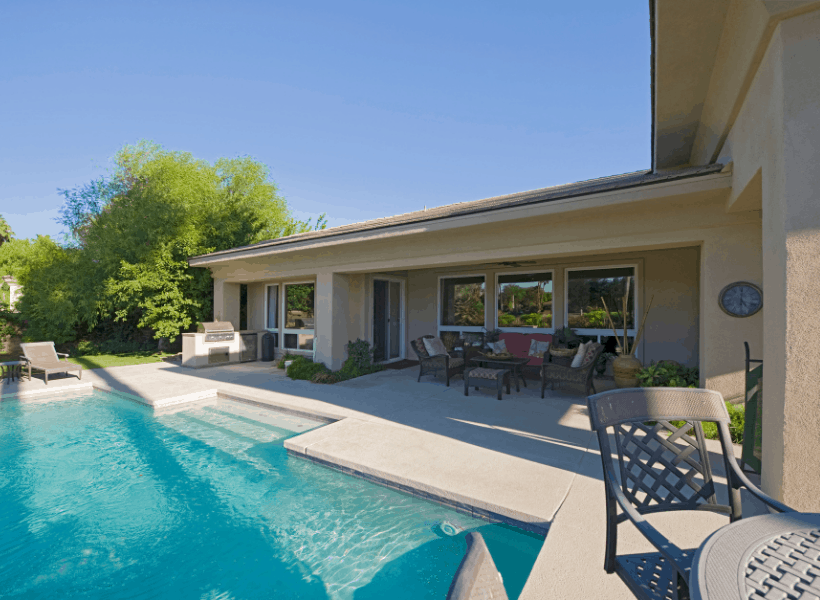 Step Four: Get the Right Gear
For the best swim workout, you need the best gear. Here are some of the best items (links to my favorites with Amazon Affiliate links) to have on hand for your beginner swim workout:
Step Five: Warm Up Before Your Workout
Before you jump into the water, you need to be sure that you warm up your muscles! Swim workouts are no different than non water exercises in that you will be working your muscles extensively.
Just because the water is easier on your muscles and joints doesn't mean that you can't strain them and warming up can prevent injuries.
You can warm them up by doing a freestyle swim in easy mode for 5-10 minutes. Or, if you prefer you can stretch and do some light workouts outside of the water before you jump in.
Step Six: It's Time to Workout
Here is a beginner swim workout list for you to try out when you are first starting out with your swim workouts.
Each of these workouts is great for those that are not only getting started in the pool, but they are also going to go far toward helping you reach your workout goals.
Freestyle Swimming – Workouts for Beginners
For true beginners, freestyle swimming in the pool is a great beginner swim workout in itself. When you are not used to exercise or much movement, this is a great way to begin!
Swim freestyle at medium pace for 15 minutes, stopping every 25-50 meters if you need to catch your breath.
Kickboard Swim Workout Plan
Freestyle stroke 25 yards at medium pace
30 seconds rest
Kickboard swim (flutter kicks) 25 yards at medium pace
30 seconds rest
Repeat these steps four times.
Freestyle and Walking Swim Workout Plan
Freestyle stroke 25 yards
30 seconds rest
Walk at medium pace in waist to chest deep water for 25 yards
30 seconds rest
Repeat these steps 4 times.
Step Seven: It's Time to Cool Down
An easy cool down for any beginner swim workout is a slow pace freestyle swim. You can do laps or just swim around the pool.
Be sure to maintain this type of cool down pace for 5-10 minutes. This allows your body time to relax and helps to prevent any muscle strain or injury.
Congratulations and great job starting this new swim workout journey. Starting a weight loss journey after 40 isn't easy, and a beginner swimmer workout like this one can be a great low impact option to start with.
Knowing that you are taking these steps to gain strength, increasing your flexibility, lose weight and overall improvement of your health is a great motivator!
Want to know the benefits of water aerobics?