If you're new to fasting, then you might be concerned about the potential of acid reflux during intermittent fasting.
There's nothing worse than acid reflux. It's uncomfortable—and gross—and even worse, it can be scary to develop new symptoms after starting a lifestyle change. Don't worry if you begin to feel a little bit different after beginning to fast regularly. You can prevent acid reflux, even if it has already started.
Today, we're going to discuss the acid reflux that sometimes comes along with intermittent fasting. By the end, you're going to understand how to prevent this from happening. Weight loss is about feeling healthy, so you shouldn't have to compromise feeling good to lose weight.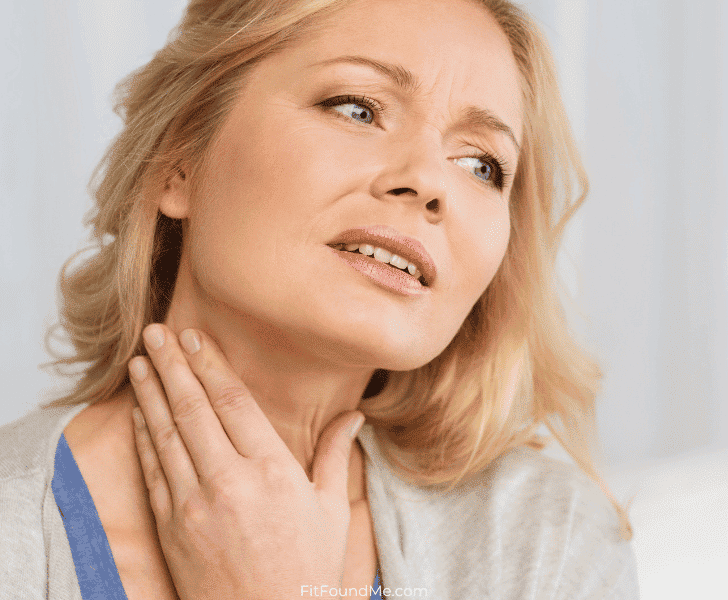 What is Intermittent Fasting?
Before we discuss acid reflux, let's talk about what it means to intermittent fast. There is a lot to know about this topic, but essentially, when you are intermittent fasting, you have set times or periods for eating and not eating, or fasting.
The important thing to note here, is that you've got to switch between eating and fasting on a schedule. So, for example, you might only eat in an eating window that is between the hours of 1 PM and 9 PM, and you follow this routine every day. During the other sixteen hours of the day, then, (from 9:01 PM to 12:59 PM the next day) you would fast.
This tactic can help you to lose weight, have less bloating and other benefits, so many people choose to do intermittent fasting.
What is Acid Reflux?
Acid reflux is a painful experience that feels like a burning sensation in your chest and throat. This pain is formally known as epigastric pain. In some instances, you might even feel like you're going to throw up. Not good!
There are a lot of names for acid reflux, like heartburn, reflux, and more. But if your pain is incredibly frequent, then it can be called severe GERD, which is simply Gastroesophageal Reflux Disease. However, for those of us who only experience occasional acid reflux, it isn't considered a disease.
Here's the thing: you might think that fasting would stop you from having acid reflux symptoms. You might be thinking: "if I'm not eating during certain periods of time, then how would have I have heartburn or feelings of nausea?" It's natural to think these things, which will make you even more surprised if you do start having acid reflux while intermittent fasting!
Let's go over why you have acid reflux, while fasting.
Why Do I have Acid Reflux While Fasting?
Even when you're not eating and have an empty stomach, you're still producing the acids that are required to break down your food. So, because there isn't any food in your stomach to break down when you're fasting, the acid levels that you're producing are going to rise. When this happens, you're going to feel the acid come into your esophagus, which will make you feel uncomfortable.
When you think about it, this makes a lot of sense. But there's one fact that shocked me when I heard it: funny enough, if you smell or think about food, you're likely to trick your stomach into producing even more stomach acid. So, if you're yearning for junk food while you're fasting, then you might be even more likely to develop acid reflux. That fascinated me!
How Can I Avoid the Chance of Getting Acid Reflux During Intermittent Fasting?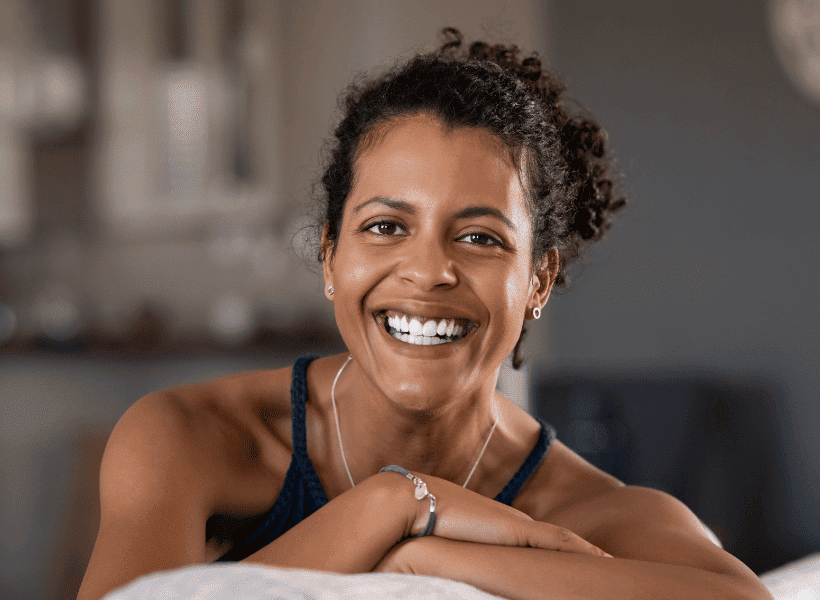 Good question. I should preface this by saying that some people do experience less acid reflux symptoms when they fast. So, if you haven't started intermittent fasting yet, don't be turned off, because it's possible that you won't even experience acid reflux symptoms.
But if you are currently experiencing acid reflux symptoms—or if you do in the future—here's how you can reduce the severity of your symptoms:
Lose weight: This is a funny thing to say, because if you're intermittent fasting to lower your calorie intake and lose weight, then you're in a sticky spot. The science of it all, is that people who are overweight are at a higher risk of experiencing acid reflux. So, if you lose weight and are at a healthy weight, then you're probably going to experience less acid reflux symptoms, when you fast.
Eat foods that are high in fiber: When you eat too much, the chances are that you're going to experience severe acid reflux. So, when you're eating, make sure that you aren't overeating. Sure, it can be tempting to eat a lot when you're not fasting, but this is never a good idea, because you're going to be uncomfortable after doing this. By opting for foods that are high in fiber, you're going to feel more satisfied, which will reduce the chances of you binging.
Eat food that have high water content: When you eat types of foods that are high in water content, like fruits and vegetables, you're going to be more hydrated, which will help to dilute the acids in your stomach. This can help you have lesser symptoms of acid reflux.
Don't eat fatty foods and spicy foods: Many of us have a bad eating habit or two. But you've got to curb them, to avoid acid reflux. Of course, when you're embarking on a weight loss journey, it's a good idea to not eat foods that are high in fat content, because these foods aren't good for you. But when you're experiencing acid reflux symptoms, it's even more important to avoid eating fatty foods, because often, fatty foods are going to exacerbate your acid reflux symptoms. Especially if you're eating foods that are fried, greasy, or spicy, you're going to put yourself in a bad position for acid reflux.
Eat smaller meals, not large meals: When you eat small meals instead of large quantities, you're more likely to avoid digestive issues.
Avoid beverages that are carbonated: You might think that you're free to drink things like sparkling water, without compromising your health. Sure, it's intuitive that things like soda is bad for you—as those drinks are packed with sugar and more—but even if regular carbonated water is unsweetened, it can still give you horrible symptoms of GERD. So, to be safe, avoid fizzy drinks!
Final Thoughts
Don't be deterred from fasting, if you begin to have acid reflux symptoms. Simply take a moment to analyze what you're eating, when you're eating. If you make some changes to your diet, then you're on your way to feeling better for the long term.
It can be tricky to figure out how to make lifestyle changes that work for you, but intermittent fasting is a great way to feel healthy and lose weight. Don't let acid reflux get in your way!