All of the best tips to stay keto while traveling! If you are on a keto diet or are thinking about starting one, you have likely had the thought about how hard it could be to stick to such a rigorous diet while you are taking a road trip or going on a vacation.
While the ketogenic diet can take some imagination and a bit of planning, we will show you how to utilize grocery stores, gas stations, packable keto snacks and some special requests at restaurants to stay in ketosis.
A high-fat diet is possible while traveling on long flights of air travel, road trips, hotel room stays when a long way from home. Below are some of the top tips for sticking to a low carb diet and enjoying yourself on vacation.
Is It Possible To Eat Keto While Traveling or On Vacation?
It is absolutely possible to eat keto while traveling or on vacation. The most important thing to remember about a keto diet is that it is high in fats and proteins and very low in carbohydrates. So, the best way to maintain your keto diet while out of your usual routine is to make sure to avoid carbs. But, how do you stay true to the keto way when we live in a world of high carbs?
Since you are doing your research on keeping up keto while traveling, you are probably already pretty vigilant about your carb intake, but it is even more important on vacation as you can be tempted by restaurants or fast food. Below we will cover some essential tips to maintain your keto diet on your travels.
How To Eat Keto On Vacation or on Road Trips
Keto Travel Tip 1 – Pack Keto Friendly Food
The best way to keep up your keto diet while traveling is to have several snacks throughout the day, as you would normally do at home. This keeps your hunger down and leaves you less likely to want to cheat if you have some delicious keto snacks. Packing keto-friendly snacks also takes the guesswork out of what you can and can't eat while in the car, exploring your vacation destination, or just hanging out on the beach somewhere.
If you pack keto foods to keep you nourished throughout your day, you won't have to worry about going to a local grocery store while you're trying to enjoy yourself, and you won't get so hungry while skipping snacks or meals that you ruin your own vacation. The keto foods you purchase or prepare ahead of time will keep your energy up and help to keep you burning fats while you relax. Here are some ideas that won't take a lot of work.
Keto Travel Tip 2 – Great Keto Travel Snack Ideas
Quest Bars
Veggie Sticks
Dark Chocolate
Cheese Sticks
Peanut Butter
Jerky Sticks
Egg muffins
Keto Travel Tip 3 – The Best Keto Snacks To Find at Convenience Stores
When on road trips, stopping at a convenience store for gas and restroom break is almost always inevitable. There are way too many opportunities to grab a sweet treat or other junk food full of carbs that would ruin ketosis for you.
Rather, seek out the great options of keto-friendly foods like these with a little planning. Some of the best keto foods can surprisingly be found at stores not even considered a health food store. It's possible to find foods with healthy fats without added sugars!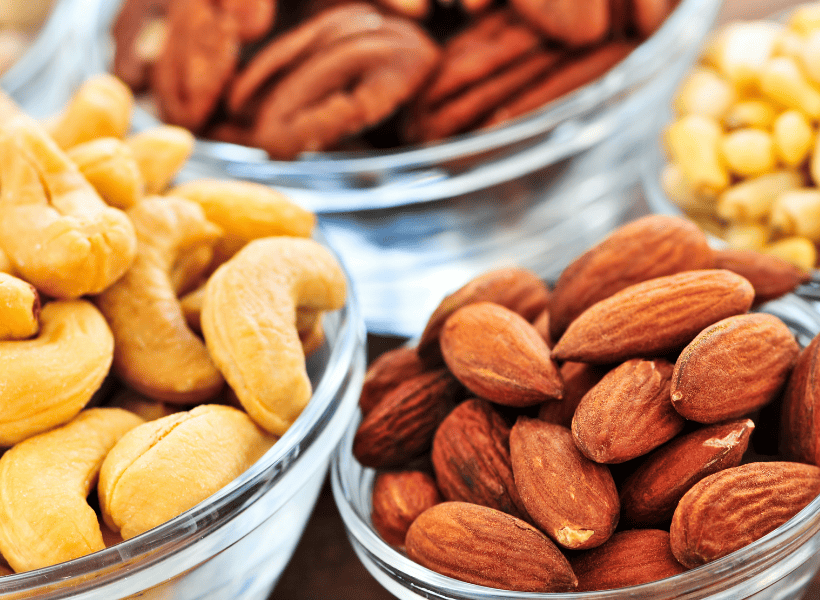 Keto Travel Snacks
Macadamia nuts is a good choice
Brazil nuts
Cashews
Almonds
Peanuts
Pork Rinds
Beef jerky
String cheese
Pickles
Keto Travel Tip 4 – Ordering Keto in Restaurants
First, check the menu for keto-friendly meals, or they may be labeled low-carb options. The keto lifestyle is pretty popular right now, so it's possible they already have some keto options such as a lettuce wrapped cheeseburger or lettuce wraps in place of buns and bread.
If they don't have any good options already on the menu, a good way to create your own keto meal is to request substitutions for the carbs. Simply omitting common side dishes like rice and potatoes could probably easily be replaced with veggies.
Salad bars at restaurants are also an easy way to keep your net carbs down by filling your plate full of fresh veggies. Other ideas could be asking for a cheese plate, tuna salad or chicken salad.
Having a well thought out eating plan ahead of time will help you stick to your keto meal plan.
Is Dirty Keto Okay While Traveling?
Dirty keto is referred to as a keto diet that only focuses on the low carb, high protein, and high-fat portions of the diet without paying any attention to the nutrient and overall essential health aspects of eating a keto diet. Dirty keto is a version of the diet that subsists off of processed and generally nutrient-lacking meals.
Dirty keto may be okay for those who are traveling and don't have the means of accessing food of their usual standards and nutritional quality, but dirty keto should not be implemented in the long term, as it has potential health risks.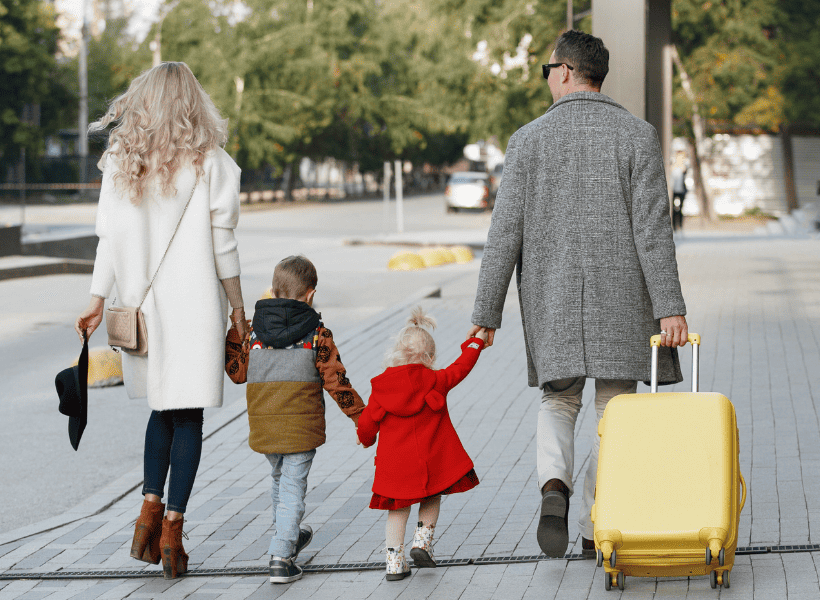 Is It Unhealthy to Go In and Out of Ketosis When Traveling?
Going in and out of ketosis is a fairly new aspect of the diet known as "keto-cycling". This means your body will be in ketosis, and you'll follow the keto diet for a certain period of time, and then for a shorter period, you will introduce healthy carbs and other nutrients.
There is not a lot of information or research is done to discuss the risks or benefits of this style of keto diet, so it should be done with caution, as all keto diets should be done.
Keto itself is great for weight loss and even situations such as epilepsy, but should be done under the supervision of a dietician or a doctor, as you have to go through an adjustment period for your body to begin burning fat for fuel and it must be done in a healthy way to avoid any damage to muscles such as the heart.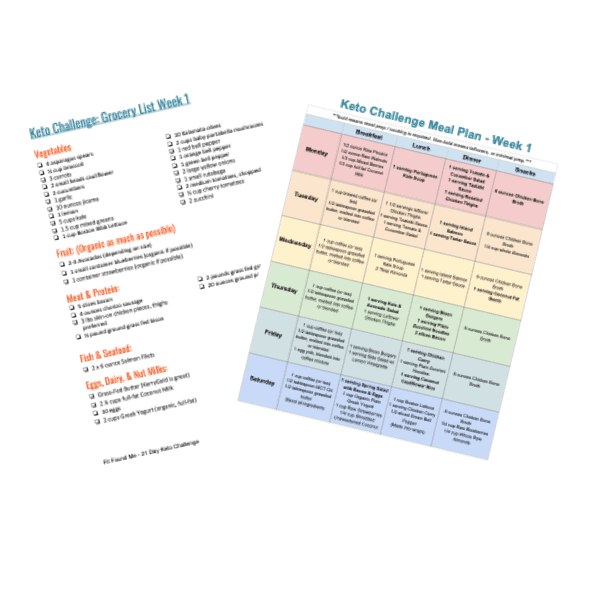 21 Day Keto Meal Plan ONLY with Macros: 1500-1700 Calories
Looking to lose weight and improve your health? Look no further than the Fit Found Me 21 Day Keto Meal Plan! Our comprehensive plan includes everything you need to kickstart your weight loss journey and achieve your health goals.
Are you tired of diets that make you feel hungry and deprived? Look no further than the Keto diet! This high-fat, low-carb lifestyle is the secret to shedding those unwanted pounds while still enjoying delicious, satisfying meals.
Say goodbye to the endless cycle of calorie counting and hello to a sustainable way of eating. With Keto, your body becomes a fat-burning machine, melting away stubborn fat and leaving you feeling energized and satisfied.
Our program provides everything you need to get started on your weight loss journey, including customized meal plans, expert guidance, and a supportive community. Don't wait any longer to start your transformation – join the Keto revolution today!
With our complete meal plan, you'll receive a variety of delicious, keto-friendly recipes that are sure to satisfy your taste buds. From savory breakfast options to hearty dinners, our meals are designed to keep you feeling full and satisfied all day long.
But that's not all – our meal plan also includes detailed shopping lists, so you can easily pick up all the ingredients you need for the week ahead. No more wandering aimlessly through the grocery store, trying to figure out what to buy!
So why choose Fit Found Me? Our meal plan is designed by experts in the field of nutrition, so you can trust that you're getting the best possible advice and guidance. Plus, our plan is backed by real results – countless customers have already achieved their weight loss goals with our program!
Ready to get started? Sign up for the Fit Found Me 21 Day Keto Meal Plan today and start seeing the results you've been dreaming of. With our comprehensive plan, you'll have everything you need to achieve your health goals and become the best version of yourself.
Some benefits discussed for keto cycling, state that this version of the diet may actually help to increase muscle growth while burning off fat, and may be a better option for sticking to the keto diet in the long term.
What Happens If I Stop Eating Keto on Vacation?
If you stop eating keto while you are on vacation, it's not the end of the world. You shouldn't beat yourself up about it but you should think and create a plan of action for getting back on the diet and the consequences that come with that.
The "keto-flu" is the transition period that your body must go through until it begins to burn fat for energy. So, this is something to consider if you plan to be off of the diet for more than a few days.
You can stay keto while traveling!
As long as you are prepared with a smart meal plan and healthy keto options, you can avoid the temptations of restaurant foods or sweets that would take you out of ketosis.
It is also important to remember that if you do have a cheat day or two, just create a plan to get back on the diet. Your best bet would be to continue to eat a healthy whole foods diet that allows you to burn fat while staying healthy.
So, you see even without preparing your own meals, but packing keto travel snacks and with a little planning, it will be possible to stay in ketosis while traveling. Don't worry about your next trip with these tips and tricks!