Do you want to up your fitness routine? Are you ready to make a change in your health and fitness levels? How do you want to do this? You could join a gym, but is that really what you want to do?
Whether you don't have the time to get to the gym on a regular basis, or you don't have the money to sign up for a membership, sometimes it's best to not commit. That's okay though, you can still reach your fitness goals without going to the gym. I know that we are inundated with advertisements and media that tells us that we need to spend all of our time on the machines at a fitness center to get the body that we want. That is simply not the truth though.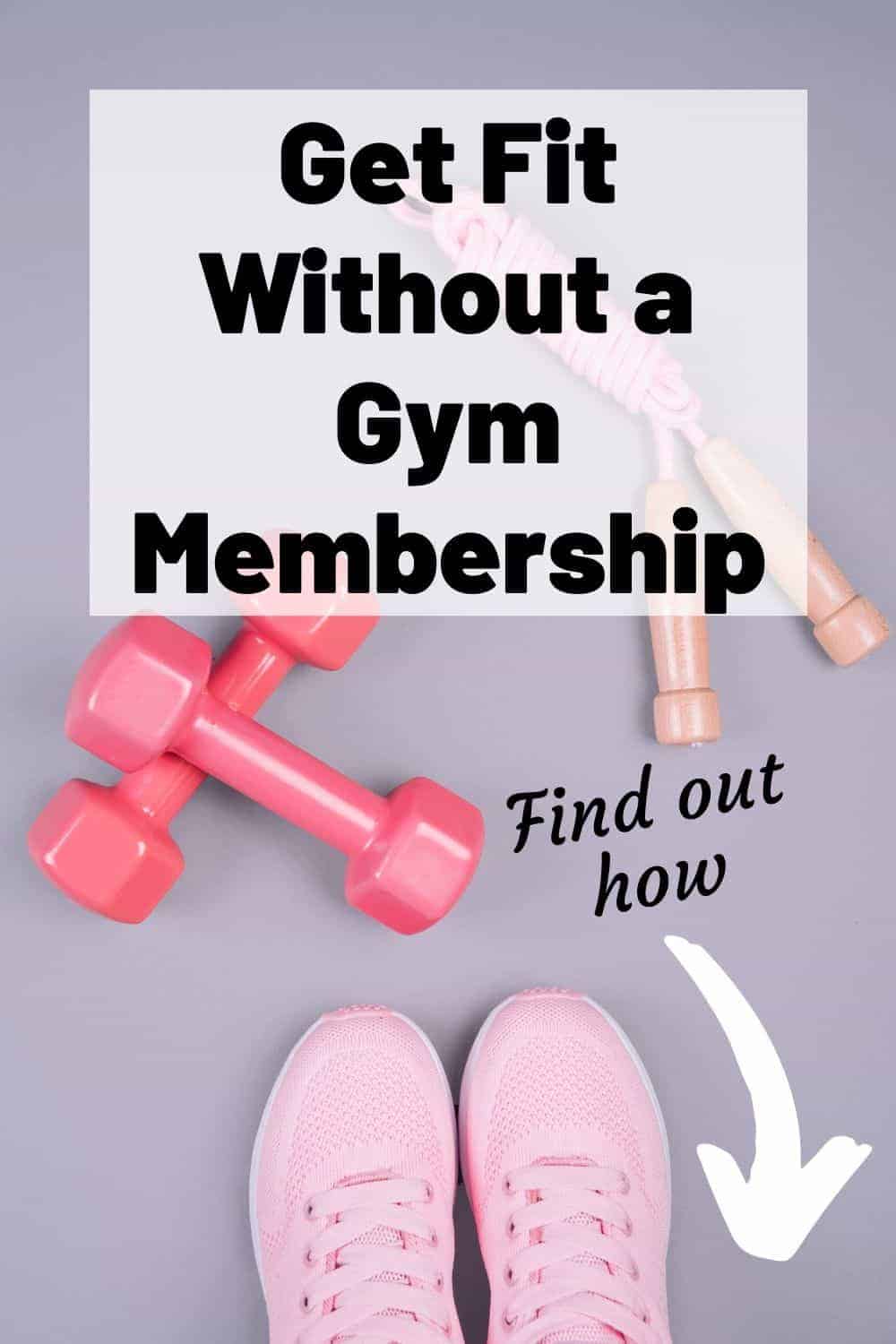 Reach Your Fitness Goals Without Going To The Gym
Why Shouldn't You Go To The Gym?
While this is, of course, personal preference, there are plenty of reasons to not join a gym. In addition to cost and schedule, there are several other reasons why many people choose not to go to the gym. These reasons include:
Unsure of how to use the equipment properly

Feeling insecure working out in front of other gym-goers

Not wanting to deal with the germs and unsanitary conditions

Feeling uncomfortable with inappropriate people at the gym
Believe it or not, it is actually quite easy to reach your fitness goals without going to the gym. There is simply no reason to commit yourself to a contract for a gym which not only requires a monthly payment but also requires the expense of actually getting to the gym. Whether that is fuel expenses for your car or fare for public transportation, this is an expense that you need to consider.
How Can You Workout Without a Gym Membership?
There are several steps that you need to follow in order to workout without a gym membership. You may find that once you follow these steps and you start to rock your fitness goals, the success you reach will be beyond what you could have done at the gym!
Find an Exercise that You Enjoy
The easiest way to burn out and quit on a workout program is to force yourself to do physical activities that you don't enjoy. When you find an exercise that you actually enjoy, you are far more likely to stick with it.
Set Small Goals
I'm a big believer in setting goals, but I do believe that setting small goals is key when you are planning your fitness program. Small goals are easier to reach than large ones.
Reaching your small goals will help to motivate you to keep going to reach your next small goal. Eventually, these small goals will add up to a large goal.
Search for Online Programs
There are so many exercise programs out there for you to stream online! While some do require payment or a monthly subscription, there are many more out there that are free.
This is a great way to workout on a budget and you might just stumble into a workout that you love by trying out different online options.
Not free, but definitely cheaper and more convenient than a gym is subscribing to Beachbody's On Demand workouts. I have used them for many years and love most of their programs.
Also not free but convenient is a Peloton Bike or Tread. I have their bike and had never cycled before buying a Peloton and other than riding my horse, it is by far my favorite cardio workout.
Use the Technology You Have Available to You
Our phones and smartwatches are all full of amazing health-related technology. All of these awesome gadgets can help you reach your fitness goals without going to the gym. Most phones and smartwatches come equipped with a step counter, and you can easily download other fitness apps onto your phone that will help.
Step counters can help you to reach your step count each day (between 6,000 and 10,000 per day for most people). Other fitness apps can include calorie trackers, heart rate monitors and more.
Find a Walking Path that You Love
If you are still not ready to start a new workout program, but you don't mind walking, scout out a walking path near your home that you love. Walking can be very relaxing and therapeutic as well as being good for you!
Not only is walking good for your physical health, but it is also great for your mental health. The fresh air is refreshing, the vitamin D from the sun is great for your mood.
What are your top tips for reaching your fitness goals without going to the gym?