It's officially Fall, which means a Fall workout commitment could be needed. Is your bed as comfy and warm these days as mine? Cooler mornings mean my bed has more control over me than my workout room downstairs. To top it off, getting up at 5am means it looks like midnight outside. Oh the struggle is real.
I have had a few mornings of sleeping in, and by sleeping in, I mean until 6am. Awful, right? Remember when sleeping in meant 8 or 9? I actually do like getting up early – never thought I would say that. I just really prefer the sun to wake up before me.
So anyway, sleeping in until 6am turned into several mornings of slacking off. I get up in time to help the kids with breakfast and get out the door for school with the intention of working out shortly after. I've been getting on the elliptical, but haven't been doing my strength training. Even with the horseback riding, that's not enough of what I need to feel healthy and in shape.
I am now ready to get back in it…it is time for a Fall workout commitment. What better way to hold myself accountable than to let you know my intentions, right?
It's time to bring out the big guns…P90X3.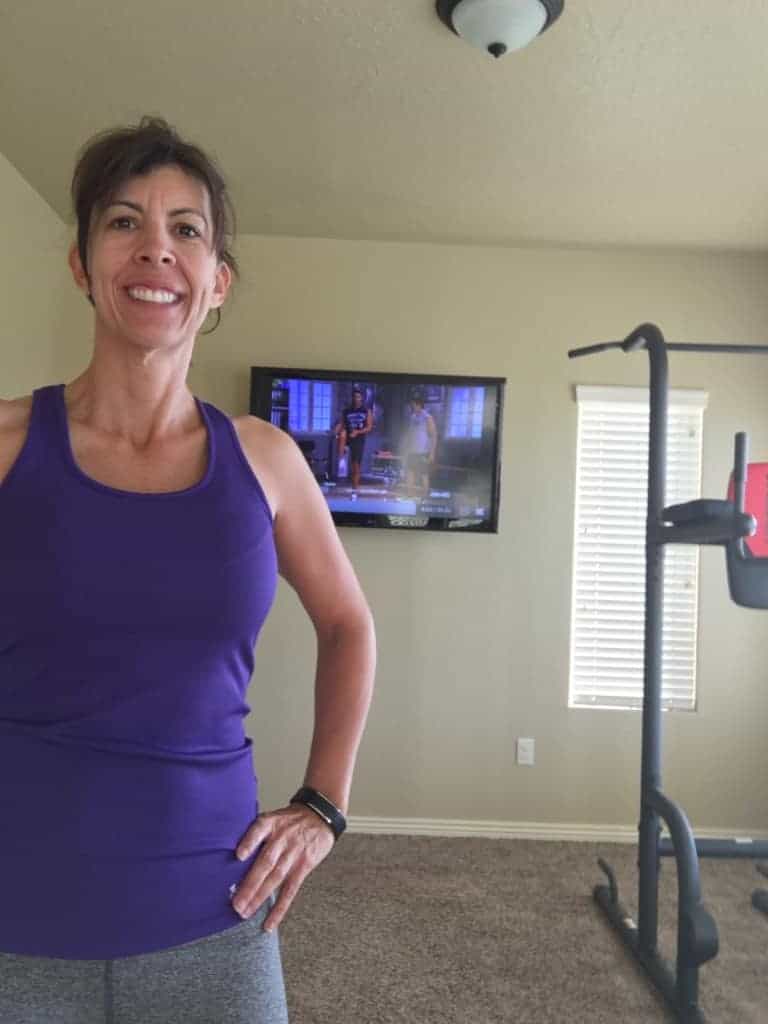 I love P90X3!!
For a fun variety with excellent results in 30 minutes a day, P90X3 really can't be beat. I will keep you updated on the P90X3 workouts throughout my 90 days.
Hope you will join me!
Beachbody has the easy monthly payment plan of watching it on demand now! I love it. There are so many different workouts in addition to P90X3. Some are just plain cheesy and older, but some of us like cheesy! There are definitely different degrees of difficulty and styles to choose from. Give it a try!
'Tis the Season for Hot Chocolate!
Speaking of Fall…
I've been thinking I really need a healthy hot chocolate this winter. I love, love, love hot chocolate. I am on the hunt for a great recipe that won't feed my sugar addiction and allow it to rear it's ugly head.
It took a few days to overcome my Halloween chocolate, oh so yummy candy splurge.
You know how much I love Quest. So I thought perhaps Quest could help me out with a healthy hot chocolate. I tried to make my own this morning with what I had on hand. Just thought I would keep it simple, Quest Vanilla Shake mix and some Hersey's Cocoa added. It wasn't awful, but not exactly the taste I was hoping for.
Stay tuned…the hunt for a healthy good tasting hot chocolate is far from being over!
Have a healthy hot chocolate recipe you like? Please share below.
Feel free to follow along with my Fall workout commitment by subscribing to Fit Found Me in the upper right of the page!