It's the 4th day of the new healthy weight loss habits you have decided to incorporate to increase your quality of life.
Remember to continue to make changes little by little. If you try to change too many things too fast, it's much easier to slip and lose everything you have gained – or lost.
Gain confidence each day with celebrating the small achievements you are able to make. It took years to get out of shape, you won't get back into shape in just a few weeks. If you're able to cut back on the sugary sweets and bad carbs, combined with a decent amount of exercise (30min – 1 hour daily) you will begin to see some changes rather quickly both in weight and stamina.
That's when the ball starts rolling. As you see rewards, you will be more willing to eat more healthy!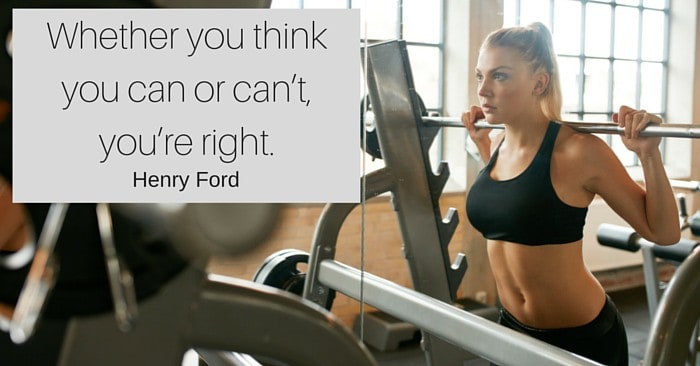 Workout Tip for Losing Weight
If you don't already have a fitness tracker, think about getting one. I have been using a fitness tracker for a year and a half. Currently I have an Apple Watch, Andrew has the new FitBit Blaze. There are so many different ones on the market now to choose from, it just depends what you want out of it and what your budget is. I highly recommend one with the heart rate monitor built in, for convenience. Some people prefer the strap on heart rate monitor because they are often the most accurate.
My motivation for working out consistently has increased since I have been wearing one. On the rare occasion that I forget to put mine on or the battery dies, it is very disappointing not to have a "record" of my workout.
The tracker can push you to a daily goal you set and if you have an ounce of competitiveness in you, you will work hard to exceed your new healthy weight loss habits!
Nutrition for Weight Loss
Coconut Oil, do you use it daily yet? If not, there are some great benefits to adding coconut oil to your daily nutrition plan that will help meet healthy weight loss goals.
How much?
2 tbsp daily
Put it easily into almost anything warm. If you try to put it into a smoothie, it will clump up. I add it to my oatmeal, use it to saute my spinach, broccoli – use your imagination!
Benefits?
There are truly so many wonderful healthy benefits, but one is coconut oil helps get rid of your belly fat! That is a really difficult fat to get rid of, so any help we can get is great.
Want more info on coconut oil? Read this…
As you implement your new healthy weight loss habits into your life, you will find an increase of the quality of life you are able to enjoy. More energy, more confidence, more active time with family and friends.
Weight Loss Plan Resources:
Start Here Page
Solutions for Women Over 40 Trying to Lose Weight Without Support at Home