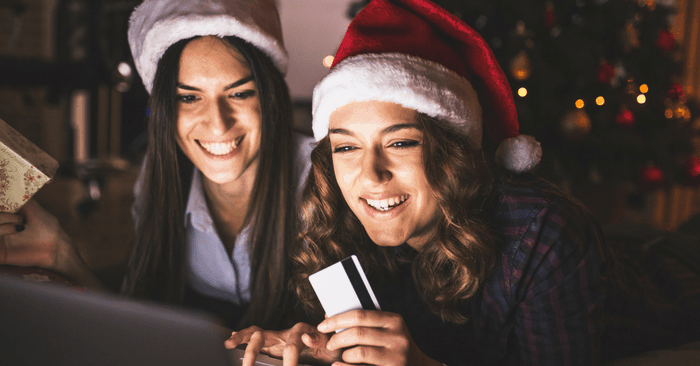 Fitness gifts are my favorite! It probably isn't difficult to guess that I love fitness clothing, fitness gear and fitness gadgets…almost as much as I love horse riding clothing, tack and equipment! Unless you catch me on a rare occasion, I will likely have one or the other on.
I'd like to help you find some great gifts this holiday season.
If you haven't finished your Christmas shopping yet, or stumped on choosing fitness gifts for the healthy woman in your life, or just need some ideas for yourself, I've got some recommendations just for you!
Fitness Gifts Anyone Will Love
Fitbit Tracker
By far, my favorite fitness anything in my life. If I was being shipped to a deserted island, I would make sure to grab this on the way out the door! Fitness trackers just get better every year.
I have been using a fitness tracker for a few years now and it totally changed my fitness life. It is a motivating little angel on your wrist that reminds you to get up to walk every hour or even finish your bottle of water. It is great for tracking steps, calories burned, sleep patterns, exercise habits, just to name a few.
One of my favorite features…
The FitBit Blaze even takes fitness tracking one step farther to give the ability to compete with friends who also have a Blaze. There are daily, weekend and week day challenges to push you to work harder every day. Buy one for your friend and for yourself right here!
Vital Proteins Collagen Supplement
You may wonder how this can be in my fitness gifts list…This is priceless for anyone wanting to be healthy and fit. Want fewer wrinkles? Firmer skin? How about less joint pain? Yes, this is a little fountain of youth in powder form!
Any woman, especially women over 40, are working hard to look their youngest, best self. The Vital Protein products are one of the best things I have found since starting my healthy quest.
I have people telling me after using this for a just a couple of months that I look younger for "some reason". After trying dozens of creams and other supplements without any changes, these supplements are working!
Every woman should be adding Vital Proteins supplements to their daily nutrition, not just for younger looking skin, but numerous other health benefits also.
There are so many varieties so it can easily be added to your existing nutrition. The unflavored, one of my favorites, dissolves so easily, it can be added to hot or cold foods or beverages.
Buy this for your fitness guru and she'll be thanking you for years to come. Check out the flavors and products here!
Under Armour Sweatshirt
Let's face it. You really can't go wrong with Under Armour. They have great everything, especially for cold weather.
I recently picked up a sweatshirt that fits perfect. It is form fitted, not too tight, not too baggy. I love the gentle elastic at the bottom that looks like piping. It is warm enough for walking in and out of the gym, and comfortable enough to keep it on all day.
Such a variety of colors! Check them out here, and grab a few!
Nike Pullover Running – or Not Running Top
I am not big on running. Every now and then I get in a running mood, run a few miles and I'm done for a few months until my next running bug.
Surprise! I do love running fitness wear though. Of course, these pullovers are great for anything you have in mind, including just hanging around the house.
I generally live in pullovers in the winter. When I wake up, I throw on my workout clothes which always includes a tank top, which also makes a pullover a must in the cooler temps. I love these Nike Pullovers for the comfort PJ feel, but stylish look.
I am definitely adding more of these to my wish list since they come in 29…yes, 29 amazing colors!! This is definitely one of those times when you get one for them, two for you! Get them right here.
Bosu Balance Trainer
Great for core strengthening!
Although I don't personally have one, it will be on my wish list this year! I don't think a home gym is complete without it, especially for women over 40. Such a fun, versatile piece of equipment with a long list of exercises that include balance and core work.
Your fitness enthusiast – or you if you are making your own wish list – is sure to enjoy this for a very long time. Order easily right from here!
Resistance Bands
Great for a stocking stuffer or a nice gift for a friend! Every fitness lover needs a great set of resistance bands. So convenient for traveling or use at home. They easily store away in a closet or in a suitcase. The fitness enthusiast will be grateful not to miss a workout even while on vacation!
Before we moved to a house that accommodates a home gym, resistance bands was all we used for weight lifting. Now that we have a dedicated gym, we still keep resistance bands handy for frequent use! Here is a great deal on a set.
Online Workout, Weight Loss & Nutrition Subscription
This is one of the fitness gifts that keeps on giving. Beachbody on Demand is a library of over 400 workouts with proven results, including my weight loss a few years ago!
There are various styles of workouts: yoga, pilates, weight training, dancing, martial arts, hip hop. Workouts can be found for every fitness level: beginners, intermediate and advanced. The length of the workouts range from 22 min – over an hour, most workouts being only around 30 min long, but will blast fat away while toning muscles for a leaner, younger looking body!
Weight loss and fitness results have been shown and proven time and time again.
Of course, fitness doesn't happen without nutrition. Beachbody on Demand has that covered also. Every workout program comes with a nutrition guide. Additionally, Beachbody has a healthy food show that is available via on demand also.
The benefits don't stop there. Online there are hundreds of recipes, meal planning tools and calorie calculators that can be used to help you lose weight.
The first 30 days is free. After that, it is $2.99 a week, or $38 a quarter. Cheaper than the local gym with the convenience of your home! Check it out right here!
Meal Replacement Shakes
Meal replacement shakes really helped me when I first started trying to lose weight. Without them, I am not sure I would not be where I am now.
There are a lot of meal replacement varieties to choose from, and I have tried many. My favorite has been the Shakeology. Why? It is all natural and absolutely loaded with vitamins and minerals.
Prior to trying Shakeology, I had days when my energy reserves were completely depleted. It would take a day of rest before I could feel myself again. Once I started Shakeology, I have never had a day like that again.
Shakeology has science based research to back up the weight loss benefits of drinking it regularly as well as loads of additional health benefits.
Many flavors to choose from, including vegan!
You or your fitness enthusiast will be thanking you for months for this healthy tasteful gift!
Infuser Water Bottle
No matter what type of fitness someone does, every fitness enthusiast has one thing in common…drinking water. Anyone trying to stay healthy has a water bottle close by at all times, and what would be better than having a really cute bottle!
And to prove how much we love water bottles…
S'well Water Bottle
This S'well water bottle is sweat proof, large enough to put ice cubes in, and keeps beverages cold for up to 24 hours! They come in so many ah-mazing colors and designs…you might just have to get a couple.
So, no excuses for being stuck on choosing fitness gifts.
Let me know what your favorite fitness gear and gadgets are in the comments below…one can never have too many!