Non-GMO seeds are truly organic seeds. They have not been manipulated with scientific advancements such as genetic engineering. The non-GM plants have been kept unaltered for years by heirloom seeds. Generations after generations these plants are carefully grown and allowed to spread in the wild.
Ever since genetic engineering has advanced, scientists have widely used the techniques to manipulate plants so that the supply meets the demand. Bioengineered plants are grown in the laboratory and the scientists make sure that the plant meets the desired needs. Whereas, non-GM plants are grown in nature through pollination.
Truly so, Genetically Modified Organisms (GMOs) have helped mankind in many ways, they still pose threats to mankind in one way or another.
World today is going back to nature. People prefer organic and naturally grown foods over packaged and genetically altered products. With the availability of a herb garden kit, People prefer growing their little kitchen garden rather than relying on the market for small herbs and vegetables.
Benefits Of Non-GMO Herbs
If you are not sure whether to invest in heirloom seeds or just buy packaged herbs, here are a few benefits of non-GM herbs that can help you make an informed decision.
Cost-Effective In Longer Run
Heirloom seeds are a cost-effective method to grow your kitchen garden. You just have to buy the seeds once. When the herb plant is fully grown, you can preserve the seeds in a mason jar for the next season. Non-GMO seeds allow single purchase. Thus saving a lot of money in the longer run. Secondly, Non-GMO seeds are reusable. You just need to implement careful practices to grow organic herbs and get yourself an unlimited supply of seeds throughout the year.
On the other hand, GM seeds need to be bought every season, meaning you will have to pay every time you want a herb garden for yourself.
Full Of Flavor
Farmers believe that Non-GMO herbs are 20% more flavorful than genetically modified herbs. The reason is that with GMOs, scientists prefer yield over flavors and nutritious value. Whereas, the organically grown herbs offer exceptional flavors. They have more nutritious value and are beneficial for health. Herbs are added to the food to make it more flavorful, only non-GMO herbs can do the job exceptionally. They give a mouthwatering aroma and taste to the meal.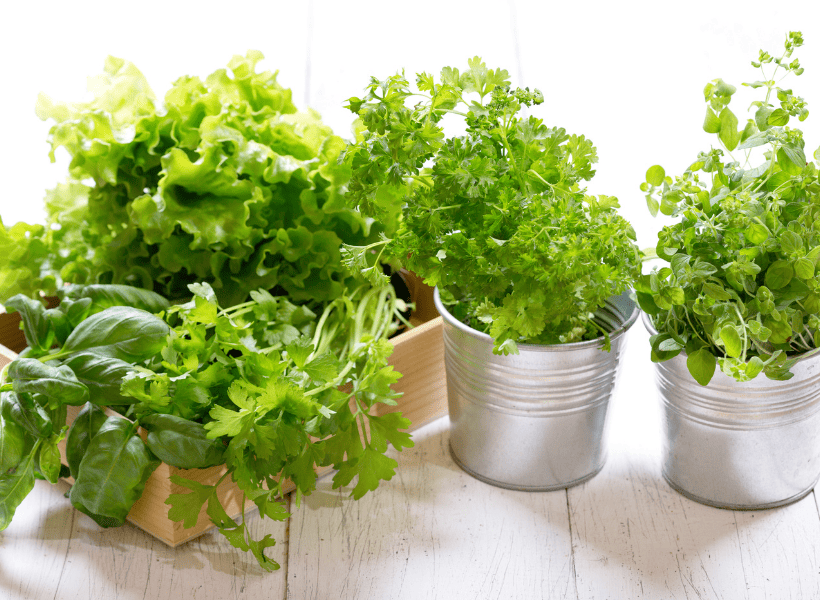 Environment-Friendly
Since GM plants are made highly resistant to weeds and pests, farmers use pesticides and weed-killers without fear. These chemicals percolate into the soil, causing permanent damage to the fertility of the soil. GMOs not only harm soil quality but also disrupt the natural ecosystem and disturb local biodiversity.
Non-GMO herbs are environment-friendly. These plants are grown using traditional agricultural practices, thus reducing chemical percolation in the soil.
Healthy Food
Non-GMO herb seeds contain more nutritional value than their GM counterparts. GM plants have undergone invasion, genetic manipulation, and sometimes foreign genes in them. Therefore they may pose threats to human health. People often face allergic reactions to GM plants.
Moreover, since many weeds and pests are becoming resistant to pesticides and herbicides, farmers have to raise the quantity of the toxins to kill pests. Glycophostphate is one such ingredient in pesticides that scientists believe is an active carcinogen.
Non-GMO herbs pose no such threat to human health. Non-GM plants have 60% more antioxidants than GM plants. Therefore, they can help you develop a stronger immune system.
Potential Business Opportunity
Lastly, organic herbs can be a great business venture. Once you have successfully established your organic kitchen garden, you can sell fresh herbs in the farmers' market. You can also expand your business by selling heirloom seeds, finished products, and also organic and homemade fresh food.
Ever since people became health-conscious, they prefer organic foods over packaged ones. You can successfully earn profit.
Methods Of Growing Non-GMO Herbs
Heirloom seeds talk about the heritage of a plant seed. They are inherited from generation to generation. Since heirloom varieties of seeds are kept away from any kind of foreign invasion, genetic modification, or other manipulation, these seeds must be handled with care. Any kind of contamination may lead to fungal growth, destroying the crops. Some heirloom seeds can date back to 5 decades.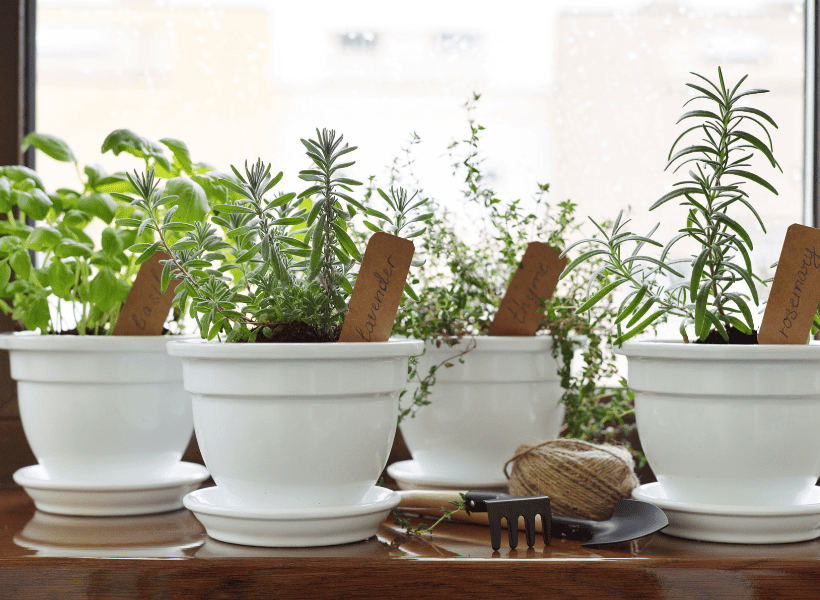 The non-GMO herbs are grown through open pollination. Open pollination involves the wind, insects particularly, bees, and animals for the transfer of seeds. This natural method ensures that the local biodiversity is retained. It also prevents soil from degradation, as fewer chemical sprays are involved in the process.
Bottom Line
Non-GM herb seeds produce fresh and organic herbs which are flavorful, nutritious, and healthy food. You can earn profits by starting your organic herb line or selling the products in farmer's markets. Non-GM herbs are allowed to pollinate openly. Therefore, such plants protect the environment and retain local biodiversity.